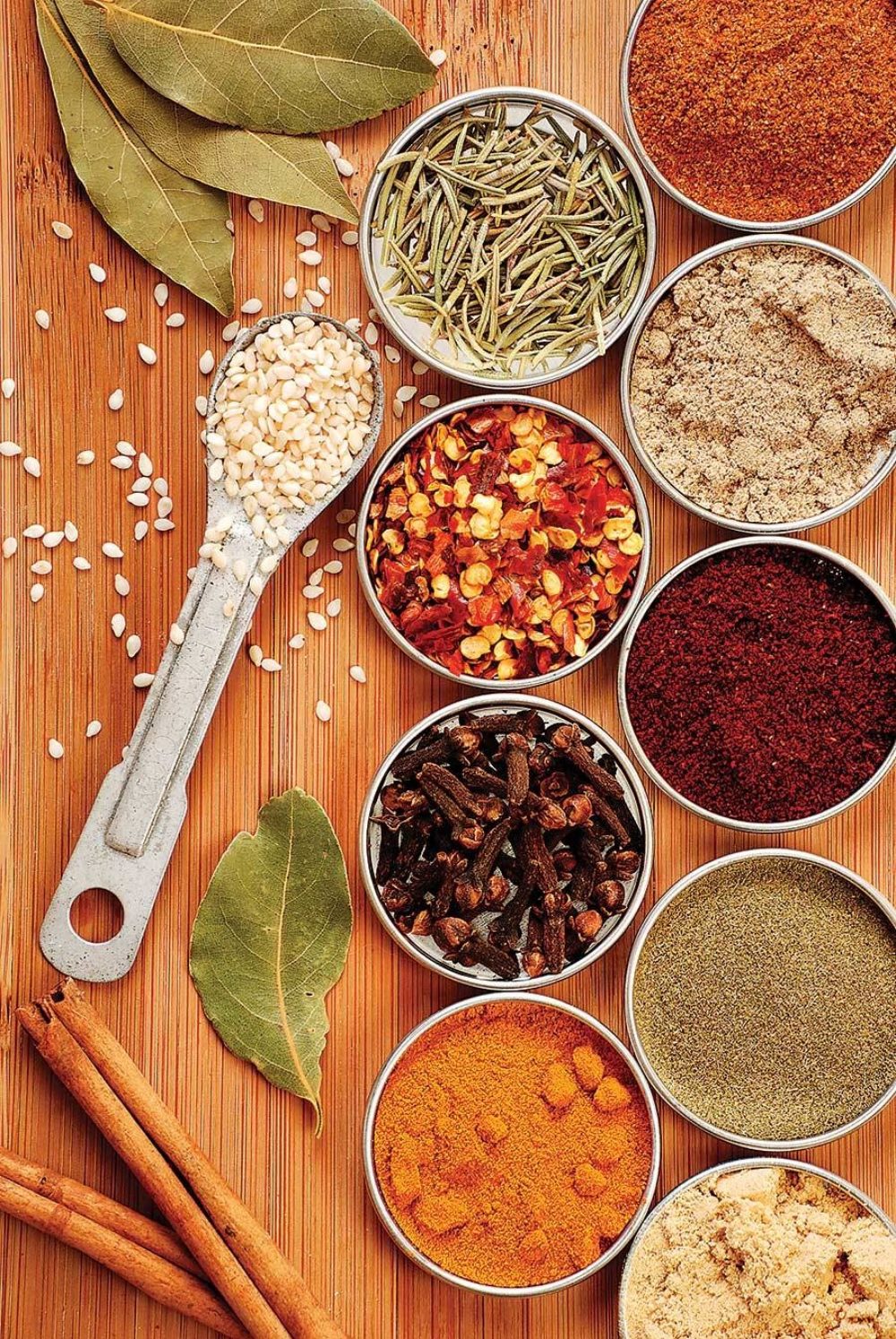 Adding Some Spice to Your Menu
Baltimore's wedding chefs make it easy to travel the globe without leaving the reception.
Tracy M. Laubach | Photography by Scott Leman - 2011
Sure, they come to see you walk down the aisle, exchange your vows, and officially become husband and wife. They snap pictures as you cut the cake, toss the bouquet, and dance the night away. But everyone knows what your wedding guests are really looking forward to—the grub. Your guests want to eat, and they want to eat well.
But what's a couple to do when they want food that is somewhat less traditional than the usual steak-or-fish choice or derived from a specific ethnicity or culture? It's a piece of cake: Or make that "a piece of Baklava," in the event that your reception will feature a Greek-inspired menu.
According to Paul Dongarra, executive chef at Dionysus Kitchen, more and more brides and grooms are looking for ways to serve up something that's different and representative of an anything-but-American culture.
"The most common requests we get are for Indian, Korean, or West African cuisine," says Dongarra, who specializes in customized preparation of ethnic food, including Baklava, a rich dessert from the Mideast made with phyllo dough, walnuts, and honey. "But you name it, we can do it. Southeast Asia, Thailand, Taiwan, Vietnam, Pakistan, Afghanistan, Morocco, Israel, Lebanon, Turkey, Greece—each country has special ways of preparing and presenting food, and we have done it all."
Although Dongarra makes it sound like an easy task, adding a layer of authenticity to the food that is served at a once-in-a-lifetime event such as a wedding can be quite complex, and at times, even a bit nerve-wracking. The ingredients need to be exact and the preparation methods perfect. Otherwise, the entire meal could be a disappointment to the bride, groom, and their guests, who in many cases are traveling to the U.S. from the very countries represented in the cuisine.
"Sometimes people don't believe we can pull it off," says Dongarra. "So we invite them in ahead of time for a tasting, and we listen and work with them until we get it right. If it's too spicy or too thick, we want to know that, so we can make the right adjustments to make the meal perfect. It's very rewarding when a customer says that 'they feel like they are eating at home.' It's a good sign that what we have prepared is dead-on and is truly representative of their culture."
It's about the details: Dongarra grows many of his own herbs and veggies, visits and purchases from local farmers' markets, and will travel if necessary to find authentic ingredients like palm sugar or rosewater. From experience, he knows there are very specific ways to grind, spice, toast, boil, steam, and soak ingredients within each culture to create the perfect meal.
Crystal Chang and her husband Charles, whose family is Korean, turned to Dionysus' Kitchen when planning their wedding reception at the American Visionary Art Museum. Their ultimate goal was to create a Korean menu with American food mixed in, to represent their own cultural diversities while wowing their wedding guests with food that was fresh, unique, and exciting.
"Many of the people who attended our wedding are Korean, so this was important to us," said Chang. "We knew we needed to have food that would be appealing to both Koreans and Americans, so we did a buffet, so everyone could try different things."
In June, Barry Fleischmann, chef and owner for 26 years of Innovative Gourmet, presented a five-course meal for a wedding at Gramercy Mansion that included a healthy mix of Indian and Italian cuisine, accommodating both the bride and groom and their respective heritages. Guests began their meal with "Scripelle in Brodo," an Italian crepe-pasta soup, followed by an appetizing risotto dish, also from the Italian specialty list. Next came "Bangan ka Bhurta," an Indian-inspired eggplant layered with spicy tomatoes and roasted onion topped with toasted cumin and cilantro sprigs. Spicy lamb chops with a house-made Indian spice mix and served with a mint yogurt sauce rounded out the main courses, and the meal ended with a traditional dessert spread.
"Many couples want ethnic food at their weddings, but they also want to make sure what is served will be liked by all of their guests," says Fleischmann. "It's about balance and incorporating culture in a way that will please everyone."
Fleischmann spends a lot of time conducting research to assure perfection in his meal planning and preparation. Aside from what he can find online, he references more than 800 cookbooks, treats himself to meals out at ethnic restaurants, and devotes time to trial cooking and tweaking.
Making the preparation and presentation of the food personal is key, too: The Classic Catering People offer customizable menu options to their clients, whether they are looking for traditional American food or cuisine from Asia, India, Greece, Italy, or Africa.
"Our chefs have the experience and talent to accommodate special ethnic requests to ultimately appeal to both the bride and groom," says Edward Dopkin of The Classic Catering People, who estimates that one in every 10 wedding contracts includes ethnic food. "If the bride is Greek and the groom is American, it's important that we make both of them and their families happy. And our team is always eager to have the opportunity to work on these menus."
Meanwhile, the Baltimore Marriott Waterfront Hotel is quickly growing its reputation as "the spot" to have the Indian wedding of your dreams. They staff an Indian chef, Santhosh Arangamparambil, who prepares India's finest cuisine using a Tandoor oven and special ingredients such as pure desi ghee (clarified Indian butter).
Another plus of the venue—it's large enough to accommodate all of the Indian wedding traditions. Those include the Sangeet, a dinner and dancing event for the ladies only, typically held two to three days prior to the wedding; the Garba, a bending, sweeping, and clapping folk dance that centers around a centrally lit lamp and usually calls for colorful costumes; and the Baraat, which unites the groom with the bride's family prior to the actual wedding ceremony, on a horse or elephant.
"When couples call us for initial information and we start talking about the different ceremonial pieces for their Indian wedding, they realize we know what we are doing, and they gain confidence in us," said Sherri Griffis, director of catering at the Baltimore Marriott Waterfront Hotel. "We bring them in for tastings and even encourage them to provide us with a favorite family recipe that we can duplicate. In the end, success is all about the food."
Arangamparambil, who hand-grinds all of his own spices for the meals he prepares, takes enormous pride in his work and in his ability to prepare food that is customized for a cullinary heritage.
"Whether it's 20 people, 600, or a 1,000," says chef Arangamparambil, "when people say, 'San, you made my day,' that adds so much blessing to my life."
---
---