The Tie That Binds
Give your Dapper Dan a love note in an unexpected place.
Tie patch created by Jill Andrews Gowns | Photography by Dave Cooper - 2015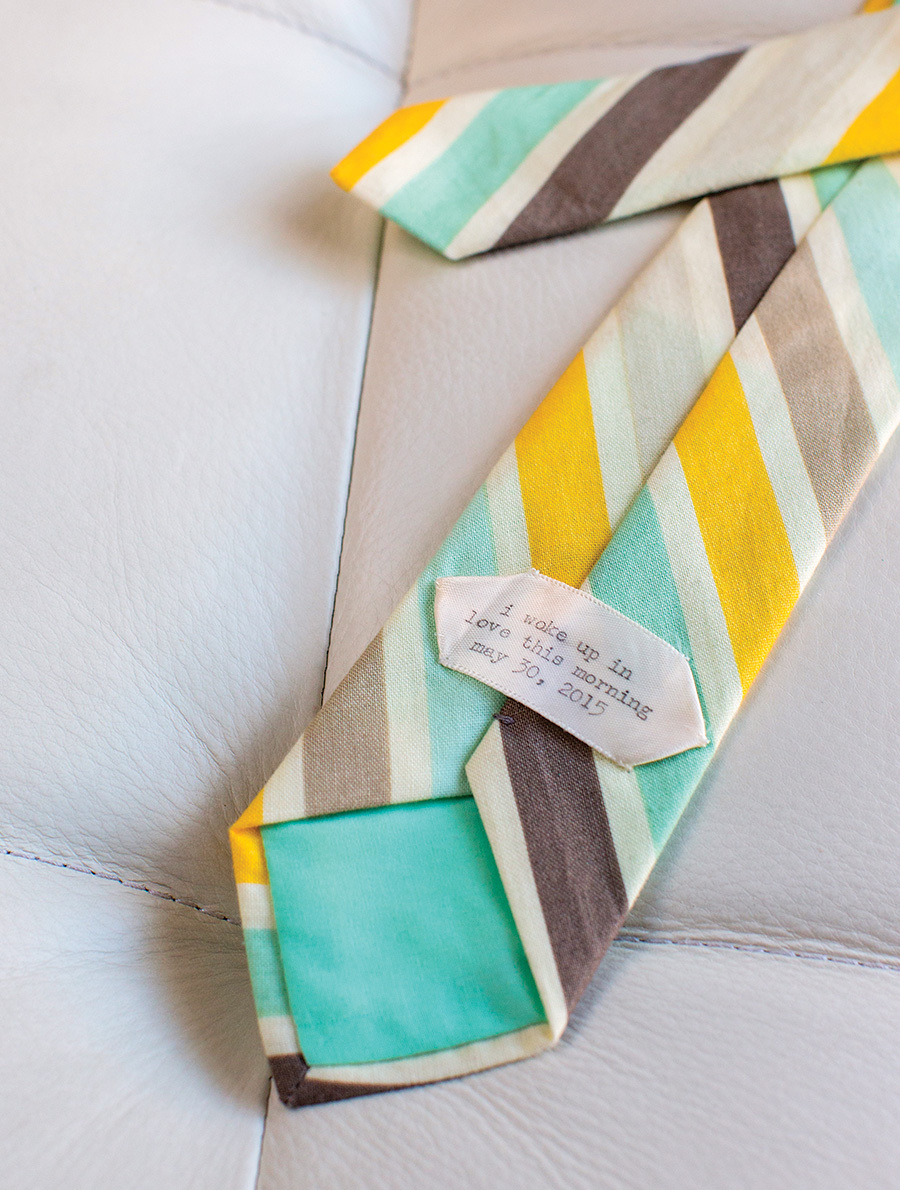 There's so much chaos—intended or not—that goes along with the wedding day. It's nice to have a simple reminder of what the day is really about. We love the idea of a secret note sewn onto the back of the groom's tie. It can be a favorite saying, inside joke, or just a sweet sentiment that coveys the weight of the day. We imagine the groom pulling out the tie, butterflies in his stomach, palms a little sweaty. But when he spots it, it's a guaranteed big grin.
---
---