Petal Palate
Eat your greens . . . and pinks and yellows.
Kate Grewal | Photography by Julie Hove Anderson - 2018
Edible flowers are growing on us. The choices are plentiful, and so are the possibilities. A few blooms can take an engagement party from simple to chic, whether added to something savory, something sweet, or a modern cocktail.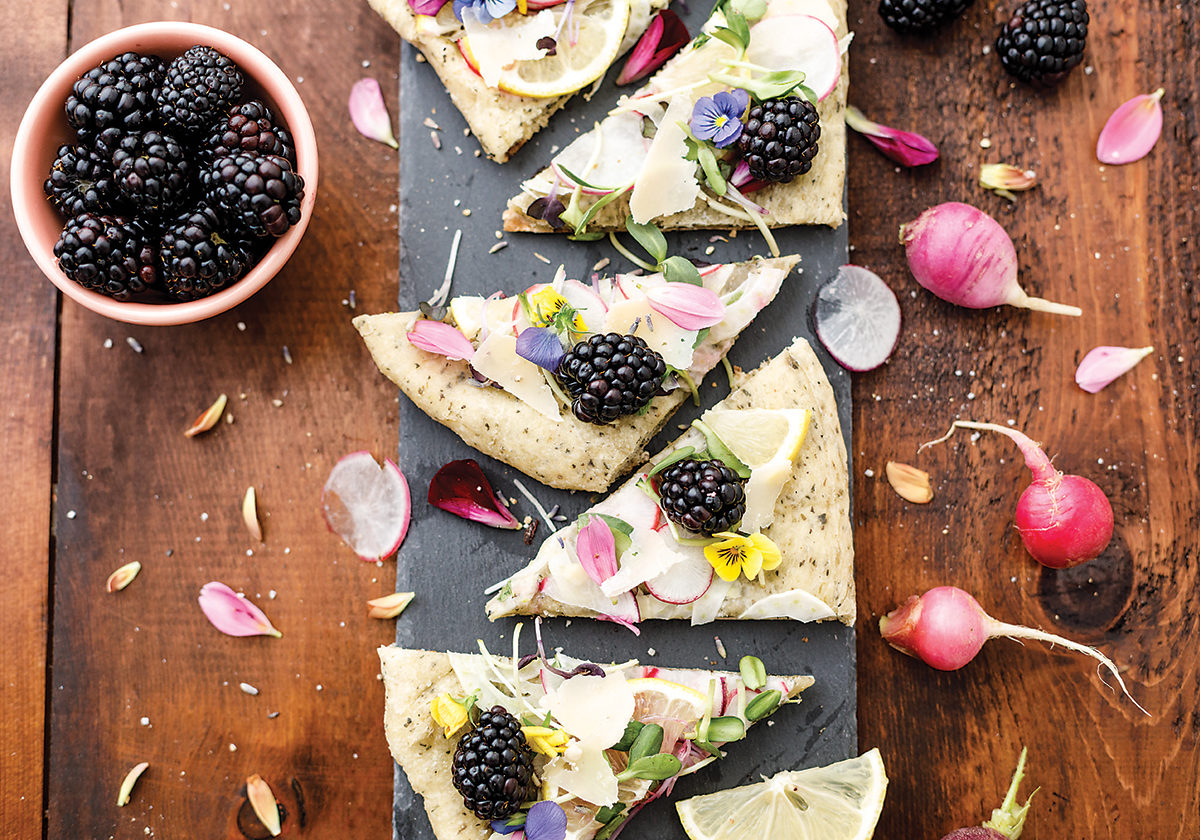 Garlic, shaved fennel, radishes, lemon, blackberries, and sunflower sprouts with shaved Parmesan flatbreads.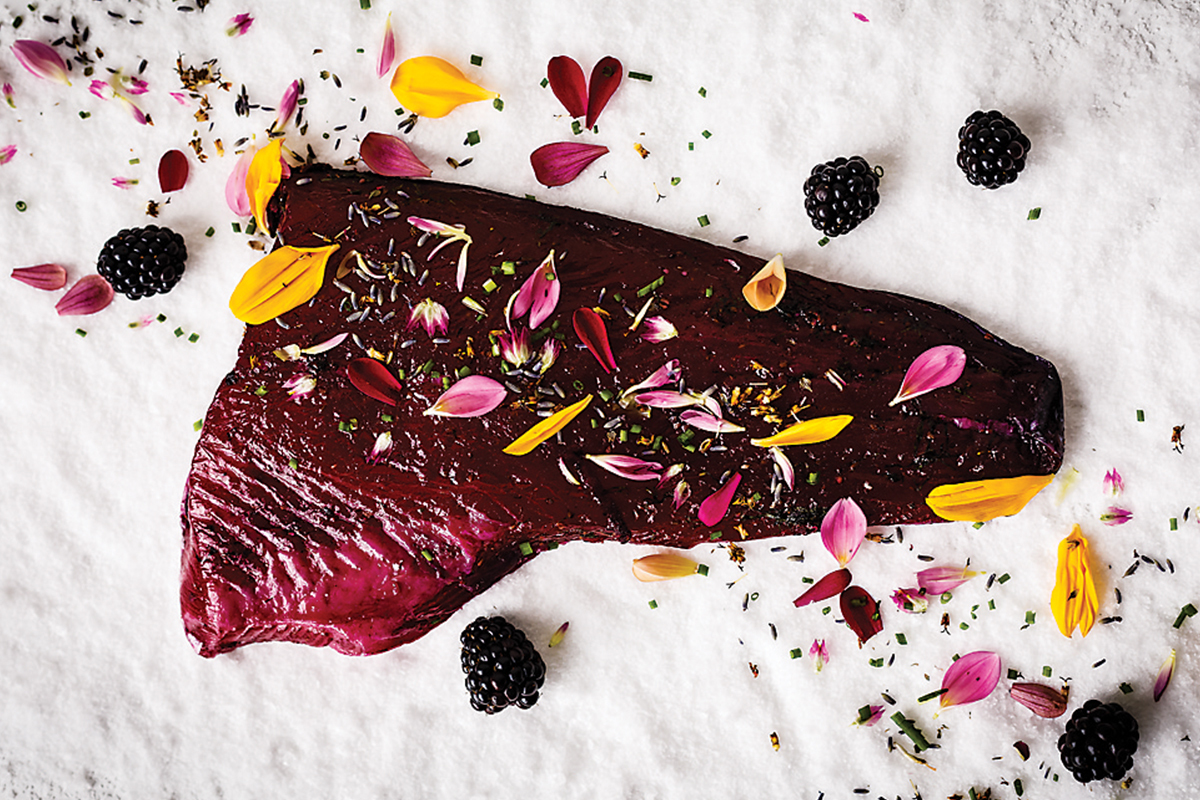 Pretty Enough to Eat
Basil flower buds
Lemon verbena
Gomphrena
Dahlia
Borage
Pansy
Sunflower petals
Bachelor buttons
Marigold
Beet-cured salmon from The Corner Pantry.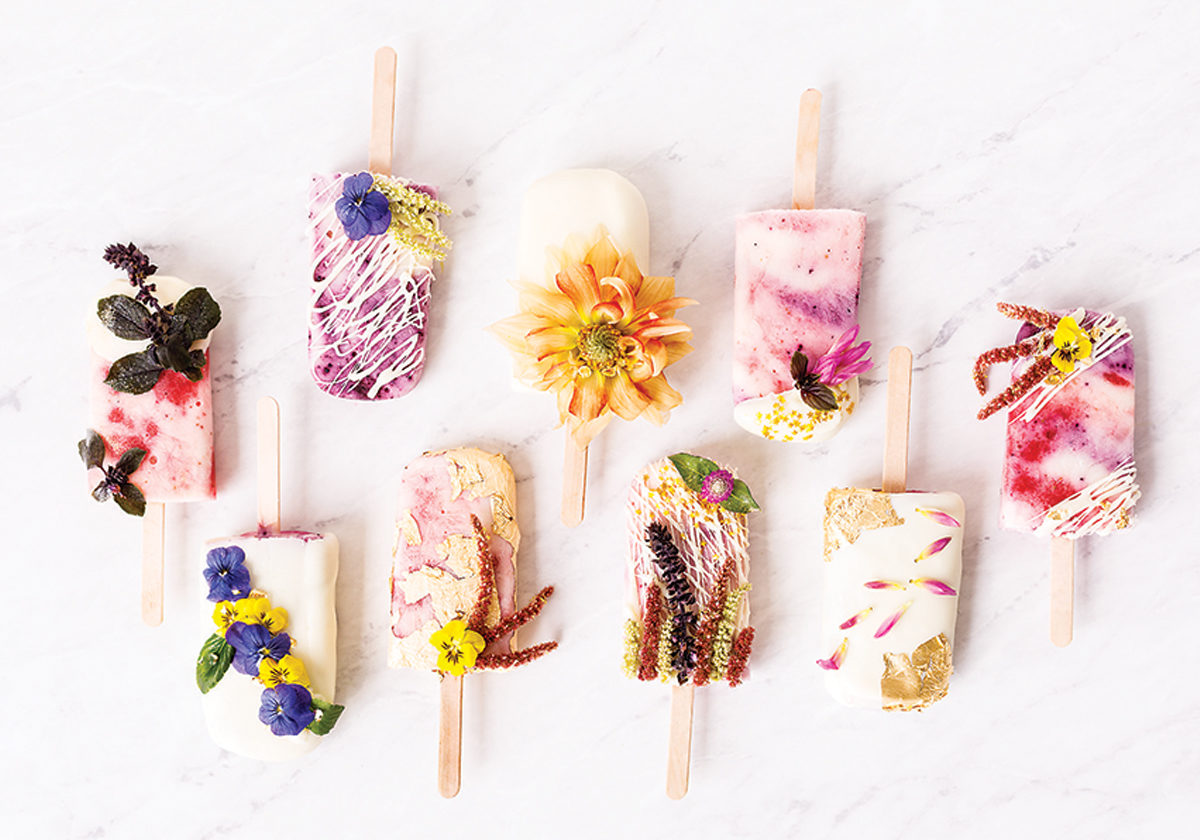 Raspberry, yogurt, white chocolate and blueberry, yogurt, white chocolate ice pops.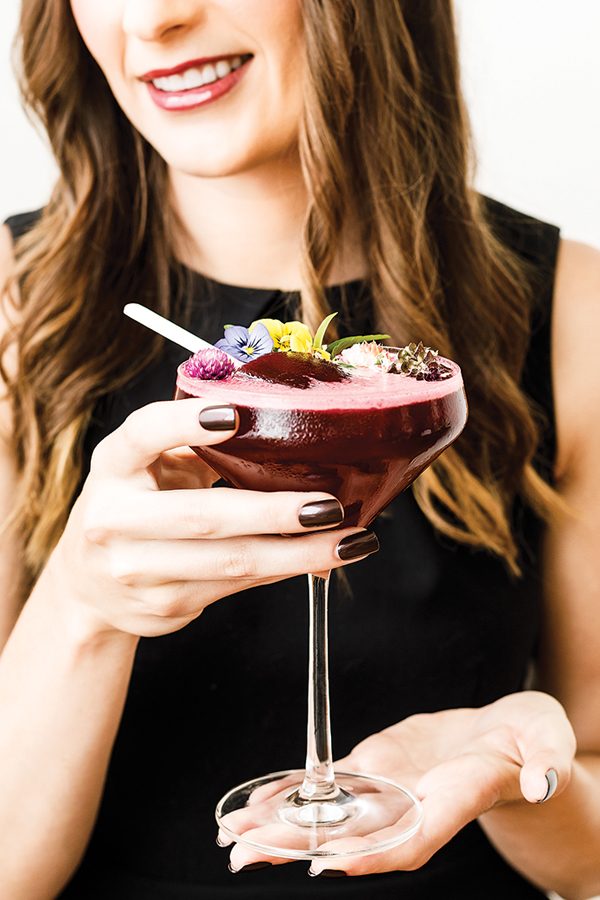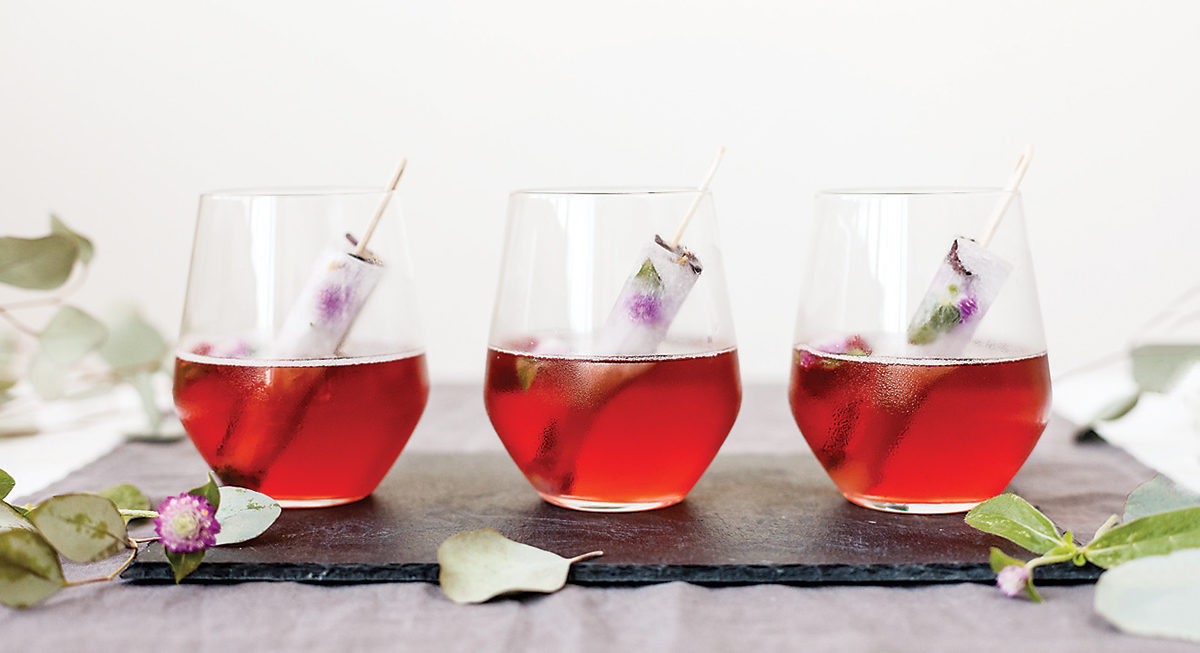 Flowers frozen in ice cubes to fill a champagne bucket. The Aliante cocktail, created by Gnocco, with a hibiscus ice pop and edible flowers. Elderflower lemonade popsicle with lemon verbena and gomphrena in glasses of berry-fused sparkling wine.
---
Food styling by Kate Grewal. Prop styling by Giulietta Pinna with Limonata Creative Consulting. Edible flowers from Butterbee Farm. Hair and makeup by Ariel Lewis. Model: Mary Frances Doyle.
---
---