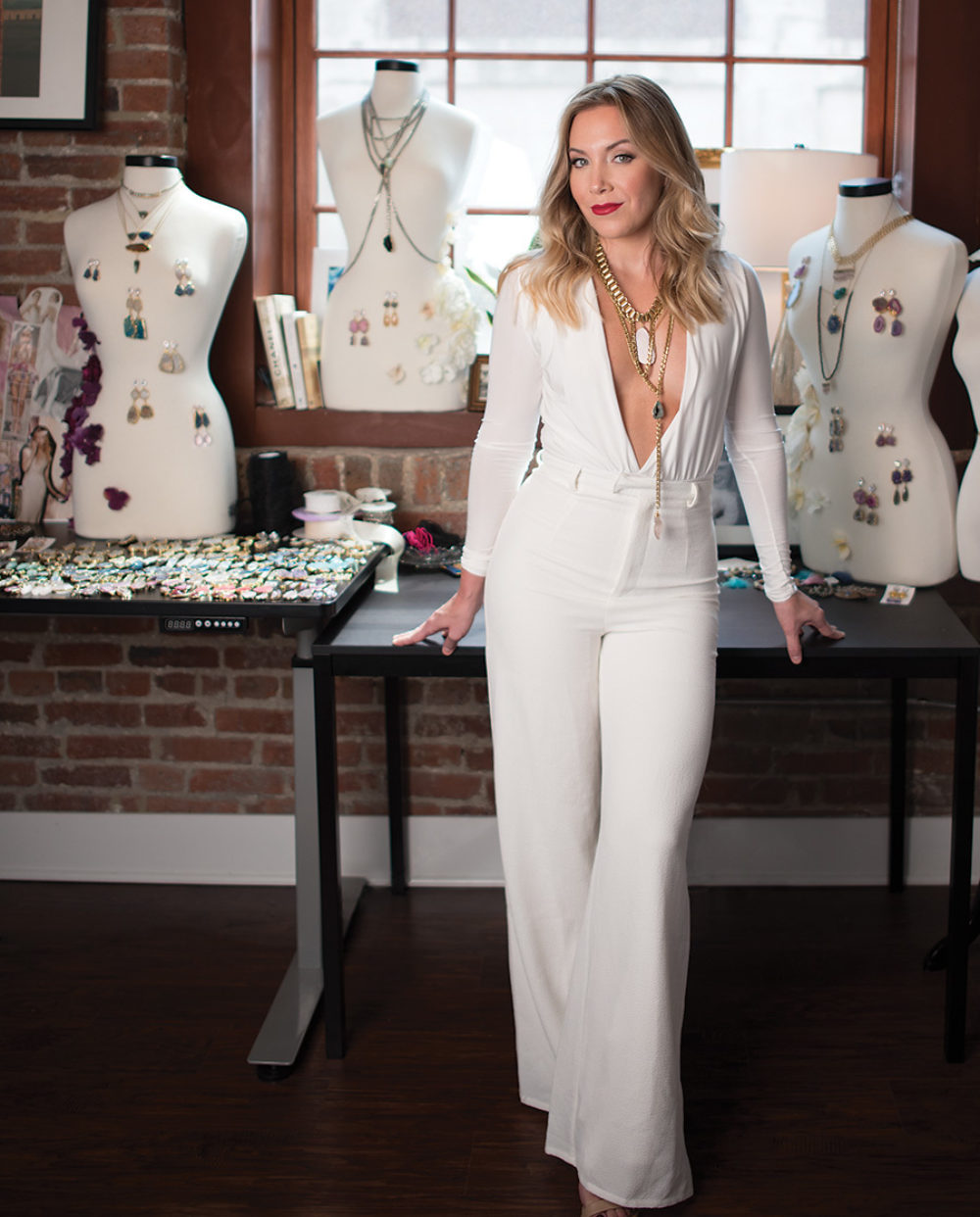 Material Girl
Everything's coming up rose gold.
Janelle Diamond | Photograph by Mary Gardella - 2017
This year is all about the bride, says local jewelry designer Rachel Mulherin. In the three years she's been in business, her company has gone from a small Etsy shop to national exposure—in People StyleWatch, Elle, and Nylon, and thanks to celebs like Beyoncé and Lady Gaga. Her line, which includes bold necklaces and earrings, has grown as well. "I'm much more fashion-forward and more confident," says Mulherin, who works out of her apartment in Brewers Hill while holding a 9-to-5 job. Her clients—who have a soft spot for the boho glam that Mulherin does so well (organic shapes and natural stones in shockingly stunning colors)—are looking to make a statement. And that extends to their wedding day. Mulherin's pieces—especially her earrings in their magentas, jaspers, and blue agate—are the type of things you buy first, and then find the dress that goes with them.
---
---