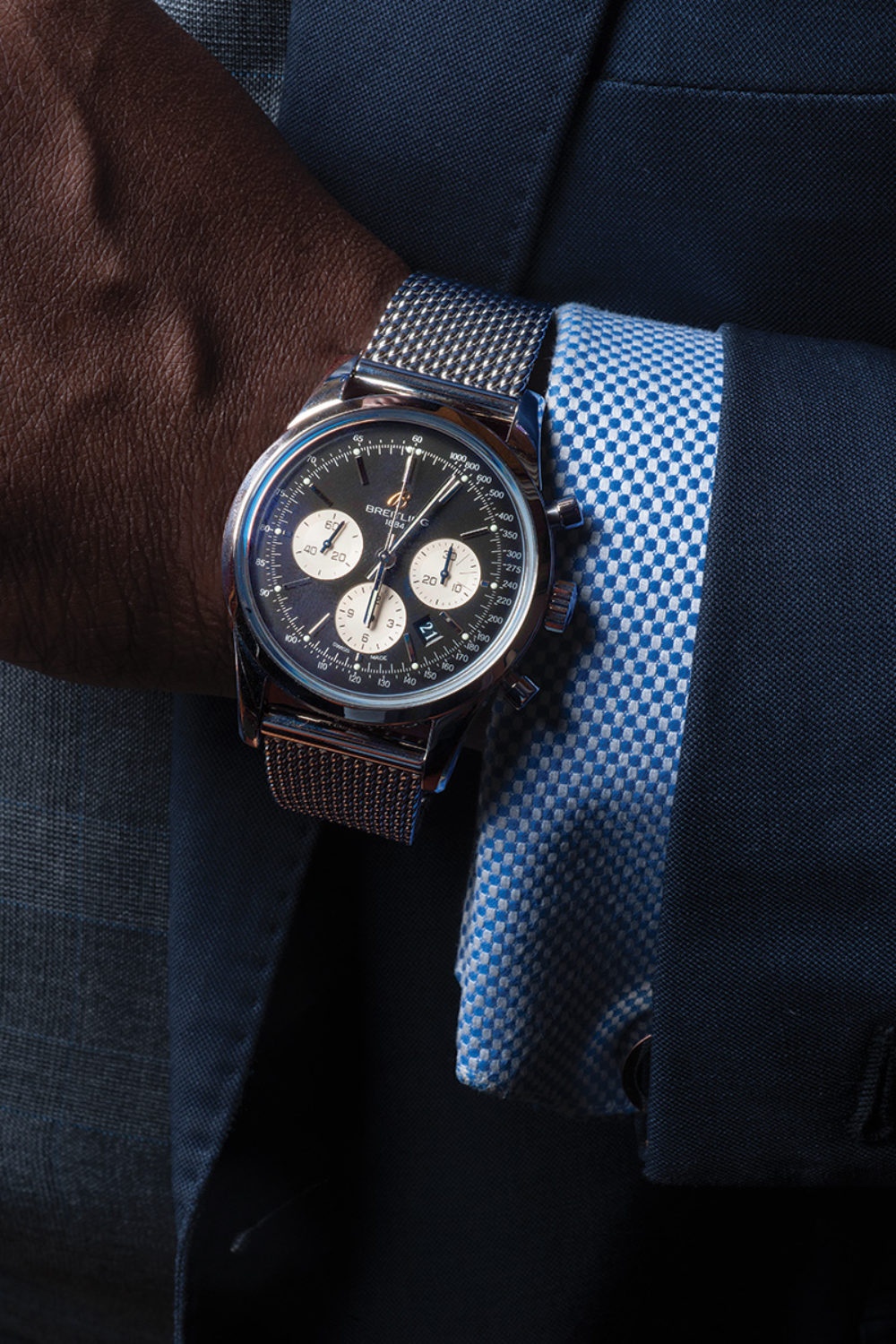 Breitling Transocean Chronograph ($8,200) at J. Brown Jewelers. Shirt and suit jacket from Christopher Schafer Clothier.
Mad About The Man
Don't forget about your groom on his biggest day, too.
By Janelle Erlichman Diamond | Photography by David Colwell - 2014
There are many wedding traditions we could do without (sweetheart table, cake in the face, etc.). But, we still love the idea of a groom's gift. Something he'll use and remember exactly when it was delivered to his room, at some point between knotting his tie and pinning on his boutonnière, and definitely while he was nervously pacing. Whatever the gift—engraved watch, personalized cuff links—it's best paired with a love note. Two things he'll keep forever.
---
---