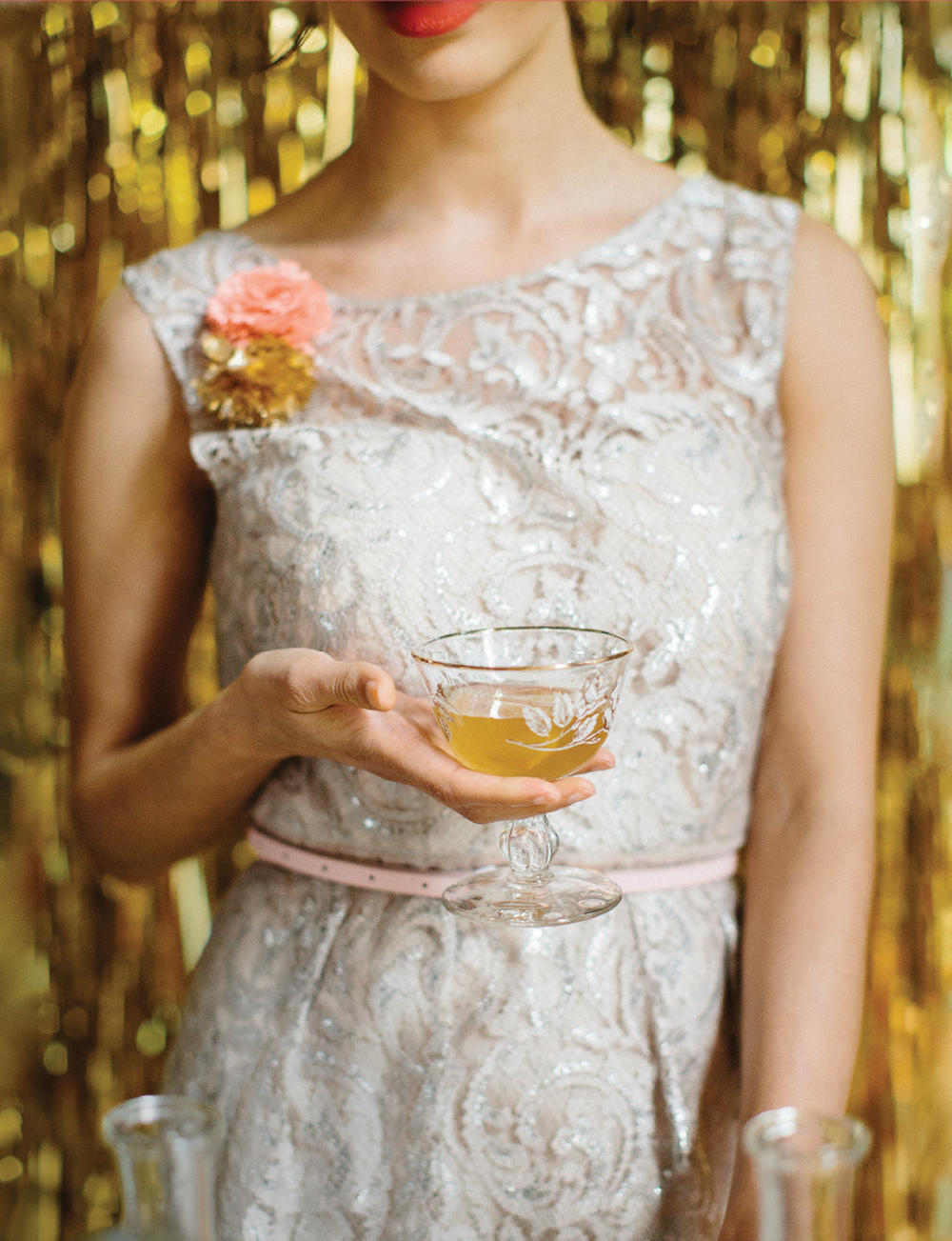 Photo shoot concept and styling by Jessica D'Argenio Waller of MAKE TRIBE. Shot on location at Woodberry Kitchen. Drink demo by Stephanie Griber of the Woodberry Kitchen bar program. Models: Melissa Daum, Diamond Dixon, Mia Tarley, and Hamilton White. Hair and makeup: Alison Harper & Company.
Hip Hip Hooray
A shindig worthy of a stellar match.
Photography by Lindsay Hite of ReadyLuck - 2015
Want the perfect engagement party? Start with a beaming bride and groom and adoring well-wishers. Add equal parts celebration and glitz, then throw some interactive cocktails into the mix. Garnish with fun. Enjoy.
---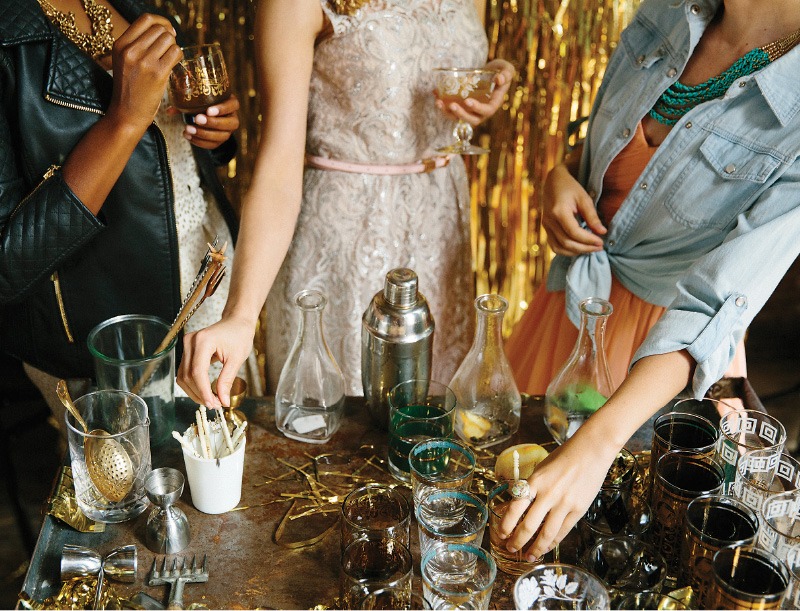 All that Glitters. On the bride: Harlow by Jenny Yoo ($295) at Garnish Boutique. Flower pins ($12 each) at Ban.do. On the sister: Morgan by Donna Morgan dress ($189) at Garnish Boutique. On the best friend: Coco by Jenny Yoo dress ($275) at Garnish Boutique. Gold bobby pins ($20 for set) at Ban.do. Other items, including groom's apparel, are stylist's own. Barware courtesy of Stephanie Griber and Shoo-Fly Diner.
Party-perfect bites. Ladyfinger popcorn with Trickling Springs Creamery butter and house-made fish pepper flakes. Young beets on adorable toasts, with a garlic beet spread. Pimento cheese and crackers. Liberty Delight Farms beef tartare with red onion, verjus, garlic scape mayonnaise, pea shoots, and potato chips. All from Woodberry Kitchen. Centerpieces created by Mobtown Florals.
Cheers! Bring in a mixologist like Stephanie Griber to show your guests how to make the perfect drink like her Two By Sea cocktail.
---
---