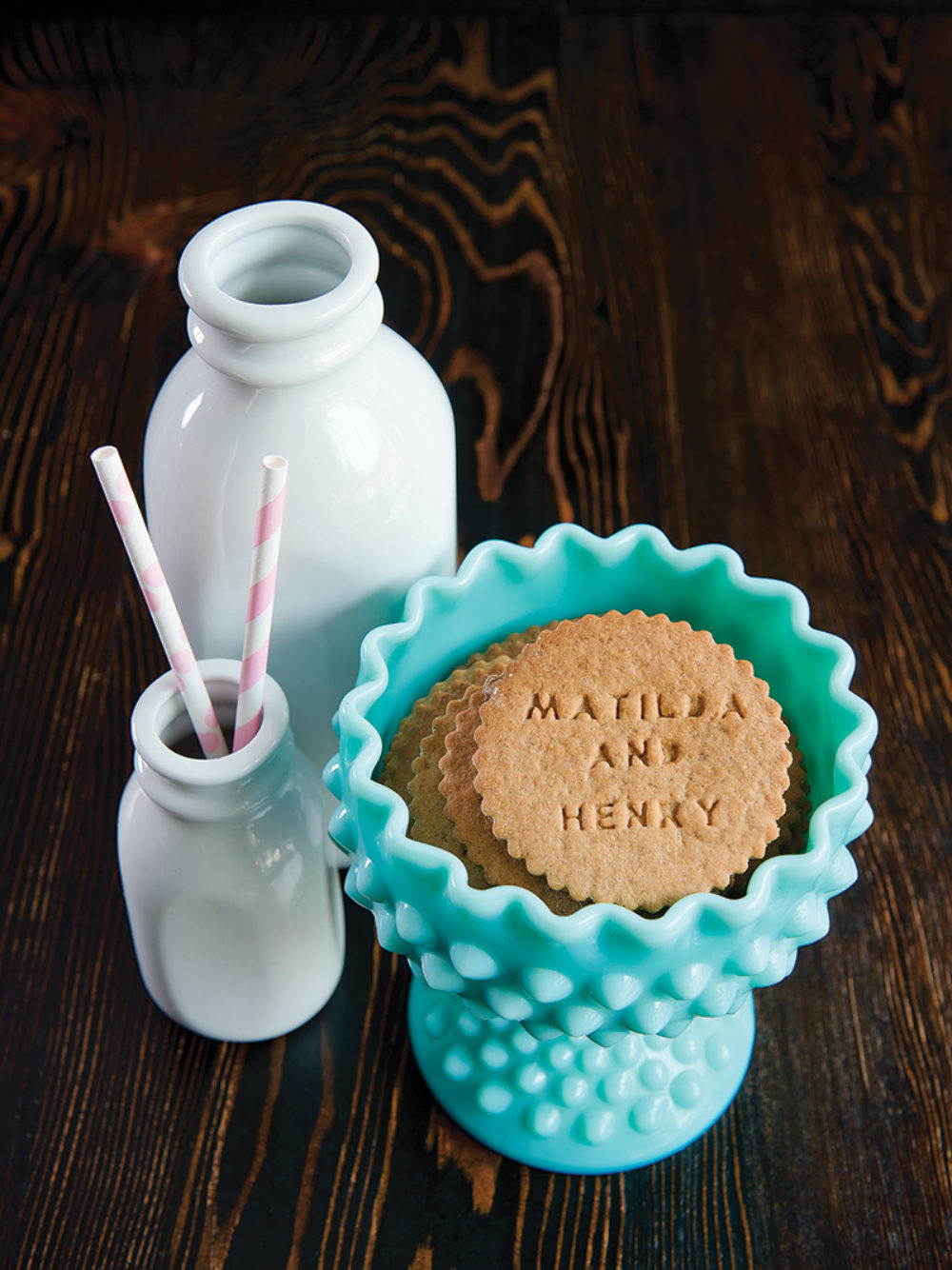 -Photography by Vince Lupo
Baked With Love
The best favors are the edible ones.
By Janelle Erlichman Diamond | Photography by Vince Lupo - 2014
The most appreciated and talked about favors are creative and tasty. That's why we adore these honey graham crackers from Kinderhook Snacks ( kinderhooksnacks.com) with their scalloped edges and stamped names. These cookies would be delectable bundled together as a parting gift or served with little porcelain bottles of milk at the end of the night.
---
---