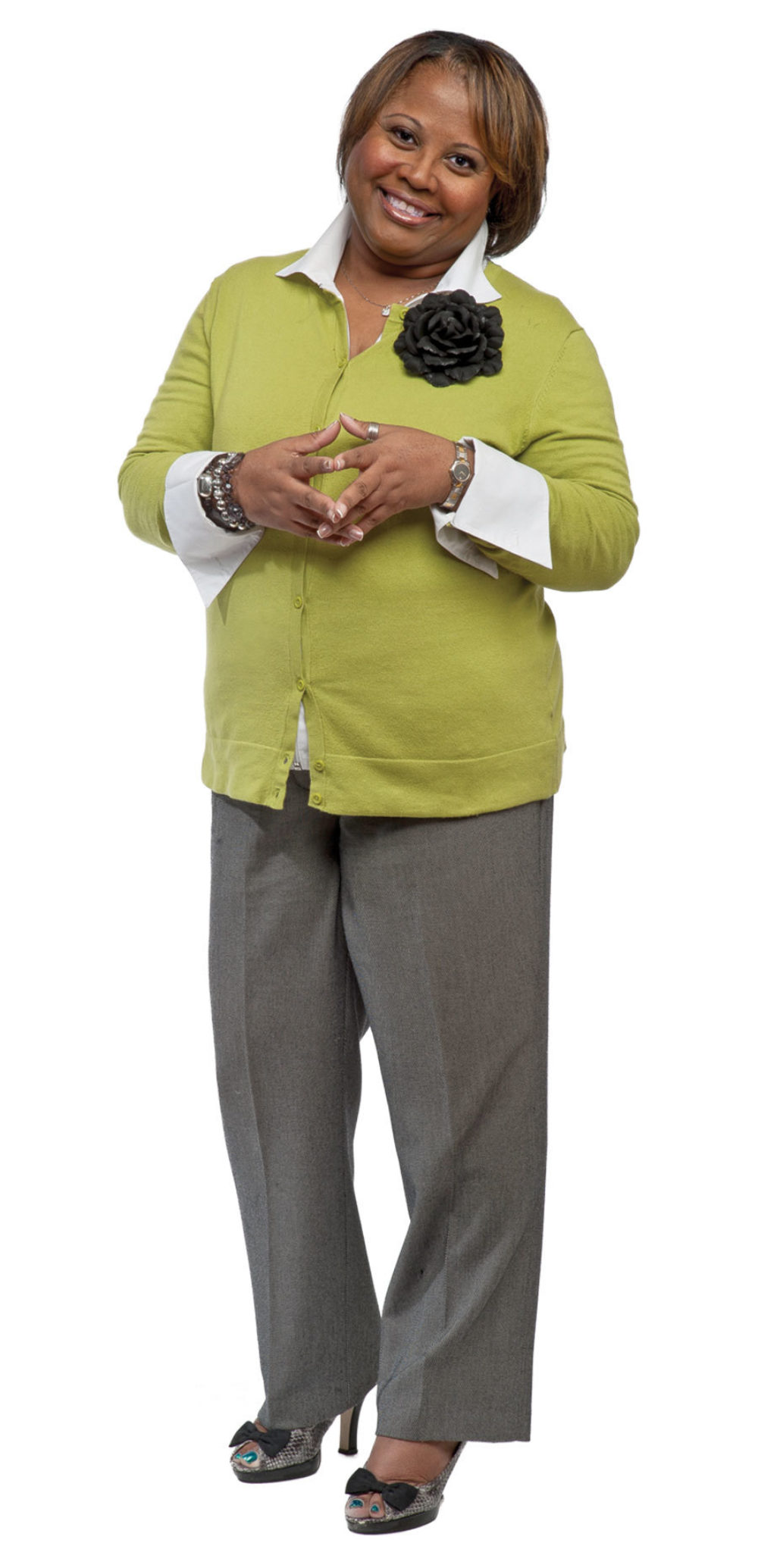 Ask the Expert: Wedding Planner
Linnyette Richardson-Hall brings grace, style, and a sense of humor to the wedding industry.
Janelle Erlichman Diamond - 2011
Perhaps best known as the no-nonsense diva on the Style Network's Whose Wedding Is It Anyway?, Baltimore native Linnyette Richardson-Hall plans about 25 weddings a year through her company Premiere Event Management. Never one to say no, she is also the creator and executive producer of the "I DO" Brunch, an annual networking event for professional wedding planners, and a former monthly contributor to WeddingChannel.com. Richardson-Hall is currently working on her new coffee-table book—DIVAStyle: The Art Of Entertaining At Home—that melds her love of a great party with her passion for cuisine and the creativity of design. It'll be out later this year.
What qualifies you to be an event planner?
A degree in sociology from the University Of Maryland, Baltimore County, coupled with a pretty intensive background in business, years in the financial services industry, an empathic knack for ferreting out just the right zing to bring an event to life, and the fact that I have loved the art of a great party since I was four years old.
What sets you apart from other event planners?
My brutal honesty. It may appear that all of this is gorgeous, fun, super, insert your own adjective here, but the truth is—it's not. And I'm the one who will tell you that . . . but in a simply lovely way, of course.
Was there a particular moment when you realized that you wanted to become a professional wedding planner?
I've always been the go to chick when my friends and colleagues wanted to have a party, but it wasn't until I planned my own wedding—which was an amazing event, if I do say so myself—that the whispers started from family and friends. Since I already had the party gene firmly ensconced in my DNA, it wasn't a hard reach.
How long have you been helping others plan their weddings?
Almost 17 years. Wow, I'm sorta, kinda a senior citizen in this business, because it's a revolving door with people coming and going at such a rapid pace. Time sure flies when you're having fun!
What do couples find the most difficult part of planning?
Truth, prioritization, and compromise—in that order. I always tell my clients that planning a wedding will give them a glimpse into what married life will be like. If you can't get through these decisions, you're going to have some issues once the ink is dry on the marriage license.
Are there any things you have done for other couples that you wish you did or had for your own wedding?
No. I think we are all different, and I'm so into creating extraordinarily special moments for each bride and groom. I will say this much: I know how much time, effort, and money go into the planning of a nuptial shindig, so if I ever get married again, it will be a destination wedding for me!
What is the most interesting request you have received?
A Halloween wedding I planned a few years back in conjunction with a local radio station. The bride, groom, and all the guests were in costume. During the prelude, I had a devil, an angel, a Band-Aid, a witch, and an assortment of fairies, gnomes, cartoon characters, and other folks being seated for the ceremony.
Is there a lot of input from other family members?
Yes. And my theory is too many cooks in the kitchen spoil the broth. I know people mean well, but the bottom line is simple: This isn't your wedding—it belongs to the bride and groom.
Would you advise a couple to interview more than one planner before they choose one?
Yes, and select the professional—I cannot stress that word enough—who meshes with you best. It's about vibe, vision, and experience. Don't let price be the deciding factor. Great professionals who know what they're doing don't cost $500—their expertise, acumen, and ability to get the job done make them worth every single penny.
What is the largest wedding you have had to organize and plan?
A 1,000-guest wedding for a doctor and a minister that included 28 bridesmaids and groomsmen, 250 within the ribbon seats, and 45 ushers. Guest seating started at 9 a.m. for the 11 a.m. ceremony and it was still standing-room-only. It was simply gorgeous, even with all of the people. That particular couple's love for each other made the event very intimate—which is how all weddings should be, no matter the size.
What's it like being on the show Whose Wedding Is It Anyway? Has it changed you as a wedding planner?
The best word to sum it up: surreal. And I'm totally serious about that. When I got the job, I had no idea what was in store for me, my company, and my career. Being a member of that cast has truly demonstrated to me the power of media. I had a great, thriving business prior to the show, but it threw me into another stratosphere. I have fans worldwide because the show is shown around the globe, but nothing brings that fact home more than standing in line at Heathrow Airport and having total strangers come up and say, "Aren't you the wedding planner from television?" I'm still the same Linnyette—the show hasn't changed me at all. There's so much foolishness afoot within the reality television genre—so I'm happy and proud of the way I've managed my career in it.
---
---