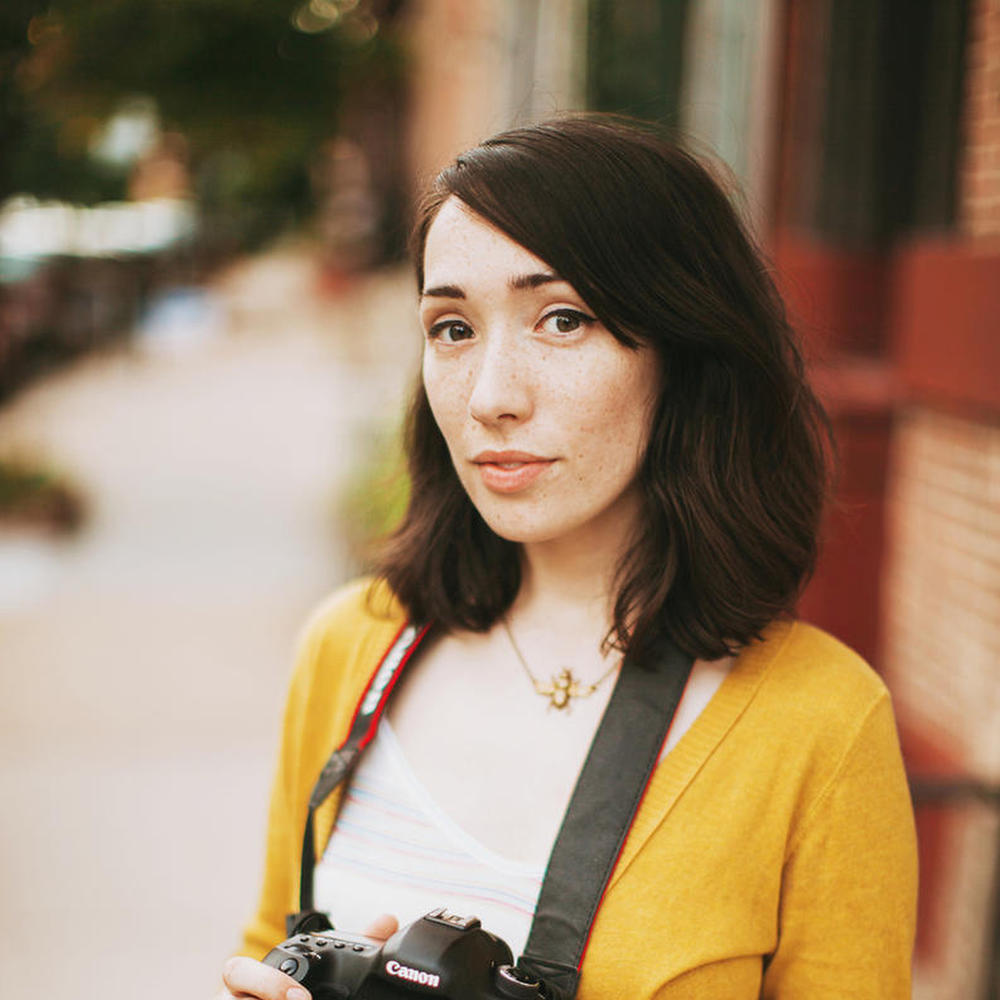 Through the Lens
Breaking away from the usual smile for-the-camera means personalities shine through naturally.
Allie Rosenwasser | Photography by Nessa K Photography - 2015
For as old as the wedding institution is, what makes it so efficacious is that the industry and the vendors that serve it are able to grow and change yearly, monthly, daily. Nessa Kessinger, who first networked her services on Craigslist after a post-college move to Austin, serves as a perfect example of a progressive photographer. Kessinger explains, "Photos are totally different today than how it was for our parents. Pictures used to be for special occasions and now people take pictures of their lunch!" And so must the wedding photos change, as well. "Wedding photography involves everything: photojournalism, detail shots, beautiful portraits," says Kessinger.
After studying photography in college and landing in Texas, Kessinger realized her true passion was wedding photography. Taken in by the artistic community in Austin, Nessa used the support and feedback from her colleagues to advance herself from novice to seasoned photographer (including a "how to" on marketing and appropriate pricing), booking 25 weddings her first year as Nessa K Photography. Austin, a "young, hipster city," was a perfect place for Kessinger's start. Eventually, Kessinger moved closer to her West Virginia roots and settled in Baltimore. And although her name has certainly increased in popularity since her move, she chooses to only take about 25 bookings per year so that she is able to give herself fully to her clients in terms of relationship-building and traveling flexibility. "Like a lot of photographers, I say I'm a mix of fine art and photojournalism because that's inevitably what a wedding day is; a bit of fine art portraiture, landscapes, and unstaged, true moments being photographed as the day unfolds," she says. "I admit that the feel of my images tends to be little bit feminine, warm, sweet, and calm, but I don't often describe my in this way. It's just too easy to call a 'shack in the woods' a 'peaceful cottage surrounded by nature,' so I want to let my photos talk for me."
Q: It is no secret; your photos are absolutely stunning. Can you briefly describe your process? How are you able to capture that perfect light in your photos?
A: Plan for good light. So much effort goes into planning for lighting and it's absolutely king for beautiful photos. I've written an article for couples, "How to Plan for Lighting on Your Wedding Day," that covers the ideal situations for getting ready, the first look, ceremony, portraits, and reception. Great light is so important and, while I never want to dictate the timeline of a wedding day, if you want beautiful, glowing, warm light, a little bit of planning to make sure you can sneak away for portraits during golden hour (that hour or so before sunset) is the only way to go.
Q: One can get a strong sense of emotion from your photographs. How are you able to have that come through so clearly in your photos?
A: The first time I photograph couples, it's usually the first time they're being photographed in a way where they aren't encouraged to look at the camera and smile for every photo. I want them to interact with each other, their surroundings, and the camera in a new way. Once we break the stiffness that comes from decades of "smile-and-look-here!" training, personalities shine through naturally.
Q: Do you suggest couples come up with a photo list of specific shots for their photographer?
A: I encourage couples to make a list of the posed family pictures so I know who is important to them and to let me know about unusual events that may be happening. But most photographers don't have to be reminded to take a photo of the bouquet, centerpieces, and processional. Having a list of photos to check off keeps me from photographing creatively, which is the very thing that draws most clients to my work. Keeping my nose buried in a list keeps me from experiencing their day with them, seeing things that happen that couldn't possibly have made it to the list–a grandmother crying during the first dance, a photo of the bride fluffing her dress at just the right moment in the sunlight. I do this because I love it; I want to come up with ideas and be inspired by my clients.
Q: How do you advise your clients to relax and act naturally in front of the camera?
A: The feedback I get most often from new clients is how they love that I don't take a lot of posed photos and how natural everyone looks. But I always admit that I absolutely guide couples during portraits. Having your photo taken is a bit uncomfortable, truthfully. I am not natural in front of a camera. I don't naturally know what to do with myself or know where to look, so I find the best way to make clients feel comfortable is to coach them so they know what to do.
Q: What is your favorite light to shoot in?
A: On the East Coast, I have to say it's sunrise on a partly cloudy day. Hands down. It's like West Coast sunsets. It sounds insane to have a 5:45 a.m. start time, but the light is just a little warmer at sunrise and the atmosphere filters the light so it's a bit softer. Plus the streets are empty, parks are abandoned, and fog hangs low on the ground for added layers of texture in the background. I do mostly sunrise sessions for engagements and I love them.
Q: About how many hours should a couple plan to book their photographer?
A: It definitely depends on the of storytelling of the photographer. I offer six-or eight-hour packages and find that eight hours is enough to cover details and some getting-ready shots and about two hours of reception dancing for most weddings. Usually after two hours, everyone who is going to hit the dance floor has at that point. I feel the best wedding stories show the anticipation building towards the ceremony and the party roaring and exclude the bits where everyone sits around getting ready for a few hours, and the end of the night where a lot of the party has trickled out. The exception being if a celebratory exit has been planned, that's always the perfect way to end a wedding story.
Q: What extras are included in a typical photography package?
A: It will vary from photographer to photographer: the most common include wedding day coverage along with various combinations of albums, prints, and sessions. I feel that couples shouldn't look too much at what extras they get, but whether or not they love the photographer's photos. There's no point in having everything and the kitchen sink if you don't love your photos.
Q: How far into the wedding-planning process should a couple secure a photographer?
A: If you find someone you love and they're available, book them as soon as you have the venue booked. We call December through February "booking season" for clients looking to get married within the year, but some weddings are booked a year or more in advance.
Q: Is it common for photographers to bring an assistant with him/her on the day-of?
A: Every photographer operates differently; some photographers work well by themselves, and prefer to have the run of the place and love working the full day by themselves while others have partners, second shooters, or assistants there who they work well with to capture the things the primary photographer might not be able to cover (like cocktail hour during family portraits, a photo of the bride waiting with dad while the processional is happening, etc.). If you love what you've seen of a photographer's work, ask them if they include a second shooter or if they prefer to work alone. I would trust the recommendation of the photographer and their own working preference.
Q: Is it crucial for a couple to book a photographer who is familiar with the event space?
A: Not at all. Good photographers understand light and adapt to any situation. You could always ask a photographer for a similar venue if you're getting married in a church and haven't seen a single church wedding from them, but I likely won't photograph the same venue the same way the second time I shoot there. I love getting inspired by how a place is transformed on the wedding day, by the couple, and by the lighting and weather that day.
Q: If a couple is choosing between two different photographers, what would you say is the most important thing to keep in mind?
Being in love with your photographer's style and personality are equally important. You'll spend more time with your photographer on your wedding day than anyone else (even your significant other). But you also really need to be able to trust their aesthetic. You want to trust them to be accountable, responsible, and to put you in the best light. (That's the only pun I'll use. I promise). The wedding photos are the only tangible take away from your wedding. It can be tempting to go with a photographer who costs less and includes more, but having a large album, stack of prints, and a canvas of photos you really don't love probably isn't the best value.
Q: Why is it important for couples to take engagement photos?
A: It's when I really get to know my clients. We learn prompts from each other and we fall back into place on the wedding day when it's portrait time. It's also the best way to see the way you look in your photographer's photos. I've worked with several brides who booked me after their engagement session with another photographer, having decided that photographer's style wasn't a good fit for them.
Q: Shooting one's wedding is a very personal experience; in what ways do you bond with your clients as a way to build your relationship with them?
A: I try to put a lot of myself into my blog, pricing guide, and engagement session guide so couples can get to know me before our first email. For anyone interested in booking, I invite them to come and hang out in my studio or we chat over Skype so we can talk about wedding planning. I get hear what inspires them and make sure we're on the same page creatively. I usually really get to know clients during the engagement session, which is why I love doing them with all my clients, if possible.
Q: What is a mark of a good photographer?
A: Consistency. A photographer's style throughout their body of work should flow and fit seamlessly together.
Q: How do you prioritize your time with the clients on the wedding day? Do you dictate the schedule/order of events or rely on the couple/wedding planner to guide you?
A: I love when I get to have a say in the schedule; even if I don't have ideal lighting for every portion of the day. I know clients hire me because they love my portraits and my portraits are what they are because I'm in love with good light. I love planners for their creativity and organization, but lighting typically isn't on the forefront of anyone's mind except for the photographer, so I definitely have something to contribute to the conversation of the timeline. I'll make adjustments to the timeline if I feel we haven't given ourselves enough time for different events.
Q: Any other tips/questions you think are important to include?
A: Pick a photographer that you love. You can decide to save and add on an album after the wedding, you can have your own prints made, but there will only be one set of photos taken.
---
---