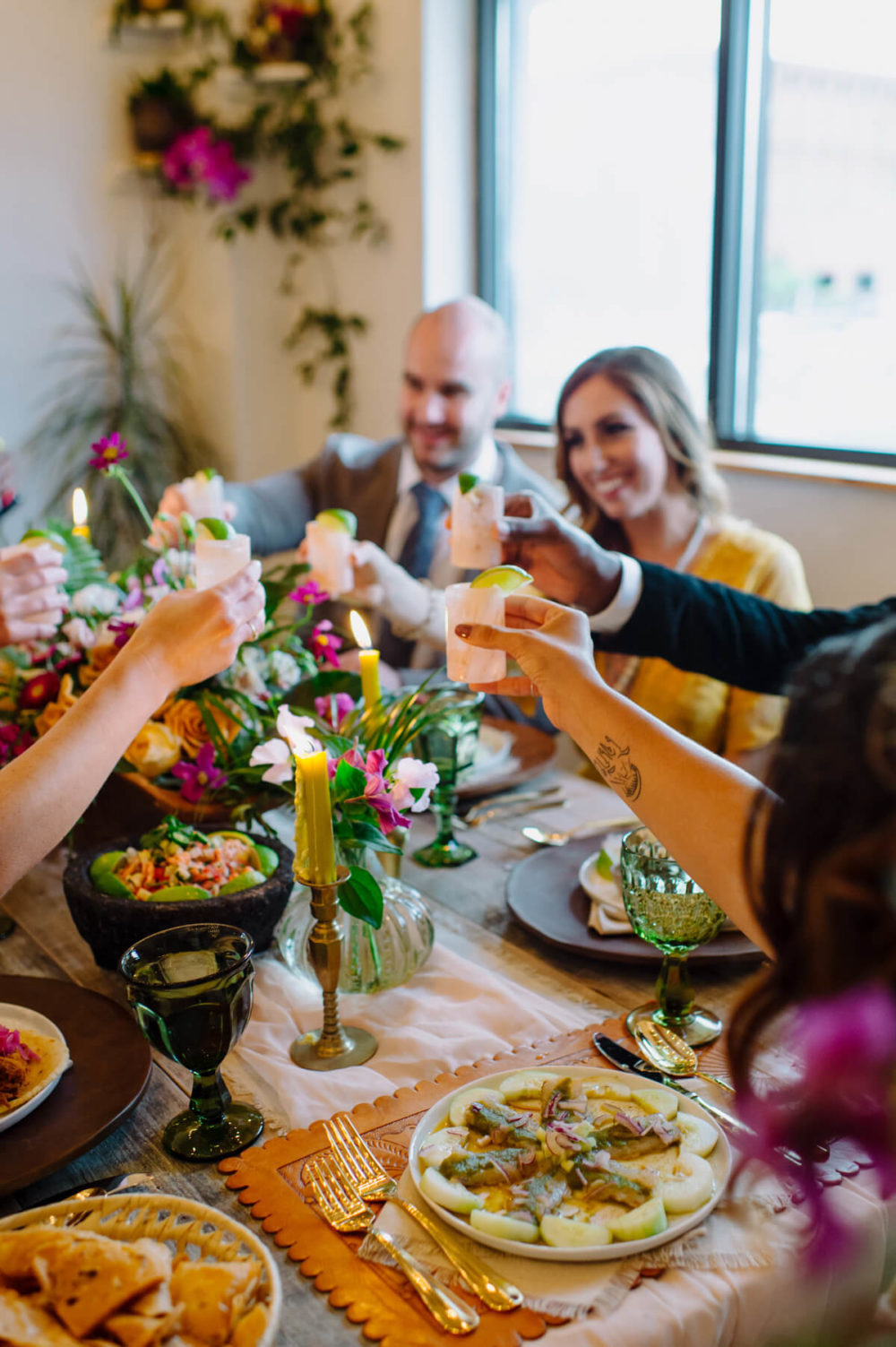 Eat, Drink, Be Married
A restaurant wedding offers the best of all worlds: an intimate setting with a mouthwatering menu, a doting staff, a fully stocked bar, and a space already outfitted with stylish décor.
Photographs by L. Hewitt Photography and Caitlin Joyce - 2017
---
A Modern Mexican Soiree
Styling and Production Lauren Niles Events
Photographs L. Hewitt Photography
Location, Food, & Cocktails Clavel
Beauty: Behind the Veil Beauty. Flowers: Crimson & Clover Floral Design. Rentals: Something Vintage. Wedding dress, veil, jewels: Garnish Boutique. Groom suit: Christopher Schafer Clothier. Stationery: Poppy and Scooter. Cake: Buttercream Bakeshop. Models: Liana Vazquez (bride), Latrell Green (groom), David BenMoshe, Megan Harris, Eric Huling, Adam Kidd, Indego Mack, Sydney Paige, Mike Pivovarnick, Sydney Smith, Mandi Sponsky, and Stacie Tippett.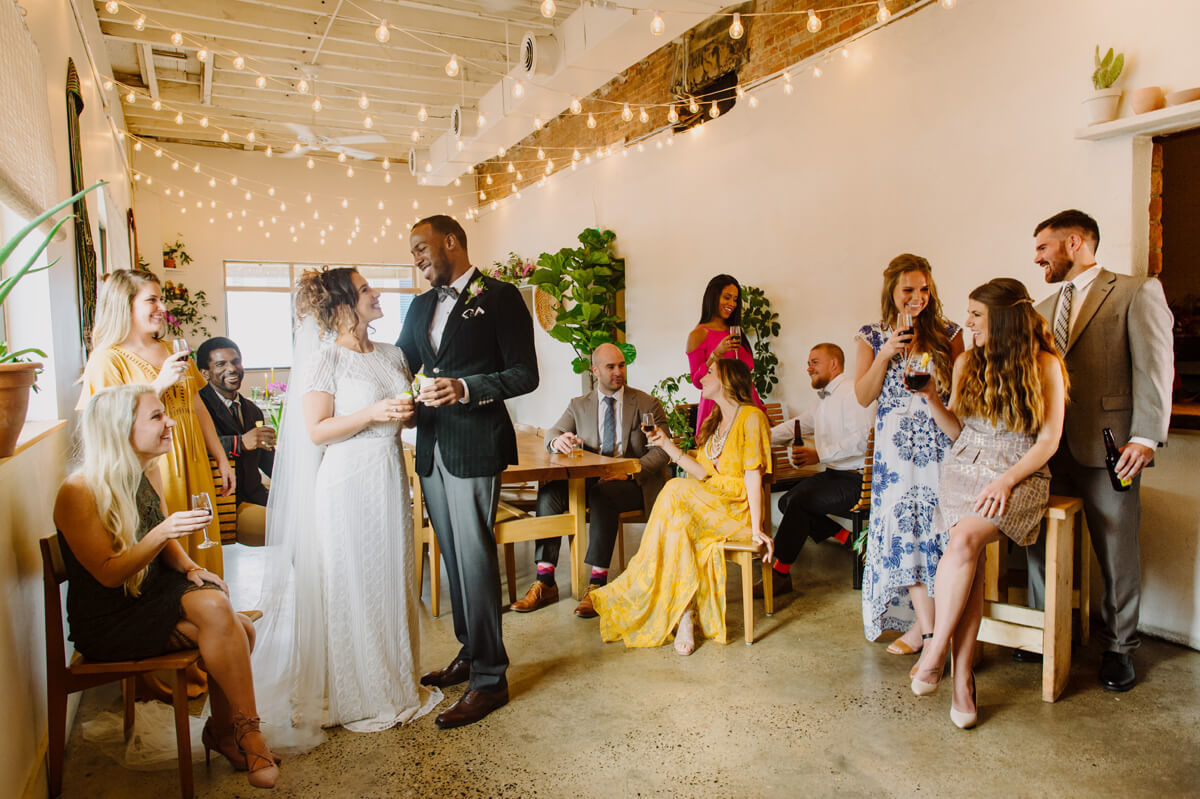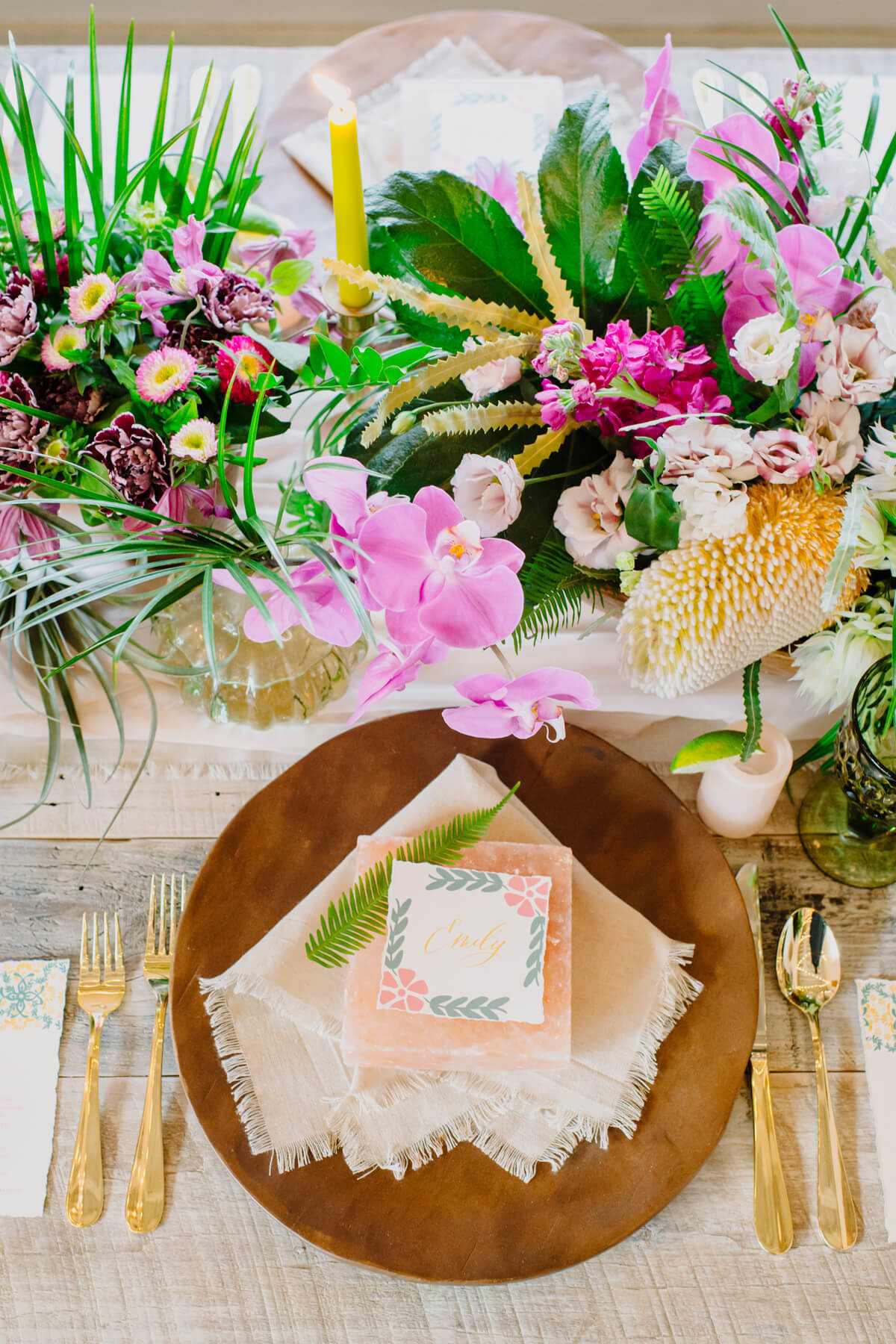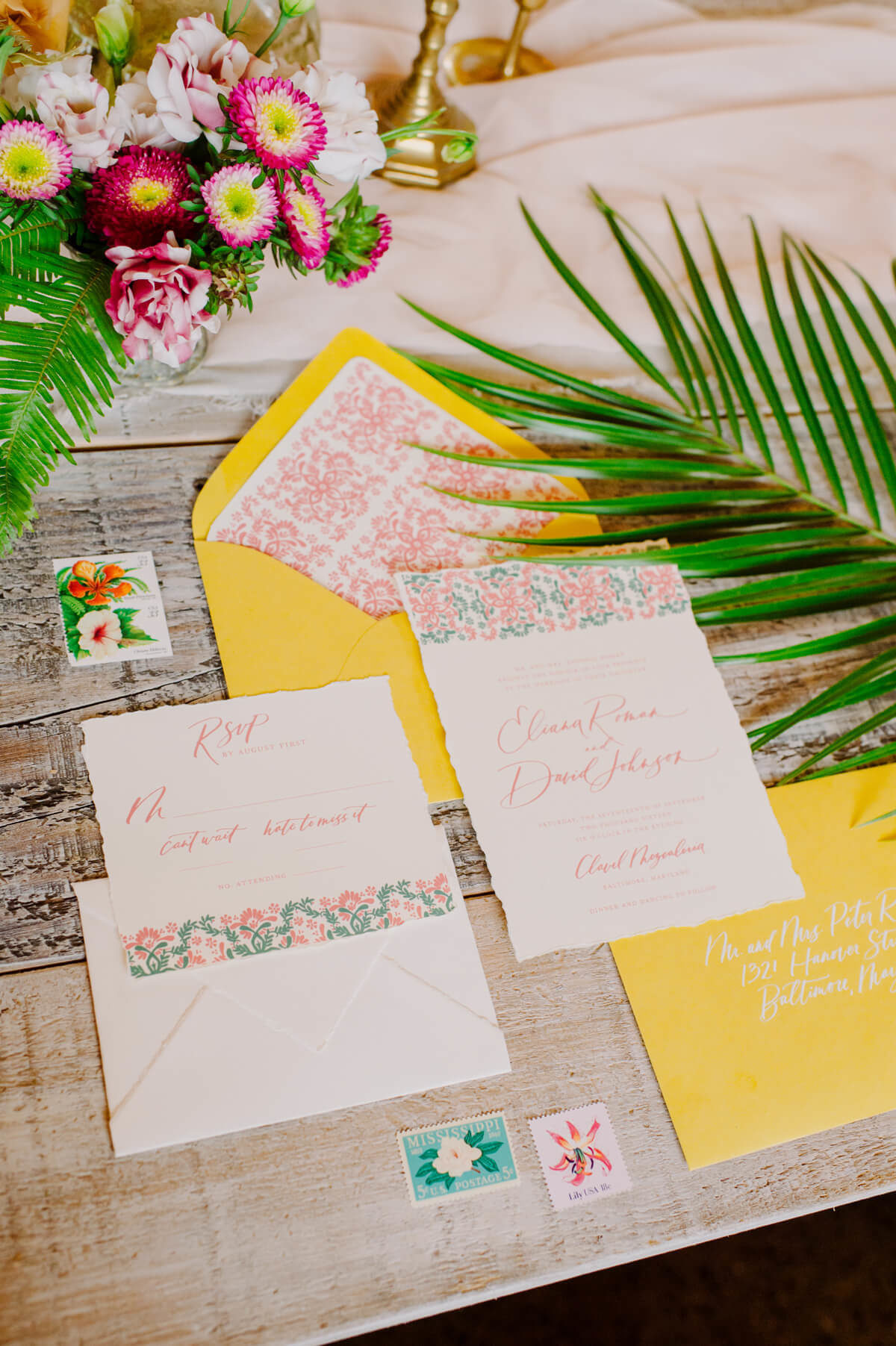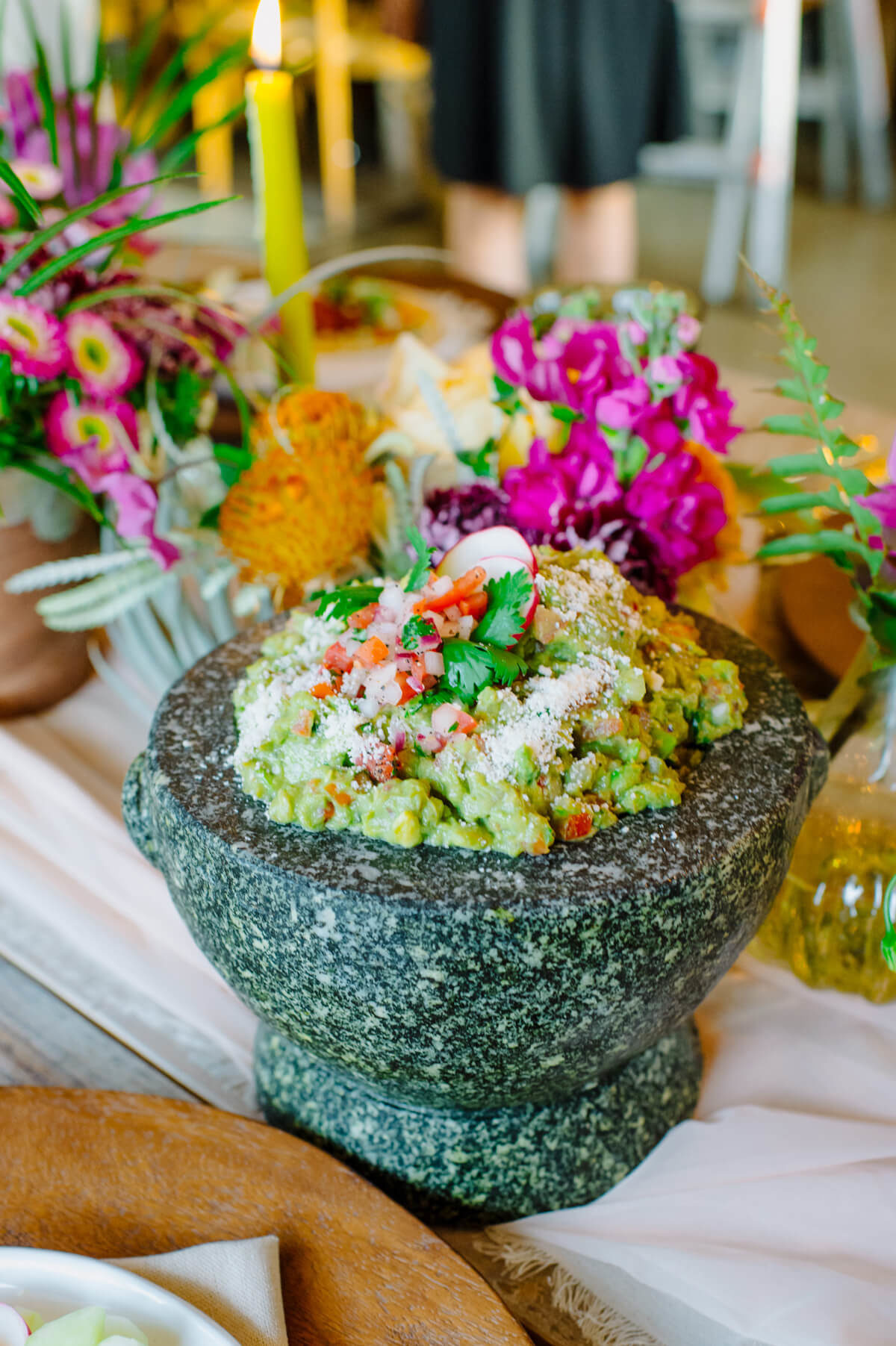 On The Menu
I remember how surprised my parents were when we told them where we wanted to host our wedding reception. (Our ceremony was at a dance studio—but that's a different story.) Living in Washington, D.C., at the time, we had fallen in love with a quirky restaurant called Stardust in Old Town Alexandria, Virginia, that had never hosted a wedding buyout before. But a restaurant just felt very us. My (now) husband and I agreed that food should play an important role on our wedding day. We loved the intimacy of the space and had no assigned tables or seats. After working with the chef and the gracious owner, we served our favorite foods all night, including mini-Cuban sandwiches (a nod to my husband's childhood in Miami) and sushi. (Hey, in 2004 no one was doing sushi at weddings.) We didn't have to worry about décor—the place was screaming with personality (along with tables, chairs, and a bar). We used the tile floor near the bar as the dance space and tucked our band into the corner by the front window. And we returned year after year for our anniversary until they permanently closed their doors.
Back then a restaurant wedding felt exotic. And even today it's certainly not as popular as a more traditional wedding venue or ballroom. But that's what makes it memorable. The days of the checklist wedding are gone. Instead, couples are now throwing weddings that exude personality and feel like them instead of everyone else.
Many restaurants will consider hosting a wedding, especially if the couple has had a history with the eatery. You never know until you ask. Some have separate rooms, while others require reserving the entire space. Some of our favorites include: Alma Cocina, La Cuchara, Bar Vasquez, Cunningham's, Woodberry Kitchen, Hersh's, Tabrizi's, Ananda, Cosima, and Wit & Wisdom.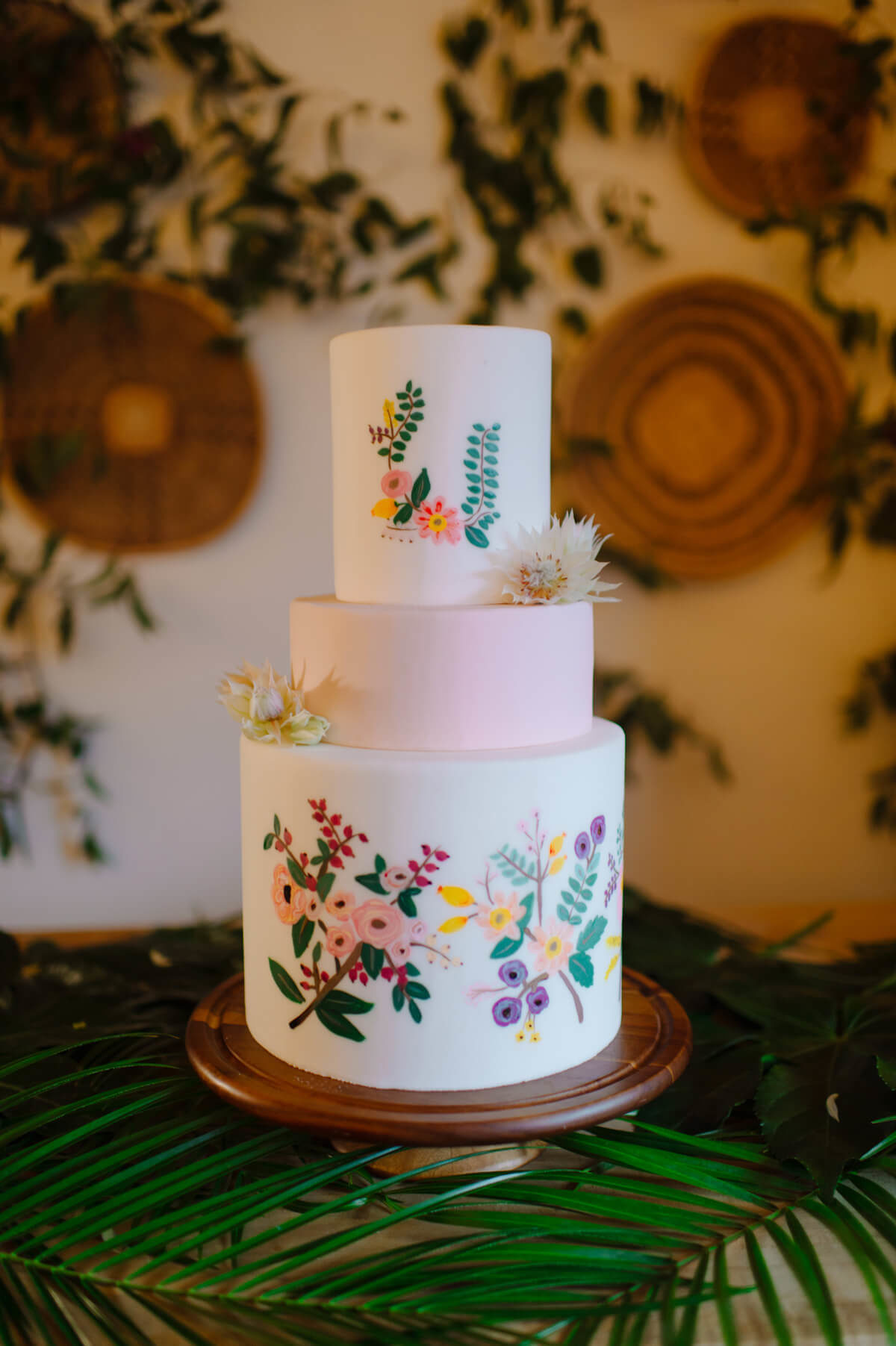 ---
A Romantic Chic Affair
Styling and Production Kruse and Vieira Events
Photographs Caitlin Joyce
Location, Food, & Cocktails The Blackwall Hitch
Beauty: Amie Decker Beauty. Flowers: Kruse and Vieira Events. Rentals: White Glove Rentals. Wedding dress & bridesmaid gowns: Wren Bridal. Calligraphy & Stationery: Poppy and Scooter. Cake: Cakes By Rachael. Leather printing: Paper Birch Designs. Models: Sarah Kazemburg (bride), Megan Sullivan & Beth Ann Fusco (bridesmaids).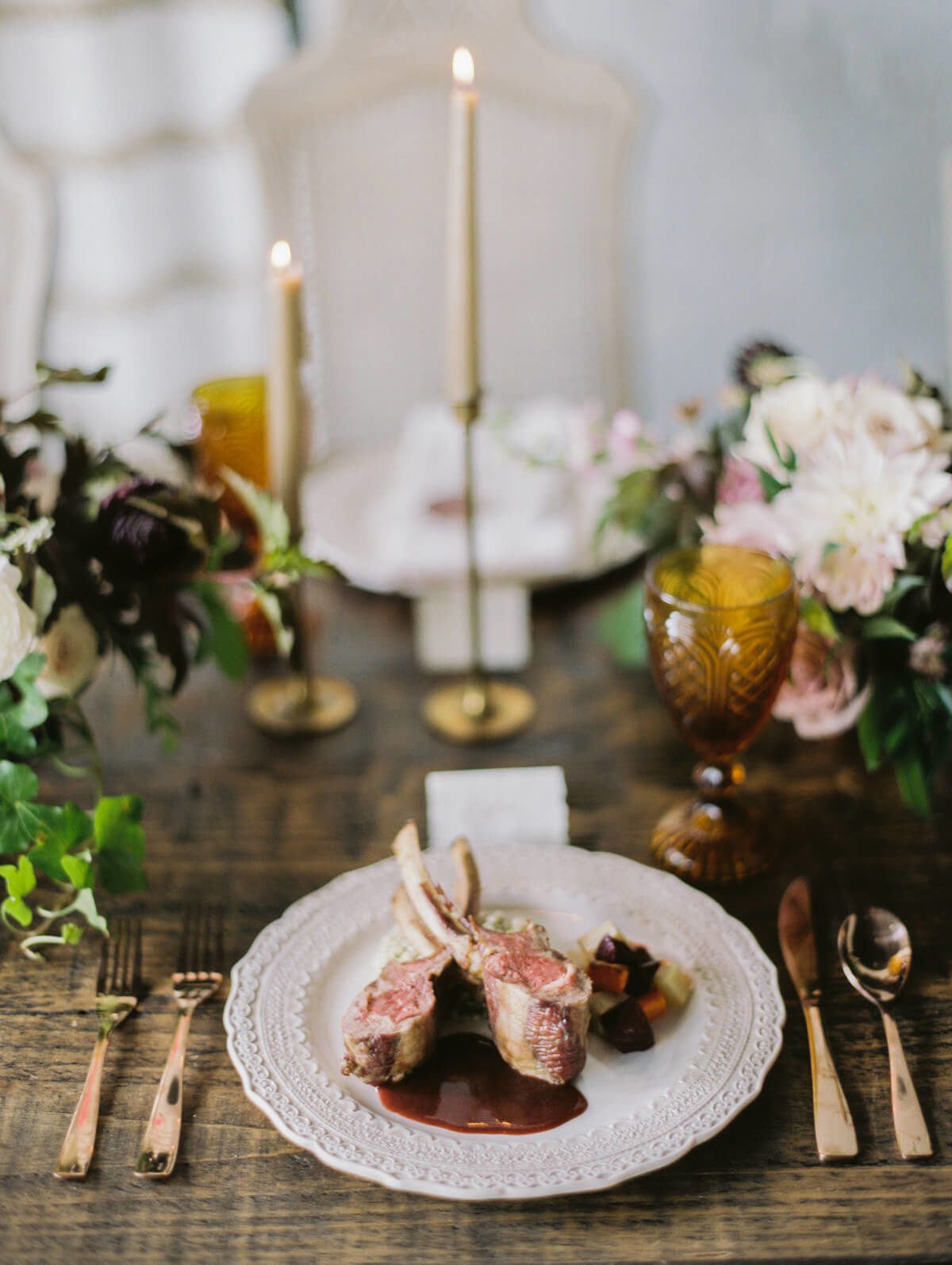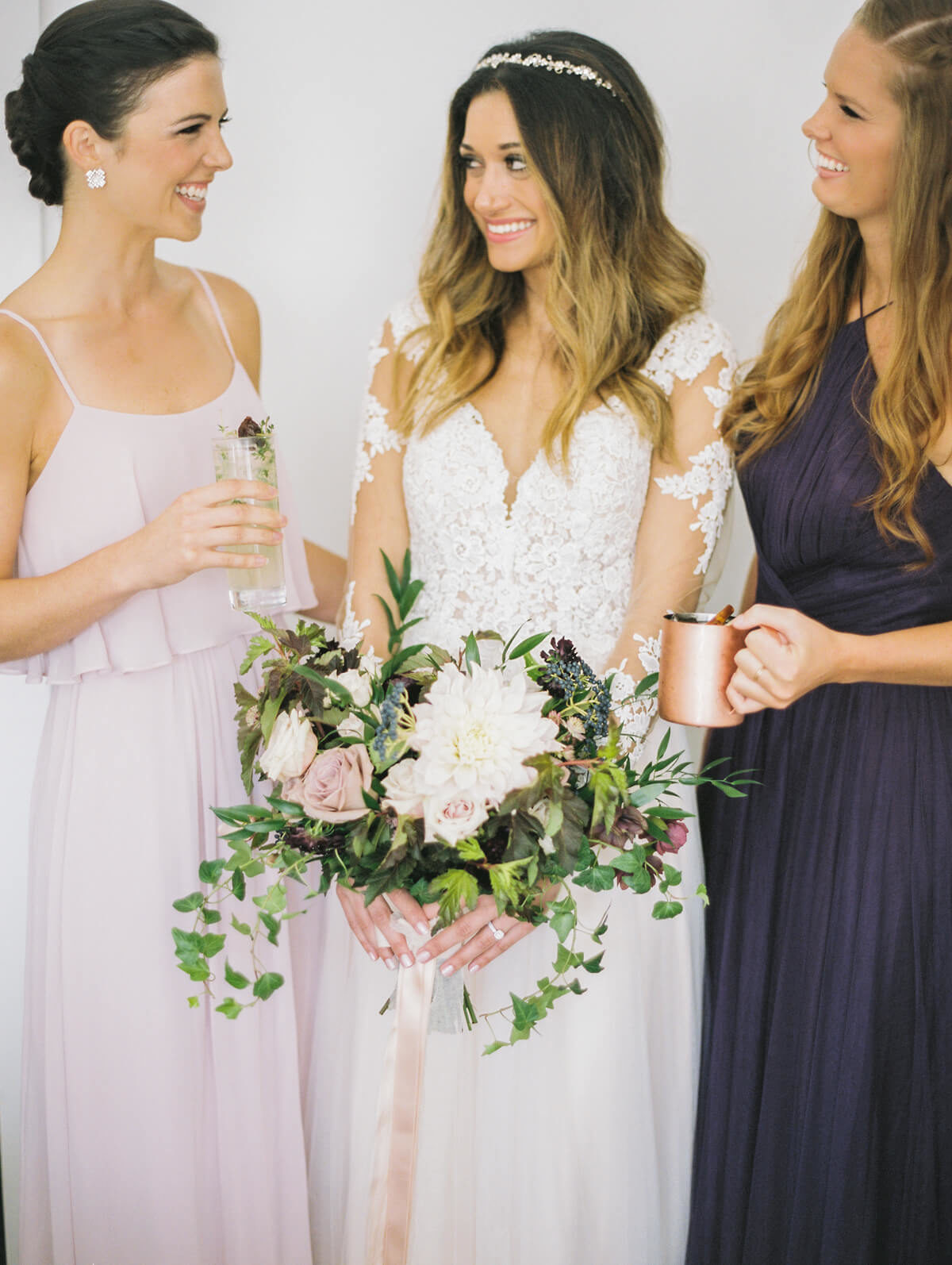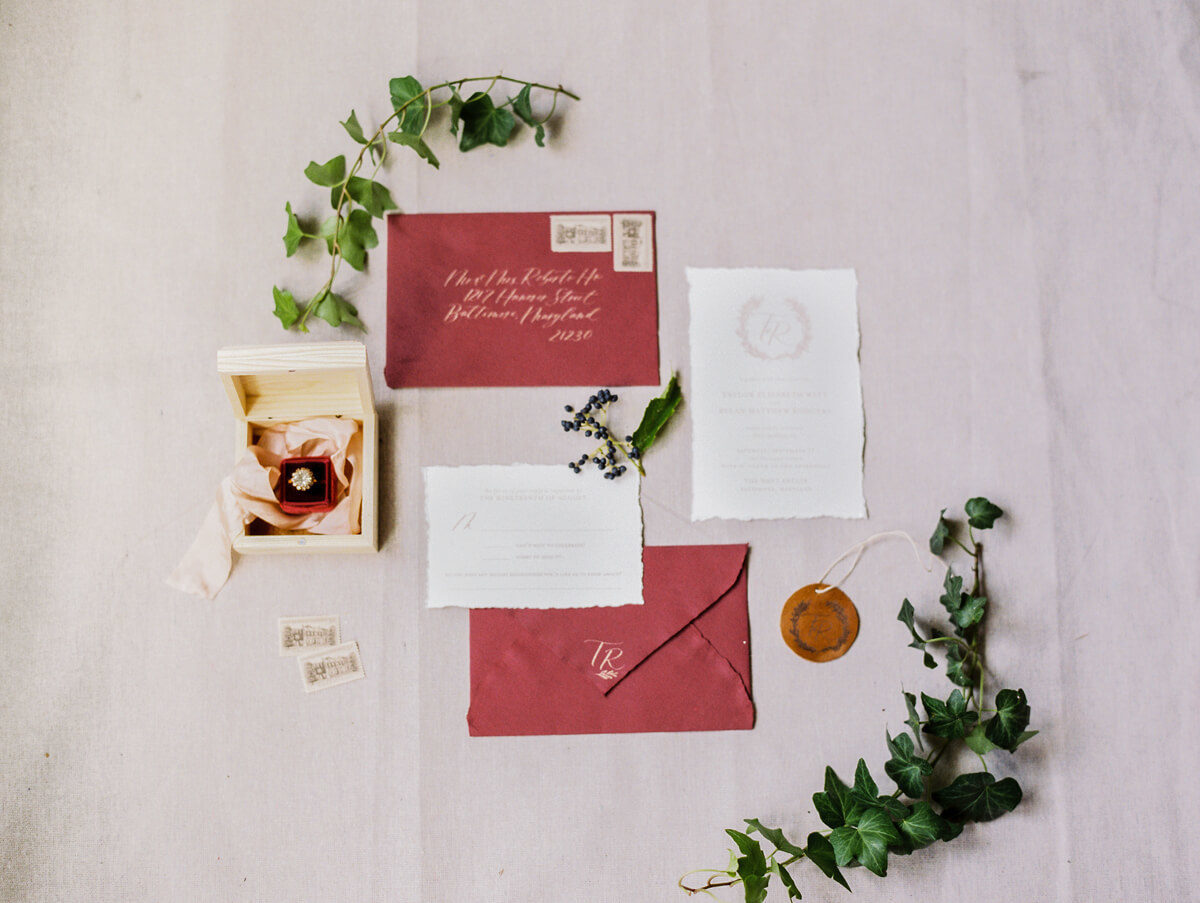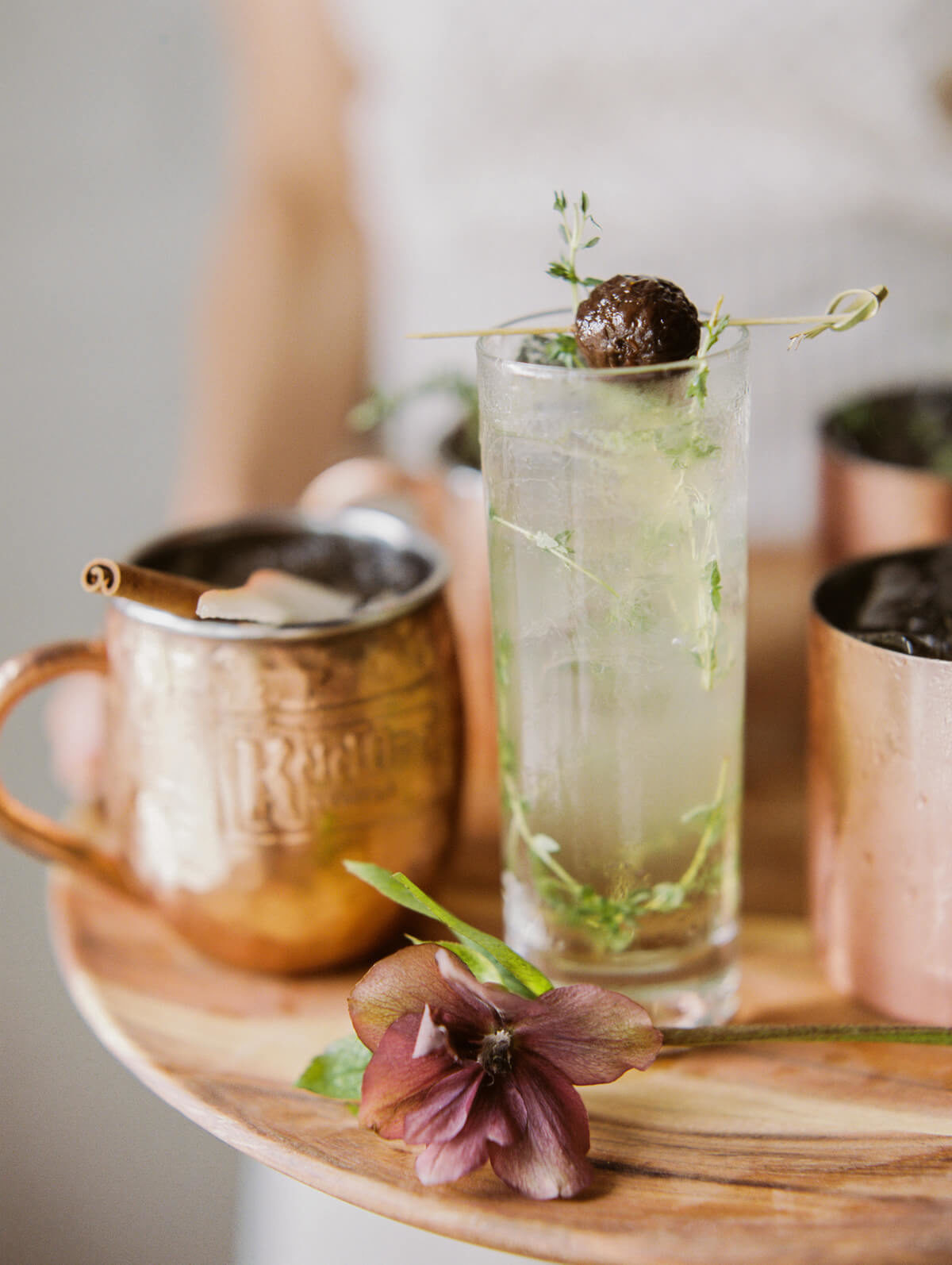 ---
---