44 Reasons We Love Baltimore Weddings
Here's a small taste of why we love Baltimore for all our nuptial needs.
Janelle Erlichman Diamond | Illustrations by Stephanie Baxter - 2016
Let's face it, Baltimore is our first love.
It's a city that welcomes every personality, every budget, and every idea. True to its nickname, it's a charming city brimming with talented vendors, captivating reception sites, and an anything-goes attitude. Here is just a small taste (we know we haven't hit on everything) of why we love Baltimore for all our nuptial needs.

1. The Diversity of Places to Get Married

We are hard pressed to find a city with cooler, more diverse venues in which to wed. The kind of places that stop your guests in their tracks. In no particular order: Corradetti Glassblowing Studio, Ladew Topiary Gardens, Irvine Nature Center, Church & Company, Patapsco Female Institute, Mt. Washington Mill Dye House, Maryland Science Center, National Aquarium, Bromo Seltzer Arts Tower, pictured, The George Peabody Library, 2640 Space, The Mansion House at The Maryland Zoo in Baltimore, Oriole Park at Camden Yards, The Elm, Geppi's Entertainment Musuem, Hippodrome Theatre at the France-Merrick Performing Arts Center, Maryland Institute College of Art, Westminster Hall, Camp Puh'tok, The Star-Spangled Banner Flag House, and The Castle at Maryvale. Photograph by Sarah Culver
---
2. GARNISH BOUTIQUE
Maybe it's the newly expanded boutique (gorgeously designed by The House Downtown). Maybe it's the unbelievable collection of gowns including Amsale, Hayley Paige, and Anna Campbell. Or maybe it's the calm and loving way owner Mia Antalics treats all of her customers. Most likely, it's the combination of all three that makes this the spot to buy a dress in Baltimore. Photograph by Leah Hewitt
---
3. The QG
Our go-to place for the big three in groom grooming.
Haircut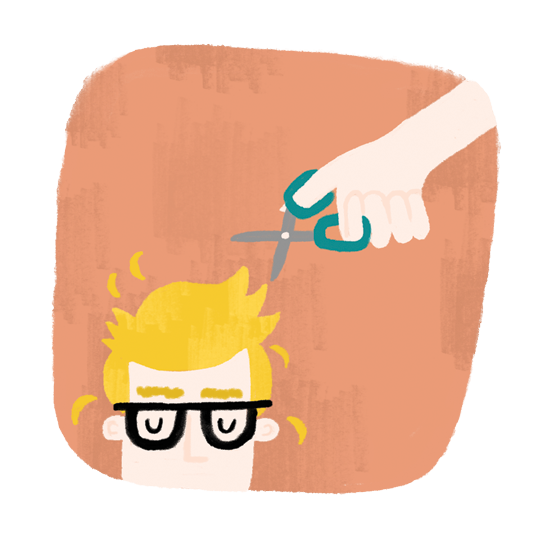 Straight-Razor Shave
HandShake Maintenance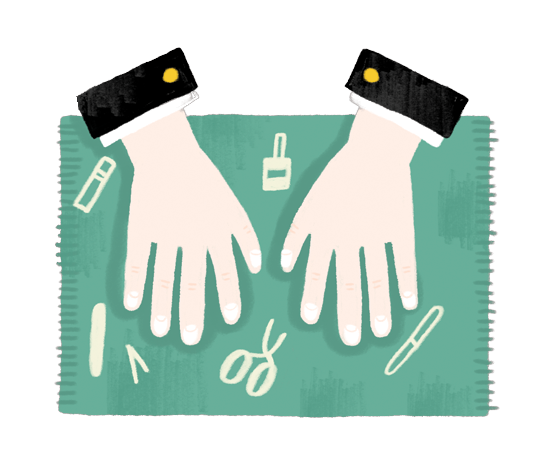 ---
4. Though Most Aspects of a Wedding Aren't Cheap, Baltimore is.

And we mean that in the best way possible. Having guests come in from out of town isn't as stressful when hotels, restaurants, a night at the ballpark, or cocktails don't break the bank.
---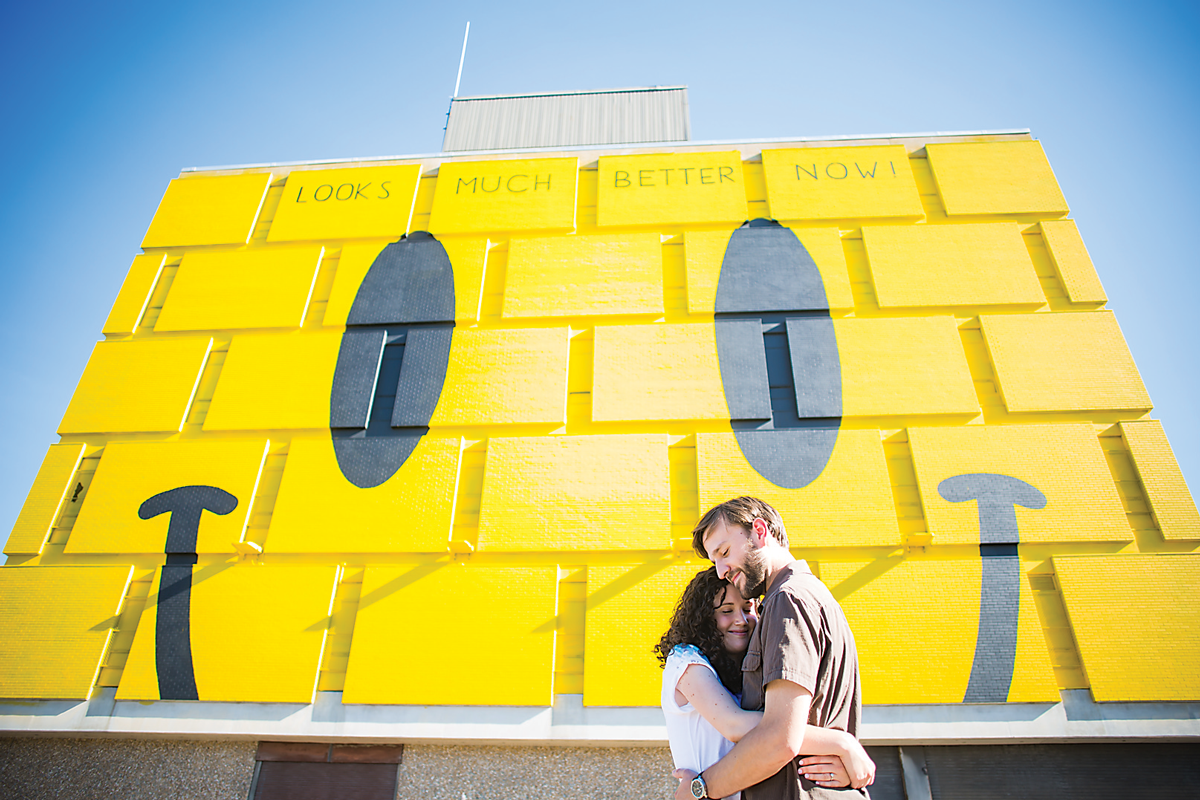 5. Engagement Photo Spots

We have some of the best spots to show off new bling. There are so many gorgeous places for photo ops. (Just stroll downtown Annapolis or wander the cobblestoned streets of Fells Point.) Here are some of our favorites: Federal Hill Park (especially that golden hour when the city looks all shimmery), Sherwood Gardens (when the tulips are in bloom), Cylburn Arboretum, Graffiti Alley, Creative Alliance's BUS stop, Kilgore Falls, dog-friendly Lake Roland in Ruxton and Quiet Waters Park in Annapolis, the many unique murals throughout the city, pictured, the Maryland State Fair, on a boat. Or spend a day in your favorite neighborhood like Patterson Park, Hampden, or Mt. Vernon with a stop at The Bun Shop. Photograph by Photography by Brea
---
6. Jill Andrews Gowns
The entire experience is just incredible. Her workshop! Her passion! How she shares photos of brides in their gowns like a proud mom. After spending more than a decade making costumes for Center Stage, Jill now creates one-of-a-kind gowns at her custom atelier, right here in Hampden. The castle-like building is filled with sketches, stunning fabrics, giddy brides, and a dressmaker with the best smile. Photograph by Muriel Silva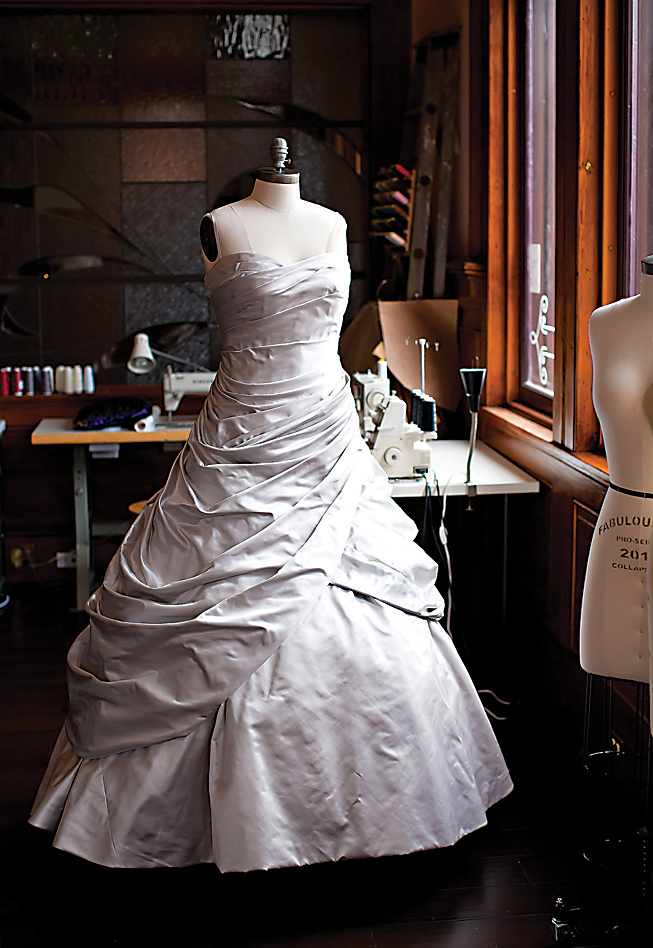 ---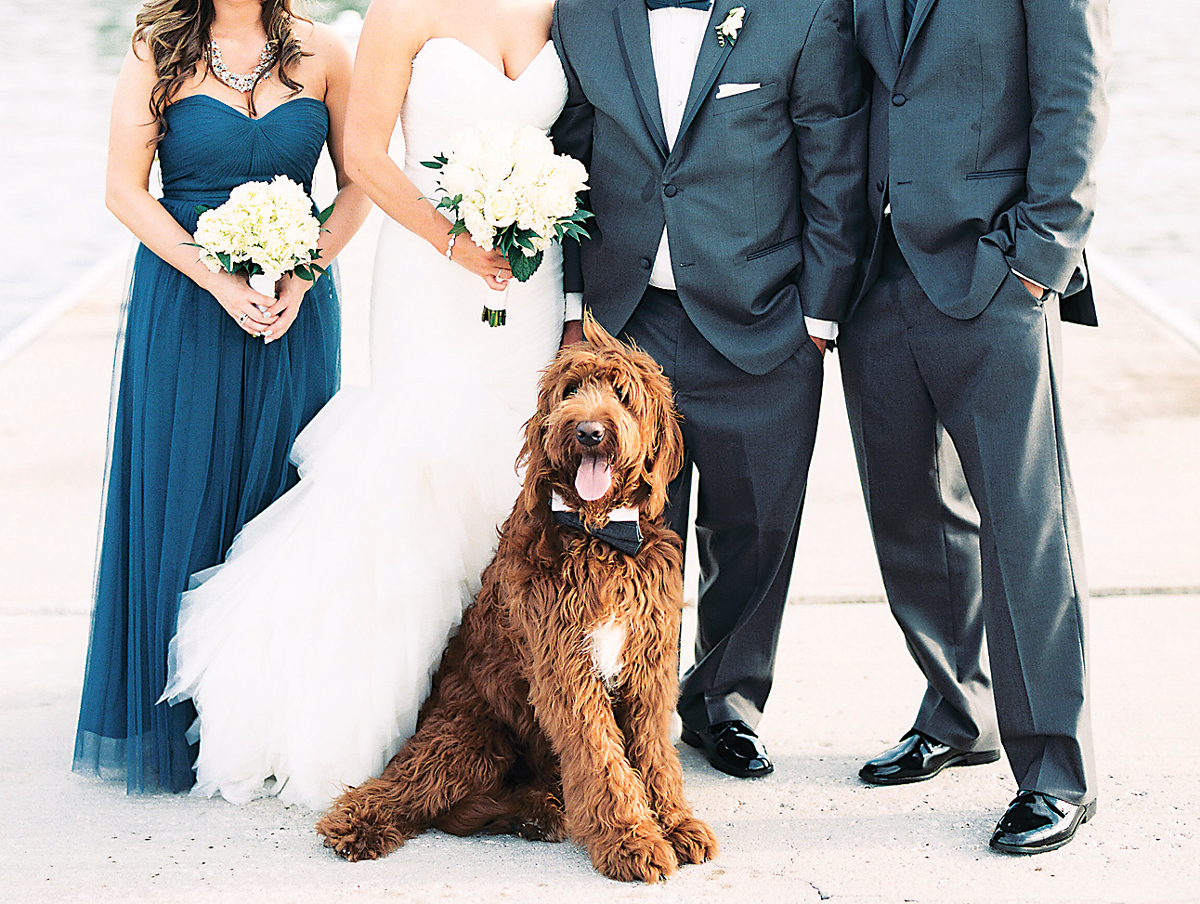 7. We are a city of dog devotees.
They are everywhere, including weddings. Photograph by Krista A. Jones
---
8. Baltimore in a Box

These boxes are so simple and so brilliant because you don't have to do any of the work. The perfect welcome "bag" for your guests, they can be filled with all the best Baltimore has to offer: Old Bay, Utz chips, Bergers Cookies, Mouth Party Caramels, crab mallets, even a winking Boh sleep mask. Photograph by Jennifer Hughes
---
9. Luda's Tailoring

You buy a dress. You need a seamstress. You Google "Luda" and "Pikesville."
---
10. We ♥ Nautical
If you have anchors in your eyes instead of stars; constantly crave crab cakes or anything sprinkled with Old Bay; love seersucker, buoys, and Bay Breezes; favor navy and white (stripes, of course); and prefer to travel by boat: Welcome to the perfect place to get married. Photograph by Ashley Michelle Photography
---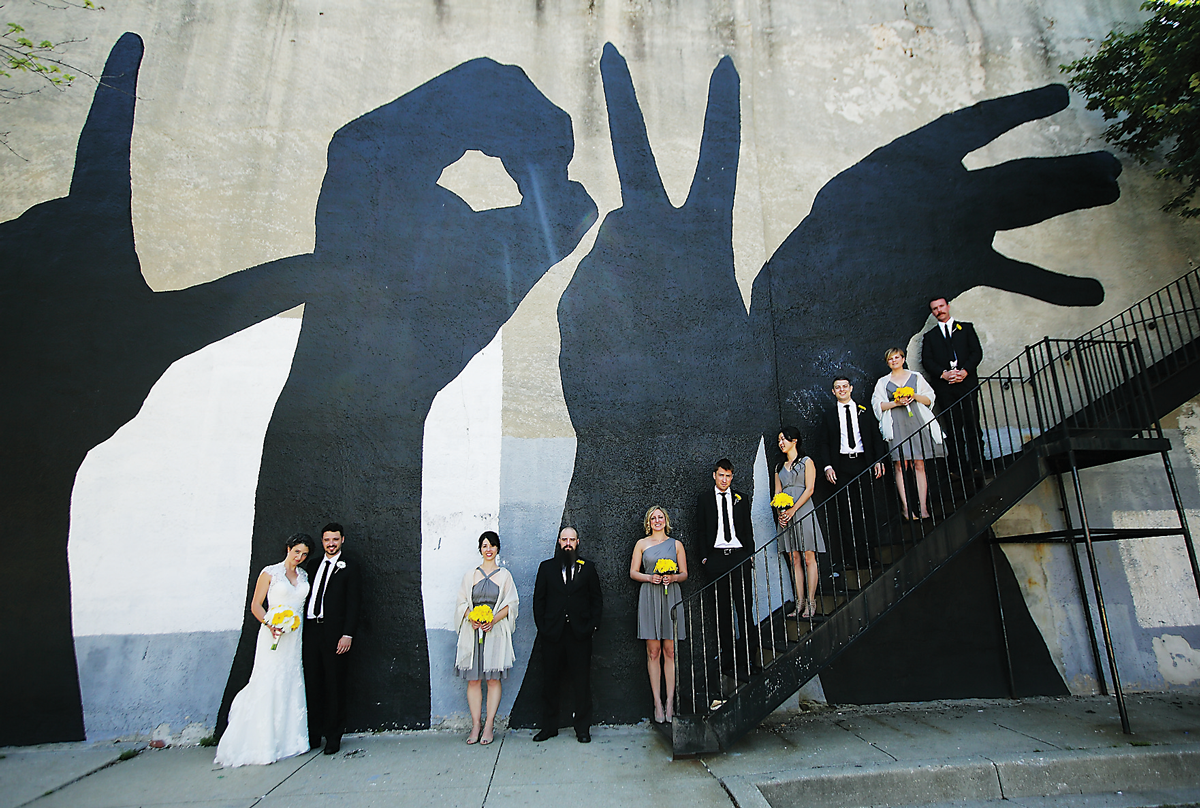 11. LOVE Murals

We are smitten with artist Michael Owen's Baltimore Love Project. We love what they represent. We love that they are all over our city. We love all the wedding and engagement photos snapped in front of them. Photograph by Elisha Coleman/Love Life Images
---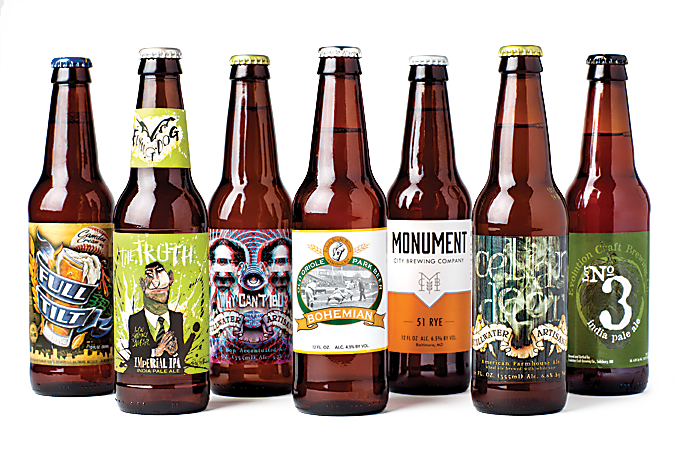 12. Local Brews

From left to right: Full Tilt Brewing Company Camden Cream #5, Flying Dog The Truth Imperial IPA, Stillwater Artisanal Why Can't IBU?, Peabody Heights Brewery Old Oriole Park Bohemian,
Monument City Brewing Company 51 Rye IPA, Stillwater Artisanal Cellar Door American Farmhouse Ale, and Evolution Craft Brewing Company Lot No. 3 IPA. Photograph by Jennifer Hughes
---
13. Smaltimore

Any Baltimore wedding we attend (despite how well we know the couple), we always know other guests. Your co-worker's best friend happens to be your dog walker. The sister of the groom was your neighbor in Canton. The wedding photographer was your high-school classmate.
---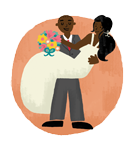 14. Your Wedding Night

Hey, it's going to be the first place you wake up as husband and wife, so it has to be good. Sure, you have a block of rooms set up for your guests, but here are our five extra special picks: Four Seasons Hotel Baltimore (a super swanky hotel complete with the best rooftop pool, views of the city, and top-notch staff); the exclusive The Ivy Hotel (a luxurious boutique hotel with only 18 guest quarters, each with its own character and charm, and 400-thread-count sheets); Hotel Monaco Baltimore: A Kimpton Hotel (a stylish and fun boutique hotel situated inside the historic B&O Railroad Headquarters); Lord Baltimore Hotel (this newly renovated hotel is housed in a stunning French Renaissance building and is elegant and handsome); Recreation Pier hotel (okay, okay, so as we write this, the "Under Armour hotel" hasn't actually opened yet, but we can pretty much guarantee that this 100-year-old pier converted into a 128-room hotel is going to be fantastic.)
---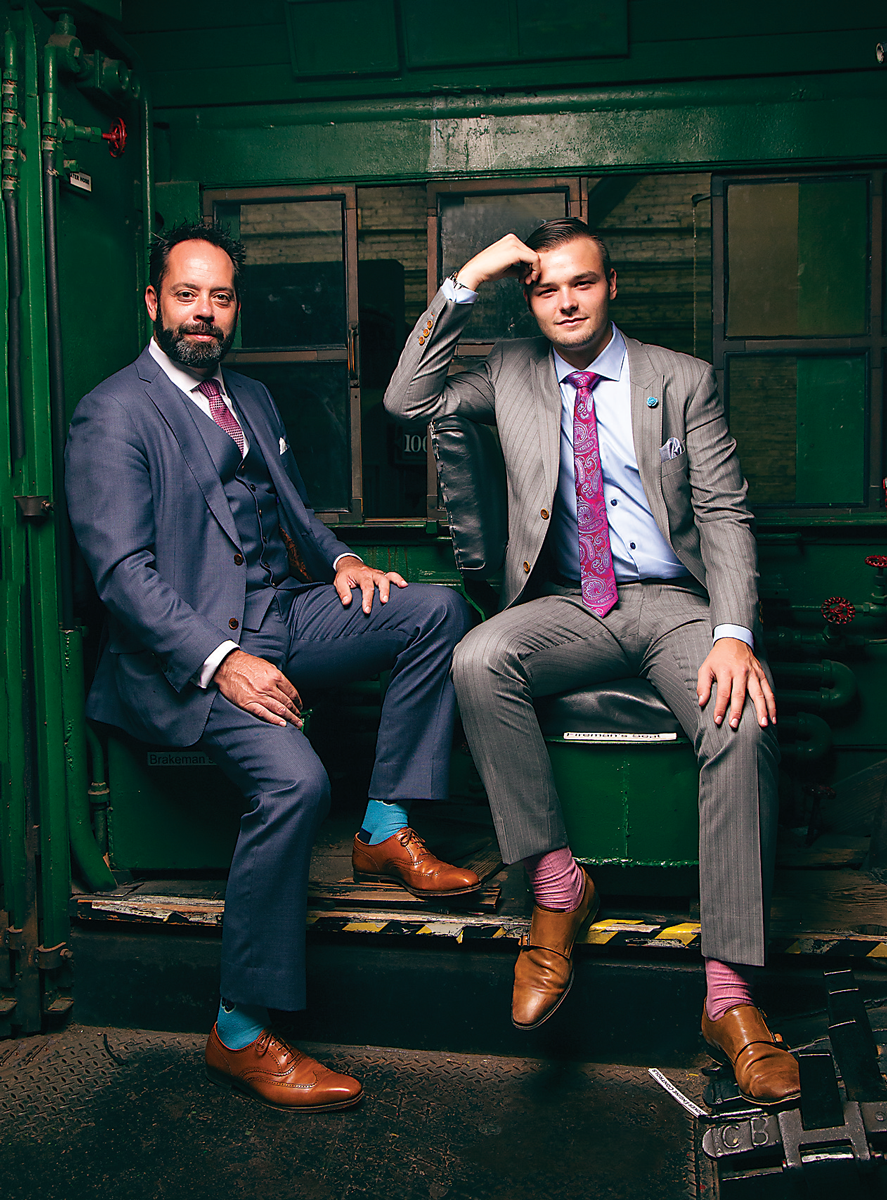 15. Christopher Schafer Clothier

We love that there is a place in Baltimore that makes groom's wear a top priority. The dapper duo of father and son Christopher and Seth Schafer create smart custom suits, shirts, tuxes, and ties. And unlike, say, a wedding dress, they can be worn again. Photograph by Sean Scheidt
---
16. Vintage Rentals
XOXO Vintage
We love Amy Dunkel's well-edited selection of repurposed vintage pieces, from sofas and tables for lounge areas to specialty lighting and unique details like Brownie cameras, typewriters, and Utz golden tins to help set the stage.
White Glove Rentals
This is your one-stop shop for vintage (and antique) furniture including tabletop items, large and small details, and unique architectural pieces. White Glove is known for its quality items, impeccable customer service, attention to detail, and polished delivery.
---
17. Indian Weddings

Not only does the Baltimore Marriott Waterfront hotel have its own tandoor oven, but Banquet Chef Santhosh Arangamparambil hand-grinds his own spices in a kitchen that can make any authentic South Asian dish. The hotel is also well-versed in specific Indian customs and can easily house various ceremonies including the Sangeet, Baraat, and Garba. Photograph by Regetti's Photography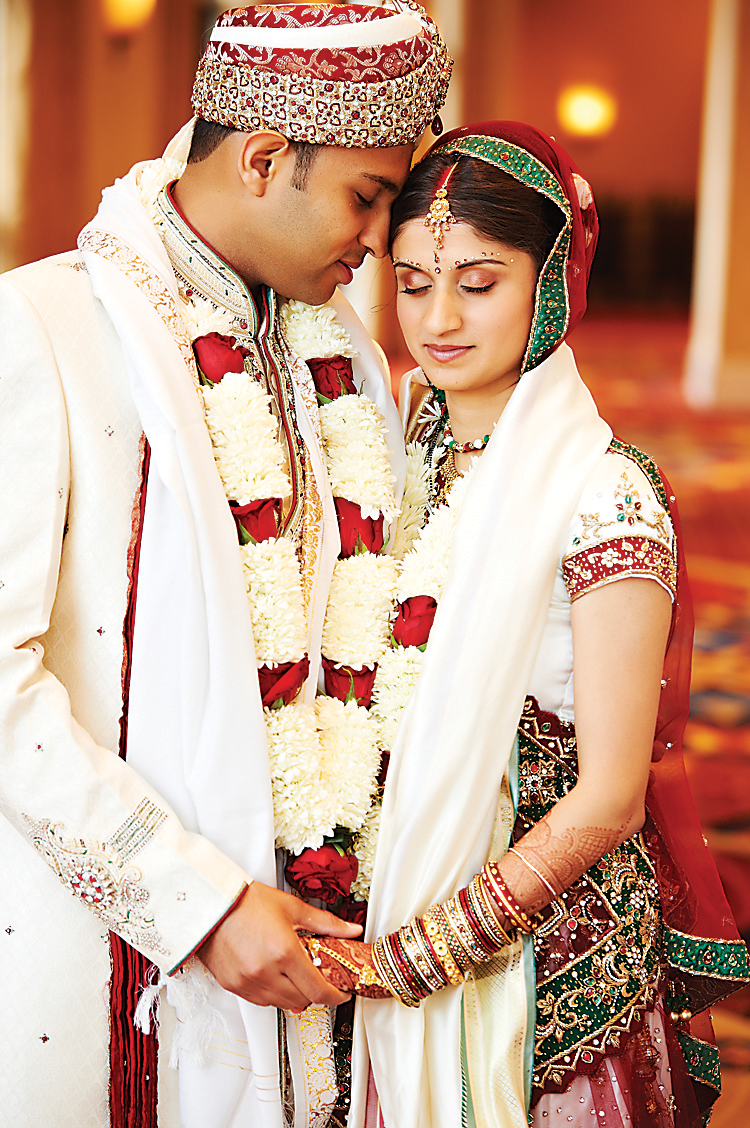 ---
18. We've Got A Little Bit of Everything
Countryside
Within a few miles of leaving Baltimore, you find yourself surrounded by horse farms, rolling hills, and fields of sunflowers. We're partial to venues like Star Bright Farm and Richardson Farms. There's less traffic, a sky lit up by stars, and the feeling your guests are a million miles away from the city.
City
Our metropolis makes for an exciting backdrop for a couple and their guests. There is no shortage of things to do, places to stay, and items to eat. Plus, between the Charm City Circulator and Baltimore Water Taxi, they don't even need a rental car. (We'd be very happy weekending here for a wedding. Just sayin'.)
Mountains
They might not be what you'd see out west, but Maryland's got sweet little mountains with great venues tucked into them like ThorpeWood in the Catoctins and Strong Mansion in the Sugarloafs. We love places that let nature do all of the decorating.
Vineyards
When wedding planning gets to be too much, we like to point couples in the direction of a lovely vineyard near our city. It's amazing what a picnic lunch, no discussions about seating charts, and a bottle of red from Black Ankle Vineyard or Linganore Winecellars in Mt. Airy or Boordy Vineyards in Hydes can do to quell wedding worries.
The Bay
It still amazes us that, in a few short hours, we can be downy ocean, hon. Between the Chesapeake Bay Bridge and Ocean City there are so many options: historic homes, beachfront hotels, and sailboats. A bride with sand between her toes is a happy bride.
---
19. All the Letterpress
We pretty much rock when it comes to letterpress, the oldest form of printing, in which a surface with raised letters is inked and pressed against the surface of, say, your wedding invitation. It's an entirely hands-on, time-consuming project that takes invitations to the next level. If you want letterpress, get thee to: Gilah Press + Design, Baltimore Print Studios, Moxie Press & Co., Bowerbox Press, or Typecast Press.
---
20. LGBT Weddings

Here, we just call them weddings, because everyone is welcome and loved.
---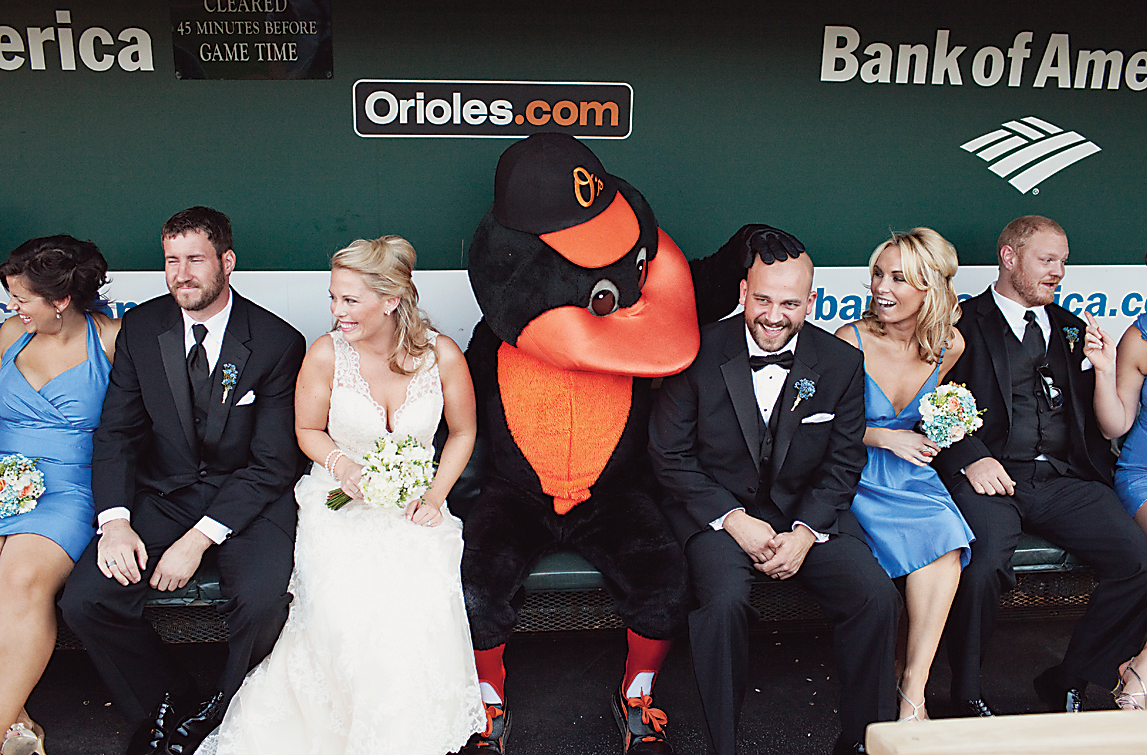 21. The Oriole Bird & Poe

These two have been known to make a few surprise appearances at rehearsal dinners and weddings, no matter how the teams are playing. Photograph by Sarah Culver
---
22. Maryland Flag

It's a pretty cool flag. A mash-up of the coat of arms from the Calvert line (black and yellow) and the Crossland line (red and white), it makes a dynamic statement, and we love seeing it incorporated into weddings: on socks, koozies, sunglasses, cakes, cufflinks, bow ties, neckties, and boutonnières. Photograph by TPoz Photography
---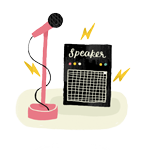 23. Good Music Options

So, you've got your really great traditional wedding bands like the Doug Segree Band and Burnt Sienna. But it's also really easy to take advantage of the great local music scene and choose non-traditional groups like Caleb Stine, Bosley, or Cris Jacobs. Same with DJ's—Rob Macy from Save Your Soul does weddings.
---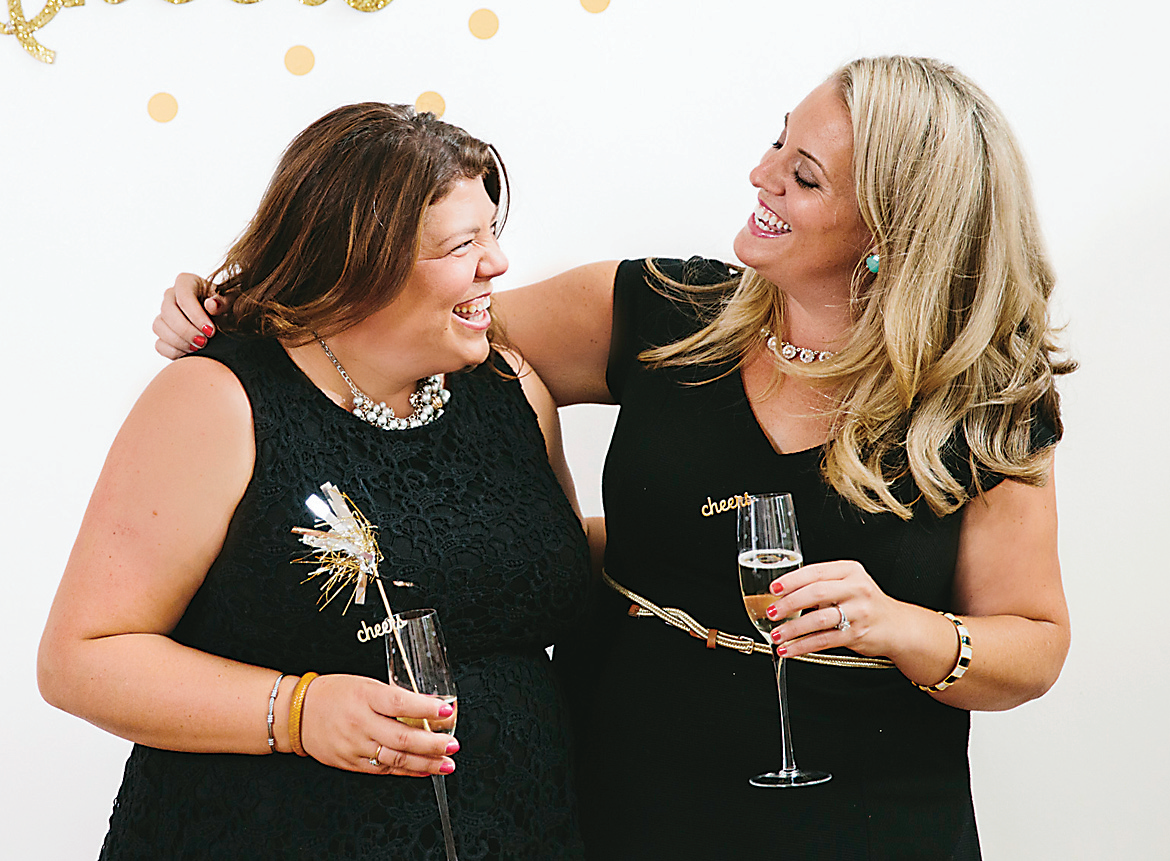 24. We Have (the Best) Wedding Planners

We're kind of embarrassed at how flush we are with wedding planners. We recommend: Lemon and Lime Event Design, pictured, Kruse and Vieira Events, Plan It Perfect, Stephanie Bradshaw, Ivori Nicole Events, Pop the Cork Designs, Elle Ellinghaus Designs, Eventi by Diana Venditto, Union3 Event Productions, Lauren Niles Events, Kari Rider Events, Boutique Events, Elizabeth Bailey Weddings, and Mint Julep Event Studio. Let the planning begin! Photograph by ReadyLuck
---
25. Smith Island Cake

This cake has been around since the 1600s and was named the official dessert of our great state in 2008. We haven't been able to stop eating it since. Namesake Smith Island Baking Co., pictured—on Smith Island, where else—does a stellar job, as does SugarBakers Cakes with its nine-layer rendition made of moist yellow cake filled with fudge and peanut butter cups, covered in a creamy fudge icing. Photograph by Jennifer Hughes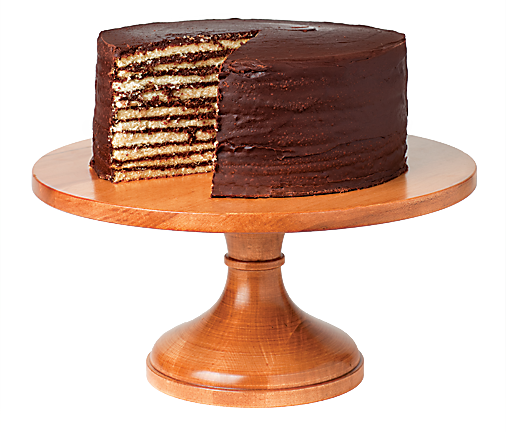 ---
26. Locally Grown

There are few places across the country where locally grown flowers from dahlias to daisies are available. People like florist Ellen Frost of the aptly named Local Color Flowers source from homegrown farms including Wollam Gardens, Talmar, Butterbee Farm, Berean Hill Farm, and even some right here in the city like The Hillen Homestead and Whitelock Community Farm. Photograph by Dani Leigh
---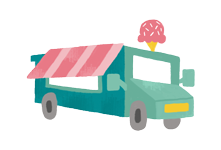 27. Food Truck Nation

One of the things that makes us want to get married all over again: the rise of the food truck. We are seeing them roll up at rehearsal dinners (Miss Twist Ice Cream and Kooper's Chowhound), as the main fare at receptions (The Food Truck 450 and Blacksauce Kitchen), and as post-wedding treats (Haute Dog Carte and Taharka Brothers). For a reception site that can handle the foot (and road) traffic, it's such a fun and unexpected way to feed your guests.
---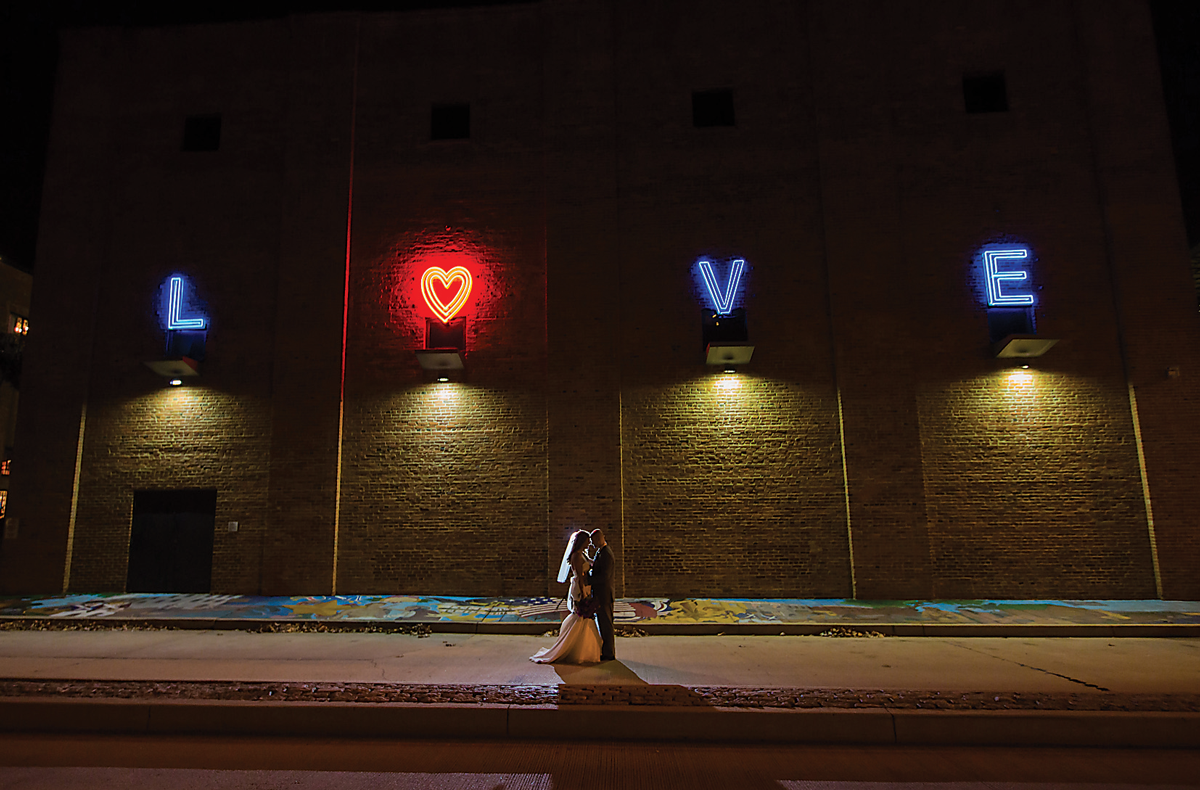 28. The American Visionary Art Museum LOVE Sign

You can never have enough love, and this neon sign, best shot at night, provides a vibrant backdrop for many a Baltimore wedding photo. Photograph by Photography by Brea
---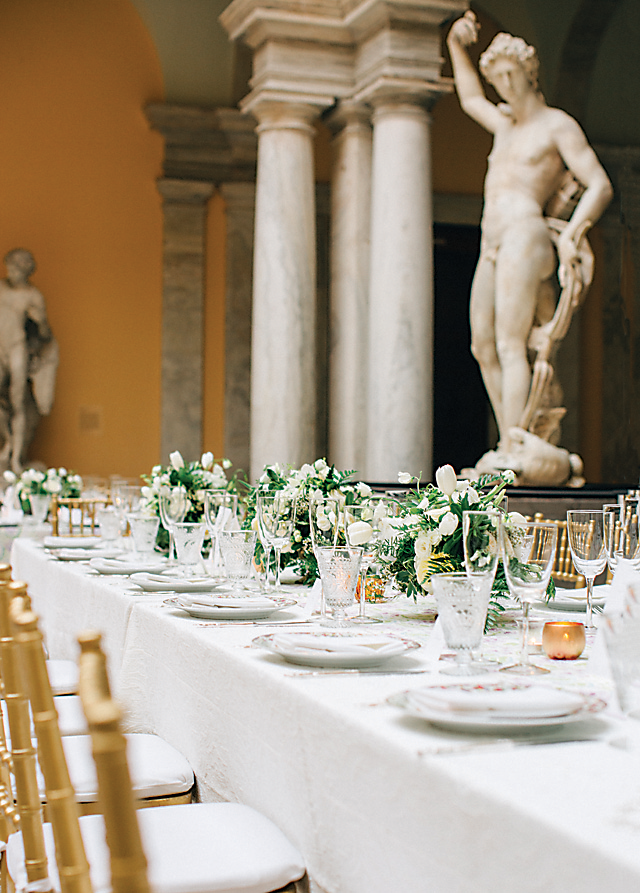 29. Museum Madness

Getting married at a museum is easy. Picking one is hard: American Visionary Art Museum, Baltimore Museum of Industry, B&O Railroad Museum, The Walters Art Museum, pictured, Frederick Douglass-Isaac Myers Maritime Park, The Baltimore Museum of Art, Evergreen Museum & Library, The Edgar Allan Poe House & Museum, and Reginald F. Lewis Museum. Photograph by Blest Photoraphy
---
30. Wedding Cake Bakers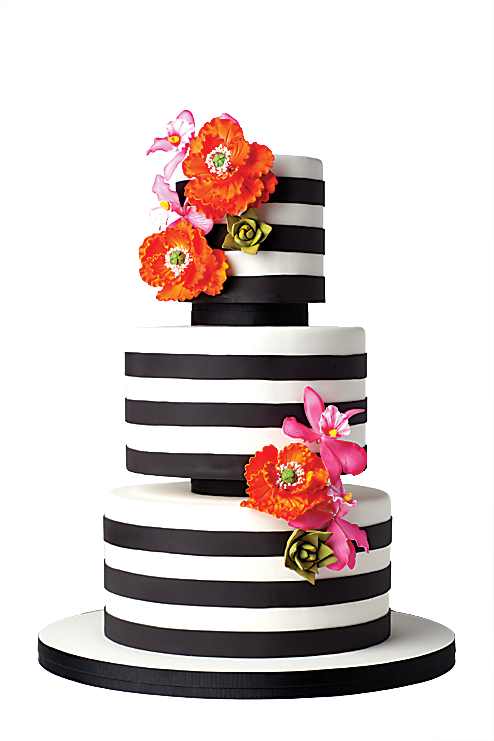 La Cakerie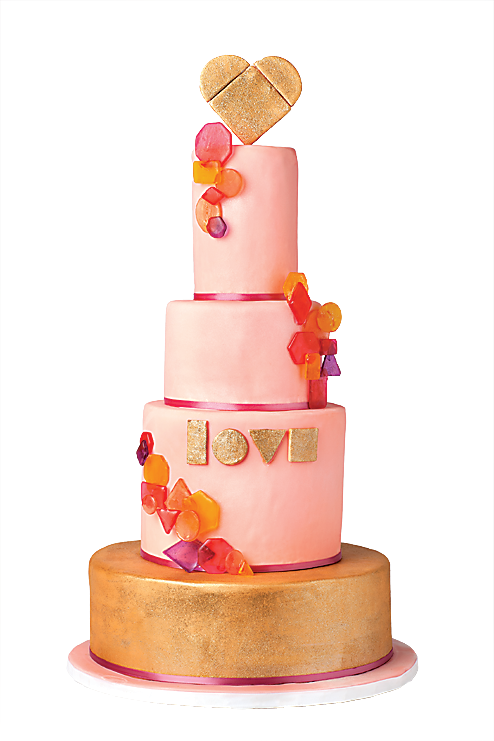 Baltimore Cakery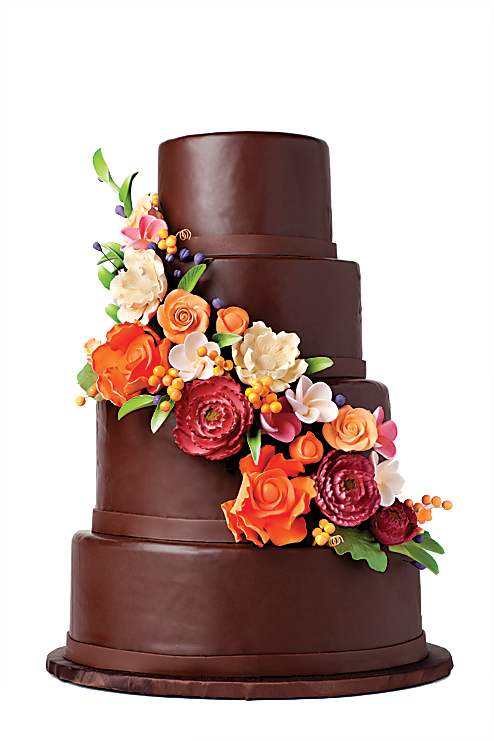 SugarBakers Cakes
Charm City Cakes
Sweethearts Patisserie
---
31. Water Water Everywhere

We've got great water venues. Here are some of our favorites: Chesapeake Bay Maritime Museum, Pier 5 Hotel, Great Oak Manor, Celebrations at the Bay, Inn at Perry Cabin by Belmond, Chesapeake Bay Beach Club, Conrad's Ruth Villa, pictured, Kirkland Manor, Swan Harbor Farm, Historic London Town and Gardens, Herrington on the Bay, Tidewater Inn, and Historic Kent Manor Inn. Photograph by Anna Reynal
---
32. Sunflower Fields Forever

You have to catch them at the exact right moment (usually end of August until mid-September, though sometimes earlier and sometimes later). But if you do, and those big beauties are at their peak, we can't think of a better place for engagement or wedding photos, or even a proposal. There are sunflowers all over Maryland, but we love the sunflower patch on Jarretsville Pike in Monkton and Clear Meadow Farm, up the road. Photograph by Krista A. Jones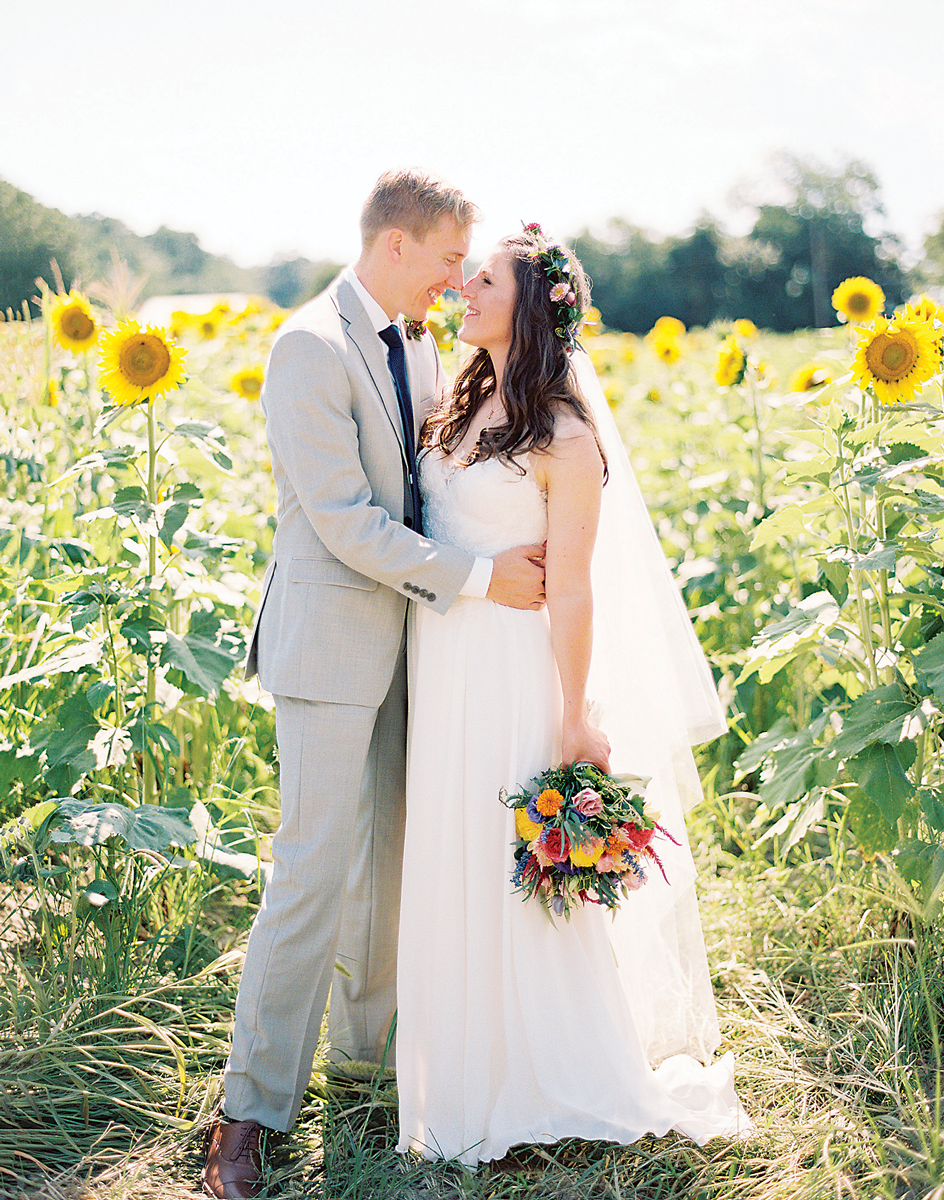 ---
33. Our Weather

Sure we have a few of those hot, muggy days, and a few hurricane scares, but generally April to October is pretty nice in the mid-Atlantic. And even with rain in the forecast, it tends to clear up for that early evening ceremony, or at least for cocktail hour. Thank you, Mother Nature.
---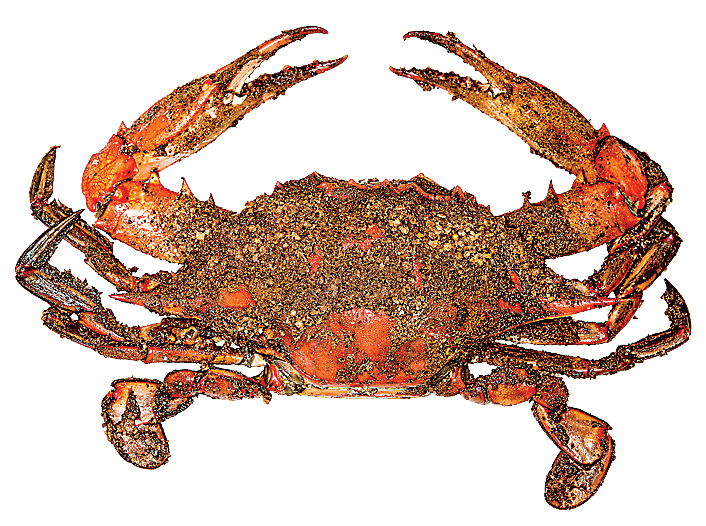 34. Crabs!

Need we say more? (We're partial to a crab feast rehearsal dinner.) Photograph by Christopher Myers
---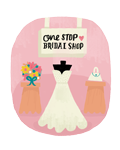 35. All-inclusive Studio

The Be More Inspired Wedding Studio in downtown Bel Air houses pretty much everything a bride needs: dresses (K&B Bridals), event styling (Moore & Co. Event Stylists), accessories (Faye Daniel Designs), flowers (Blush Floral Design Studio), a beauty studio (Abby de Rosset), and even a travel agent (Travelworks International). All you have to do is remember to feed your meter.
---
36. Nostalgia

This is an area where many return to their alma maters for that walk down the aisle, places like United States Naval Academy, Goucher College's Haebler Memorial Chapel, Loyola University Maryland's Alumni Memorial Chapel, and McDonogh School's Tagart Chapel.
---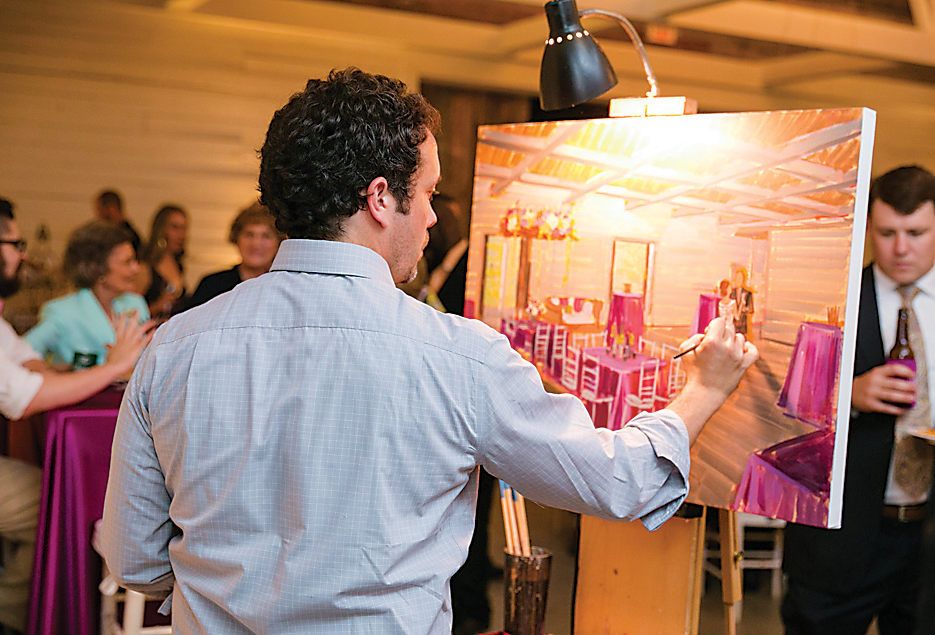 37. Live Event Painters

It's pretty much the coolest and best memento we can think of: Hire someone like Patricia Bennett, Event Painting By Katherine, Jamie Peterson, Ben Keys of Wed on Canvas, pictured, or a good friend who likes to take paintbrush to canvas. Photograph by Dana Cubbage
---
38. Rehearsal Dinner Spots

There are many good options, narrowing down the list is the hardest part. Our favorites: Woodberry Kitchen, B&O American Brasserie, Café Gia Ristoranté, The Brewer's Art, Jimmy Cantler's Riverside Inn, Tabrizi's, Ambassador Dining Room or Ananda, Iron Rooster, Cinghiale, Cunningham's, and Waterfront Kitchen.
---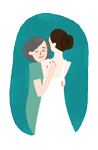 39. Gamberdella Salon for Brides

Chances are your mom bought her dress here, too. This bridal salon—started in 1978 by the mother/daughter team of Rita and Mary Gamberdella—has managed to stay fresh, but still true to who they are all these decades later. No easy feat.
---
40. Our Spectacular Sacred Spaces

Some of the best include: The Baltimore Basilica, Corpus Christi Parish, pictured, Brown Memorial Park Avenue Presbyterian Church, Beth El Congregation, Mount Vernon Place United Methodist Church, St. Alphonsus Church, The Kent Island Heritage Society Historic Christ Church, Lovely Lane United Methodist Church, and St. Mary's Annapolis. Photograph by Jennifer McMenamin
---
41. Anything Goes

. . . and that's why we love this city. If you can dream it, you can do it. We love our black-tie fancy/schmancy how-big-is-their-budget weddings and our DIY backyard weddings. We love our off-beat hipster weddings and our classic by-the-book-weddings. They are all welcome here.
---
42. Gluten-Free Is Good

No longer is the choice between good or gluten-free. Here are some of our favorites for wedding cakes, donuts, cookies, and cupcakes: Dudley's Desserts, Corazon Cakery, the Sweet 27 Bakery + Charm City Cakes partnership, Sweet Dukes Vegan Bakery, Harmony Bakery, One Dish Cuisine, and Flavor Cupcakery.
---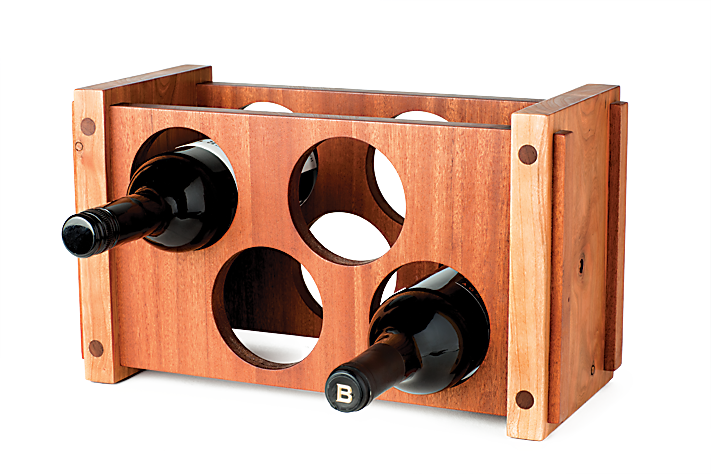 43. The Best Wedding Gifts Are Made Right Here

If you know us, you know we love local. Here are some of our go-to's: Words With Boards useful cutting boards, Scott and Emily Wood Designs awesome bowls, Found Studio's mixed-media paintings and prints, Foxwood Co. home décor, Art By Barton silkscreen prints, and That Wood Guy wine racks, pictured. Photograph by Jennifer Hughes
---
44. Because it's Baltimore.
And we love our quirky city. And it's where we want to start our lives together. Photograph by Ashley Michelle Photography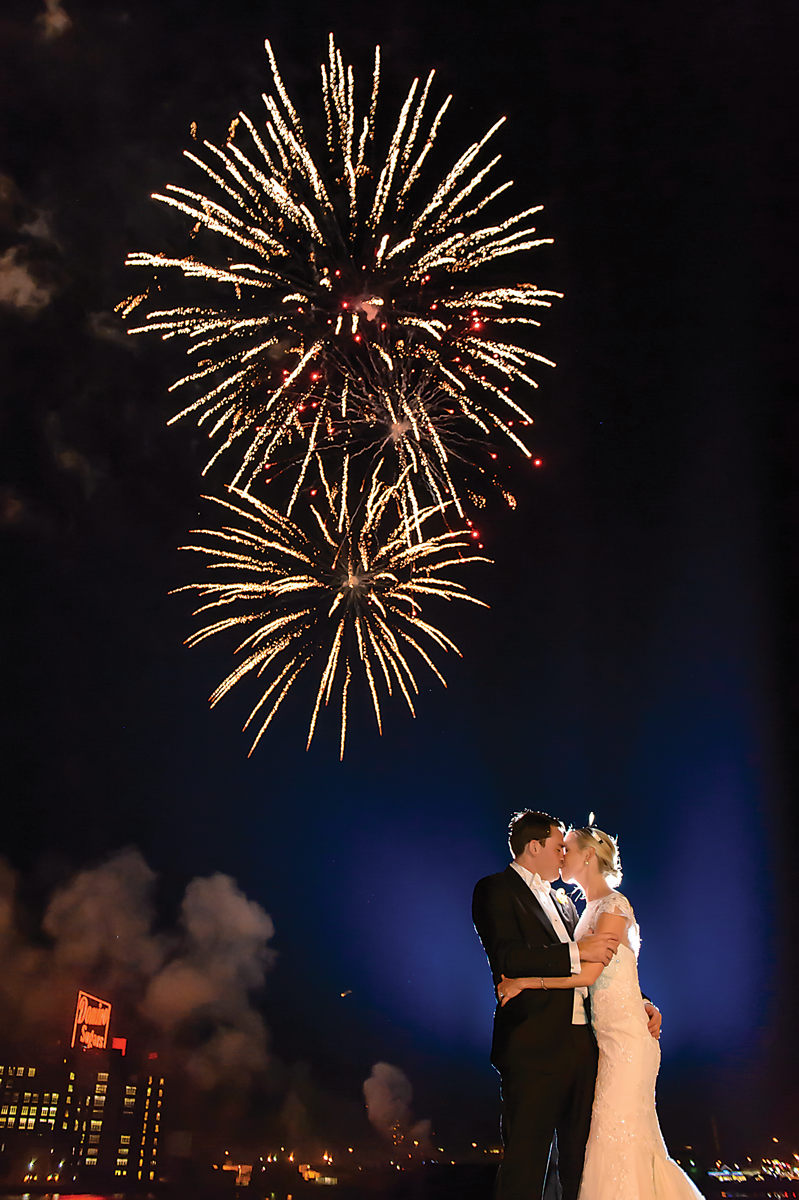 ---
---