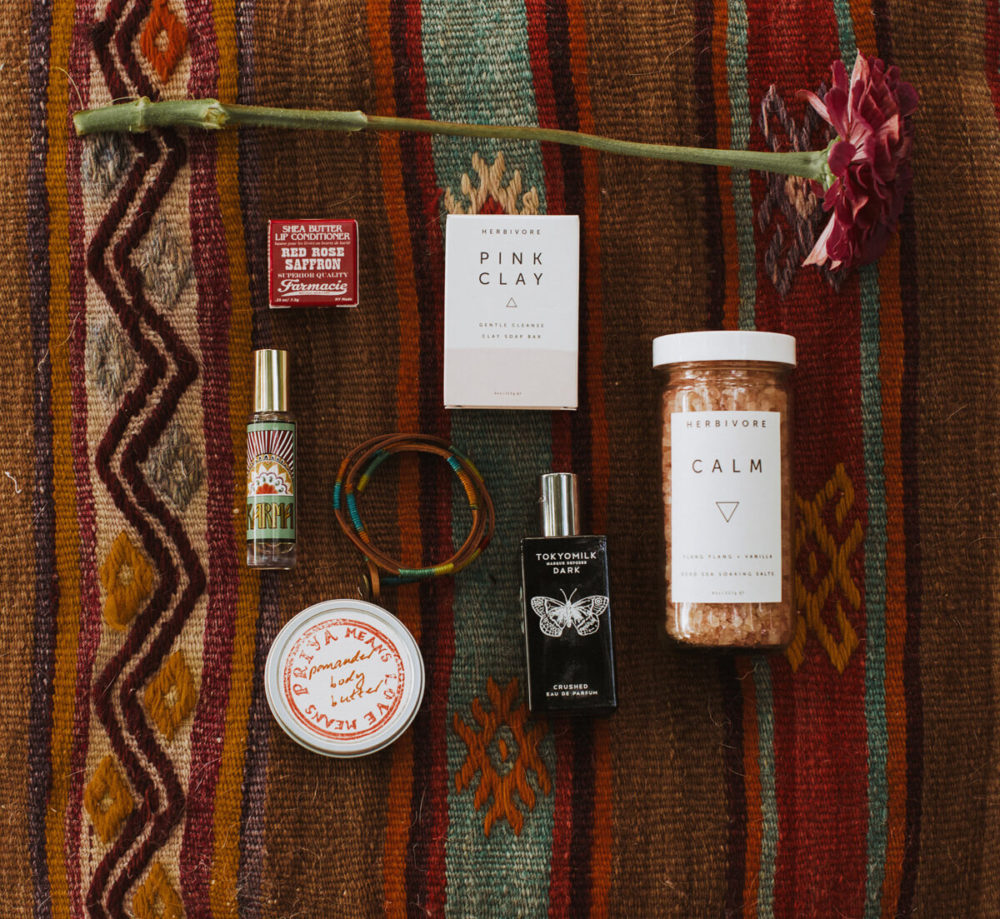 Glamping Essentials
Proper thank-you gifts for the perfect weekend & the must-have playlist.
Photograph by Nessa K Photography | Styled by Shabdiece Esfahani - 2017
Glamping Weekend Essentials: Karma Perfume ($14.95) at Lush Cosmetics, Red Rose lip balm ($16), embroidered friendship bracelet ($9.95), Herbivore pink clay soap ($12), TokyoMilk/Dark Eau de Perfume ($36), and Herbivore calm bath salts ($18) at In Watermelon Sugar. Priya body butter ($16) at Hunting Ground.
---
Plus, Libby Bittman from LazerBitch spins the ultimate cool girl playlist for the weekend's soundtrack . . . which you can also shoulder shake along to here: Weekend Playlist
---
---