What A Catch: How a West Coast Fan Won the Orioles #HaveACatch Contest
July 06, 2018 by Meredith Alcala | Photographs by J&K Photography ​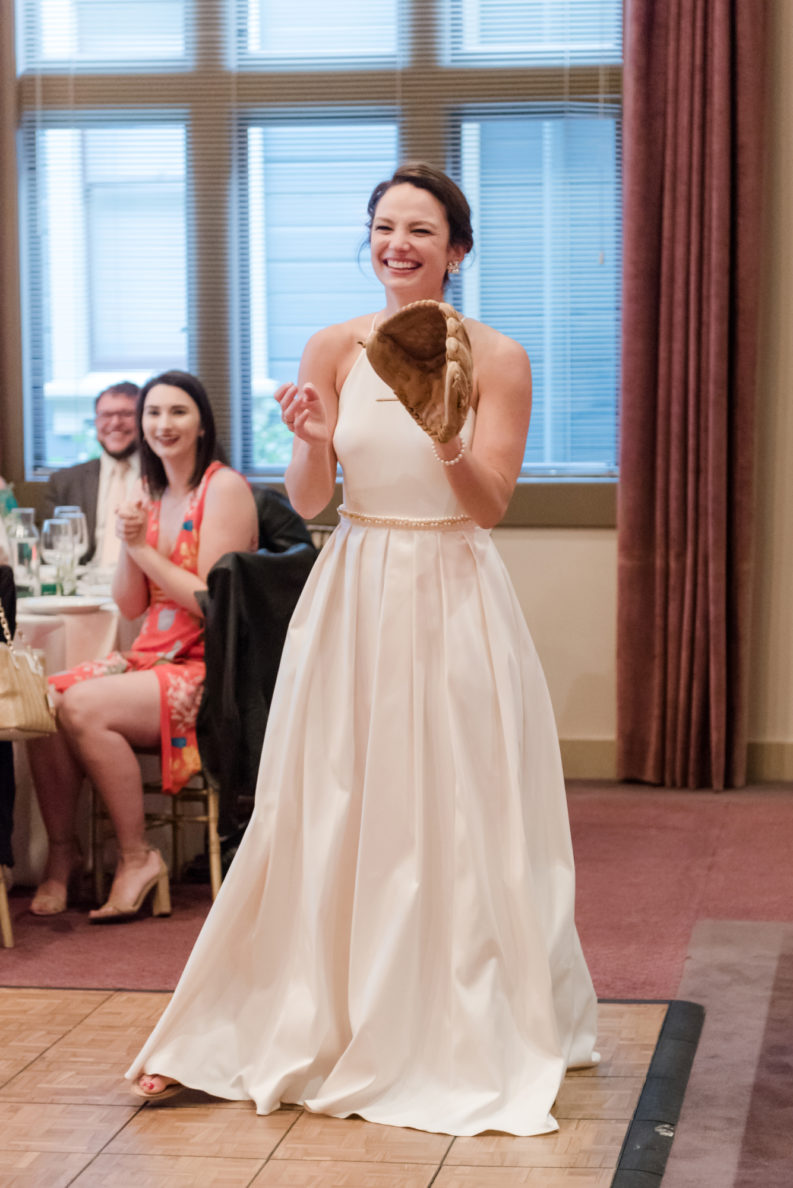 To start, my dad, Steve James, and I are terrible dancers and dancing to a slow song for a few minutes is not our thing. I had gotten the idea of playing catch years ago (long before I had met my now-husband), and as wedding planning progressed, decided to make it happen. As a kid, I also played sports, a lot of which my dad coached, so playing catch was a much more appropriate activity to share on my wedding day than dancing. We danced for a minute, then to tie in our love for the Orioles, I had the DJ switch on the Orioles Magic song, and played catch for the duration. My parents surprised me and had the ball we used signed by Adam Jones, who is my favorite player, as a wedding present.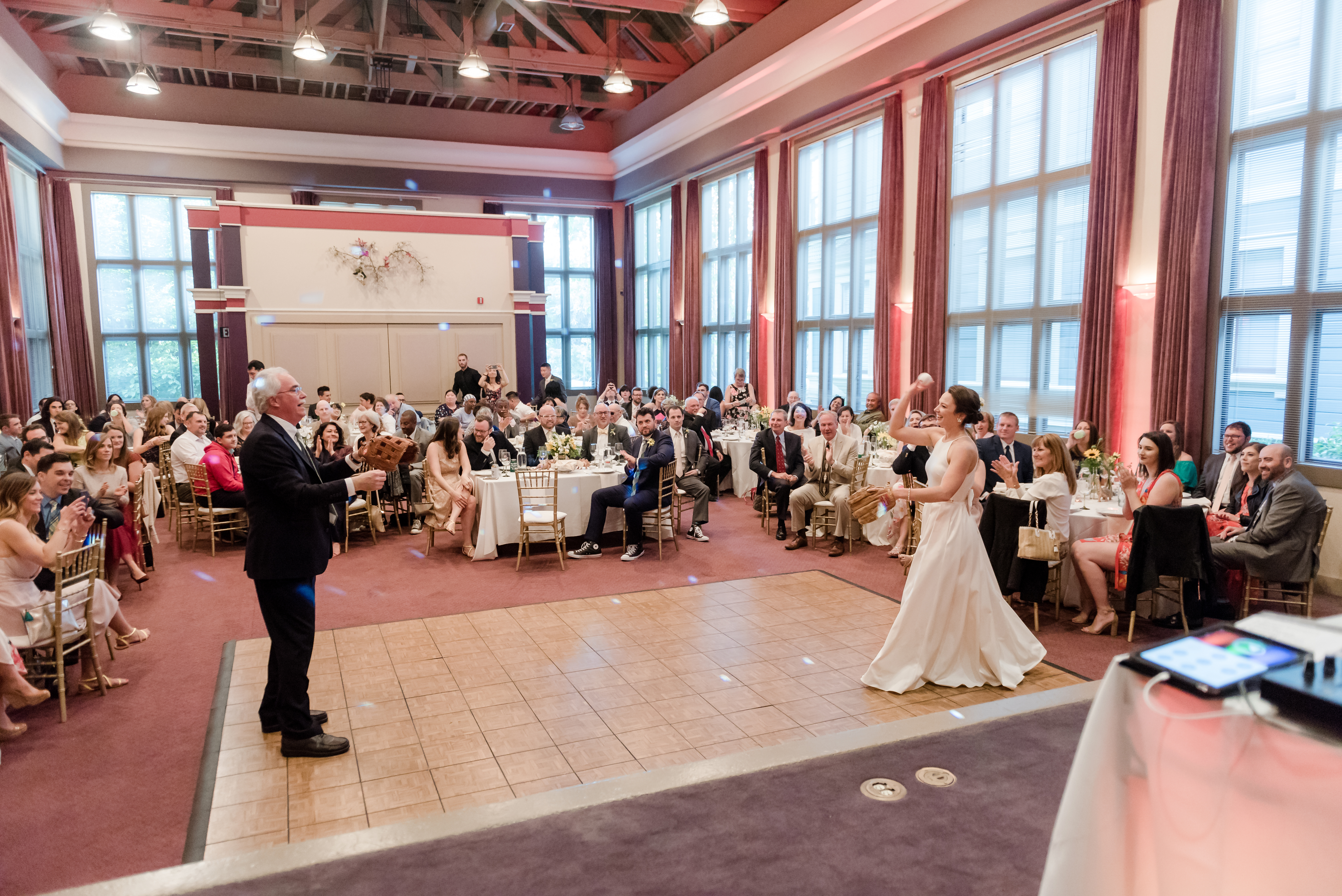 Wedding photographs by J&K Photography

At the wedding, everyone thought it was really cool and unique. Our wedding guests were from all over the country, so not all of them had heard the Orioles Magic song, and I think some people were a little confused as to what was going on at first. It was really fun though, and one of my favorite memories of my wedding day.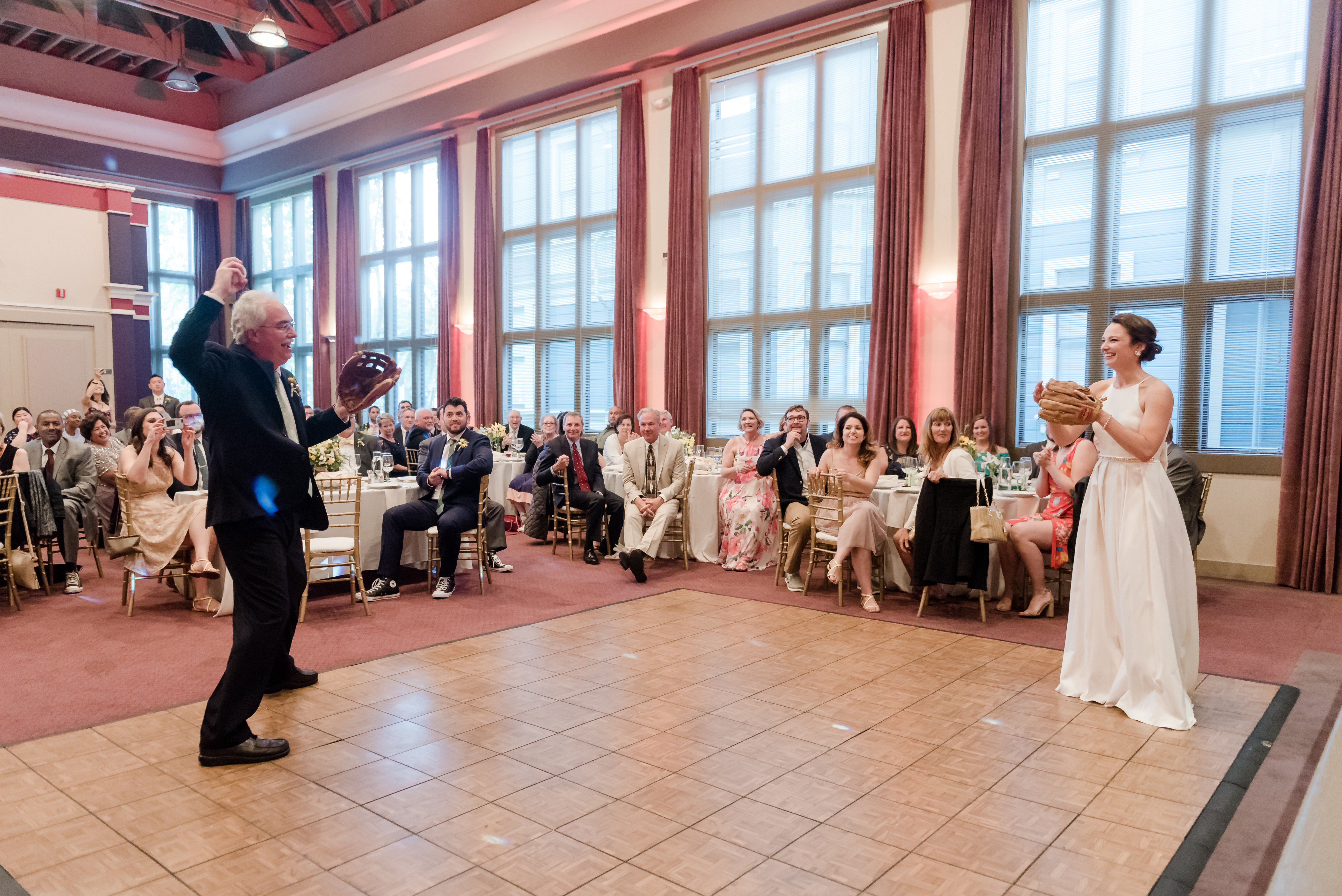 The Orioles had an Instragram/Twitter #HaveACatch contest to submit pictures and videos of people playing catch to encourage playing baseball. One of my dad's friends was actually the one who had heard about the contest and encouraged me to enter. It was only a few weeks after my wedding, so I posted the pictures of my dad and I at my wedding on Instragram for Father's Day. I was shocked that I won, I assumed it would be a cute little kid, not a 30-something bride. They had my dad catch my pitch, which was super fun for both of us to be involved.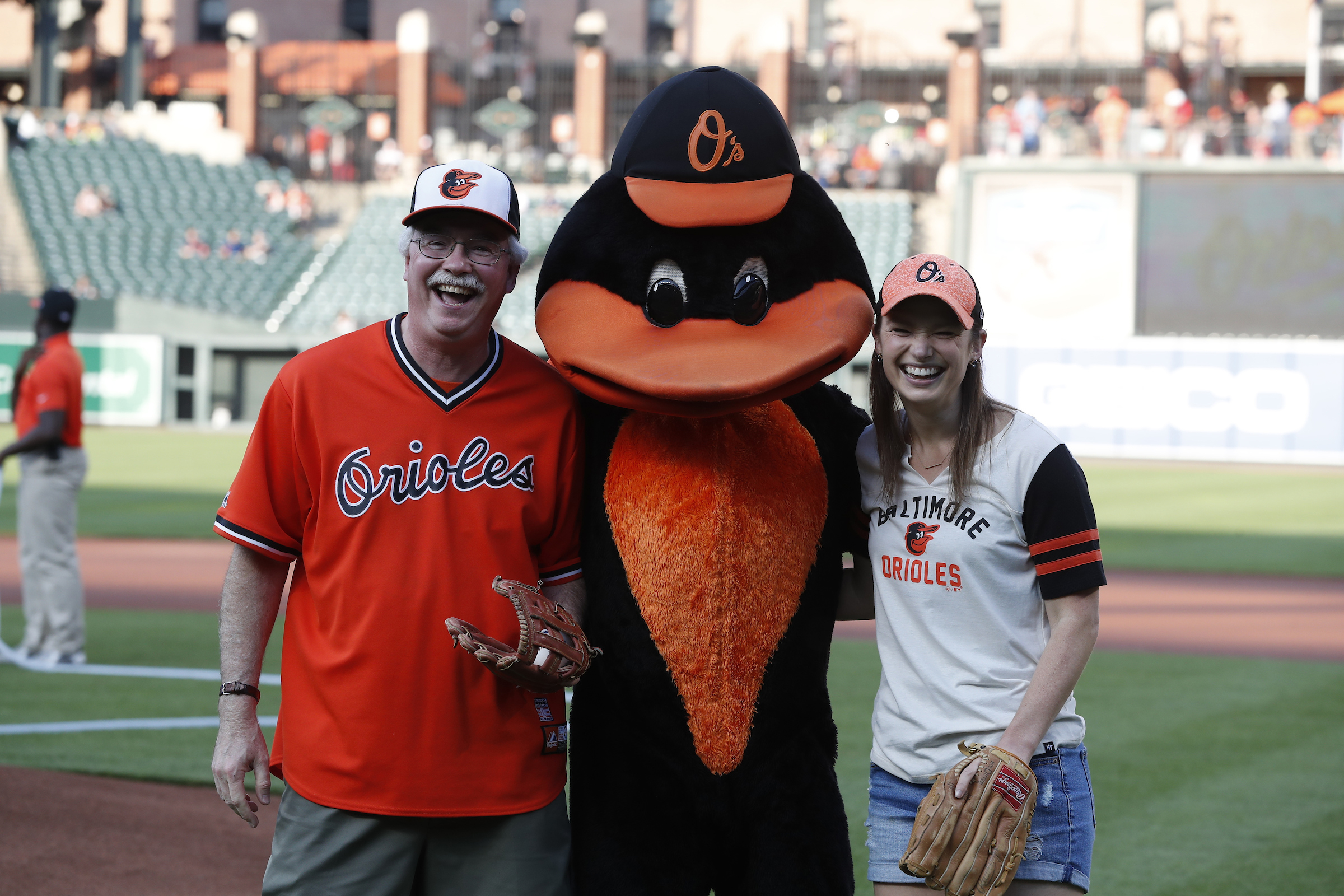 At the Orioles game, I chatted a lot with the Orioles staff and they loved it. As for the actual pitch, I was so nervous that I actually have no idea what the crowd did. I was focusing on not messing it up.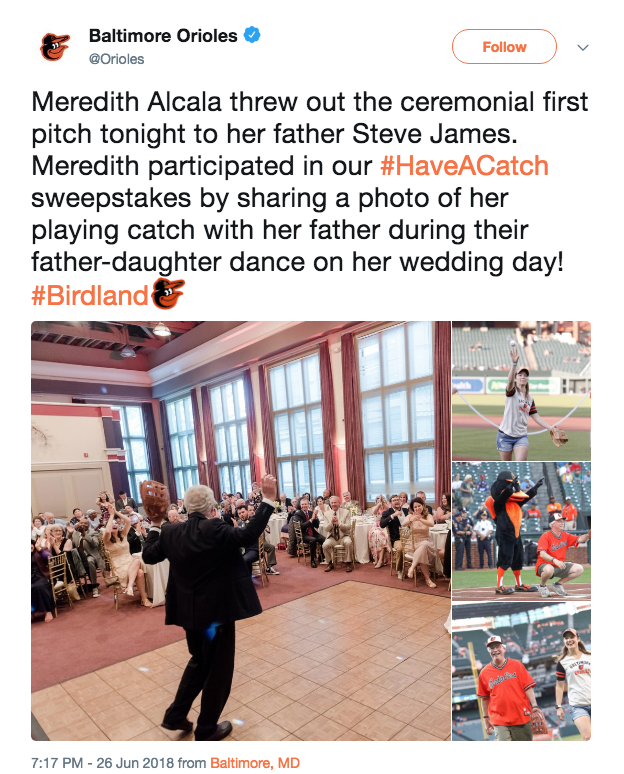 I was born and raised in Baltimore, and I grew up an Orioles fan (my first game was when I was 6 weeks old). Baseball is also a huge part of our family, we all watch games together and the Orioles are a pretty common topic of conversation, at least between my brother, dad and I. I moved to San Francisco six years ago, but still follow the Orioles, and have gone to at least one game at Camden Yards each year (plus any games when they're in SF and Oakland).
---
---