Soupy & Her Suitor: 10 Questions
July 13, 2018 by Megan Campbell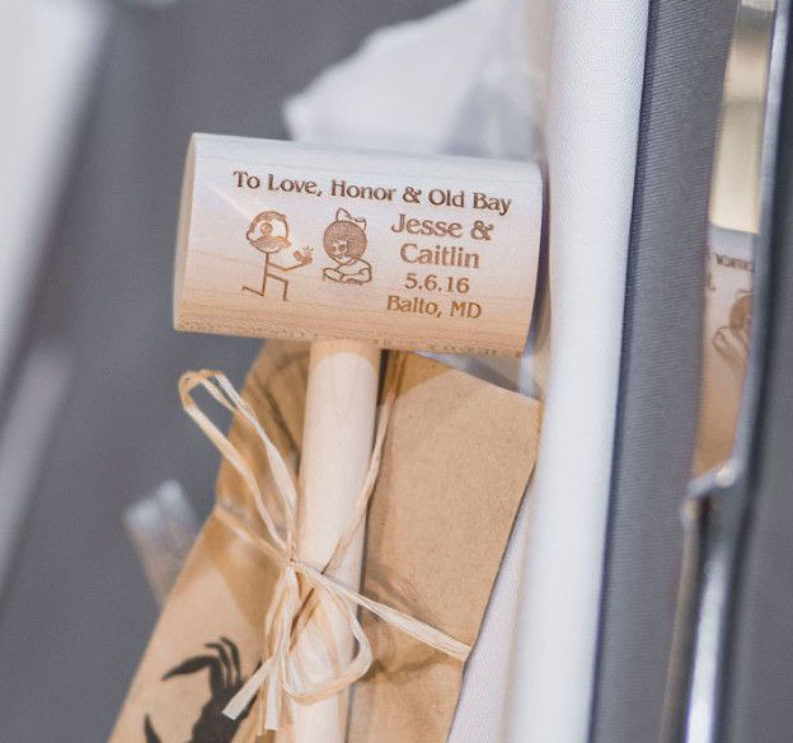 Photograph by Leah Rhianne Photography

There was never a question of where our wedding would be held. I'm from the Eastern Shore, so a few folks asked after we got engaged if a beach wedding was in our future. But seeing as Chris grew up in Towson and I've been in Charm City for six-plus years we wanted to celebrate in the place that brought us together and have a very Bawlmer wedding!

We've been asked all the questions: Will there be crab cakes at your wedding? Will there be Orioles touches throughout the reception? Will Natty Boh be served? I can assure inquiring minds that there will be lots of Charm City touches in both our ceremony and reception, but they may not be as obvious as you might expect.
The planning process has been filled with many Baltimore inspired questions and I had to share a few with the readers of Baltimore Bride.
1. Is Old Bay seasoning acceptable in more than just crab cakes?
2. Is it really even a first dance if the Oriole bird isn't there to join in?
3. Is a display of Natty Boh bottle caps + riddles enough to keep guests entertained during the cocktail hour?

4. Is a Sally Utz and Natty Boh cake topper too corny? (The answer is no, you'll see it at our reception!)
5. Is my wedding dress going to fit in ANY of the closets in my tiny rowhome?
6. Berger Cookies or Otterbein cookies? Which should go in the hotel welcome bags?
7. What do the girls on the Maryland Wedding Consignment Facebook page do for a living that allows them to respond to new posts so quickly?! I commented as SOON as a new listing went up and still didn't get the bucket of sparklers...
8. Custom artwork or monogrammed crab mallets for favors?
9. Should the National Anthem Ohhhhhhhh be included somewhere in the ceremony? (with a note on the program for all guests to chime in!)
10. Are lemon sticks acceptable hors d'oeuvres?
There's nothing better than Baltimore weddings with all the subtle touches. Which Charm City traditions would YOU include in your big day?
---
---