From Bride to Bridesmaid: Chapter Four
July 10, 2018 by Hannah Walker | Photographs by Nessa K Photography
So, You're Attending a Wedding...
Wedding season is upon us and that means you're probably attending a wedding or five. Here are the six important questions you need to know the answers to before you become "that guest."
WHO
This section will cover all of the important people involved in a wedding and where you fall into the mix.
WHO IS INVITED
On your invitation envelope, it should clearly state who is invited to the wedding. If you only see your name, you are the only one invited; sans plus one. The couple has done the math and calculations for the guest list and will reach out if they have room for additional guests.
WHO TO TEXT
Questions on the big day? Refer to any previous text conversations, Facebook messages, invites, save the dates, wedding websites and any other miscellaneous corresponding reading material that was sent regarding the wedding. Still have any lingering questions regarding the big day? You may start to reach out to non-family or closer friends of the couple who may have these answers. Then, you can start reaching out to members of the bridal party. DO NOT under any circumstances [other than an emergency directly impacting the couple] contact the couple directly.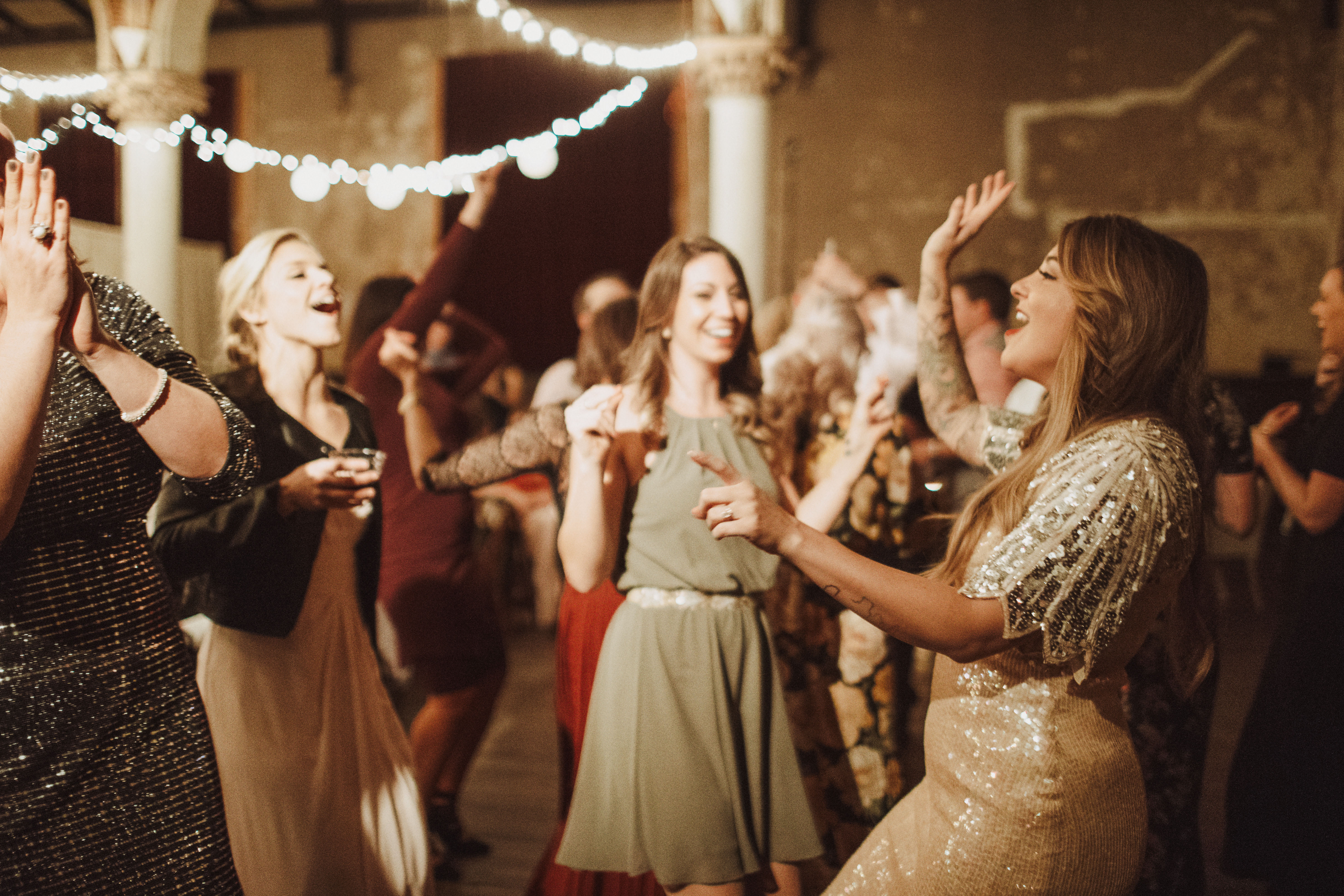 WHAT

WHAT ARE YOU CELEBRATING
This is a wedding. This is not a: frat party, sorority mixer, your house, your big day, the time to get sloppy, the list goes on . . . Be sure to keep this in mind while enjoying those drinks during cocktail hour. There are parents, children, grandparents and other individuals who are just as excited to celebrate the couple. So make sure to keep it PG and fun!
WHAT TO GIVE
Two words: Registries or cash. The couple has most likely registered for items that they actually want; if they didn't or if everything affordable has been purchased, just give them cash. No one has a problem with receiving cash as a gift, I promise!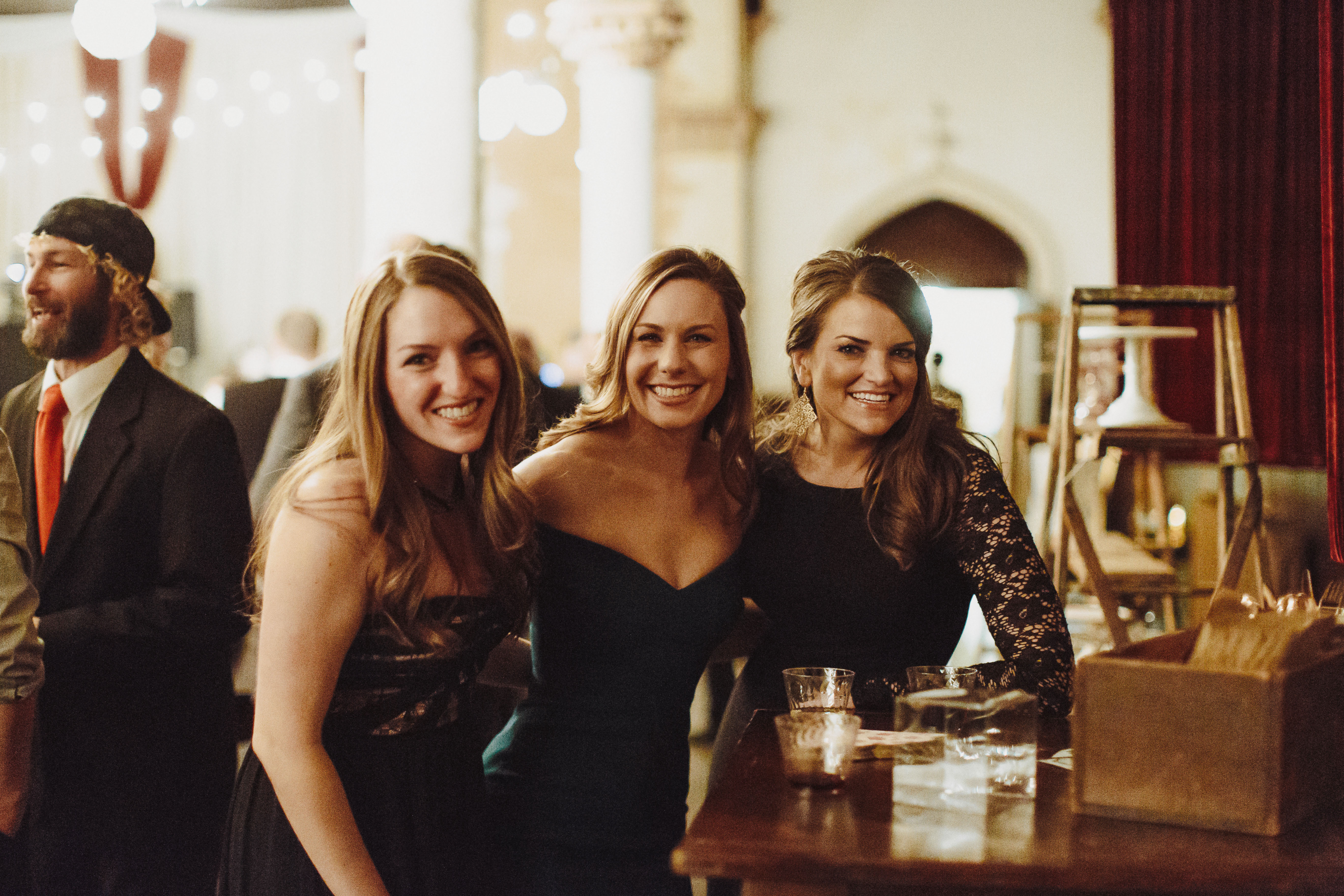 WEAR
Most times the dress code will be called out on the couple's wedding website or invitation. If not, here are some guidelines you can follow.
DON'T WEAR WHITE. DON'T WEAR WHITE. DON'T WEAR WHITE. DON'T WEAR WHITE.
There should be one white dress- and if the bride decided not to wear a white dress? There should be 0 white dresses, capiche? To be safe, I would google "types of white," and avoid all colors under that category.
DRESS CODES
Sometimes the invitation will specify the type of attire, in which case, there are plenty of helpful links out there that break down specific dress codes for weddings- so I won't go into too much detail. I will, however, tell you what not to wear to weddings (see above). Dress codes are important to weddings and if you're unsure of how to dress there are a few things you can always count on:
Time of Day: The time can change the formality of an event or at least how warm or cold you're going to be while you wear your outfit. If you're worried about being warm or cold, bring appropriate layers knowing there may or may not be a coat check to place your belongings.
Overdress: It's better to be "too dressed up," than "too casual."
You should never wear: jeans, a baseball hat, or polo shirts.
Showing skin: If we can tell your type or lack of undergarments because of how high or low your dress is, it may not be appropriate for a wedding. If you must flaunt what you have, choose one of your assets appropriately and ask yourself if you'd want your boss or grandmother to see you in this dress.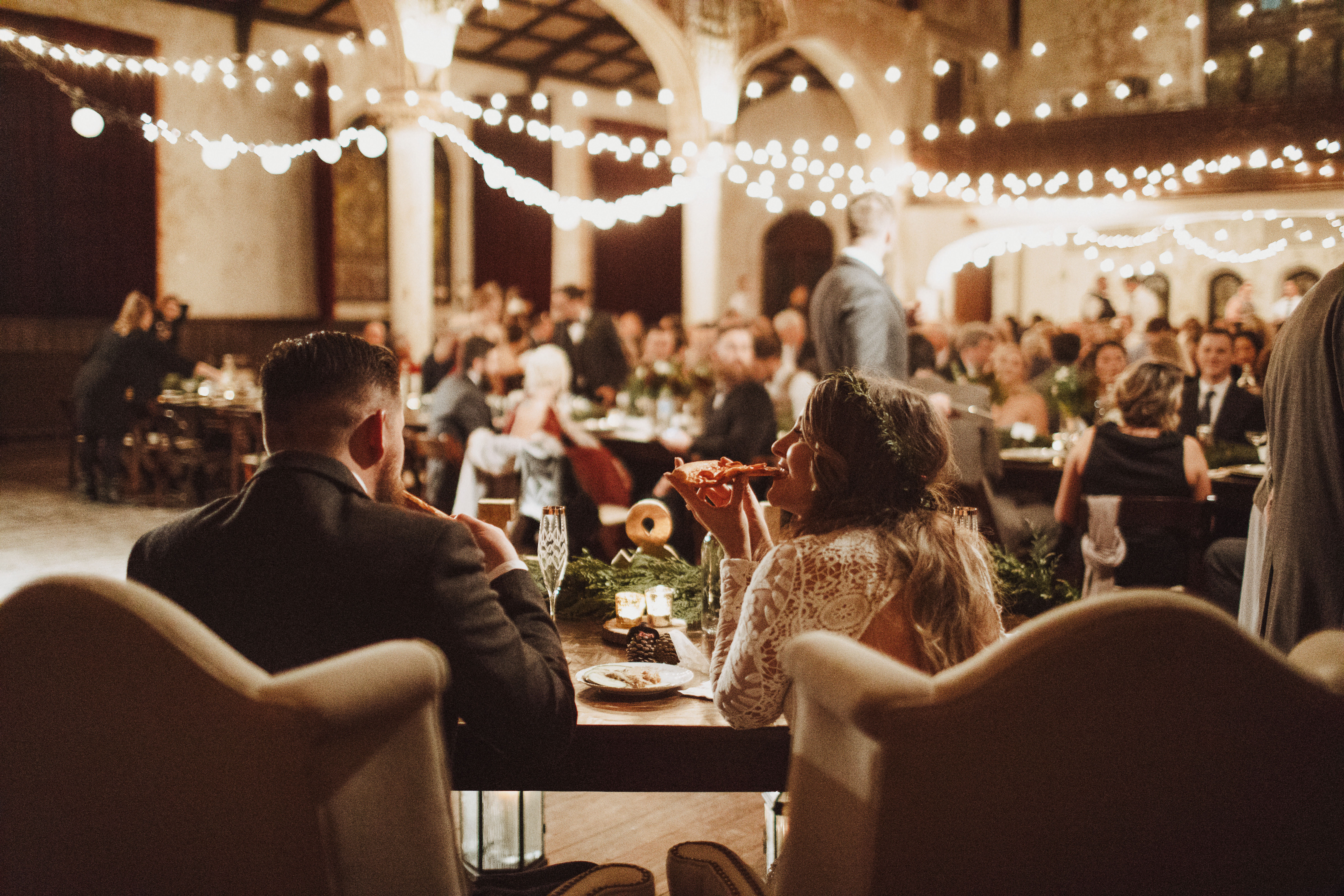 WHEN
In life, timing is key. In weddings, timing is (dramatic pause) also key.
WHEN TO HAVE YOUR PHONE OUT
You should make a diligent effort to be physically and mentally present at any wedding you attend. Even if the couple doesn't have an adorable "put your cellphone away" sign at their ceremony, you still shouldn't have yours out. You don't be the guy or gal in the professional photographer's photo hanging into aisle to catch a shot. The couple is most likely paying to have this day documented so take that as an opportunity to be present in the moment and watch the couple walk down the aisle in real time.
WHEN TO ARRIVE
For my wedding, I made the time on the invites (4:30) before the actual time of the wedding (5), to ensure guests would arrive on time and people were still late (after 5). So, I would recommend planning to arrive at least 30 minutes before the time on the invitation.
WHEN TO GIVE YOUR GIFT
If you are giving cash, bring the envelope with you and put it in the card box or gift table once you get into the reception space. If your gift is large, you could bring it (and run the risk of having to sit with it and walk it around the venue) or you could always mail it before or after the wedding. You technically have 1 year to send a gift after the date of the nuptials.
HOW

HOW NOT TO ACT IN A PHOTO BOOTH
Photo booths are supposed to be a fun alternative to a guest book. The couple will be keeping this treasured memory for a very long time. This book may sit on their coffee table for everyone to see; grandmothers, bosses, fathers, nieces, and nephews . . . Not only will people see this guest book, but some of them have to endure these photo sessions in person, so keep it classy. You may also want to limit the number of times you visit the booth. I'm not here to be a buzz kill, I'm just letting you know that you aren't the only one enjoying (or not enjoying) these photos.
HOW NOT TO ACT WHEN ITS AN OPEN BAR
Everyone's "favorite part" about weddings: the open bar. However, this is not the time to engage in over-drinking. Should you throw some back so you can show off your dance moves? Absolutely. Should you grab the champagne glasses from the table that will clearly go to waste when a guest doesn't show up? Bottoms up (kidding, sort-of). Should you order a 5th of alcohol from an app to be delivered at the wedding? Probably not. The couple has made alcohol selections (not only based on budget) because they don't want their guests to get belligerent. People want to have happy memories from their wedding day and don't want to remember their guests to making fools of themselves or offending any other guests.
WHY
While this is a night to party, it is also the most important day of someone's life and you should be respectful of that. You were invited to this wedding to celebrate the couple, their love and their happiness. They have probably spent thousands of dollars to make this day as perfect as possible . . . And if none of that makes you want to reconsider binge drinking or your outfit choice, just remember they most likely hired a professional photographer to capture all the blackmail content, too.
Happy Wedding Season,
Hannah
---
---