Big Town Florist, Small Town Shop
June 20, 2018 by Maddie Boucher | Photographs provided by Floral Fêtes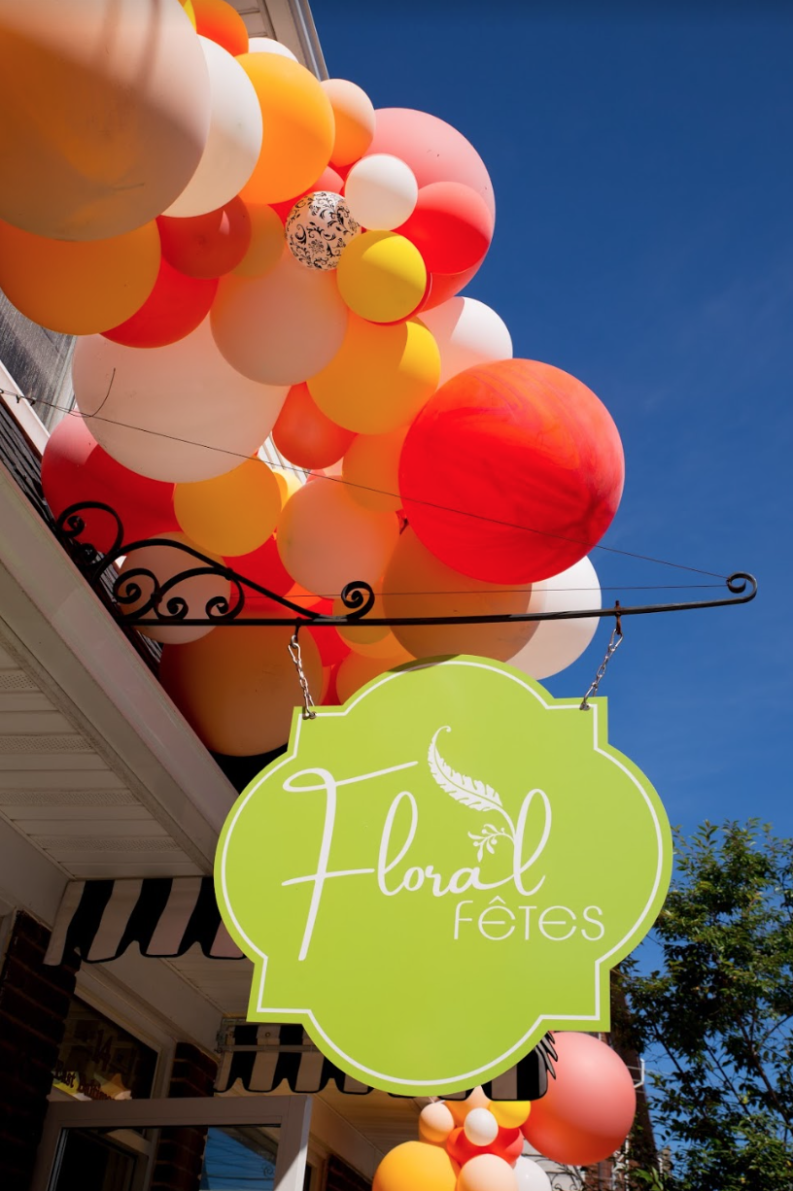 Victoria Clausen, one of our favorite florists, is known for her lavish designs. (Need proof? Here's an incredible fashion shoot she did with us. And have you seen this wedding?) After nearly twenty years in the floral event industry, Victoria has decided to fulfill her lifelong dream and open her own gift and flower shop, Floral Fêtes in Taneytown.

Known as "the small town with a big heart," Victoria saw Taneytown as the perfect atmosphere to find property. She designed Floral Fêtes to express her exquisite creativity in floral design, simultaneously providing the community with a go-to gift shop destination. "We knew immediately that it was the perfect location," Victoria said. In a town of about 7,000 residents the shop prioritizes community involvement. Floral Fêtes focuses on promoting local businesses and farmers to provide customers with an experience that reflects the small town aesthetic. "I love being a part of the 'pretty' that you can bring to people's lives, and I want to be surrounded by a community where people can come into the shop appreciate it," Victoria said. From floral gifts, to balloons, cards, and handmade cosmetic products, the shop is delightfully unique.

Her passion for petals began at a local flower shop as a 21-year-old immigrant from the Ukraine. Although she took the associate position with the intent to advance her English, "After a short time I absolutely fell in love with the world of flowers, weddings, and events," says Victoria. In 1999, in her basement laundry room, she established Victoria Clausen Floral Events.

Since then, she has developed a reputable name for herself and her work. Victoria's ultimate career goal is to make her work unforgettable in the most extraordinary way. And that goal carries over to her new life as a shopkeeper. She is adamant that every sale must be as unique as the buyer.
---
---