The Atypical Bride To Be: The Flowerless Wedding
March 06, 2018 by Michelle Harris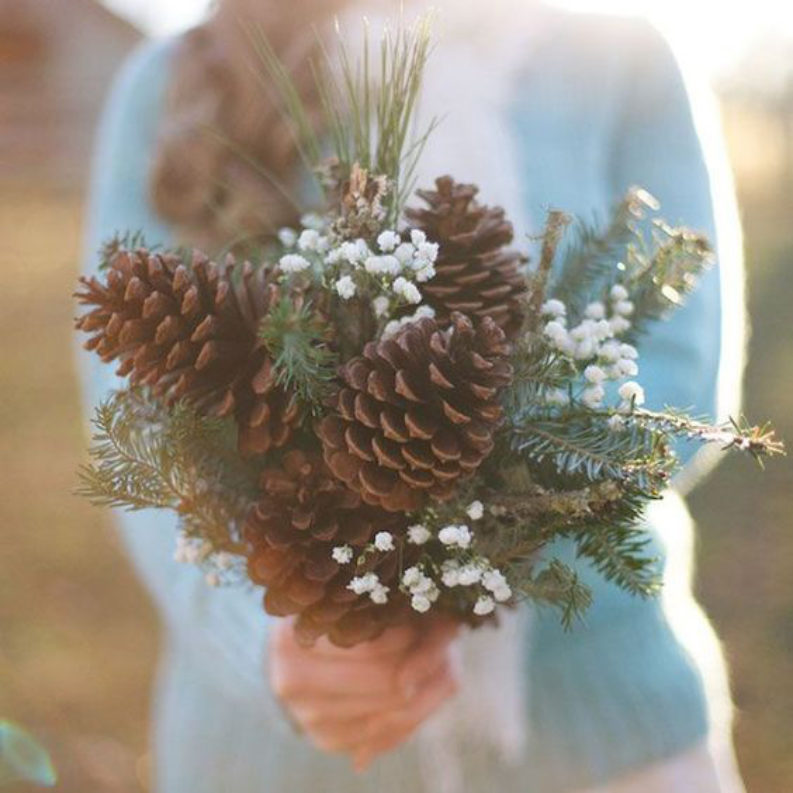 (Image from Michelle's Pinterest board.)
Wedding planning is killing me slowly.
Church booked? Check.
Reception venue booked? Check.
Photographer? Check.
DJ? Check.
Theme? Unapologetically us—check.
Colors? Navy, burgundy, and gold—Check.
It looks like I've done a lot, so why does it feel like I have a checklist as long as a CVS receipt? Is it too late to elope?
I was hoping to check more things off my mile-long list by attending the Baltimore Bride Aisle Style bridal show in January. Too bad that made things harder—everything was so pretty, and smelled so good, and was so shiny, I wanted it all. There are three major things left to secure: invitations, bakery, and a dress.
You may have noticed that I didn't list a florist in my list of things I need. No, I didn't forget—it's intentional. As the name of the blog implies, I am an atypical bride. I also really hate flowers.
*cue the stoning*
I've actually never liked them. My disdain for the pollen filled plants date back to when I was the tender age of three. My mother bought me a floral printed dress to wear and I deemed it unfit for my presence. Real flowers don't do it for me either—they smell weird and they die after a few days—what a waste of precious life. I also have terrible allergies, so they make me sneeze anyway.
So, I will be having a flowerless wedding. Yup, not one flower in sight. Of course, this creates some challenges because traditionally, weddings have floral arrangements out the wazoo. But I am confident that I can pull this off. My team of professionals—ahem, my friend Monica and my maid of honor—are creative individuals who I believe can make my dream of a completely floral-free wedding a reality.
In fact, my hatred of all things floral saved me a ton of money on car insur . . . wait, no. It saved me a ton of money for the wedding. By omitting flowers, we were able to knock thousands of dollars off the budget and put it towards something better, like a deluxe open bar and an unforgettable honeymoon.
So far, we have come up with some great alternatives for centerpieces for the reception tables. I mean, who really wants a huge bouquet of flowers in their face while they try to make conversation? So in lieu of flowers, we are going to use three tiers of glass cylinders filled with water and cranberries (very winter chic), with tea lights floating on top. Sounds super classy right?
With all my newfound savings from ditching the shrubbery, I've moved on to researching ideas for flowerless bouquets. I'm open to suggestions, so feel free to throw them my way.
---
---