Love You Longo Time: This Is Us
March 15, 2018 by Lindsay Opitz | Photographs by Jamie Warne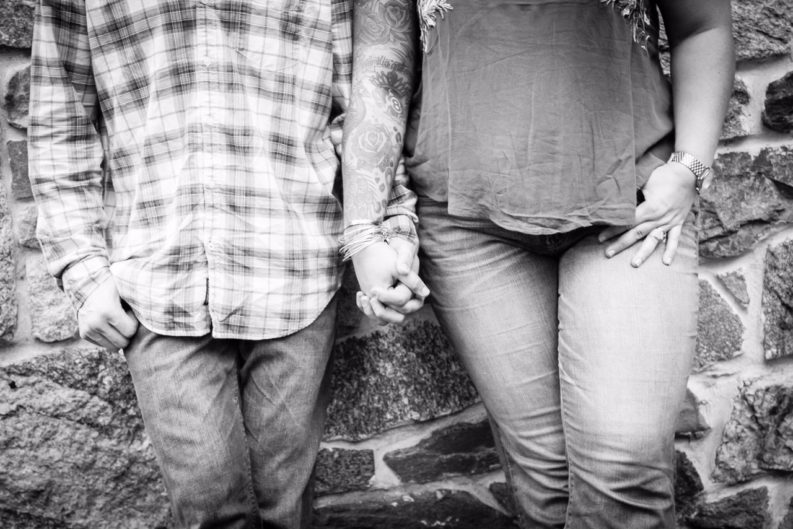 Meet Us
My name is Lindsay Opitz. I am a career firefighter in Baltimore County. I am also a full time grad student in Salisbury University's Social Work program. My fiancé is Jimmy Longo. He works as an apprentice for The Baltimore Plumbers and Steamfitters Union, local 486.
We have one dog child; a white spotty pit bull mix named Topanga (Yes, like "Boy Meets World.") We adore animals. Our major life goal is a house with some land so we can rescue as many animals as possible. We both enjoy working out and hiking.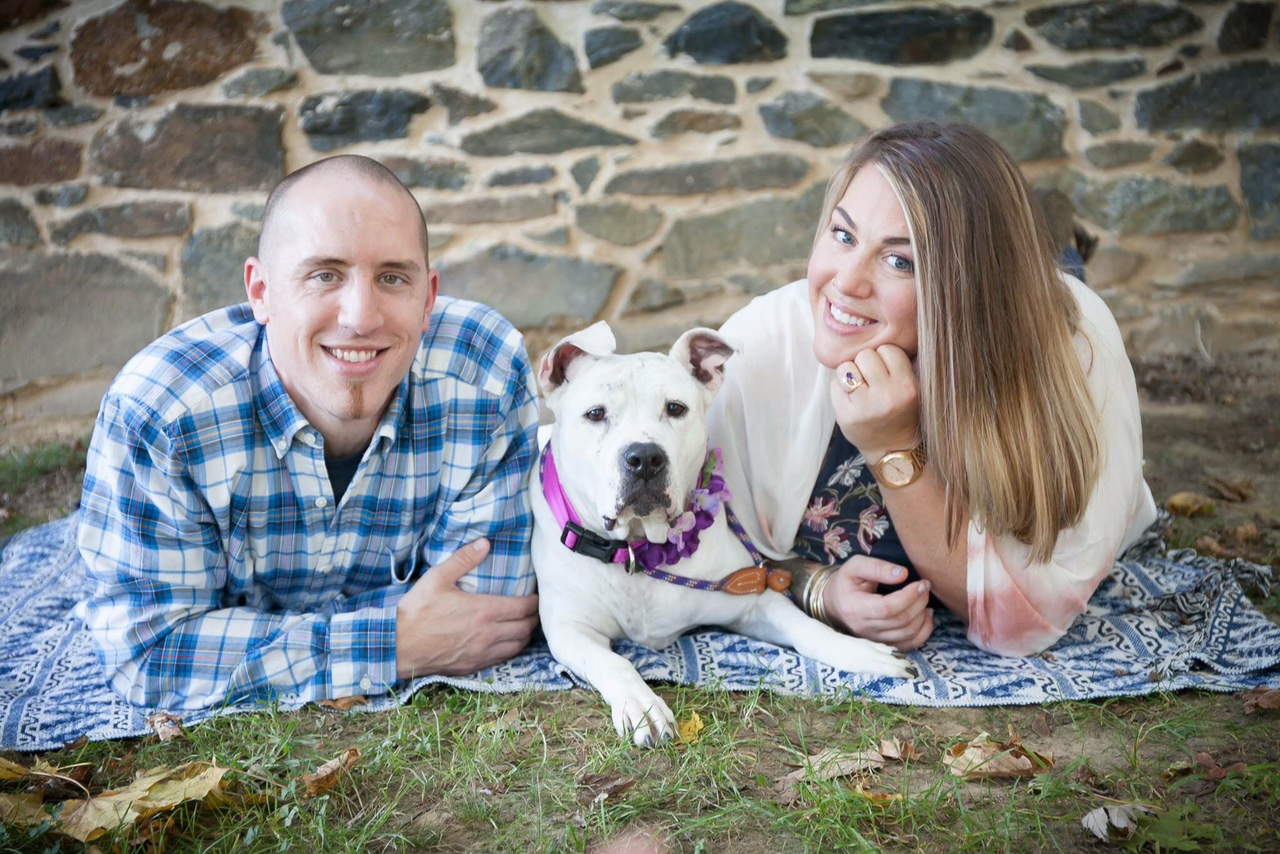 How We Met
The funny thing is, Jimmy and I should have met years before we actually did. We grew up about 10 miles from each other. We were both volunteer firefighters through high school at local companies that often ran calls together. Yet we had never actually met until the summer of 2012. At that time, I was working for Baltimore County as a firefighter and Jimmy was a career firefighter with Anne Arundel County. Every summer, in Ocean City, there is a Maryland State Fireman's Convention Week. We had both gone down, separately, with some friends. We met at a hospitality event at the VFW. Jimmy messaged me on Facebook later that night. We talked awhile and ended up meeting at Seacret's the next night with groups of friends. That night ended in us kissing by the incredibly romantic lighting of a bus stop on Coastal Highway. We continued seeing each other when we returned home and the rest is history.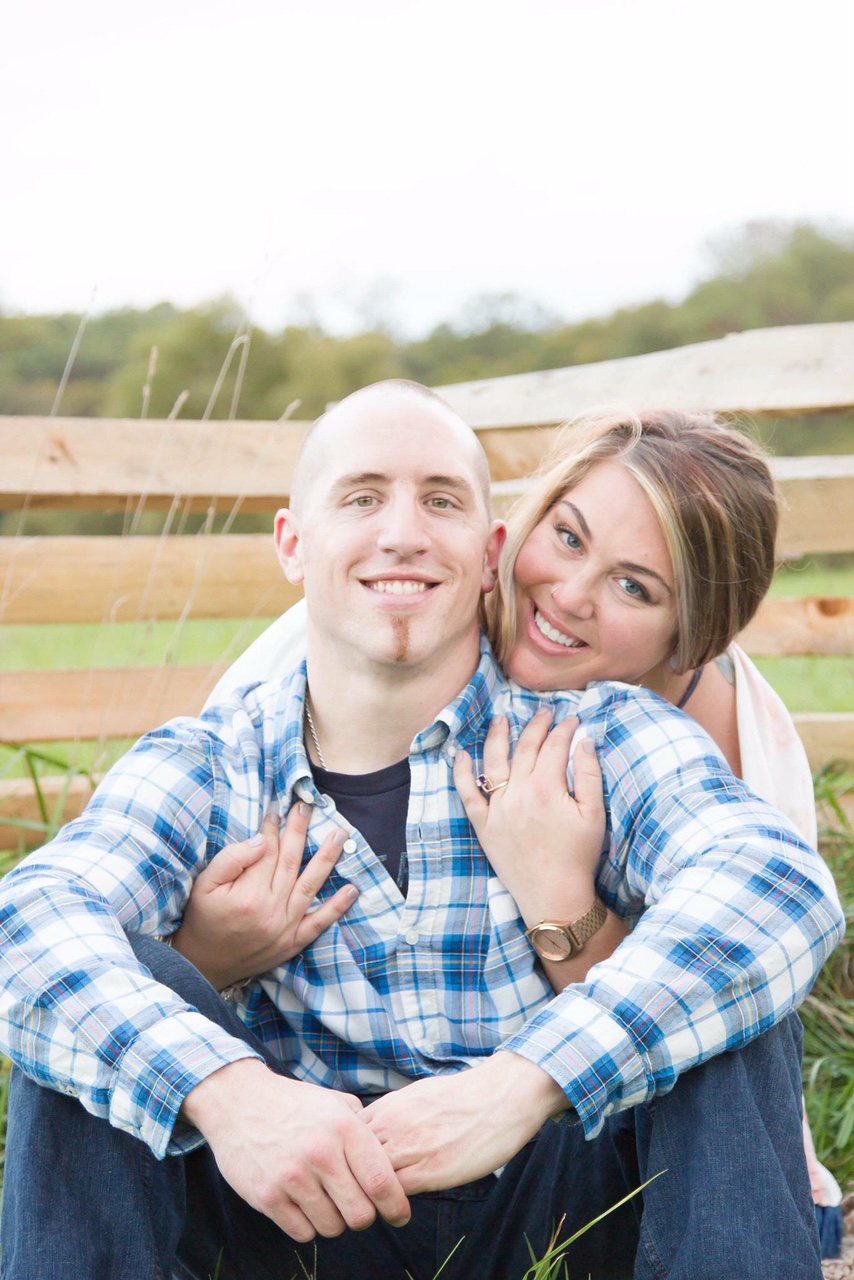 The Proposal

Our proposal was kind of planned and kind of sad but truly one of the most beautiful times of our lives. I'll start with a little back-story. My grandparents, my mom's parents, were married 70 years at the time of our engagement. They had been together since they were teenagers and their love survived both World War II and the Korean War while my Pop was deployed. To me, they are the epitome of "for better, for worse, in good times and bad." In January of 2015, my grandmother got sick. What we thought was a cold turned out to be much more serious. My grandmother was in kidney failure and given about a month to live.
At this point in time, Jimmy and I had been dating for about three years. We knew that we wanted to be together forever but were in no rush to be married.  When we found out how serious my grandmother's condition was, I was devastated that she wouldn't see our wedding. Jimmy and I discussed our options surrounding this. The reality of it was that we had at best, a month left with her. We discussed throwing together a wedding in my grandparents' apartment living room. We discussed a courthouse wedding. Even with all the emotion we were going through, I knew my grandmother wouldn't want us to rush our marriage. We decided we would get engaged and would pay a photographer to document it all. I reached out to a friend's sister, Jamie Warne, who is a photographer, to ask if she would take pictures with my grandparents, Jimmy and I. Let me tell you how uncomfortable that was! I sent a message like, "Hey, so my grandmother will only be here with us for a few weeks, could you take pictures for us? We're going to get engaged!" Jamie, the photographer, made this uncomfortable situation so much easier. She said yes, she was accommodating and genuinely happy to do this for us. We scheduled the photo shoot for Saturday February 14, 2015.  I knew we'd be engaged by then but I didn't know how or when or if there would really be a proposal.
The morning of Tuesday February 10th, Jimmy asked me to come into the living room of our condo. We had a Bluetooth speaker in there. He put our song on the speakers and we danced. At the end of the song, he got down on one knee and asked me to be his wife. It was the perfect proposal; intimate and meaningful.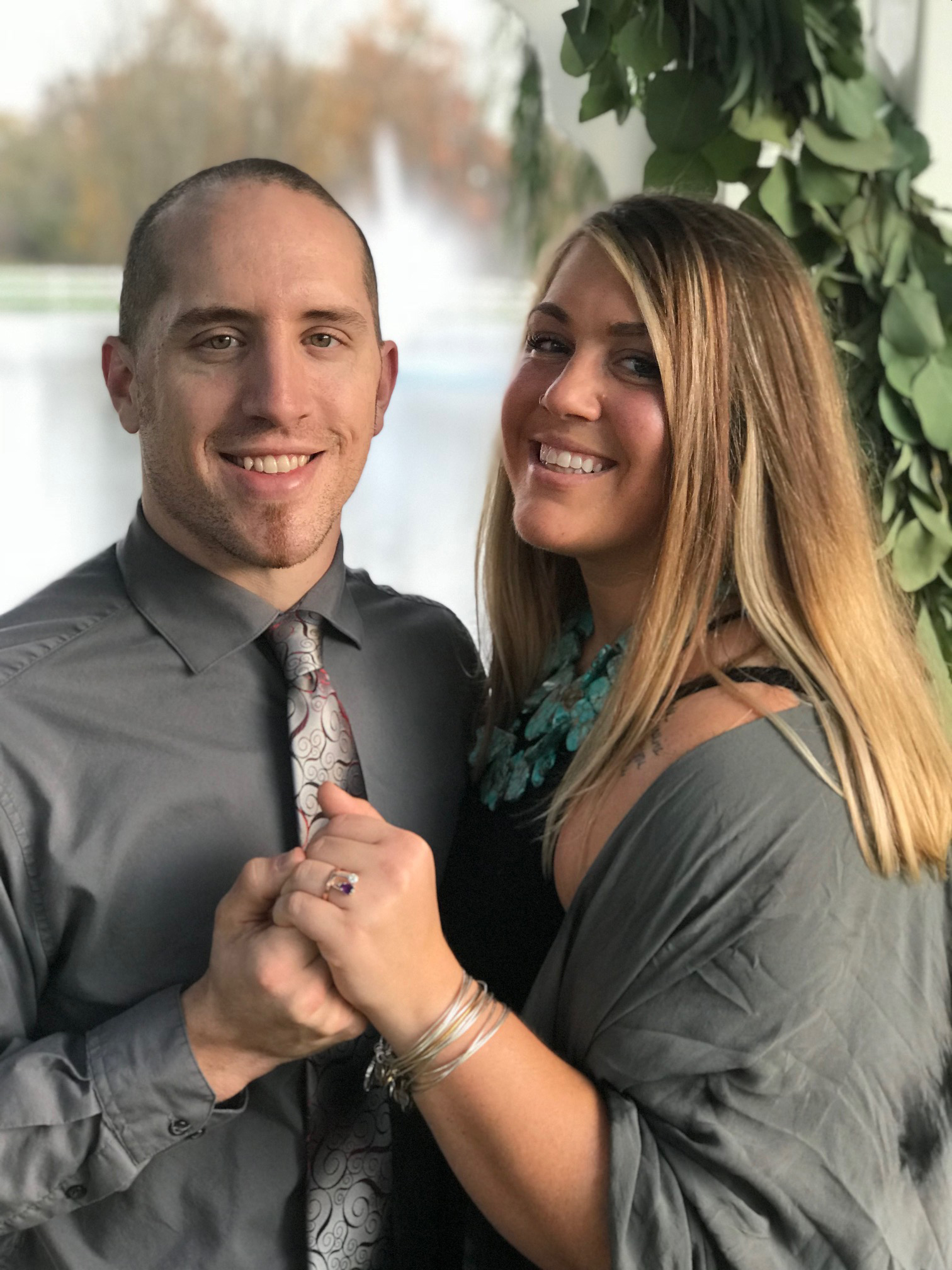 On Saturday February 14th, we gathered at my grandparents' apartment to take some picture.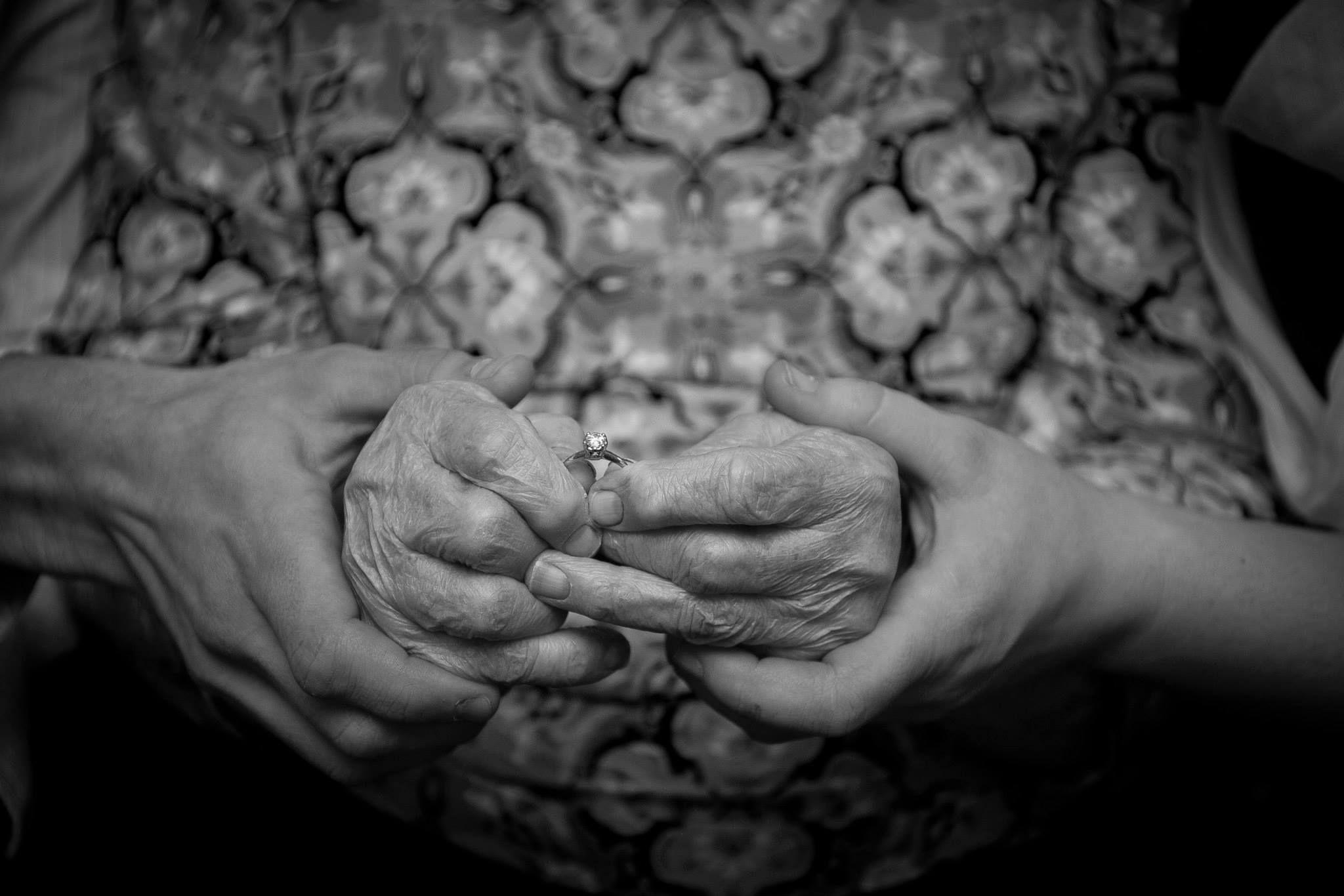 The pastor of my family's church came to bless our engagement in a beautiful ceremony. The pictures taken that night are one of my most prized possessions. They capture so much emotion. Jamie processed the images very quickly and put them on a DVD for us with music. Jimmy and I got to sit and watch that DVD with my grandparents and my family; moments I'll forever cherish.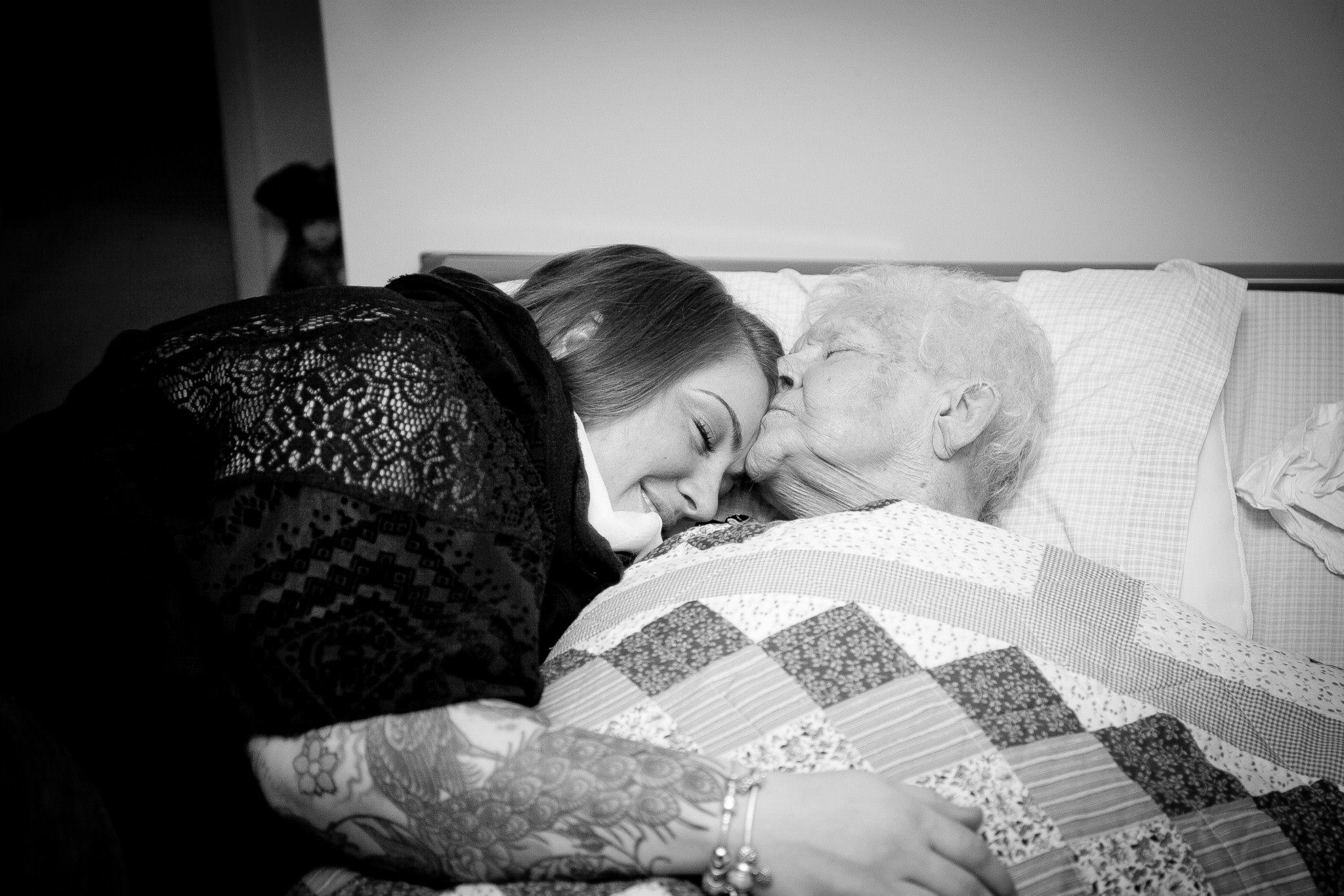 My grandmother passed away February 28th. As she got closer to her time of passing, my Pop also got sick. All of the doctors could not find anything wrong with him to cause his new weakness and pain. After my grandmother's passing, he really took a turn for the worse. On March 4th, a mere four days after my grandmother's passing, my pop's heart stopped beating. The cause was, no doubt, a broken heart. My grandparents were the definition of true love. We are so blessed and grateful to have witnessed it.
The weeks my grandparents were on hospice, I learned how strong Jimmy and my partnership was. I knew I wanted the rest of my life with him but surviving those weeks proved that we can do really hard things and take care of each other in the worst of times. The way our proposal went down was not society's picture of romantic but I would never change it if I could. Do I wish my grandparents were here? Every moment of every day but life is finite. I'm grateful for the years I had with them and that they got to see the start of Jimmy and my future.
It is so important to Jimmy and I that love and family surround us on our wedding day. Our pastor, who blessed our engagement, will be marrying us. Jamie, will be our wedding photographer. The diamond in my engagement ring is from the original ring my Pop gave to my grandmother when he proposed and they started their 70+ year journey.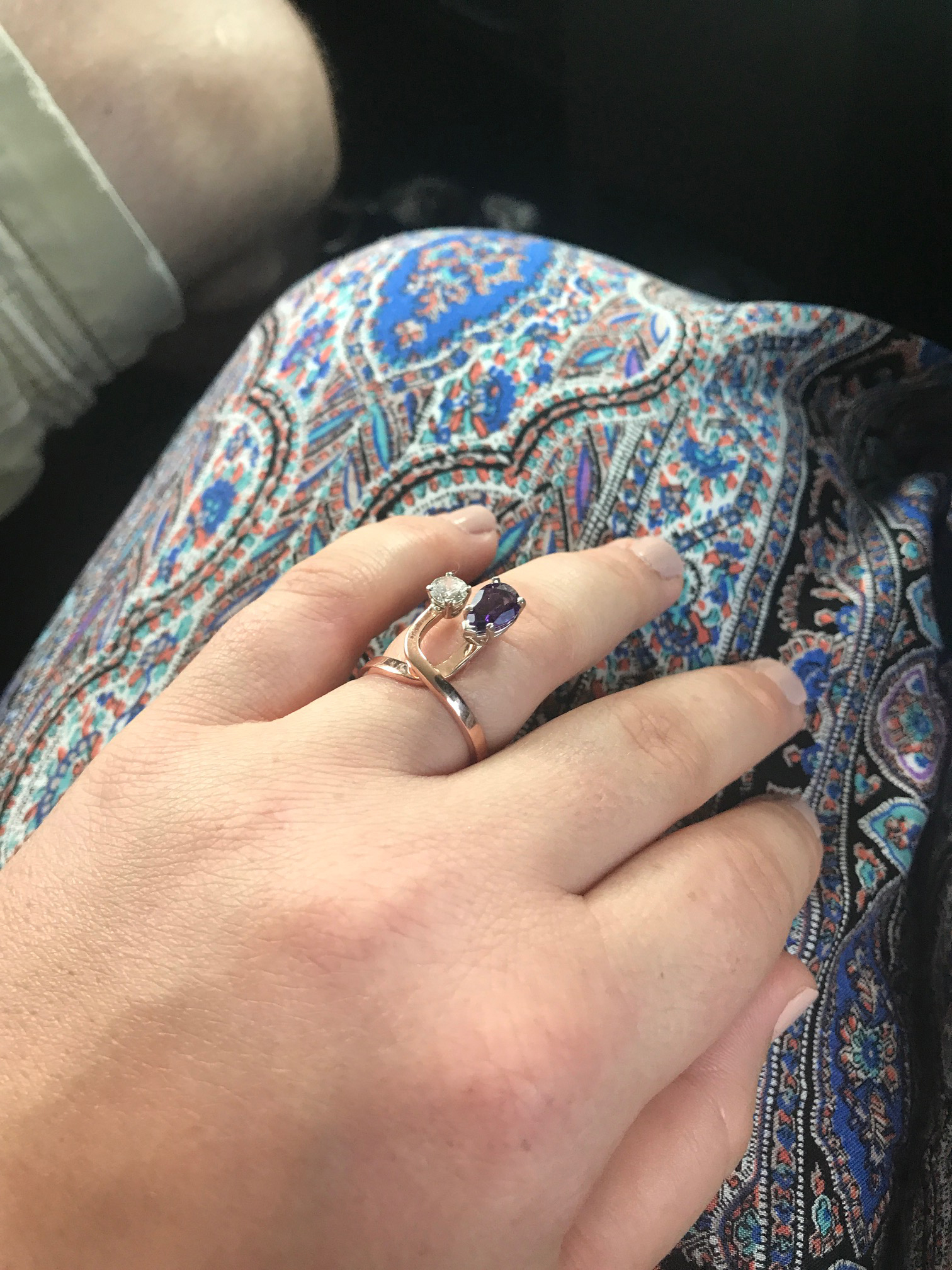 We took a few years before we started wedding planning. It gave us time to work through the emotions of loss, work on our relationship and ourselves. We decided we were ready to start and are absolutely ecstatic to plan our big day.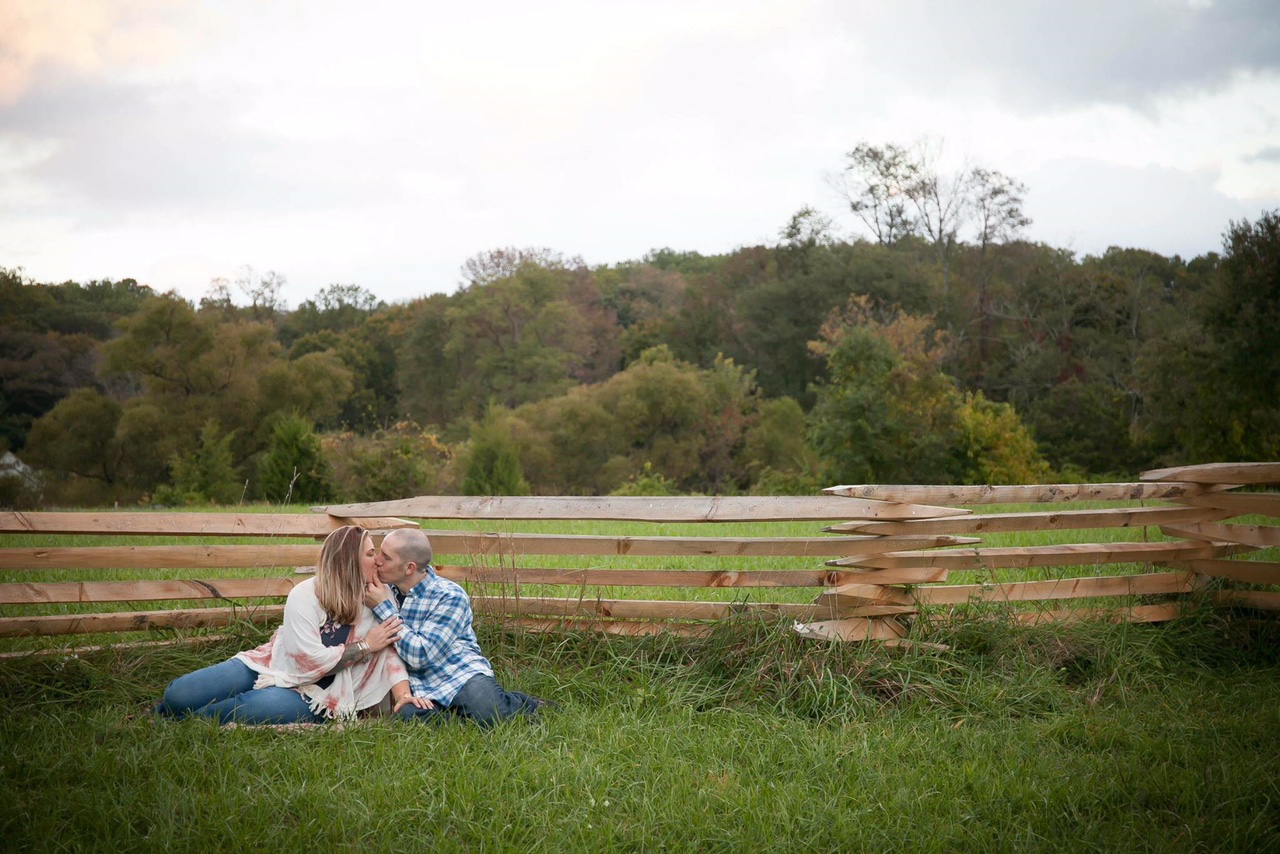 ---
---