From Bride to Bridesmaid: Chapter One
March 12, 2018 by Hannah Chiccone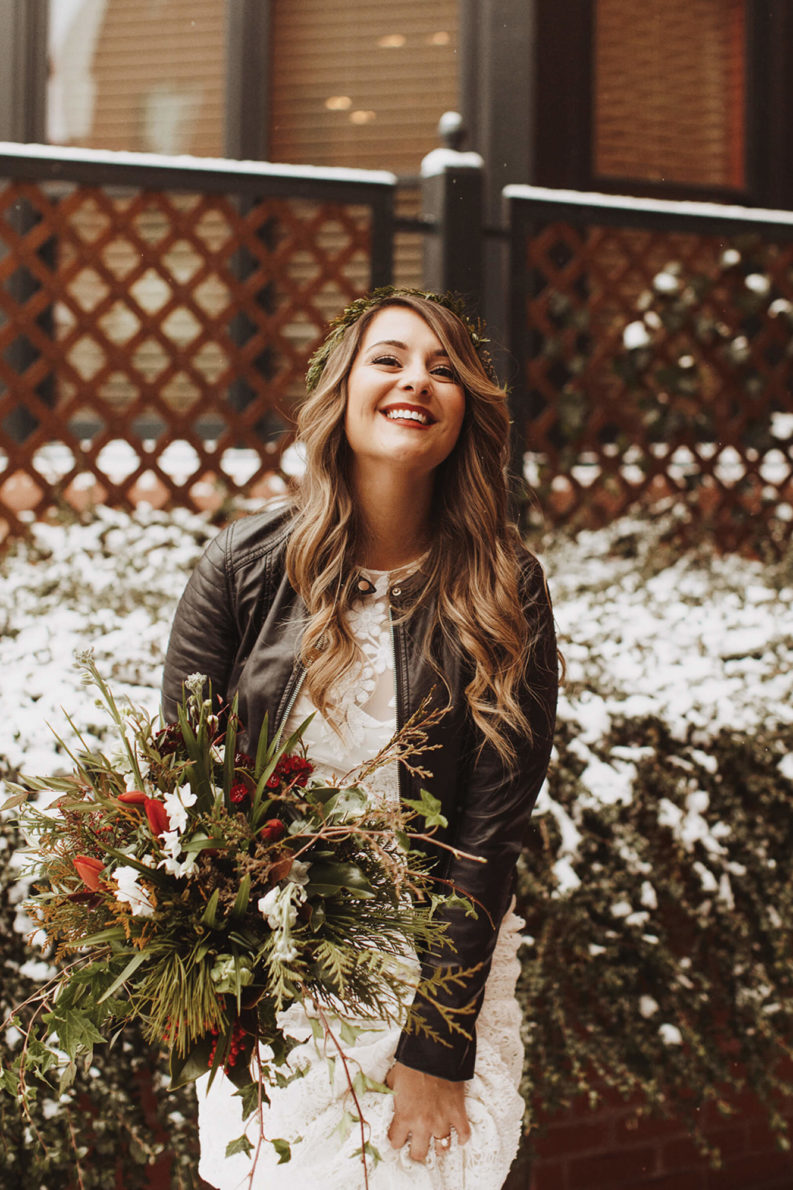 Photo by Nessa K Photography
Hello all! My name is Hannah and my wedding will be featured in the June issue of "Local Love." I was married January 2017 at the 2640 Space. Planning my wedding had to be one of the happiest times of my life. Even with any stress that came along, I was happy that at the end of this special day I would be marrying my best friend. I have been married a little over a year and am still just as obsessed with weddings as I was before getting hitched. Since my wedding, several close friends have gotten married or are getting married and I thought that this would be a good time to share my "from bride to bridesmaid" experiences.  
 Whether you're married, soon to be married or recently engaged, I want to take this time to give you a little "Hip, Hip, HOORAY!"  Now that we have that out of the way, it's time to get real. Being in a friend or family member's wedding as a member of the bridal party, or even a guest of a wedding is (first and foremost) an honor and privilege.  Sometimes, it can be difficult and time consuming, but at the end of the day, you are celebrating the ones you love, committing their love for each other forever –and that's pretty rad. It is important to keep this in mind at-all-times, especially when you have gone through or are going through the experience of planning your own wedding.
To the (Recently) Married Wife
I'm sure your wedding was the most (insert all of the positive adjectives here) wedding there ever was. That being said, it is now time for your friend to have the wedding of their dreams, with you by their side. Sometimes, it's difficult as a newlywed to "remove the veil," and let someone else soak up the spotlight. Instead of mourning the loss of your wedding, celebrate the fact that you planned the perfect wedding and can now lend your expertise to a friend in need. Remember how important it was to have your bridesmaids helping you out and keeping you sane in all situations—return the favor as you pass the bouquet. 
To the (Shared) Bride-to-Be
Maybe you are in the thick of wedding planning and the "fun" has run out. You're now paying off the final vendors and finalizing seating charts instead of picking out dresses and getting showered with gifts. Or perhaps you're newly engaged and are relishing in the "congrats" text messages and deciding on whether an engagement party is right for you. Whether you're at the beginning, middle or end of the wedding planning road, you've reached a major and unseen turning point—the FaceTime phone call from your BFF gushing over her new engagement ring. Of course, you're over-the-moon excited for your bestie, but feel as though some of your thunder has been taken. Relax, take a deep breath and focus on the positive. You both get to go through a HUGE life milestone, together. You are both living separate experiences and can lean on each other in (all of the) hard times of wedding planning.
"From Bride to Bridesmaid," will guide you through being a bridesmaid or guest of a wedding:  from planning to partying and everything in between. Hope you enjoy this blog with a laugh and a glass of champagne (or two) because being a bridesmaid isn't always easy. But we all love love, right?
Cheers, Hannah
You can find Hannah here.

---
---