Soupy & Her Suitor: Five Steps to Building a Budget
August 16, 2017 by Megan Campbell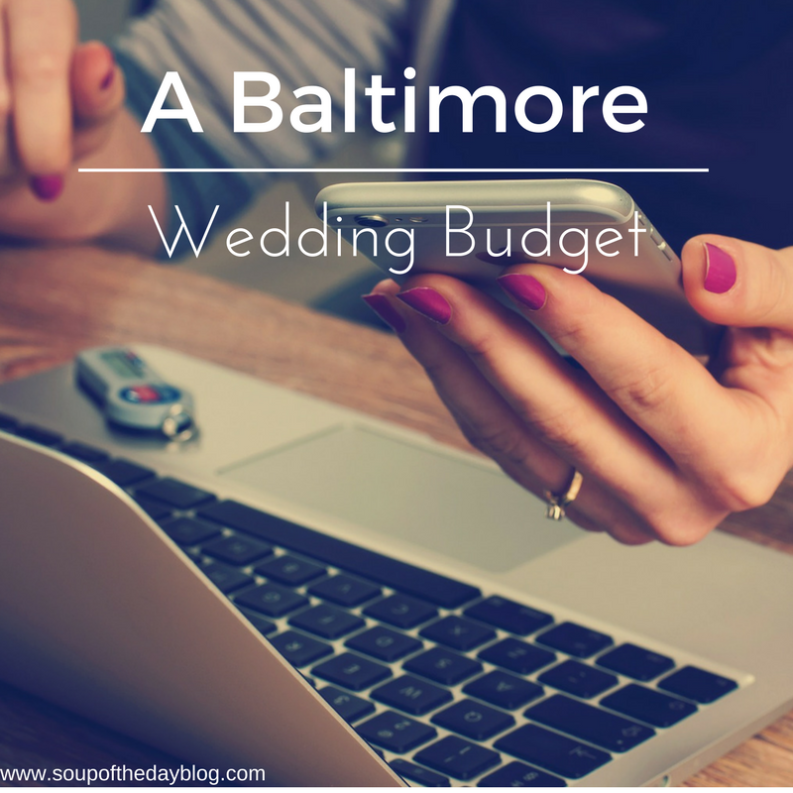 When asked the question, "What is the hardest part about planning a wedding?" my response has consistently been building the budget! While I'm sure the "hardest part" will change over the course of our 15-month engagement, for now the budget has proved to be difficult, frustrating and awkward to say the least.

Unfortunately, it's absolutely necessary to lock down before beginning the wedding planning process so Brides, buckle up because it's time to build a budget!
Here are the 5 Steps to Building a Budget that I recommend taking:
Discuss money with all parties
Honestly, this was the worst part. Talking money is never easy but it is the first step in building a budget. We are so very lucky to have great sets of parents who are able and willing to help with the cost of our wedding. Between both sets of parents they were willing to pay either a fixed amount to go towards whatever we saw fit OR they agreed to cover individual elements of the event i.e. alcohol and the band or flowers and the cake.
Settle on a final amount
Once we had talked to both sets of parents and figured out what we could contribute ourselves we had our final total. This amount will vary tremendously based on a variety of factors. Getting married in Baltimore is more costly than getting married in rural Delaware where I'm from so the amount we all pitched in reflected what is "industry standard."
Start researching costs
This was the hardest part for me. What is industry standard? For example, what is normal for a cake? $250 or $800? How was I supposed to know if I was being scammed when I thought I had found a good deal? I utilized my bridesmaid Macy (who also happens to be a wedding planner- check her out HERE) for this one! She knew what ranges are common for each line item i.e. rental order, cake, flowers, caterers. Obviously we may like another cake more and splurge on that or find a great caterer who may cut us a deal but it helps immensely to have an idea what a range might be for each category.
Plug in price ranges (minimum you can expect to maximum you're willing to pay)
After talking to Macy we drafted a list of the price ranges and built them into the budget. We included the minimum we can expect to pay and the maximum we are willing to pay for each item.
Build in a buffer
There are always unexpected costs in life and especially weddings! Tipping each vendor, unexpected delivery costs, replacements, that pesky cake cutter which you forgot and had to buy last minute at triple the price . . . all of those things add up. Building in a buffer to the budget and knowing you have the safety net to fall back on helps me to not stress out as much about going over budget.
Stick to it
I can't say it enough; you've built this budget, now stick to it! Why spend the time to create a detailed budget for yourself if you're never going to look at it again? I can't plan events in my day job without a budget and I definitely can't plan a wedding without a budget so now that I've made it, I will be referring to it regularly!
Bonus Tip: Have fun!
At the end of the day it's your wedding and you should do what makes you happy. If you want a multi course meal with steak and crab cakes or barefoot backyard nuptials that is up to YOU! Make sure you don't lose sight of what you want for your special day and work towards that.
Below is a chart with price ranges for a wedding in Baltimore City!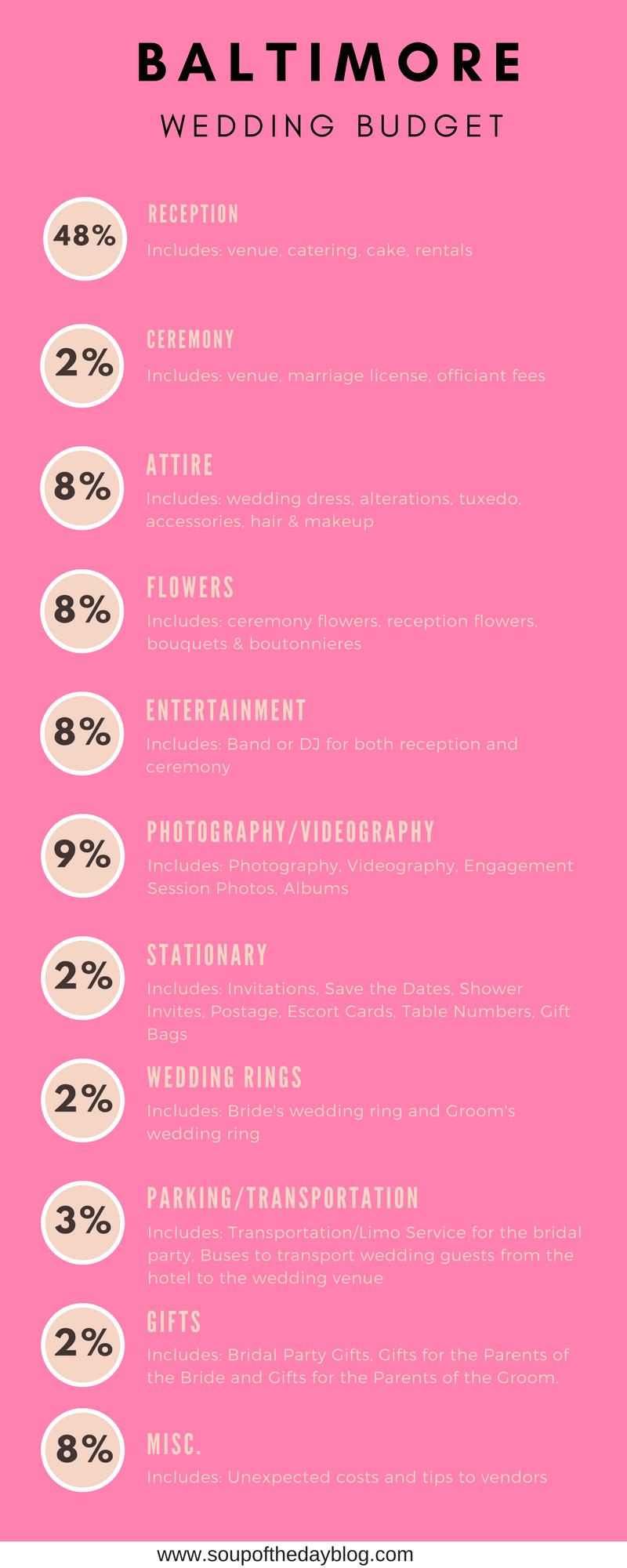 ---
---