​How the Other Half Lives: The Ring is the Thing
July 19, 2017 by Corey McLaughlin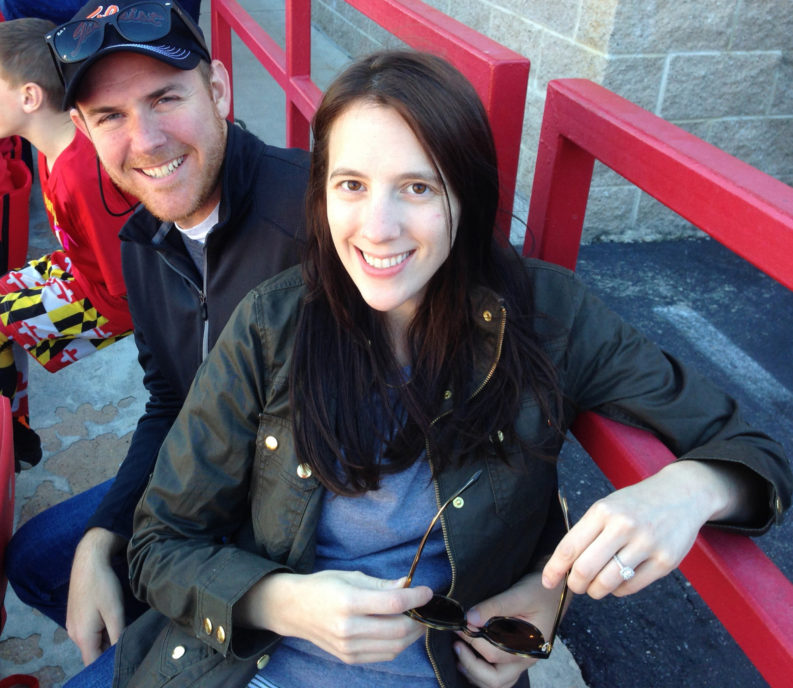 The ring.

For a groom, buying an engagement ring is the first actionable to-do item once you decide you want to propose. It can seem, and can be, a daunting task.
If you're lucky, like I was, your future wife will send you not-so-subtle links to ring styles she's interested in. (Jamie began doing this . . . [checks Gmail archives] . . . in February 2016.)
That's the start: What does she want? Then you have to figure out how to do it. Budget, of course, is the first thing to determine. How much are you willing, or can you, spend? And will that allow you to fulfill her expectations? Hopefully, the answer to the latter is yes.
I laugh thinking back on it, but the expectations for me were pretty low.
Jamie woke up more than one morning and told me she'd had a terrible dream. In her sleep, I'd bought her the ugliest ring ever. It was made of string and rope, and she was devastated. I'm not kidding.
I'll show her!
As I said in my last post, our engagement in September had been a long time coming.
Probably the first time I knew it was going to happen was when Jamie mentioned one night that–if I did propose–her mom had a diamond ring (that her grandfather had given her grandmother) that she'd set aside for when the time came.
Take that diamond and blend it with a modern setting and band, Jamie said, something like the Google images she'd sent.
I laughed again.
It was a few days after I asked her dad for permission to marry, and we were all together in a big group. My future father-in-law thought it the appropriate time to hand me the ring, behind our backs as if no one would notice.
Jamie saw, of course, but wasn't upset. She chalks it up as another "Larry David" moment with her dad. Either way, I had a blue velvet box with a diamond ring in it.
Yes, this is how we do things.
Creating and purchasing the ring Jamie would wear was a lot more stressful than conceptualizing it.
To make things easier, I went with my parents to a jewelry store back on Long Island that they'd shopped at for years. To my delight, the woman who owned the store said they had a band that her jewelry-makers could fit the older diamond into; exactly what I was looking for.
Awesome. They did it up. It looked good to me and I swiped my card. Happy as a clam.
And when I proposed, Jamie loved her ring. I did it!
Then Act 2 happened.
Some thread from a sweater or something caught on the ring. It seems it wasn't set all that great. And, when Jamie got a second opinion on it from a local family friend, she called me crying, telling me that she was told she should get a new ring. (And she was crying because she felt bad for me.)
I found it hard to believe that I'd have to buy a brand-new ring, but then another jeweler said the same thing. I went back home and the place I bought the ring from and they adjusted the setting. I watched them do it and, again, all looked OK to my amateur eye.
A few months later, one of the smaller diamonds on the band fell out.
$#$#@#?! Had I been had?
At this point, I called the jeweler and told the owner the situation. The call ended with her calling me "a pipsqueak" for questioning the work, but said she'd make it right. I only then took a closer look at the receipt, and it said "No return or credit given on special orders. Store credit only given on all returns. Not transferrable."
Here's one big ring-buying lesson, grooms, for anything, really: Read the fine print. I tell this story so you may learn from my experience.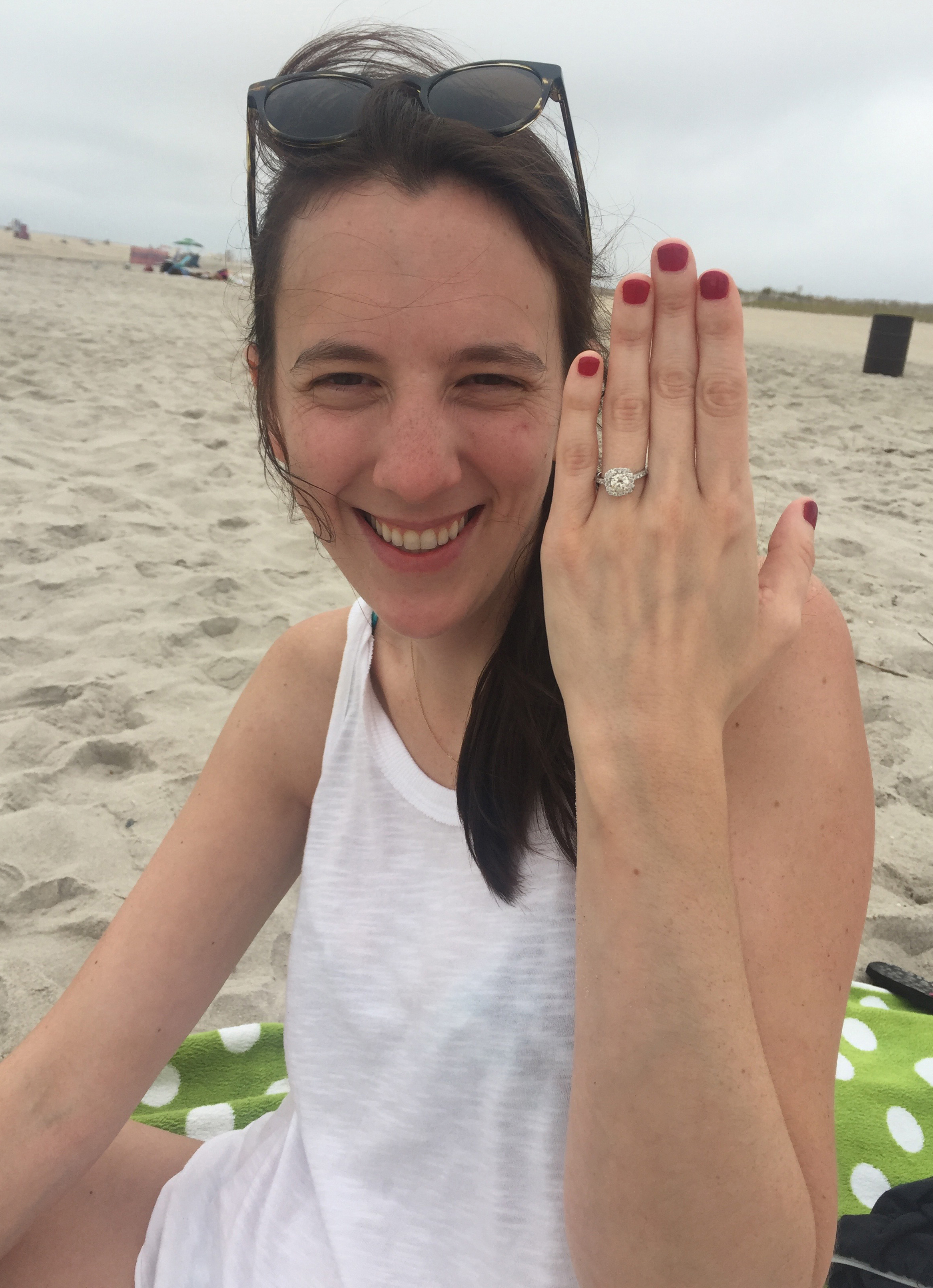 At that point, being name-called during what should be a happy, once-in-a-lifetime experience, I'd already moved on. I'd take the hit and go somewhere new, and was thinking of how I could start an online jewelry business where you didn't have to deal with this sort of nonsense, and one where businesses were rated like Uber drivers.
The same day, Jamie sought the opinion of one of her closest friends, Allie, who is in the business (thanks Allie; you can check out her work here.) She recommended we visit Nelson Coleman Jewelers in Towson. I probably should have done this all along.
The employee who asked if we needed help, Peggy, couldn't have been nicer. She examined the ring and delicately asked Jamie and I if "there'd been trauma" to it. Ouch. In a way, I guess so.
I spent maybe an hour at the store as my new lifesaver detailed what their jewelry-maker downstairs said would need to be done.
She was the first person to say I didn't need to buy an entirely new ring. "We see this all the time," she said. It'd take maybe three weeks and cost a couple hundred dollars.
Not too bad, all things considered.
The ring. It's the thing; the item that marks the start of your engagement, something your wife will wear forever, and something that she dreams (or, in my case, has nightmares) about. It's one of those traditions you just have to do.
Thankfully, all ended well, in advance of our wedding in October. Jamie couldn't be happier with the finished product. And while it took a couple tries, at least it's not made from string, or rope.
---
---