Soupy & Her Suitor: Will You Be a Bridesmaid, Hon?
July 14, 2017 by Megan Campbell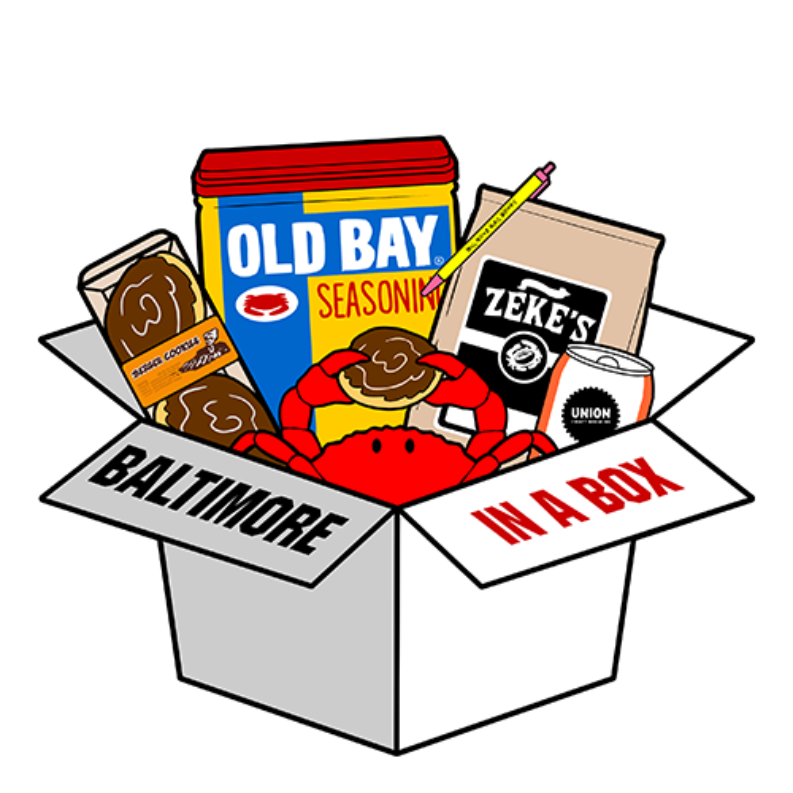 Just like any woman, I've dreamed about my wedding since I was little. Some details have changed over the years including the guy I'm marrying (sorry it didn't work out Ryan Reynolds) and the girls standing next to me. The criteria for who those ladies were in my fantasy has changed over the years as well. They were the girls who played nice during Red Rover in elementary school, the girls who had me in their Top 8 in high school and now they are the girls who I call first when something exciting happens in my life. The girls who I know will 100% be happy for me and genuine in their love and support. The girls who are my family by blood or otherwise and who I can't imagine being without on my wedding day.

When deciding on how to ask my bridesmaids to be a part of our special day I knew I wanted to do something unique and very Baltimore. The only thing that came to mind was Baltimore in a Box. I love this company and have worked with them professionally and personally so it was a no brainer that I'd make custom boxes and surprise the girls with them.
I reached out to Ross, owner of Baltimore in a Box, and asked if we could customize these boxes. I wanted them to be filled with things I love, things that represent Baltimore and also things that represent home to me, including the Delaware and Maryland beaches. Together with Ross we chose the mini box since I was opting to include 5 smaller items and we set to work picking what would go inside!

I chose a Hon sticker, The Charmery Waffle Cone air freshener, Mouth Party Caramels, Michele's Granola and Fisher's Popcorn.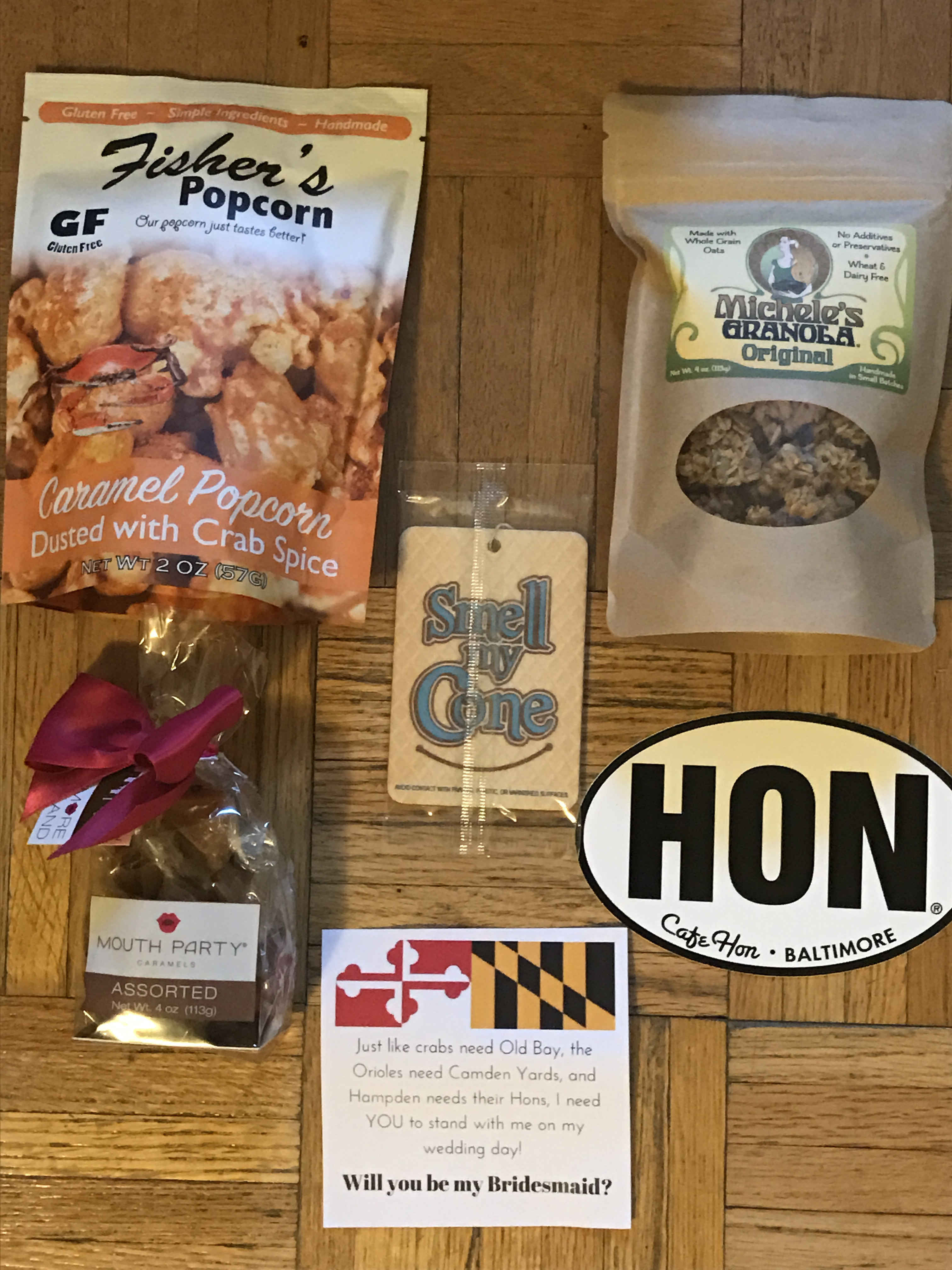 Hon Sticker- My first weekend in Baltimore was spent at Hon Fest in Hampden. I put on a red polka dot shirt, curled my hair and put on a bright red lip. I love a good theme and Hampden does it right! This is a great memory for me and my first introduction to Baltimore Hon's!

The Charmery Waffle Cone air freshener - I am a long time lover of The Charmery and really love them for offering such delicious vegan flavors. We've worked together professionally in a few different capacities and also for my blog. It helps when the people behind a company and brand are so special.
Mouth Party Caramels - I was first introduced to Mouth Party Caramels when I worked for Yelp and the first event I worked for Yelp Baltimore was at their store in Clipper Mill. Since then they've participated in a few giveaways on my blog!
Michele's Granola - I love granola and eat it almost daily so when I moved to Baltimore I tried Michele's and fell in love. I was so excited when Michele herself reached out last year inquiring about holding her anniversary party at our park. The event was a success and we are doing it again this year.
Fisher's Popcorn - I grew up going to the Delaware and Maryland beaches as a child and we never left the beach without Fishers popcorn. My flavor of choice is plain caramel but since we were going with a Baltimore theme I opted to throw in the caramel flavor with a dusting of old bay.
After picking the items I needed to make a note that did the asking for me! To go along with the theme I wrote the words:
Just like crabs need Old Bay, the Orioles need Camden Yards, and Hampden needs their Hons, I need YOU to stand with me on my wedding day. Will you be my bridesmaid?
My bridesmaids consist of my three best blogger babes, my two cousins and my BFF Katie is my Matron of Honor. I am so happy with how the boxes turned out! If you'd like to make bridesmaid Baltimore boxes visit their website and contact Ross with your request.
---
---