​How *Not* To Plan Your Wedding: Don't Call It A Diet—Every Bride Needs A Wellness Plan
June 23, 2017 by Kelsey Haywood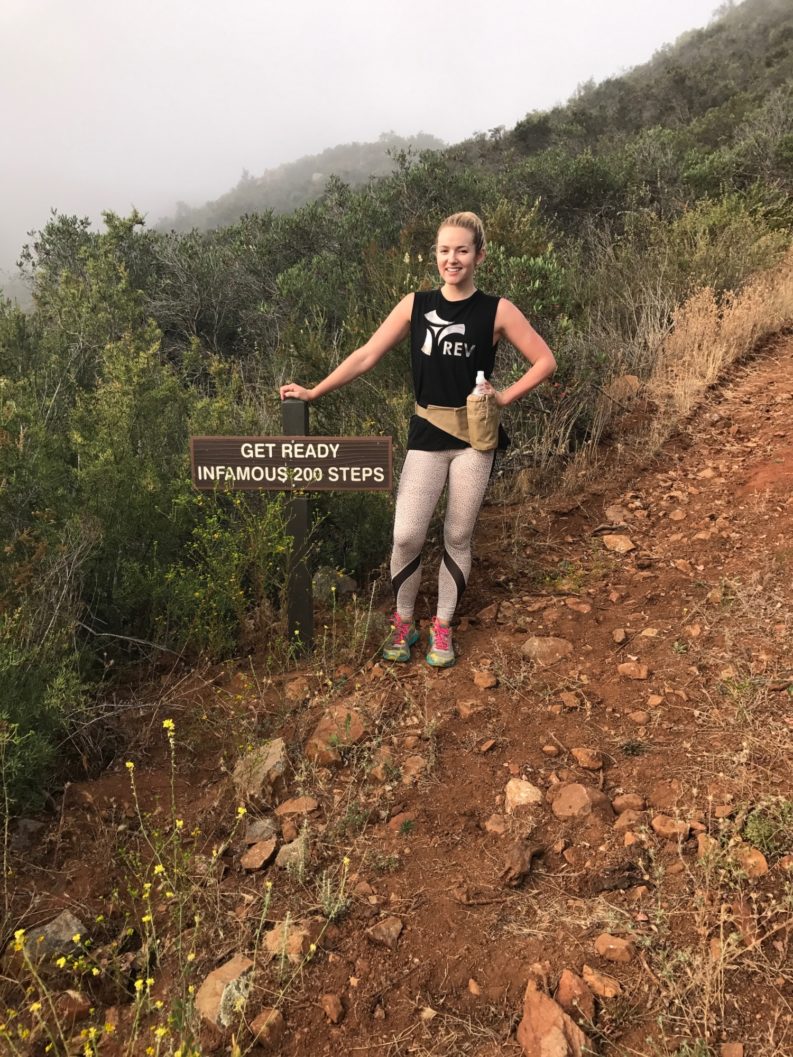 Representing Rev during a wellness retreat at Cal-a-Vie Spa in sunny San Diego. That hike was killer!

I can't even count the number of times that I've heard a bride-to-be utter the phrase, whether slightly joking or in complete seriousness, "Oh, I can't—it's not on the wedding diet." (This occurs while the bride is declining dessert or a martini or a piece of fried calamari, and everyone seems to completely understand that she won't be indulging because obviously.)
Wedding diets are a thing, you guys. And, in my experience, they sound pretty awful.
There's no way I'd ever consider depriving myself of my life's loves—good food, good wine, great times—and especially not in the months leading up to my wedding. Being engaged is so much fun; but deprivation diets are definitely not.
That said, I do want to look and feel my absolute best on my wedding day. I want to balance my stress (and, oh yes, there's been stress—but that's another post!) I want to be able to hike for hours on my honeymoon. And just in general, I want to approach my wedding day feeling happy and healthy. (Glowy wouldn't hurt, either.)
So several months ago I sat down and started hashing out my wedding *wellness* plan. I enlisted actual experts (you'll meet one below, and more in upcoming posts). And although there have been some ups and downs (and even week-long hiatuses because sometimes life just gets in the way), I started a new lifestyle that has me feeling better than literally ever.
While every bride's wedding wellness plan should be completely customized to her lifestyle and her goals, I'm going to share all the steps and secrets that I've found to be helpful—and hopefully, it'll inspire you to figure out whatever will make *you* feel fabulous on your own big day.
Part 1: Cardio (and complete mental bliss)
I started getting into spinning a few years ago, and I've always loved it—but I never fully committed myself to a regular spin routine until I walked into Rev Cycle Studio and saw a flyer for their Bridal Package. Here's how it works: One flat rate gets you three months to use 60 classes (which averages out to 5 classes a week) of both spin and barre, plus they throw in a special bridal party ride with a DJ and champagne. Could I really get into the studio for 5 classes a week? I wasn't sure, but I knew I wanted to try—so I signed up immediately.
Three months later, I am fully addicted to both spin and barre. My goal of using up all my classes in the package helped me make my fitness a priority: I woke up at the crack of dawn for early-AM sessions (sometimes a double with barre and spin back-to-back!), I structured my work day so that I could get out of the office in time for an evening ride, and my weekend plans often revolved around squeezing in a class or two.
Very quickly, spinning became an extremely special part of my day—45 minutes, just for me, when I could completely bliss out on the bike. The cardio benefits were obviously a key component of my plan to get fit; but, as instructor Sam Sank often says during class, it's also an opportunity for a "moving meditation," and the stress relief it provides has become essential to me.
No two classes are ever the exact same, and all the instructors have their own slightly different style. While it's impossible to pick a favorite, I'd definitely recommend Nick for both beginners and hardcore spinners—his rides are so seamlessly structured that you don't have to think about anything; he tells you *exactly* what to do and how to push yourself to get the maximum impact out of your ride. Sean's class is almost trance-like and perfect for when you just need to step outside of your own head for a little while; the beat of the music plays a huge role. And then I also love Sam (who always offers the most inspiring and empowering words of wisdom, a great way to start your day) and Maddison (who is amazingly motivational and great at pushing you when you feel like giving up). And last but not least: I dare you to take Christopher's class and walk out of there without a smile on your face; his ability to make the class feel light-hearted and happy is such a gift.
So here's some great news: Rev has kindly offered a special discount just for Baltimore Bride readers. Get 10% off a 5-pack of classes (spin or barre, valid at both the McHenry Row and Brewer's Hill locations). To use, type code BaltimoreBride in at checkout.
And now, I've enlisted one of Rev's instructors to offer some helpful hints for any bride (and anyone, really) to kickstart their fitness plans with healthy goal setting. Read on!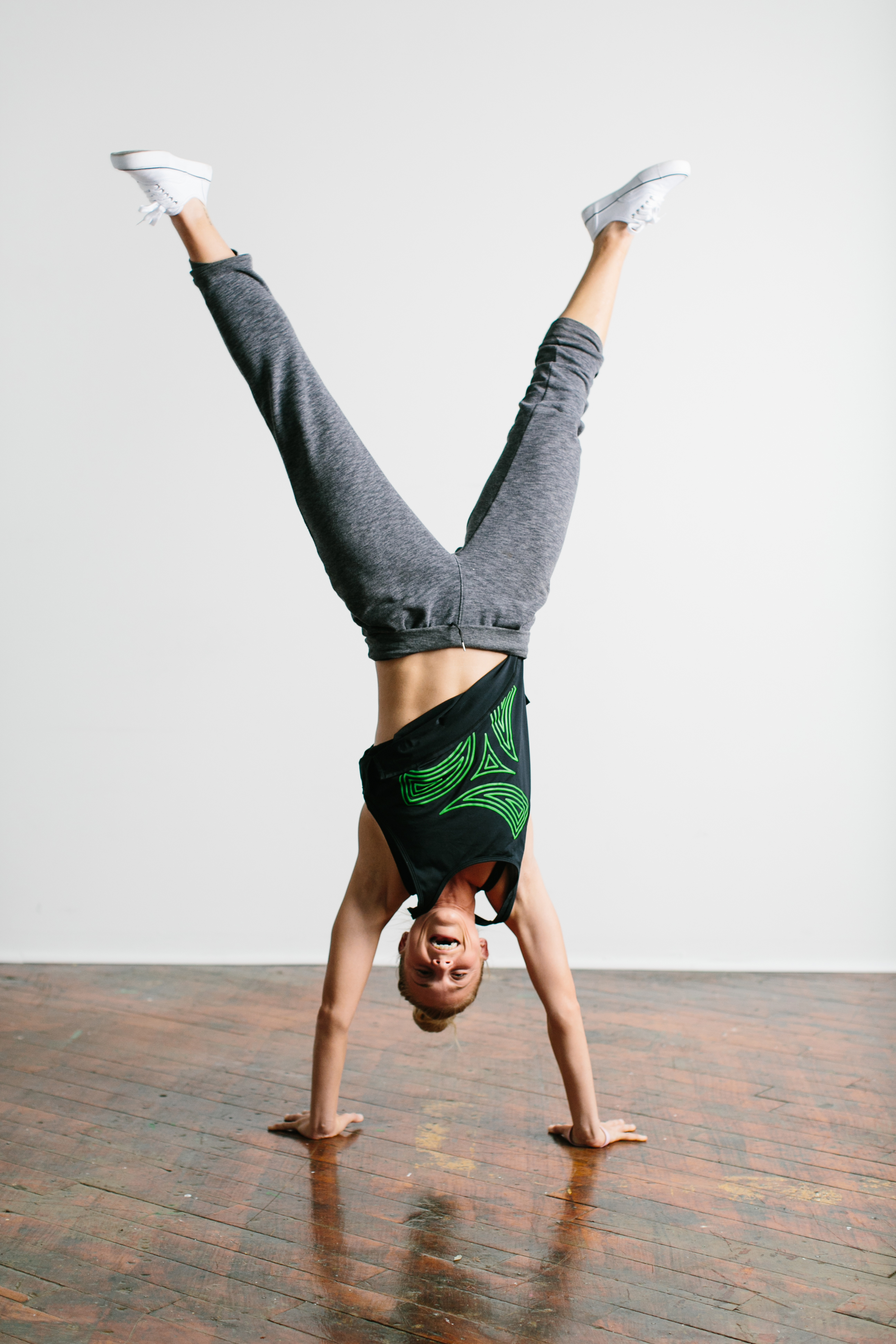 So I'm not quite at Maddison's hand-stand status (yet!) . . . but getting there.

5 goal-setting tips from Rev instructor Maddison Rowles
1. Take a walk. "I always suggest starting small and literally taking a walk to start your fitness journey," says Maddison. Ask yourself what you enjoy about working out: Is it being outside? The feel of community? Seek those things out. "And in the beginning, I always suggest trying as many classes as you can to find what you love."
2. Skip the scale. "The numbers you see can be confusing and can be so damaging for your wellness and fitness journey," says Maddison. "As a trainer I find it more useful to listen to your body and alter your exercise regimen based on how you feel, not on what a scale says."
3. Find your tribe. Accountability is everything, shares Maddison. "You could hire a personal trainer, find someone who will wake up with you before the sun rises to go for a run, or set dates with your friends to go to spin class a few times a week," she says. "The more people you have in on your plan to get fit, the better."
4. Don't sweat a set-back. So things got crazy and your routine went out the window one week? Don't let it deter you from hopping right back in. "Failure is a great place to find the spark to keep working, so failing once isn't an issue," says Maddison. "But if you fail multiple times, it's time to take a step back and see where the motivation to start this healthier lifestyle has gone—or, you may need to adjust your goals to be more manageable."
5. Embrace the rest day. It's key to work out at least 3 times a week, says Maddison—but rest is equally important. "Letting your muscles repair themselves will help you avoid burn-out or injury," she explains. "And you'll be able to work your hardest and achieve maximum results the rest of the week."
Maddison Rowles, NASM CPT, is an instructor at Rev Cycle Studio and a personal trainer at Under Armour Performance Center. Get more on Maddison here.
Coming soon: In the next installments of my wedding wellness plan series, I'll be sharing the scoop on my nutrition plan, weight training sessions and extra feel-good elements. Stay tuned!
**********
Kelsey Haywood is the content and marketing director at Girls' Life magazine. As a #Hitched blogger, she's tackling topics like ways to enjoy your engagement, anti-advice for dress shopping, and bridesmaid boxes. Follow Kelsey on Instagram for snaps of her adventures as a bride-to-be in Baltimore.
---
---