Mazel Tov: "​Just Married! Wedding Stories From Jewish Maryland"
June 21, 2017 by Korin Cerasuolo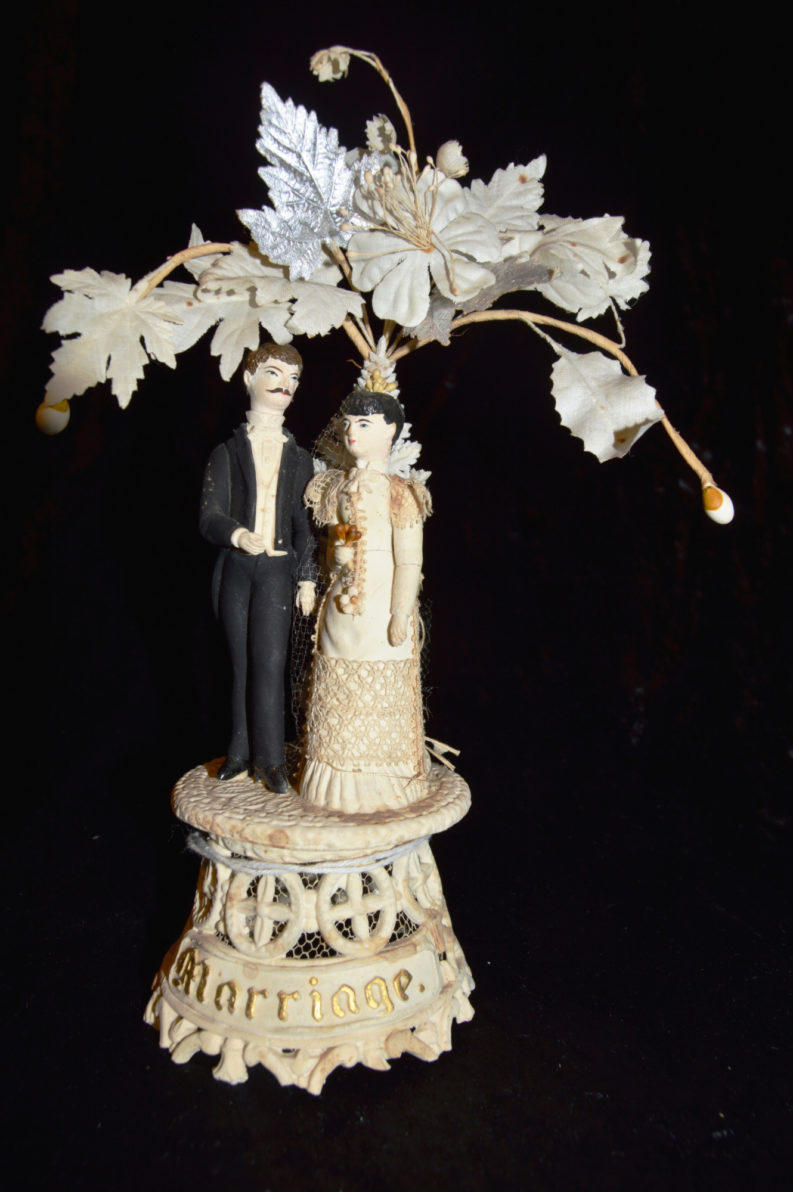 The cake top is from the wedding of Fannie Herzfeld and Moses Blum, 1904.
After just one step in the door of "Just Married! Wedding Stories from Jewish Maryland," a new exhibit running through September 17th at the Jewish Museum of Maryland, you are instantly taken into a world of weddings celebrated in the Jewish culture and all the ways it is a part of the couple's special days. Throughout the exhibit, there are artifacts which stretch across centuries of wedding traditions and celebrations within the Baltimore area. From the beautiful gowns (including one worn by four family members), to the personalized stories, photographs, and videos; visitors get to experience weddings as if they were, themselves, guests.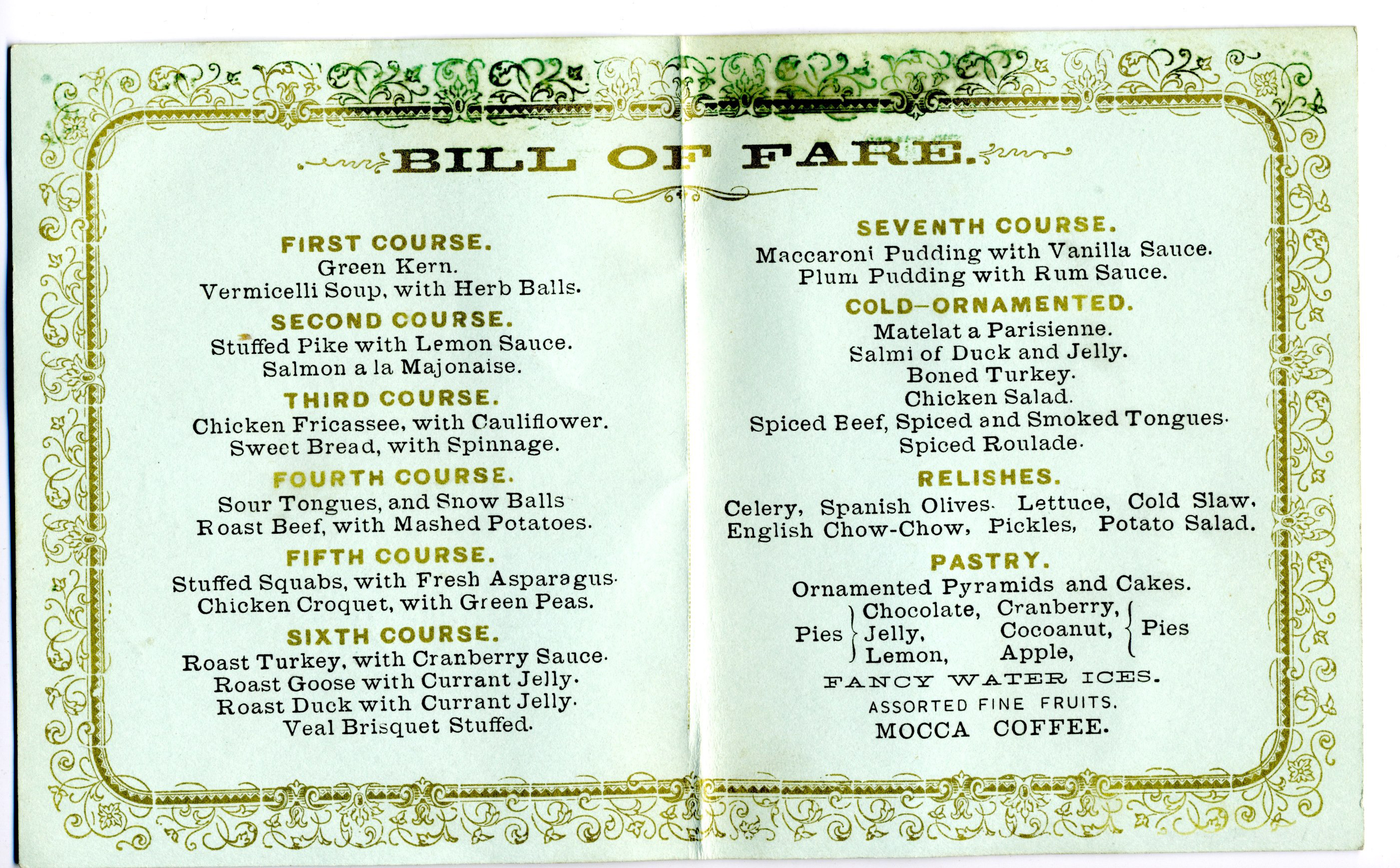 The menu is from the wedding of Max Grief and Laura Frank, 1880.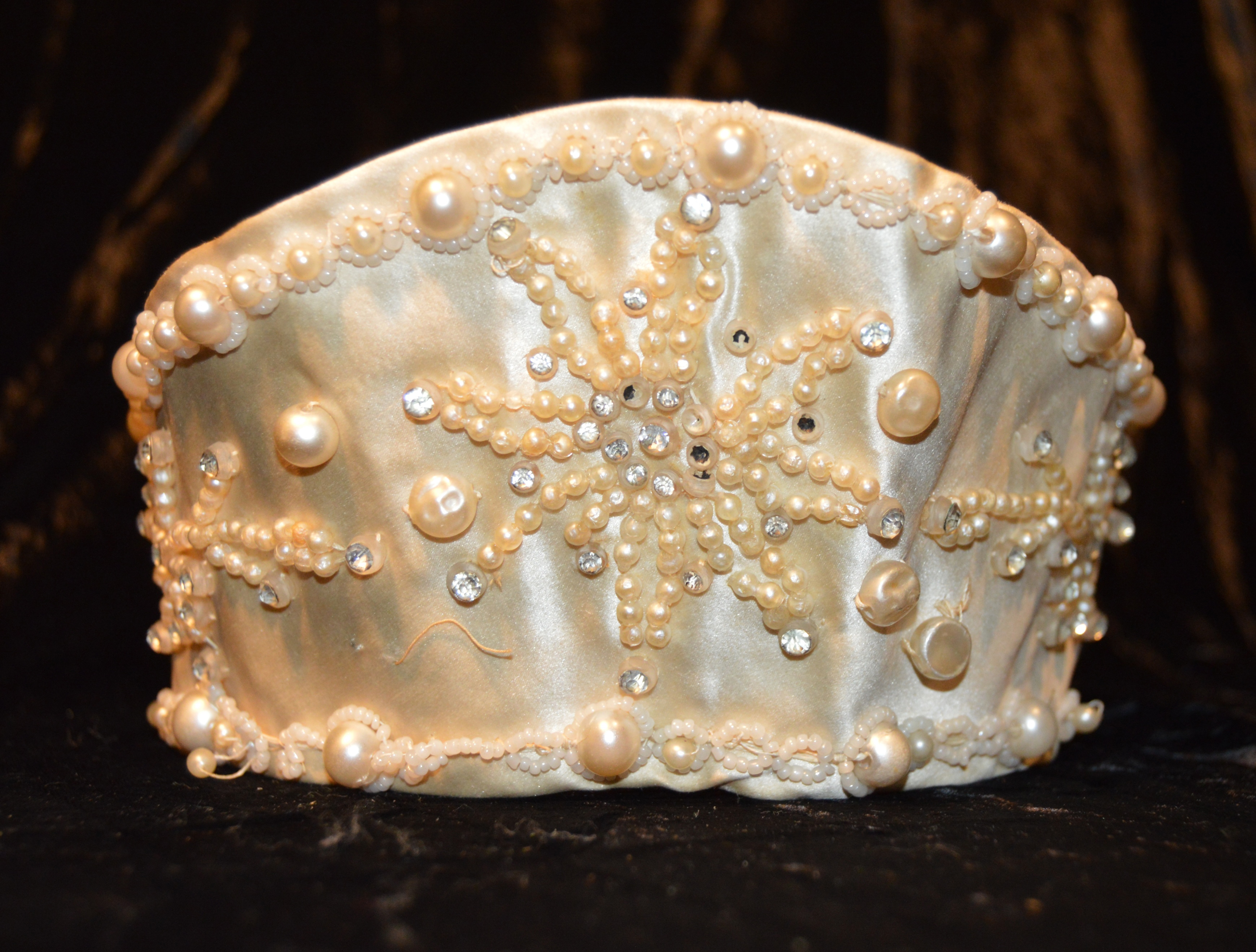 The headpiece was worn by Ethel Chertkof when she married David Kirshner in 1924.

The stories within this exhibit, are what make it so special. There are stories featuring many different experiences such as elopements, holocaust survivors, and mixed-faith ceremonies. They are all accompanied by artifacts which include items such as gowns and tuxedos, invitations, chuppahs (wedding canopy), Ketubas (marriage contracts), and so much more. Being able to see the artifacts in person allows you to appreciate their beauty, as well as become more immersed in the stories.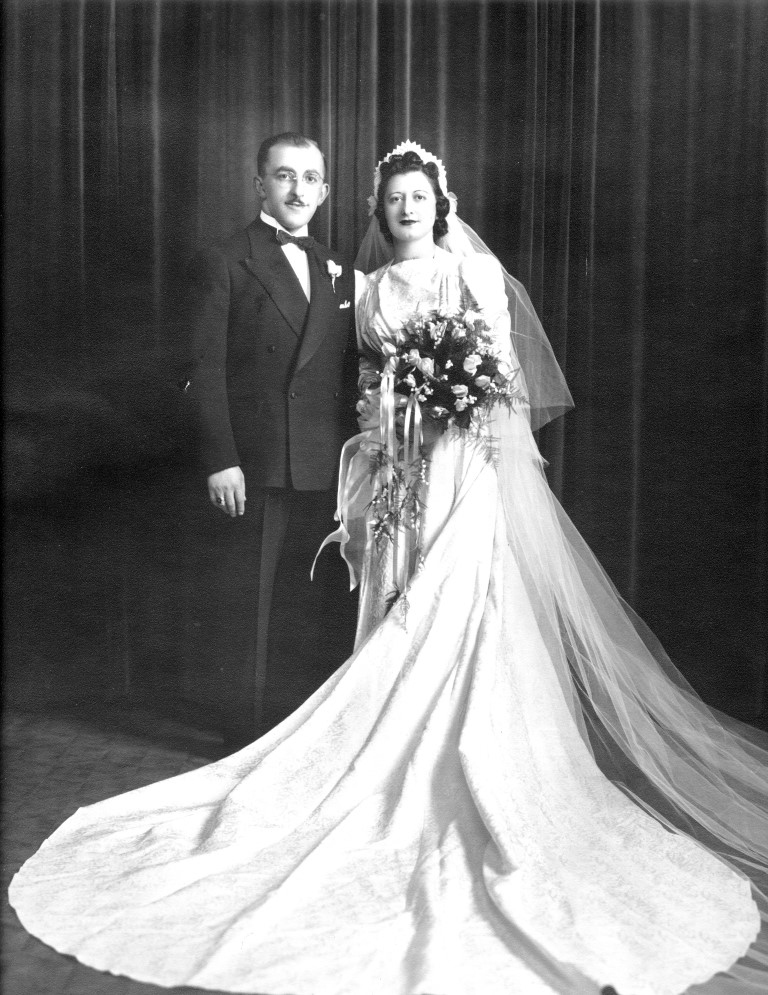 Rose Schuchman and Morris Klavan, married 1940.
Along with the stories, many other aspects of this exhibit allow you to emerge yourself into the wedding planning world. There are interactive puzzles that are fun, yet tricky. One of our favorites is a puzzle that challenges you to create the seating arrangement of the reception all while following a list of specific implications. Some of these implications include seating specific families with each other and ensuring that children are seated with their parents. Another special aspect of this exhibit is the projected slideshow of actual wedding footage from three different wedding receptions. Watching the stories unfold, all while having the wedding artifacts surround you, it truly is a unique experience.
The "Just Married! Wedding Stories from Jewish Maryland" exhibit will be on view at the Jewish Museum of Maryland until September 17. jewishmuseummd.org/tag/just-married/ Photos courtest of the museum.

---
---