Soupy & Her Suitor: A Pagoda Proposal
May 30, 2017 by Megan Campbell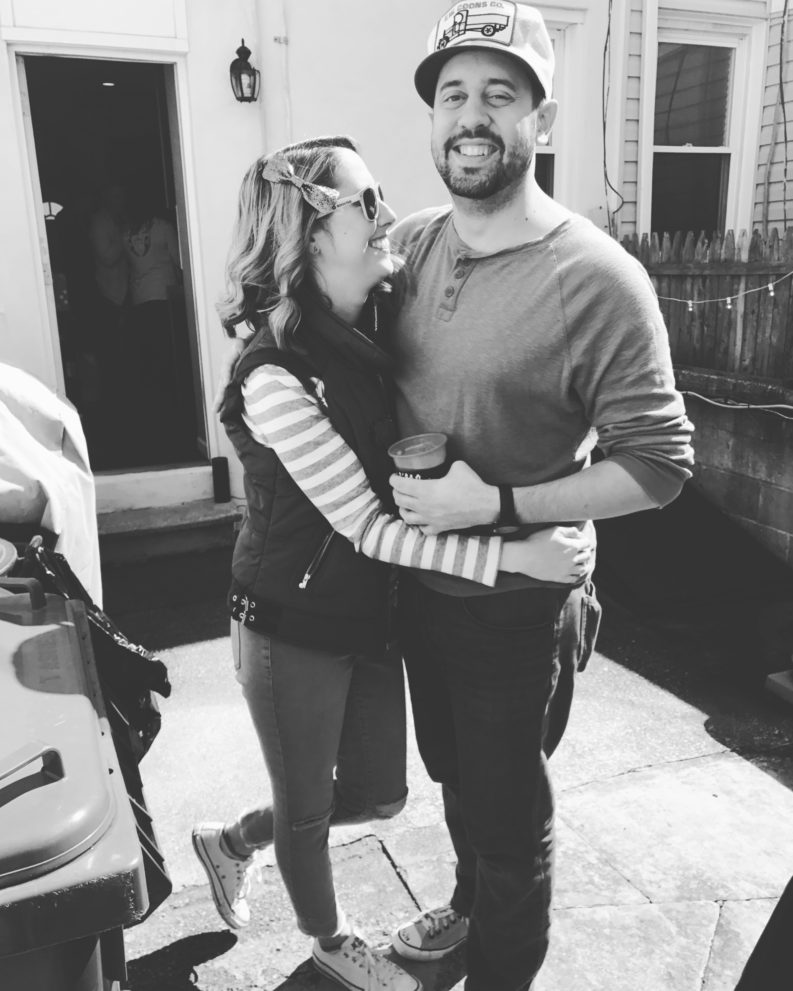 Hi everyone! My name is Megan but my friends call me Soupy (hence the title of this series) and I am newly engaged! I'm an event planner in the Inner Harbor by day and a blogger/social media fanatic (@soupppyyy) by night. I can't wait to share our engagement and wedding planning process with you all over the next 15 months!

My fiancé Chris and I met almost two years ago at the Greene Turtle in Fells Point. That's right, we met IRL (in real life) instead of online. After a few months of swiping right on Tinder, Bumble (more like FUMBLE) and every other dating site out there I was tired of meeting guys who ghosted when someone else came along.
But Chris and I met in person, we shook hands, we looked each other in the eye and we both realized that SOMETHING clicked that night.
I can't remember the words he said, but I remember how happy I felt. I don't remember the jokes he cracked, but I remember laughing, and not just a flirtatious laugh, a belly laugh.
Thank goodness for our friends who finally brought us together that night almost two years ago. Because of them I found the man who fits me perfectly, my puzzle piece and Partner in Crime.
Fast-forward a year and a half later from the night we met it's April and it is my 27th birthday. I had an event that day, in a torrential downpour. I was in a mood. The only thing getting me through the day was knowing that I was having a kick ass 90's themed birthday bar crawl happening later that night with a ton of our friends.
A couple of hours before the party we had to run some errands and I asked Chris if we could get Chick-Fil-A for dinner. He isn't a huge CFA fan, while I could eat it everyday, but since it was my birthday he agreed. We set off to get some nuggets after our errands were done and I noticed immediately that we weren't driving to CFA. Before I knew it he was whipping into a parking spot along Patterson Park near the Pagoda, which happens to be one of my most favorite spots in Baltimore. It was drizzling and he insisted that we take a walk and go up in the Pagoda. I looked at him like he had lost his mind but threw my hood on and got out of the car. In hindsight I should have been REALLY suspicious but it was my birthday and he was leaving the next day for a work trip so I assumed he was just being sweet.
On the walk to the Pagoda we realized that there was no one else in the park. We had it all to ourselves . . . until I saw a familiar six foot tall figure with dreads practically melting into the side of the Pagoda trying so hard to disguise himself.
"What is Nick doing here?" I asked Chris. So confused but in that very moment I started to figure out what was going on.
"He's taking our picture Bub," was his response.
I swiveled over to look directly at Nick, "Taking pictures of WHAT?!"
Right then I turned my attention back to Chris. He was on one knee with a ring box in his hand. It felt like time stood still, just long enough for me catch up and realize what was happening before saying yes and watching him slip the most beautiful ring onto my finger.
I'm excited to take you all on this journey of being engaged and getting married! Follow along here and also on my Instagram!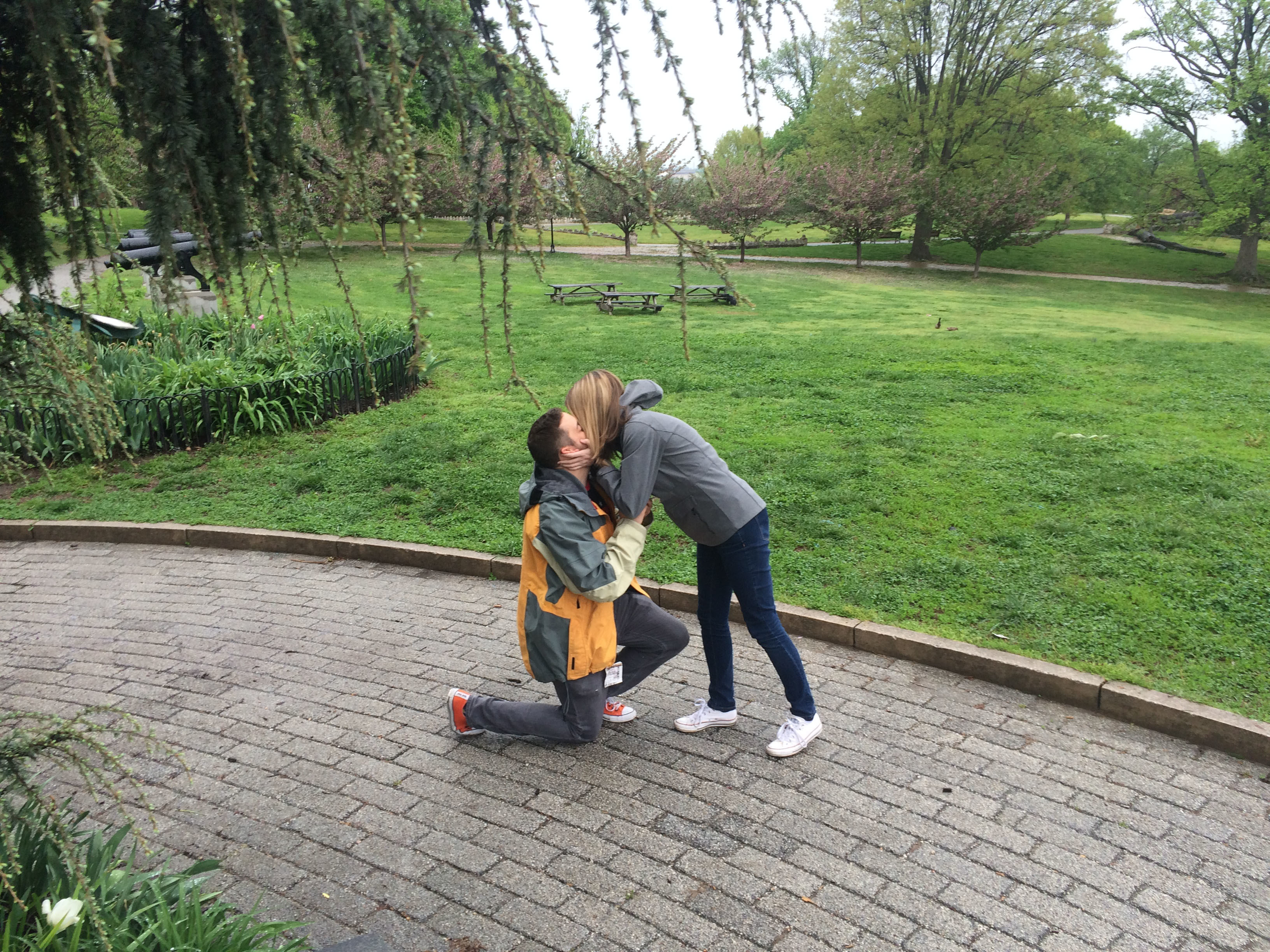 ---
---