A Vendor Gets Hitched: The Flowers & The Bridal Party
April 26, 2017 by Ashley Hoffmann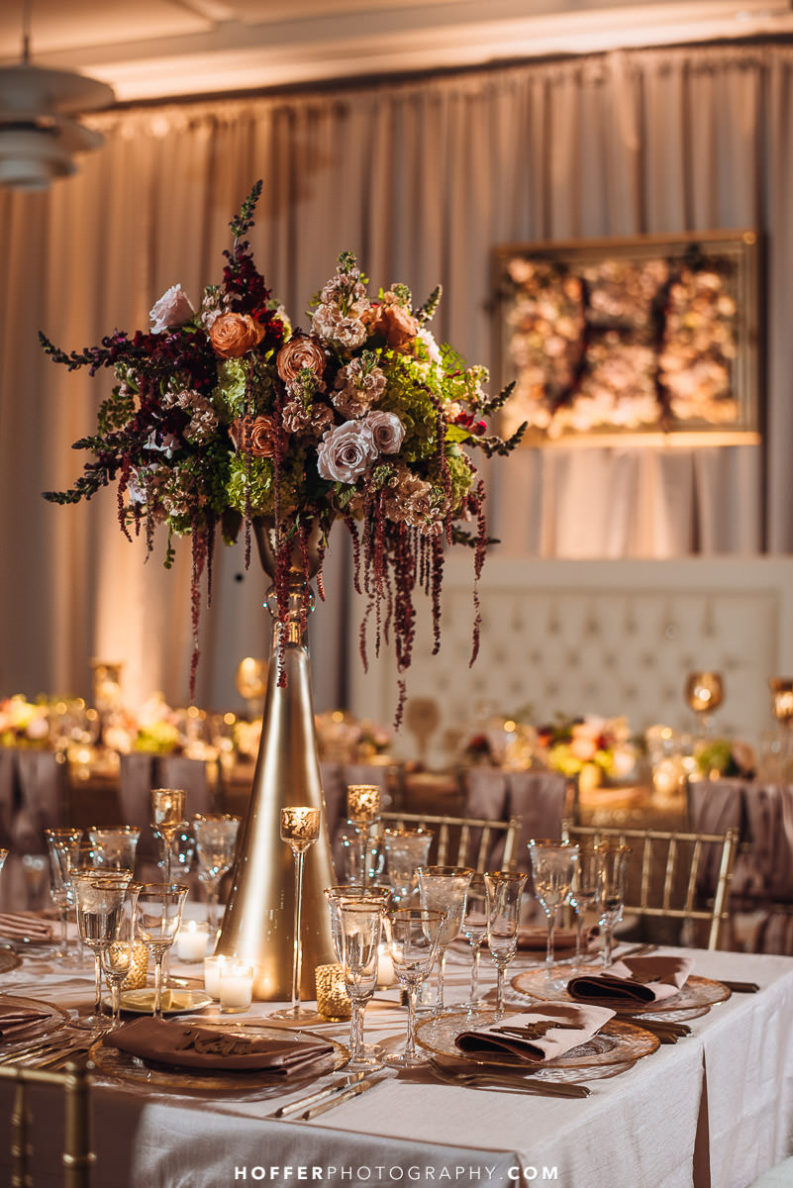 Let's talk flowers today. I think we've all heard the advice, don't spend a lot of money on flowers because they are just going to die the next day. This is true-they will die. But, I'm going to be perfectly honest with you. This is a horrible piece of advice in almost all cases. First of all, flowers are gorgeous and are one of main things that really work together to transform a room and make a big impact on the look and feel of your space. I think you will be hard pressed to find someone that can look at a beautiful floral center piece and not be happy because of it. Flowers add color to your space. Flowers add texture to your space. Flowers can add height to your space. I could keep going on but I'm going to stop there. I've photographed many weddings where couples decided flowers weren't important to them and decided to use something else as the centerpiece. Other centerpieces just don't have the same wow factor. You get the point. Just buy flowers, please.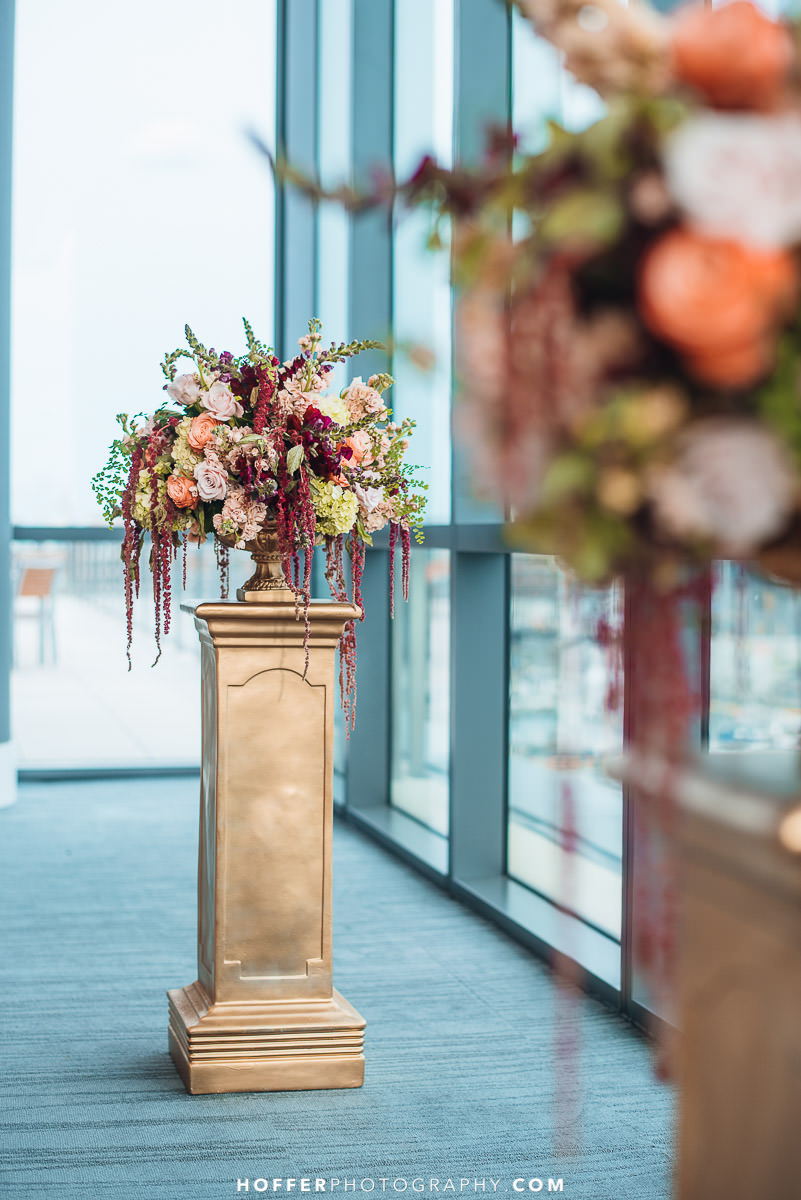 The first thing you need to consider when thinking about your florals is your venue. If your reception is outside with a beautiful landscape, your centerpieces will just add to this and compliment the space around you. Getting away with smaller/simpler centerpieces is a little bit easier in this sort of setting. But if you are getting married in most indoor venues, going overboard on flowers is hard to do (well it's hard to go overboard at outdoor venues either). Honestly, the more flowers the better in my opinion. Unless some sort of historical space with ornate walls, the walls of most indoor spaces are usually pretty bare to accommodate hosting many different types of weddings and events so the florals are the main focus when you walk into the space.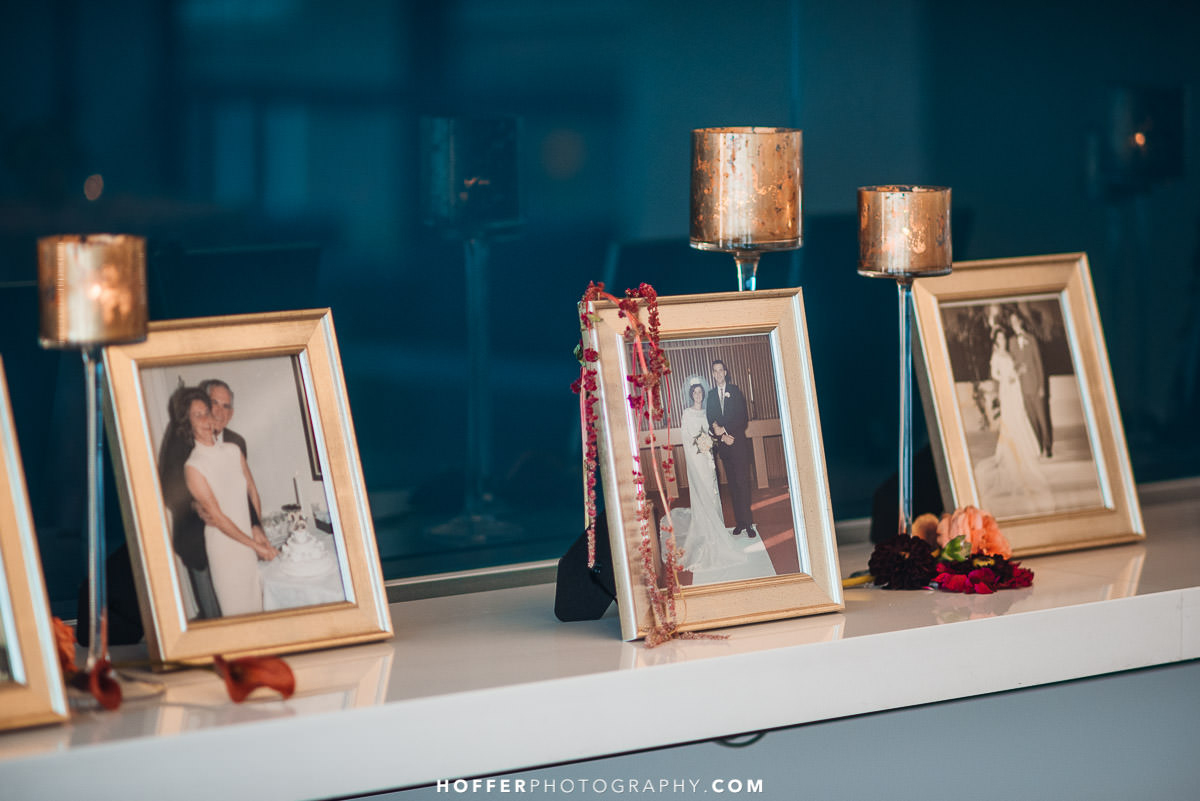 My venue, Legg Mason Tower, had three plain walls (that I draped and will talk about in a different post) and floor to ceiling windows overlooking the harbor on one side. In regards to florals and before I met with a florist, I knew I wanted to include amaranths and I knew the colors I wanted to use. I also knew I wanted to have some sort of statement piece with flowers. And I didn't want to use very many hydrangeas. Hydrangeas are beautiful flowers and are great because they are large blooms so you get more bang for your buck but photographing weddings every weekend, I see them way too much. It's sort of strange the things that you see every weekend that are gorgeous but because you see them every weekend, you don't want them at your own wedding.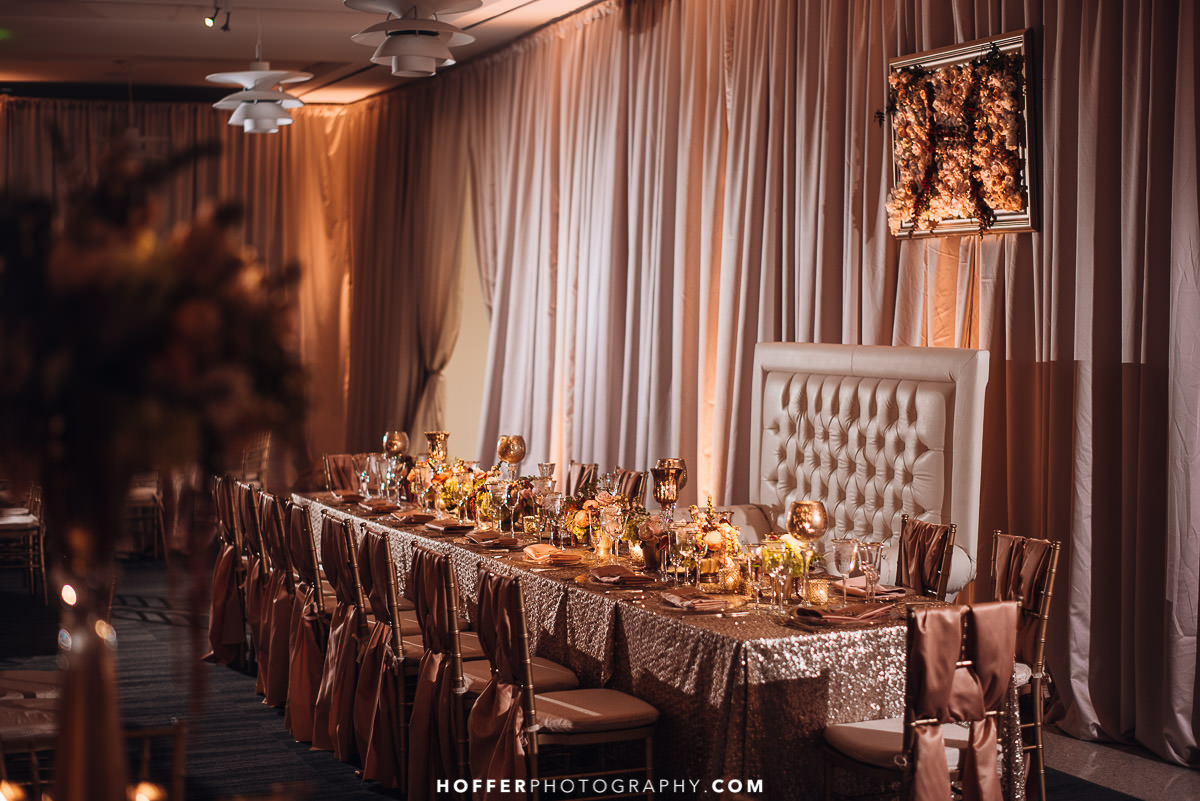 After much debate (because I have lots of amazing floral friends), I decided to use Tina from Wicked Willow Floral Events. I have worked with Wicked Willow at many weddings and every one of them has been absolutely stunning. In addition, Wicked Willow also works with my planner, Elizabeth Bailey Weddings a lot and I knew it was important to have that consistency throughout my vendor team. When I first met with Tina, she was awesome! She made suggestions based on what I wanted and suggested flowers that would be good based on my budget. Oh and remember my hydrangeas dilemma, she totally went with it and used just the perfect amount (and they were green, not white which was even better). The picture I had shown her of a centerpiece I liked was really more of a fall wedding and she definitely "springed" it up for me by using more peach which was exactly what I wanted. We decided on half low arrangements and half high arrangements to mix up the heights throughout the space. She had a ton of different vases and containers to choose from for the centerpieces as well as stands for the flowers during the ceremony. For the statement piece, she created a floral frame with a "H" in it for my new last name. This was hung above the head table at the reception. With flowers, you obviously have a general idea of what it's going to look like but it's so great when you completely trust your florist (and other vendors) to just make things look beautiful. She added candles on the head table and the regular tables which made everything feel so intimate and warm--and of course beautiful. She also decorated the area where I had family photos displayed. These were things I didn't even know about but added so much to the look and feel of the wedding. It's all in those little details. I was obsessed with the finished product and received so many compliments on the flowers throughout the night and honestly this entire year we have been married (yes, we just celebrated our one year on April 1st!).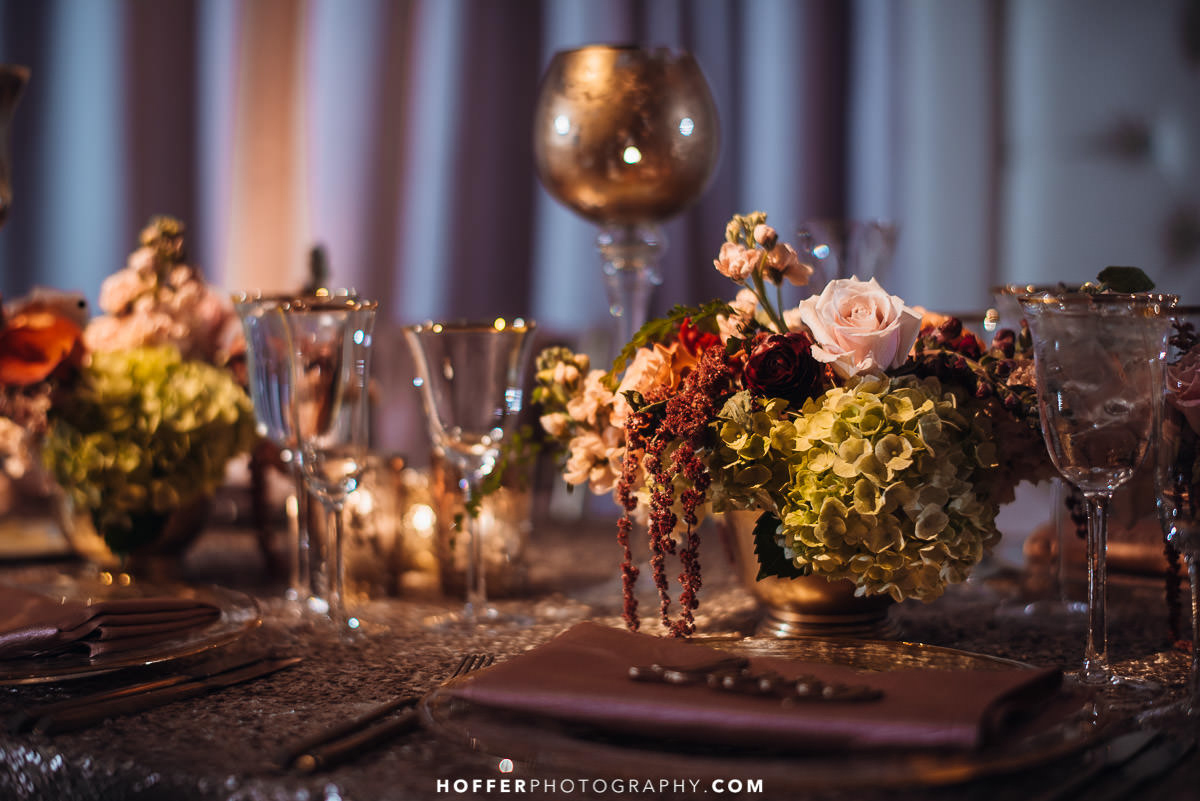 Flowers leads me into my next mini topic since I didn't talk about bouquets very much in this post. I didn't talk about them because mine was the only one! Eric and I decided not to have a bridal party--not even a best man and maid of honor. We had our families walk down the aisle before us and sit at the head table with us. I remember when I was 23 and would imagine my wedding (no boyfriend in site at that point), I was having a hard time narrowing it down to twelve bridesmaids. I've been a bridesmaid 13 times now and you think it would be payback time but we decided it seemed like a lot of work and coordination that just wasn't important to us (or honestly probably to our friends who would have been the bridesmaids/groomsmen). When planning a wedding in three months, narrowing down the important things becomes a must. We knew those people would be at our wedding no matter what and we knew that they would be sitting down supporting us and just as excited whether they had a title or not. They still hosted showers, bachelorette parties, etc. They just didn't have to buy an expensive dress that they will never wear again. And we saved on flowers by not having to buy those twelve bouquets. But the most important reason we decided not to have a bridal party was to simplify the ceremony and to keep the focus on our vows and the marriage we were about to enter into. Completely personal choice but I wanted to share to show that not all traditions have to be followed and it's ok to switch things up.
Until next time . . .
---
---