Soupy And Her Suitor: Bachelorette Portraits
October 09, 2017 by Megan Campbell
Wedding traditions can be funny. Some I whole-heartedly believe in (father/daughter dance) and want to implement into our wedding and others I could care less about (garter toss). I surprised a few people including myself when I made the proclamation that I didn't want to do bridal portraits. While it's something that not everyone does, they are a beautiful and traditional way to celebrate your engagement.
I grew up with a father who had a career as a professional photographer. His studio was attached to my childhood home and I remember sitting along the stairwell in the studio, half hiding behind the railing watching him take bridal portraits. The brides looked so beautiful with their crisp white wedding dresses, delicate veils and jewelry that glittered in the light. I always thought I'd want the same thing.
But after Chris and I got engaged I realized that I wanted to do something a little more casual and fun, something more ME. I opted for Bachelorette Portraits instead. I don't know if that's actually a thing or whether I made it up but I wanted to do something different that showed my style while still celebrating the fun of being engaged.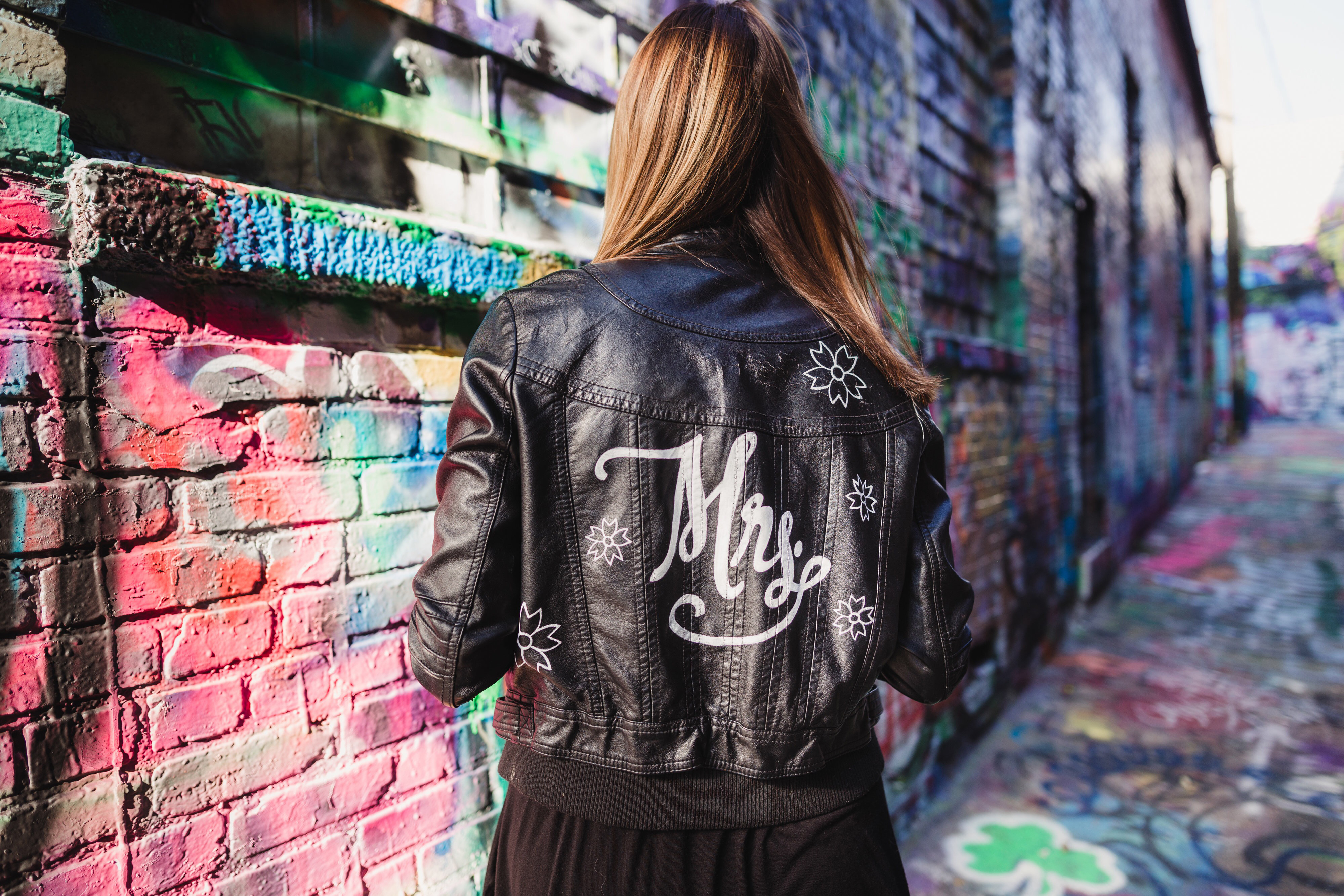 I saw a jacket similar to this in a styled shoot out of Texas and knew I wanted to recreate it for myself! A eather jacket is my favorite accessory to add to any outfit and you won't catch me without one on for most of fall and winter. This particular faux leather jacket has been my go to for many years and the wear and tear was noticeable. It needed to be replaced. Instead of donating it I decided to reach out to local artist Adam Stab to bring life back to it. He added the Mrs script on the back and flower detail throughout the jacket to make it a little more girly for this particular shoot.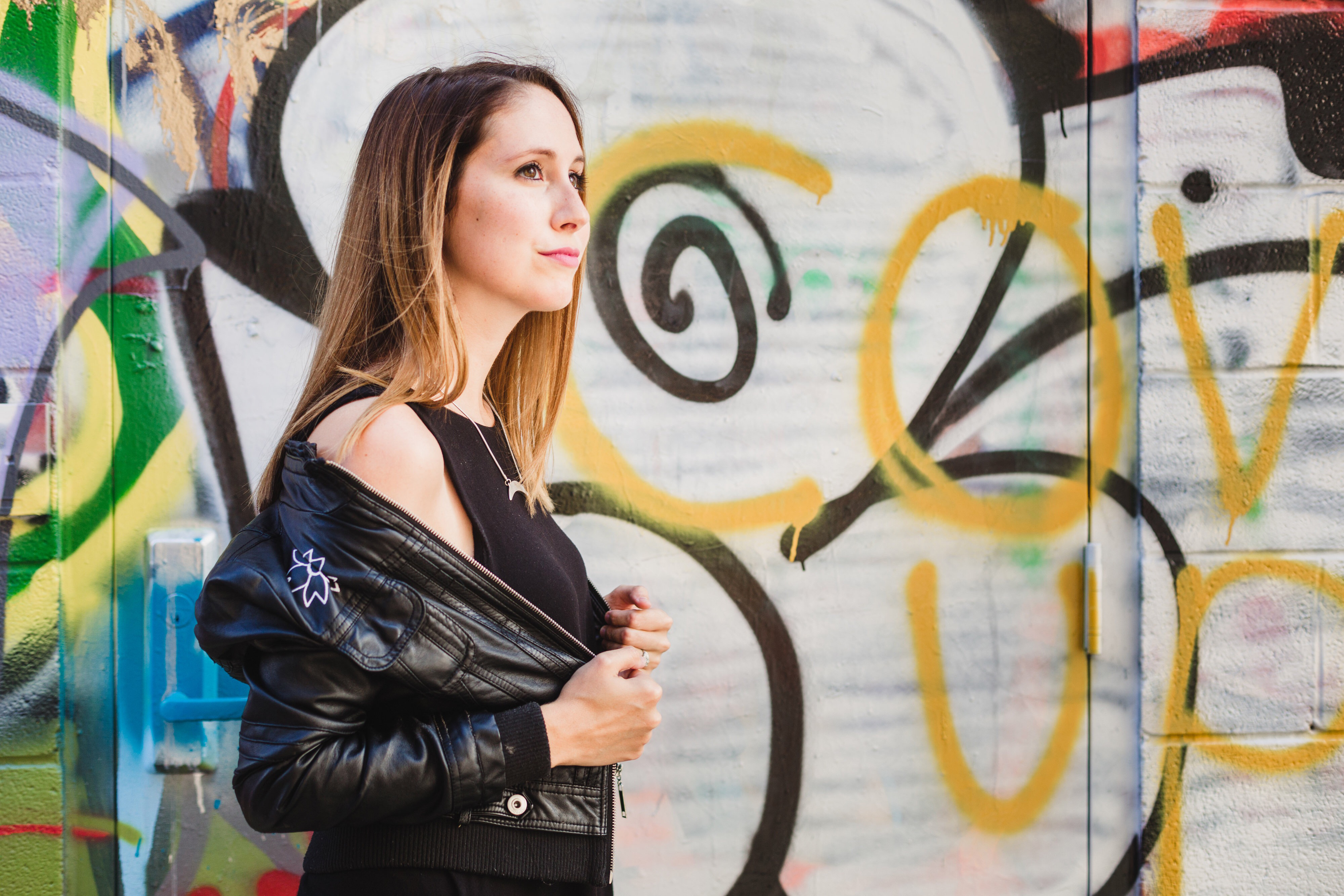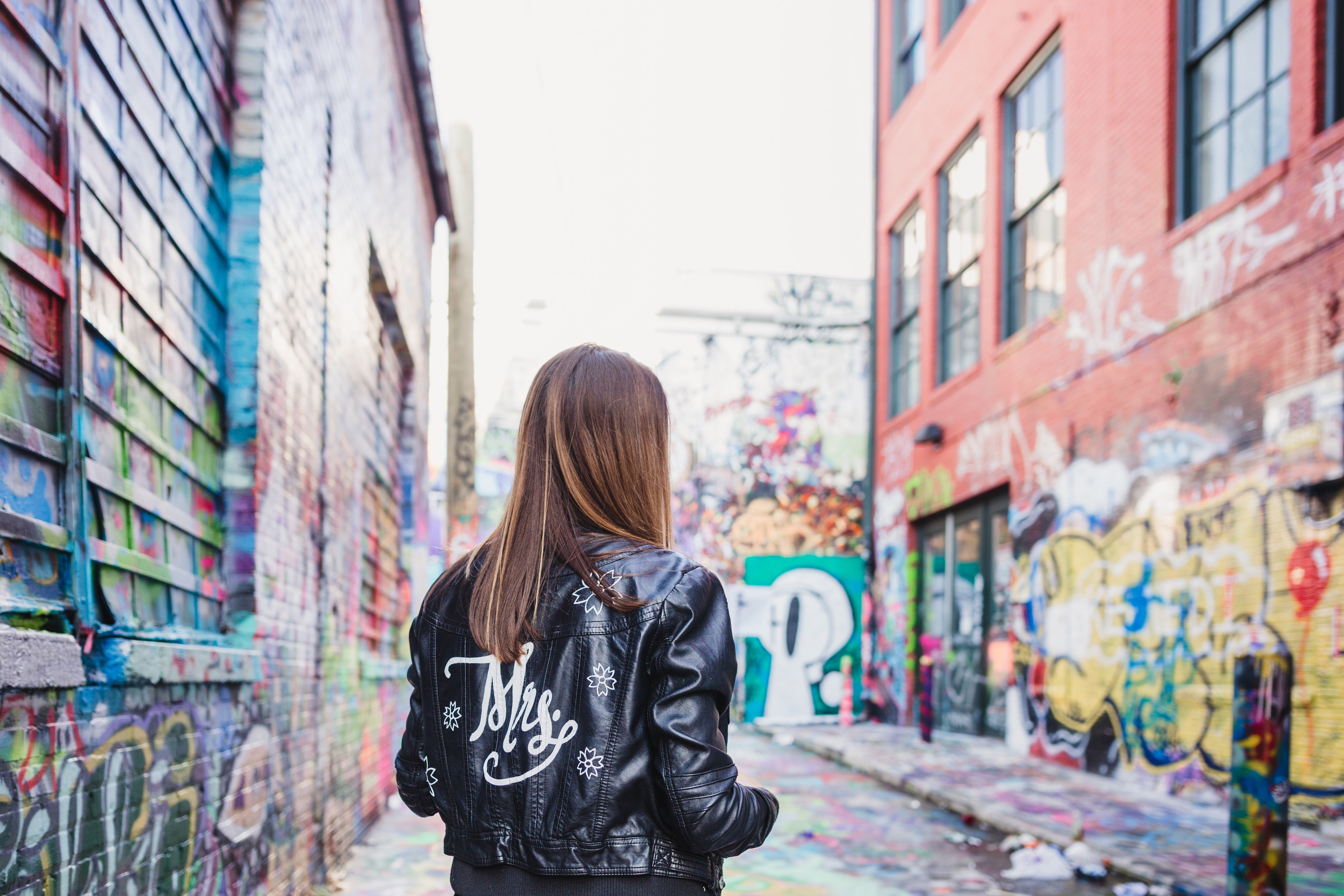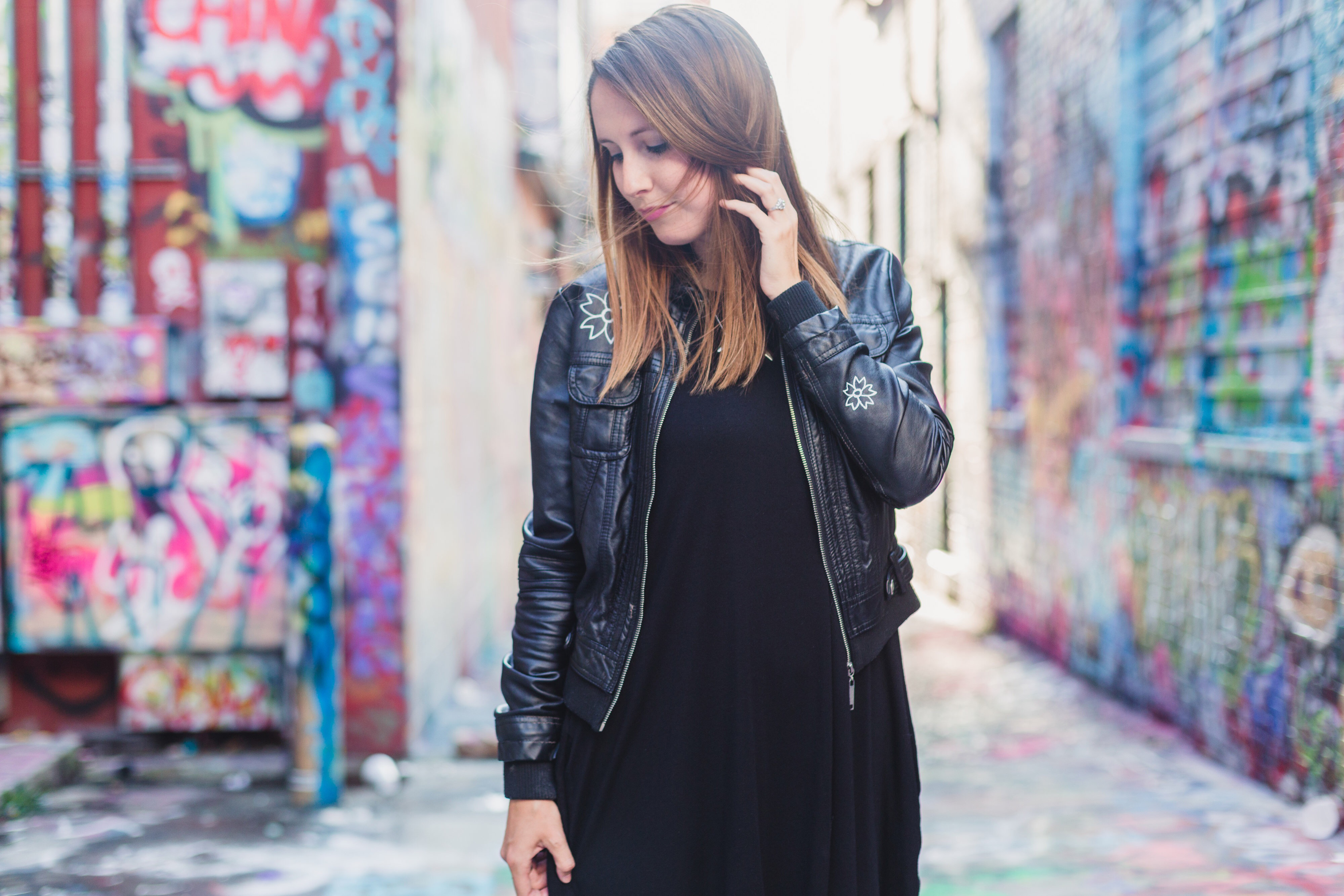 But I also love pink and really girly things! My bridesmaid Macy gifted me with this BRIDE tank from Brightside Boutique's Brightside Label. I love the pink Barbie letters since I am a 90's kid through and through and we got engaged on my birthday just hours before my 90's birthday party.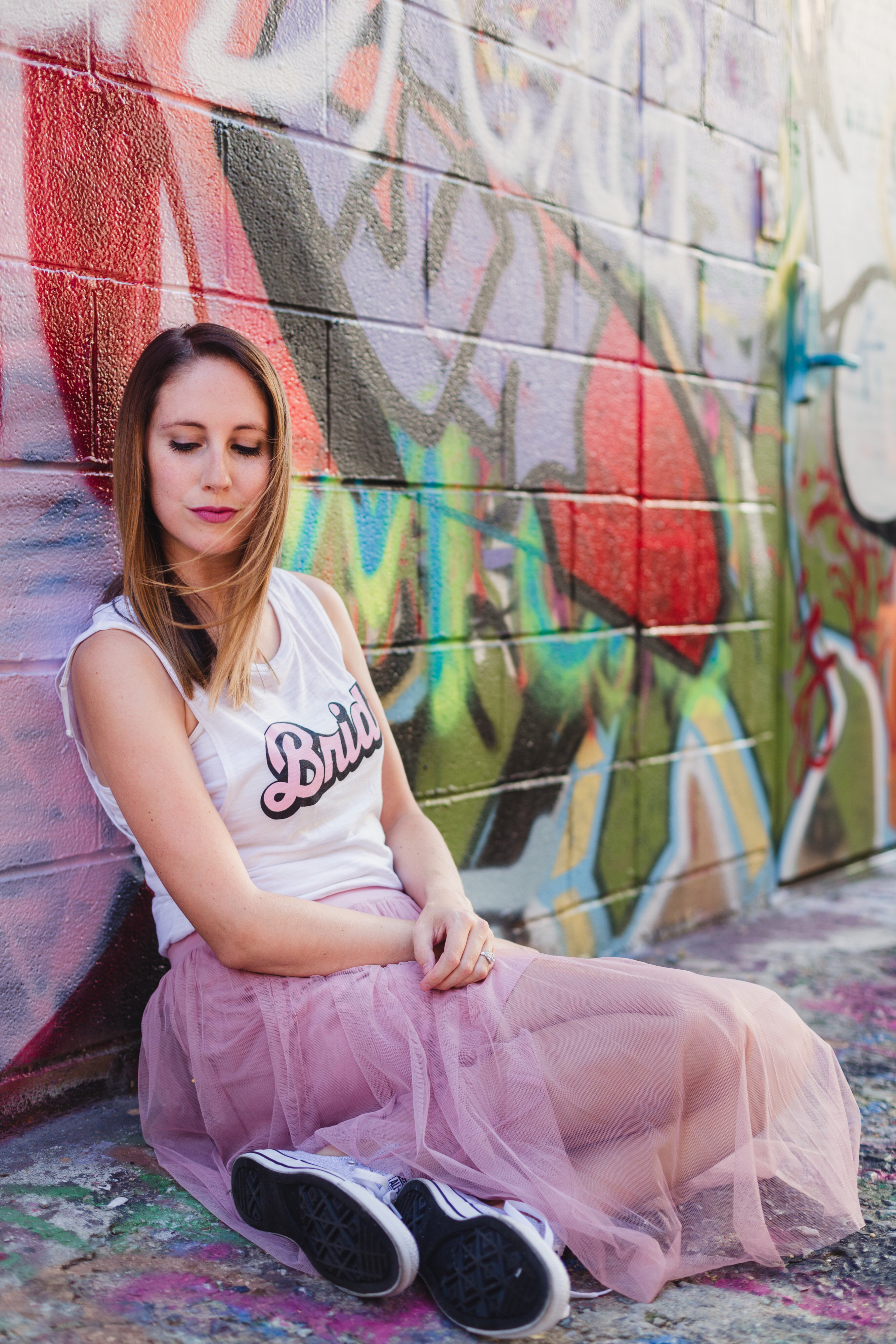 We were able to capture a more fun and playful side with these photos and trust me when I say that I am collecting all things bride right now and wearing them every chance I get. There's a brief window of time in which it's acceptable to rock a bride tank or Mrs. Jacket so I'll be wearing all of the things for the next year.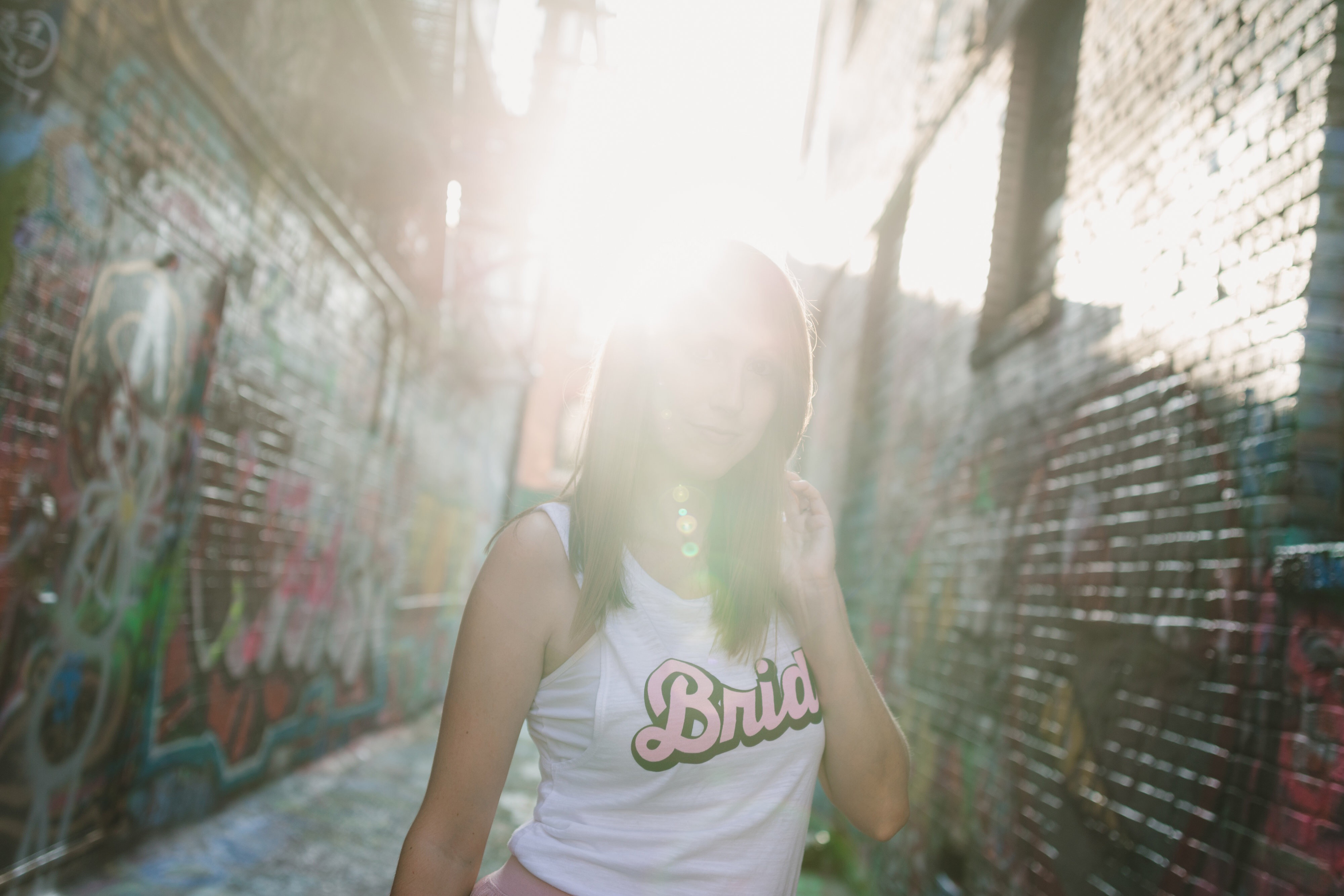 I worked with Naomi from Urban Row Photography and ABSOLUTELY recommend her for your wedding or your bachelorette shoot! She was so encouraging, positive, helped me with posing and had creative ideas that translated incredibly well in the photos. Her excitement and energy is contagious and I am looking for another reason to work together soon!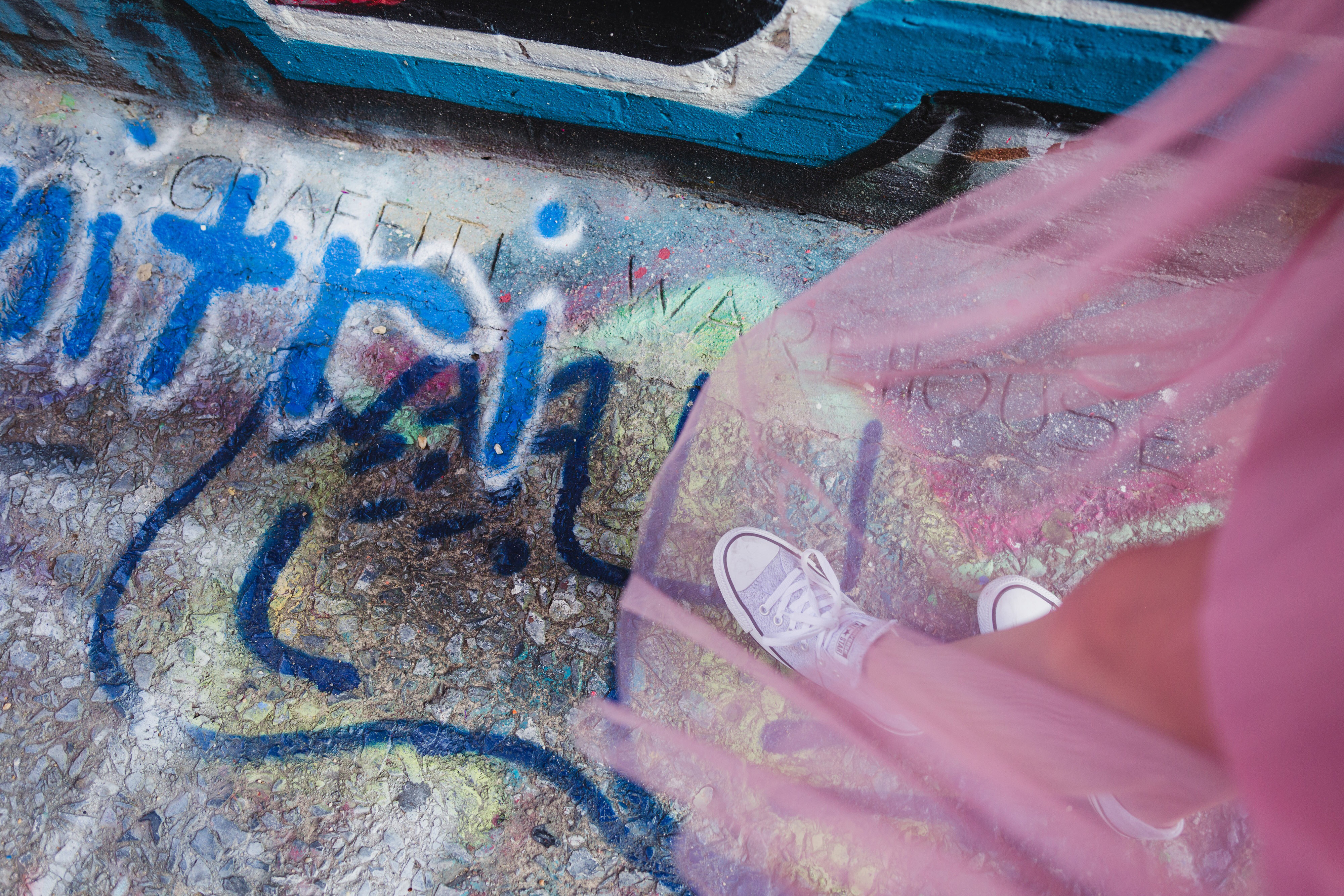 Wedding traditions are subjective to each person. You don't have to do all or any of them! I think the key to enjoying your engagement is to be true to yourself and do what makes you happy no matter how conventional or unconventional it may be.

---
---