A Vendor Gets Hitched: The Wedding Planner
May 26, 2016 by Ashley Sullivan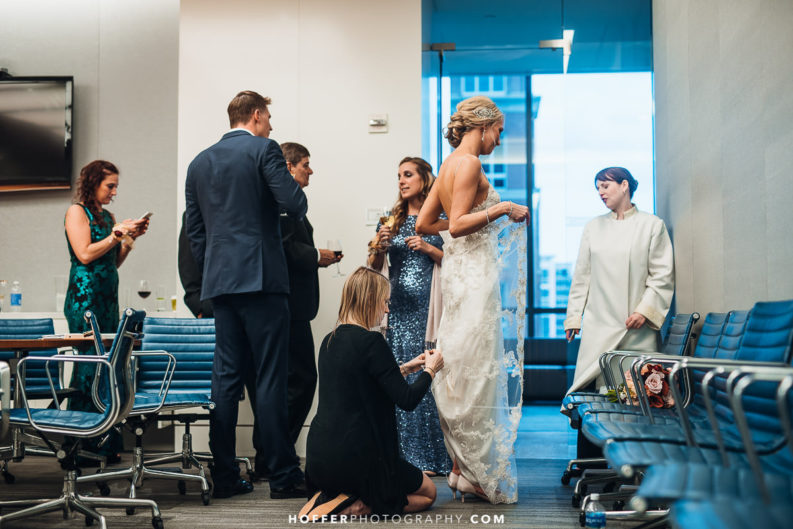 I have been a wedding photographer for awhile now and I know the value a good wedding planner/designer (or at the very least a wedding coordinator) can add to the overall wedding day. From a photographer's perspective before I had a planner myself, these were my top three reasons to have a wedding planner:
1) The wedding is typically just prettier no matter what type of budget you have. Planners work with you to help decide the overall look and feel of the wedding and help to make sure you are staying within that realm. Basically, they are going to make guests and you "feel" a certain way solely based on the decor and help you make good decisions in regards to that.
2) The vendor team is just better. When a wedding planner recommends certain vendors, it is for a very good reason. These vendors have typically worked together before which helps the day run smoothly because everyone works as a team. And these vendors have SUPURB reputations within the industry and with past clients. Whether it is the planner's fault or not, a bad job by a vendor will typically in some way reflect badly upon the planner so a planner will always recommend people they completely trust to perform their job to perfection. I've seen couples go against the grain and hire someone the planner (or any of the other vendors) have never heard of because of price. Time and time again, these vendors either don't show up or don't show up prepared (seriously, there are vendors that just won't show up to your wedding!).
3) They will take care of everything the day of the wedding. SOOO IMPORTANT. As a photographer, I see this ALL the time. A bride doesn't have a planner and instead of actually enjoying the day, she is stressed with little details because people are constantly coming up to her asking where does "this" go and what do I do with "that". She is calling people making sure this/that was done. And worst of all, she is trying to do it herself. No fun at all!
So these were my thoughts before going through the process myself. All of the above is still VERY true after reflecting from my own wedding, but there is so much more value to a wedding planner than I even thought (as if the above wasn't enough on its own)!
First I want to talk about how I chose my wedding planner, Elizabeth Bailey Weddings. At the very beginning of my career, I photographed one of Beth's assistant's weddings. It was somewhat of a family affair because her son was a groomsmen in the wedding. She saw something in me that day because she started referring me to her clients after that. I even photographed her niece's wedding the following year. I remember being so excited when that first recommendation came through from her. I give her a lot of credit for jumpstarting my career to where it is today. I now work with Beth and her team on many weddings each year and each one of them is spectacular and executed perfectly. I could not have imagined anyone else planning my wedding!
My first meeting with Beth and one of her other planners, Lee, who was my main point of contact throughout the process was two months before the wedding (remember I planned the wedding in three months). By the time I met with them, I had secured a good handful of my vendors. Being that I'm in the industry, this is one aspect that I didn't need much help with because I already knew my favorite vendors and work with them on a regular basis. Of course pretty much all of the vendors I chose are vendors Beth and Lee would have recommended anyway.
During the initial meeting, we talked through my wedding and I discovered one thing I really needed/wanted help with was decor. When first starting to plan my wedding, I never thought I would need help with this. I'm extremely decisive and would consider myself creative inclined. After all, I am a photographer (and a creative one at that) and I would like to think I have always decorated my houses beautifully. And um, I've attended a few weddings myself so I know what works and what doesn't work. I typically know exactly what I want and don't need other's opinions to feel ok with what I've decided. And in case you are wondering, yes, I'm the oldest child. BUT, for some reason, besides the basic color theme of my wedding, I was having a really hard time deciding on some of the decor pieces. I knew what pieces I liked individually but I had a hard time picturing everything together. So Beth and Lee suggested we set up a design meeting. This was amazing and so fun! Basically, we put together a mock table--complete with linens, florals, glassware, silverware, china, chargers, chairs, chair cushions, etc. And yes, there are that many decisions to make just for a table! We would switch out different aspects of the table to get different looks. Beth and Lee really helped me achieve the look I was going for and made suggestions I never would have even thought of and I'm in the industry. One of the things they brought to light was that linens and all colors look very different under the dimness of a reception room which is something I hadn't even considered. They coordinated all of the linen rentals so it was just one less thing I had to worry about. Based off our table design, they offered amazing suggestions for my furniture rentals, placement of the bar, draping, lighting colors, etc. I seriously could go on and on about all of the great suggestions that made which put me so at ease. Instead of being filled with doubt about my decisions regarding decor, I walked away feeling so excited and just knowing that it was going to be absolutely beautiful!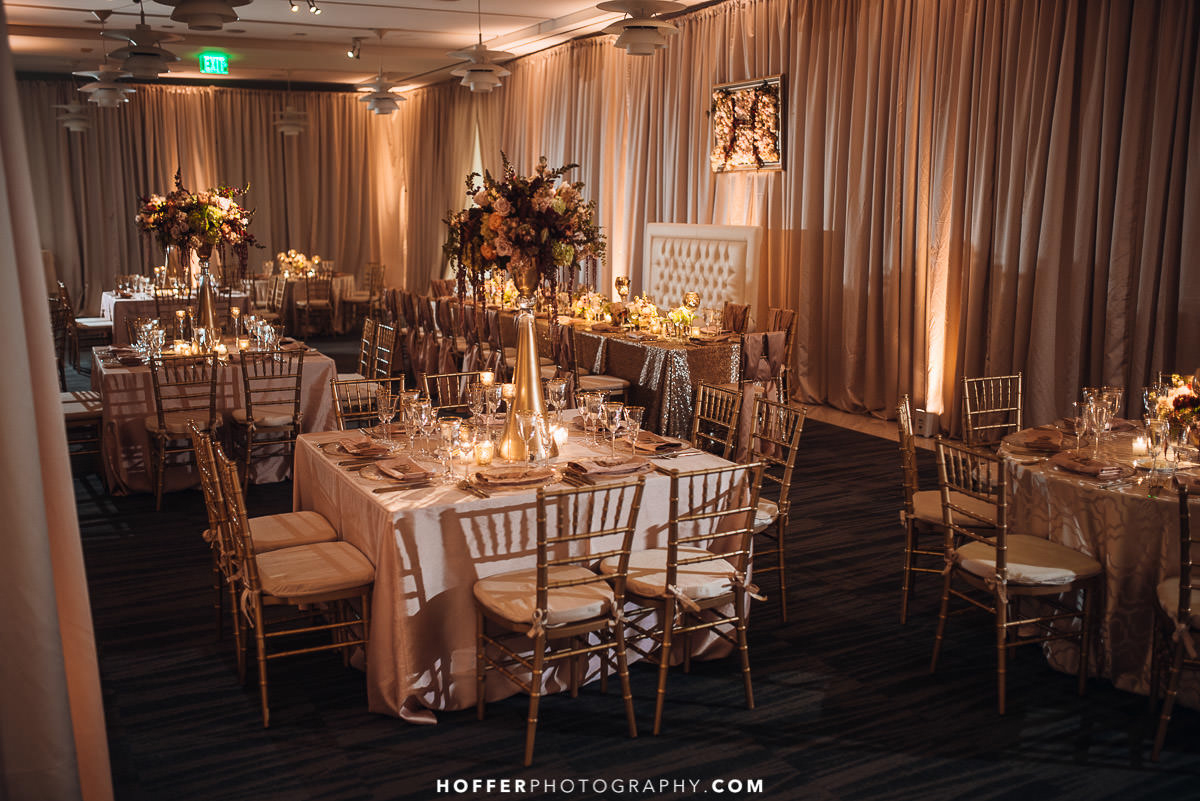 They also helped me decide the best places to spend my wedding budget. I might have said this in another post but I will say it again, EVERYTHING is going to be more expensive than what you think and you are going to have to make cuts and decide what is most important to you. Beth and Lee helped me decide what to cut and even gave me positive reasons for not having certain things even though I really, really wanted them. For instance, I really wanted my guests to have several entree choices instead of a dual entree. Dual entrees were definitely more economical. They told me that dual entrees were much easier on the kitchen. They knew this would be a positive for me because I was all about making my vendors' jobs as easy as possible. They made me feel good about the decision that I was ultimately going to have to make due to budget.
So the day of the wedding. I had to worry about.....NOTHING. Seriously nothing except having fun with my closest friends and family. I had complete trust in Beth and Lee to take care of anything and everything. The previous week, I dropped off several boxes to their office with some decor pieces I had ordered, vendor gifts, marriage license, etc. so I didn't have to worry about transporting anything besides myself to the venue. If there were any issues with set up or during the wedding itself, I certainly didn't know about them which is the way it should be.
Lee bustled my dress in less than five minutes. I'm pretty sure it would have taken my sister at least 20 minutes.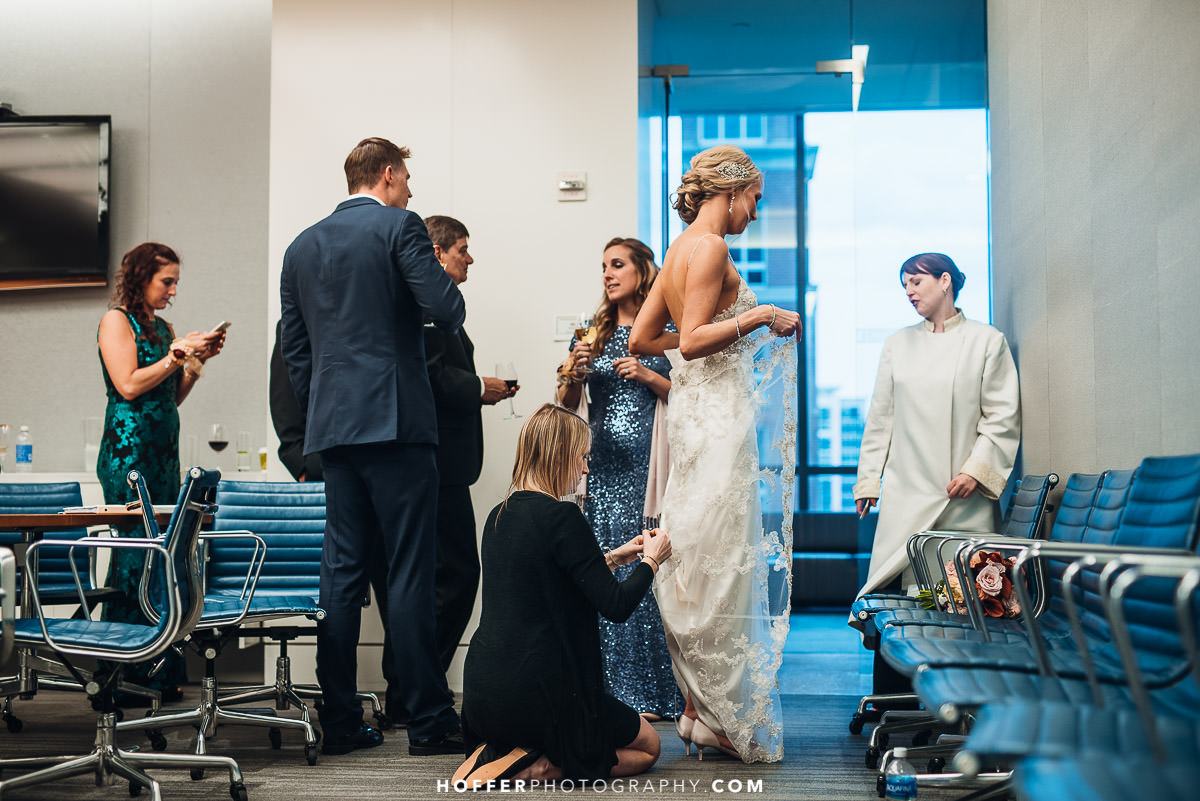 Lee thought about things before I even had a chance. I remember at some point during the beginning of the reception (it really is all a blur!), she asked me if I wanted to switch into my flats. I looked down and thought yes, now is the perfect time. My feet didn't even have the chance to start hurting. Before I knew it, Lee was with me again putting on my flats and taking my heels away--I didn't even have to leave the reception room. That may sound like such a little thing, but little things like this were happening all day and evening thanks to Beth and Lee. And these little things added up to much more time that I could focus on my guests and celebrating my marriage to an awesome guy!
I could go on and on about how great these two are, but this blog post has to end at some point so I will just leave you with this. Hire a wedding planner (specifically Elizabeth Bailey Weddings). You can thank me later.
P.S. It is worth it just to listen to them finish each other's sentences.
Photos by Hoffer Photography
---
---