A Vendor Gets Hitched: The Venue
February 26, 2016 by Ashley Michelle Sullivan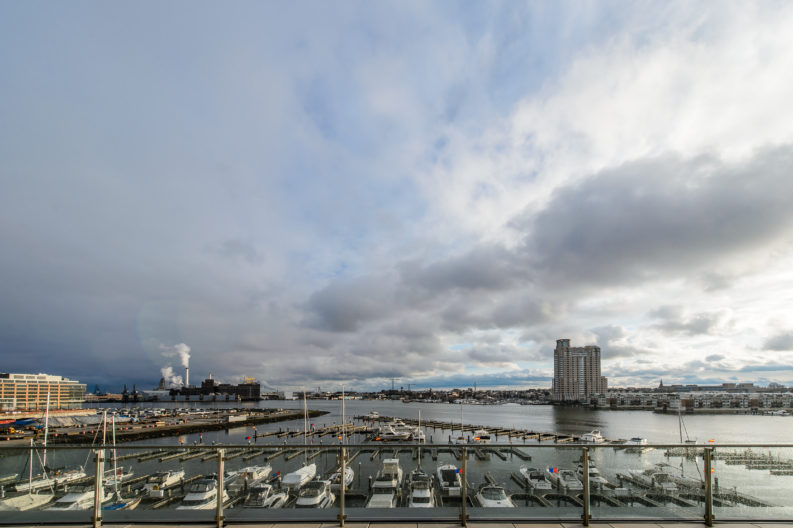 So venues. Since I've basically seen or photographed almost every single wedding venue in the Baltimore area, one would think this would be an easy decision. But it was not. I was actually stuck on this decision for a while (and "a while" when you are planning a wedding in three months is actually a week). Anyway, many people suggested I buy out a restaurant since we are only having between 50-60 guests. I looked into this but I just couldn't find the exact vibe and space I wanted in the exact location. So I was left with looking for a traditional venue space. Below were my wants/needs:
- Downtown with great views of Baltimore since we are having a lot of out of town guests.
- Someplace "new" to me since I work at most of the downtown venues every weekend.
- Someplace that could accommodate 50-60 people without looking swallowed up.
- Someplace that was dressy or could be dressed up since we are having a black tie wedding.
I narrowed it down to six venues and we visited five. The sixth one, The Sculpture Barn, was not available on our date. Since Eric could really care less about the venue choice (he just wants to show up and get married--ha!), I enlisted my sister who lives in Pittsburgh to come down for four days to tour venues, dress shop, and meet with other wedding vendors. Below are the venues I visited.
Legg Mason Tower is in Harbor East. It has a modern vibe with floor to ceiling windows overlooking the harbor on the longest side of the room. It also has two huge balconies that can be used for cocktail hour and/or a ceremony. It can accommodate up to 300 seated or smaller groups with a bit of draping to define the space. There is no rental space fee and the catering is in house. This works well when having a small group. I have photographed a wedding here once before although I have two weddings here later in 2016 which I'm super excited about!
The Center Club is a private social club located in the Inner Harbor area. It has gorgeous views of downtown Baltimore on two sides of their main room. Although it holds large groups, it could also be draped off to accommodate a smaller group. There is a nominal room rental fee and the catering is in house. They also have free parking since it is a private club which is a huge plus in the city. I have never photographed a wedding here before.
The Baltimore Museum of Art space located near Johns Hopkins University is absolutely stunning. It doesn't have the views I was looking for, but the pure beauty of this place definitely makes up for that want. It can seat 180, but because of the way the columns are situated, the space can feel very intimate. The BMA has a rental fee and the catering is off premise. I haven't photographed a wedding here yet as it is a fairly new space but I'm dying to so if you are reading this and are getting married here, email me now.
The Frederick Douglas Museum is located in Fells Point along the harbor. Some of the spaces have a modern feel while other spaces have exposed brick which I think is a nice homage to Baltimore. These spaces can of course be dressed up with a little bit of draping. Ceremonies can be held inside or outside on the pier overlooking the harbor. Frederick Douglas does have a rental fee and the catering is off premise. I have only photographed one wedding here, but it was outside under a tent so very different than what I would be planning here.
The 13th Floor at The Belvedere
The 13th Floor is in The Belvedere Hotel located in the Mt. Vernon area. The 13th Floor is actually a restaurant but they also do a lot of private events and since it's in The Belvedere which has several other wedding spaces, I didn't group it into the "restaurants" category. The 13th Floor was actually the only space meant to accommodate the amount of guests I was having. It also has amazing views of the city on two entire sides of the restaurant. The vibe is a dressy industrial feel. I have photographed weddings at The Belvedere plenty of times but never at the 13th Floor.
And with that. Drumroll please . . . we chose the Legg Mason Tower as our venue. Before I go any further about the Legg Mason Tower, I would just like to say that ALL of the venues we visited were absolutely gorgeous and the people I would have been working with would have made my wedding perfect. I did know most of them already which was nice. So if you are looking at any of these venues, you can't go wrong.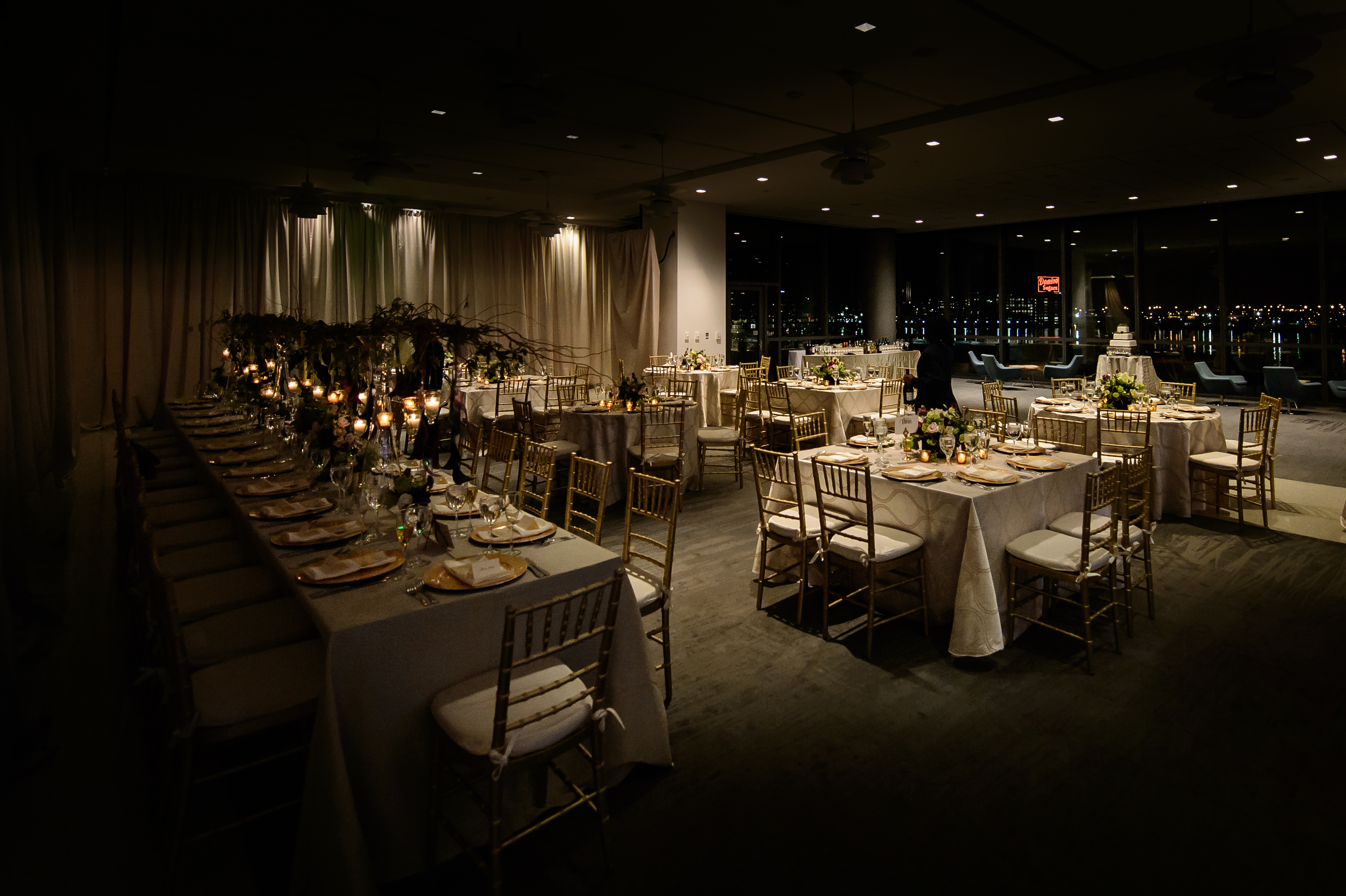 With all of the out of town guests and with most of them being from the south and never really experiencing "city life" I thought it would be so much easier if they could just walk to everything. There is so much to do and so many hotels right in Harbor East. I also really liked the outdoor balcony space for the ceremony. Now let's just hope it is unseasonably warm and not windy!
Until next time.....
---
---