Some Kind Of Wonderful: The First Walk Down the Aisle
February 17, 2016 by Kerry DeVilbiss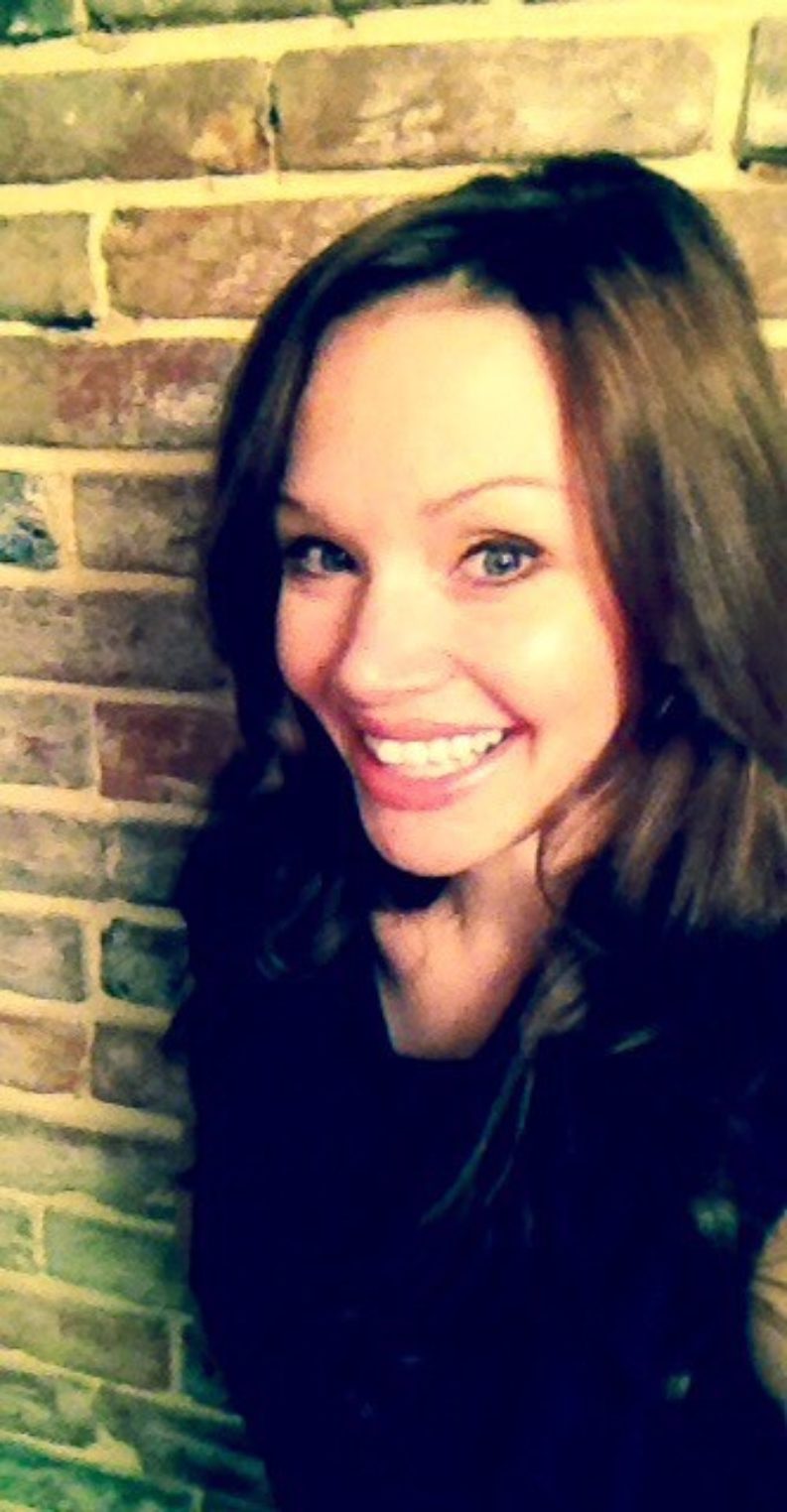 Just breathe. Just breathe. Everything is going to be okay, just breathe. I recited those words, slow and rhythmic and steady, trying to quiet my head and calm my heart. I drew my head back to take in the grandeur of the beautiful door standing in front of me, and as I did I felt the soft touch of my carefully manicured chignon brush the nape of my neck, and the weight of my chapel length veil as it grazed the floor. The door was as old as it was ornate, clearly worn with age and etched with stories; it was everything you would expect to find in a quaint wedding chapel. I looked down at my hands, nervous and trembling, and I began to think about the many brides who had stood at this very spot. Standing at the doorway of what was going to be one of the happiest days of their lives, I wondered what sort of emotions they must have been feeling at this exact moment. Were they feeling elation, excitement, or maybe pure joy.
More importantly, I wondered why I didn't I feel any of those emotions. I swallowed, hard, the lump in my throat and reminded myself to just breathe. Everything is going to be okay. I knew that on the other side of the door sat several hundred of my closest friends and family waiting for the ceremony to finally begin. They had endured the sweltering heat and thick humidity of a July afternoon to sit in a crowded church with failing air conditioning, for what was supposed to be one of the happiest days of my life. I exhaled deeply until I felt the intricate beading of my fitted corset as it pressed against my damp skin. In that moment I heard it, nearly inaudible but entirely undeniable, a faint whisper in my ear, "do not do this." Startled by what I had just heard, I quickly turned to look at my father for assurance, studying his face to see if he had heard it too. Standing at my side in his finest tuxedo fit for this black tie affair, he seemed proud. Of course he's proud, I thought to myself. I had just completed my degree, started a real job, and found someone who checked every qualifying box you look for in a compatible life partner. We shared a house in the suburbs, two mid-sized cars, and two lackadaisical but loveable pugs. We were getting married, and we were going to have a beautiful life together. The kind of life I had dreamed about since I was a young girl. So why then, as I looked over at my father did I want to throw my arms around him and finally surrender to my tears, letting them fall on his fine tuxedo. Why did I want to tell him something felt, very, very wrong. I thought about it, I did, but instead I smiled a weak smile at him and he smiled back. I tried now to steady my shaking hands and shaken resolve and remind myself to breathe. Until I heard it again, except this time it wasn't a whisper, it was panicked and screaming and demanding to be heard, "DO NOT DO THIS! DO NOT DO THIS! DO NOT DO THIS!"
Just then the church doors swung open, and with it a blast of warm air and the watchful eyes of several hundred guests. Tears finally began to fall, hard and hot against my face. I was sobbing so much my vision became blurry. I would later receive a note from a relative who said that my tears of love were so beautiful and moving. What people didn't realize, what I didn't fully realize until much later, was that I wasn't crying because I was so in love, I was crying because I wasn't. And so, on that day in front of several hundred friends and family, I committed myself to a wonderful man, whose greatest flaw was loving someone who didn't yet know what that meant. Even still, I thought I could make it work. I know it sounds crazy, but I thought I could make it work because I really wanted that life. And it did, for a very short time. But what I've come to learn about the truth is that once you hear it, once you really hear it, you'll never be able to forget it. And it will continue to find you. It will find you in the busy moments of your day and it will find you in the quiet moments of your night. It will find you. Until you finally listen. And finally, I did.
I know what you're thinking. Why would I begin a wedding blog by telling the painful details of my first failed walk down the aisle. I get it. Wedding blogs are meant to be entertaining commentary on topics like color schemes and cake flavors. A first hand account of the perils of planning and Pinterest boards. Honestly though, I don't know how to do this any other way. I don't know how to write about the next chapter without talking about the first. And the next chapter of this story is amazing. What eventually follows is greater than anything I could have ever imagined and I am so incredibly excited to write about it in this blog. However the first chapter is so important because it shaped my life and my views on love and marriage. My belief that not every fairy tale needs to be written the same way. In the years following, I spent a lot of time asking myself why I walked down the aisle that day. Honestly, I walked down the aisle because I wanted a beautiful life filled with love and laughter and happiness. We all do, right? However, for me it was a life I thought I only deserved if I had a husband by my side. I needed someone by my side to make me feel validated and valued and complete, capable of building a life so beautiful. What I came to realize, is that when you only feel complete when you have someone standing next to you, you will end up spending your life standing behind them, rather than standing beside them.
And so, I decided to stop focusing on having my perfect life and traded it in for one that felt real. I spent my time with family who supported and loved me unconditionally, whether or not I was wearing a wedding band. I spent time with friends who made me belly laugh and shared a glass of wine with me when things got really tough. And things got really tough for a while. But time passes and wounds heal. Most importantly, I spent time with myself. I traded in the house in the suburbs for a little apartment in the city. I focused on my career and finding work that felt rewarding and meaningful. I traveled, alone. I took up running. I drank more wine. I did things that challenged, and excited, and scared the hell out of me all at the same time. Yes my life had fallen apart, but I had finally made it to the other side, and I was putting it back together in a way that made sense to me. I became a mother (a whole blog of its own) to an amazing little girl and suddenly experienced a love so pure and so deep. A fierce sort of love that I never knew existed, but one that I knew would change me forever. And I was changed. Then one day I looked around at this unexpected, unconventional, life I had created and realized I was happy. Really, happy. It was a life that I had earned and I owned and I loved because it was mine and it was honest. When friends eventually began to ask me if I ever thought I'd get married again, I said I didn't know, and for the first time in my life that was really okay. And then, by chance or by luck or something more cosmic, someone walked into my life and turned it upside down, in all the most amazing ways possible. And I fell in love. I fell in love hard.
Recently I was cleaning out a memory box and came across what is probably the only remaining picture from my first wedding. I felt a fleeting moment of nostalgia, followed by a pang sadness for the girl in the wedding dress. Nearly a decade later, I'm no longer that girl. I wondered what I would have told her that day at the church. Standing at the doorway of what was supposed to be one of the greatest days of her life, trying to quiet the confusion in her head and the pain in her heart. I think I would tell her that life is not meant to be lived inside boxes. I would tell her that you must first learn to love yourself before you can learn to love anyone else. You must first learn to stand on your own before you can stand beside anyone as their partner. And you will, because you are stronger than you realize, and life is going to be an amazing teacher. I would tell her, just breathe. Everything is going to be okay. Actually it's going to be better than okay. It's going to be some kind of wonderful.
---
---