Through All Our Days: The Proposal
September 22, 2015 by Kristina Beese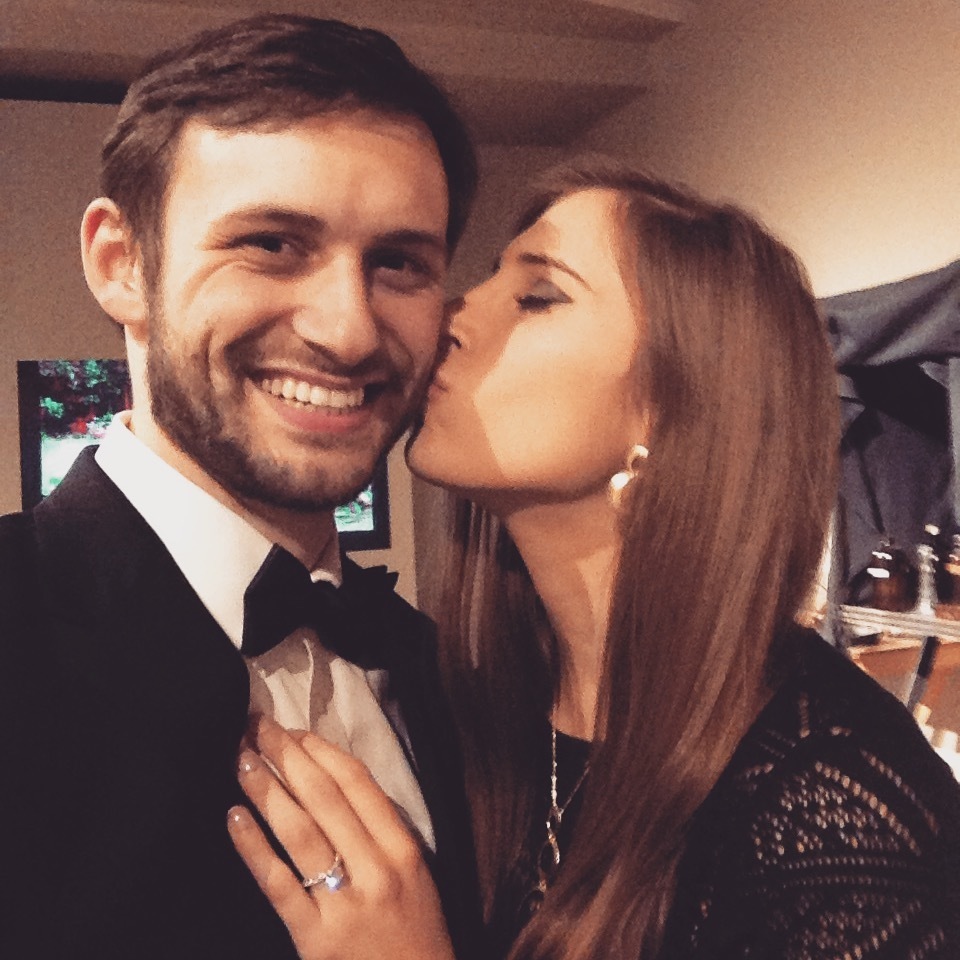 Every bride that I have spoken to has had some requirements for their proposal- complete surprise, photographed, inclusion of family and friends- to name a few. I was no different. I told Ryan that I would love to have it photographed and I would love to celebrate with my friends.
It was a cold last day of February, and that night we had a masquerade ball with our group of friends at the Maryland Historical Society. My phone started to buzz as my group chat texted with the typical- what are you wearing, how are we getting there etc. However, my one friend kept insisting that we meet at my house beforehand to pre-game the party. I kept asking Ryan why would we pre-game a 6 hour open bar event, but he just shrugged it off and changed the subject. Little did I know he had told everyone earlier that day that he was planning on proposing that evening at the "pre-game."
As I kept trying to figure out why we would host the pre-game, the conversation changed to just coming over and taking pictures since we would be all dressed up in nice dresses and suits. Later that night, friends began to arrive at the house and we started taking photos.
We did group shots first, and then my friend suggested we do couples' shots. My two friends went first, then Ryan and I second. Our first photo was not even taken when Ryan started squirming next to me. I turned to ask him why the hell was he moving during the picture, and as I turn I see him drop to one knee. Now most girls I feel like get excited, jump, smile, laugh etc. but I was so surprised that I just looked at him and said "Shut the F*** up." I then proceeded to squat on the floor in my heels and start crying (all happy tears- I was so excited!). After what seemed like forever, I finally looked up to a smiling Ryan, where he said, "So?" At that point, he hadn't actually said the line, "will you marry me" so I told him that he needed to ask me officially. His response? "Well, you need to stand up."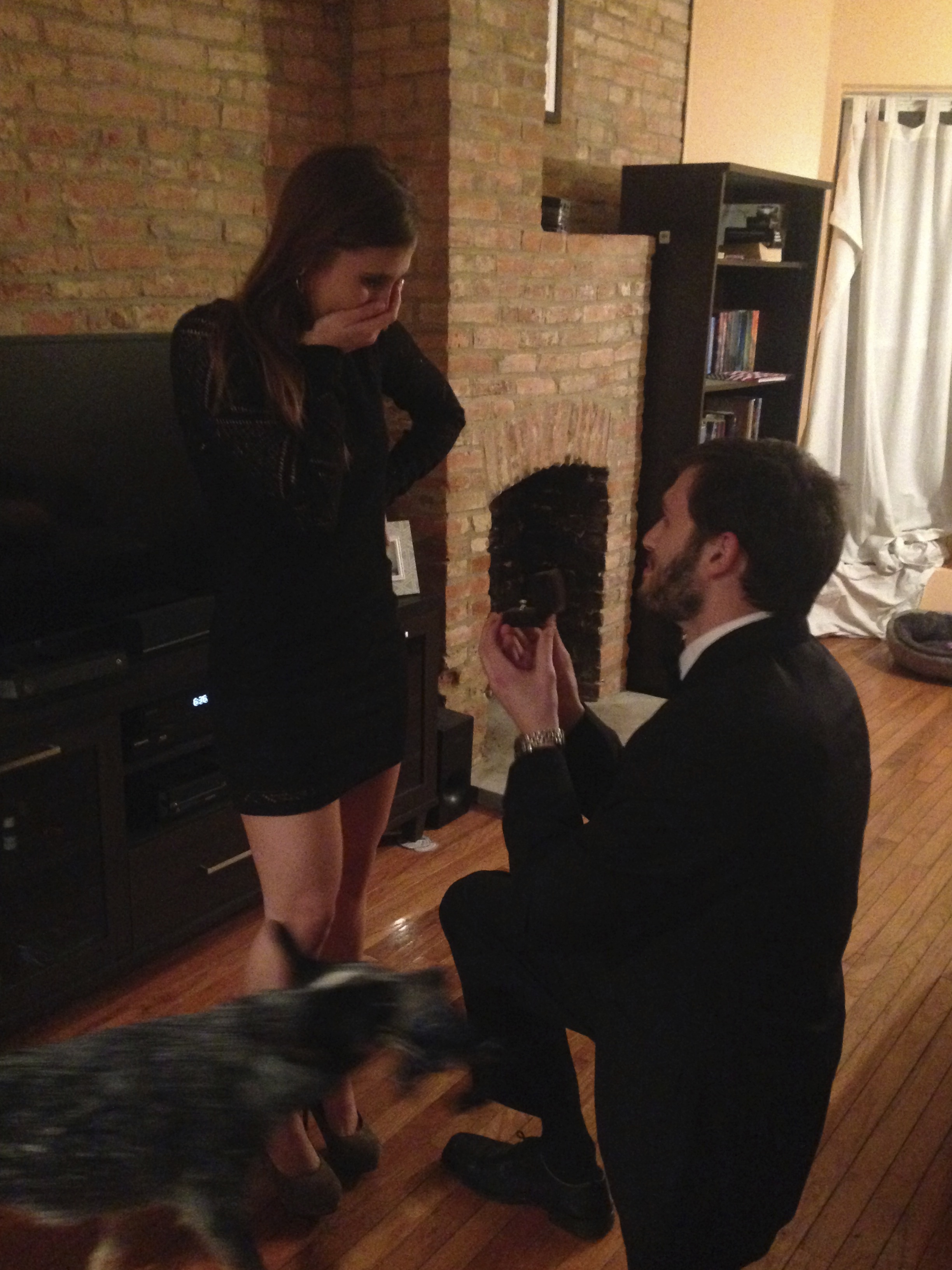 I stood up, he asked me, I said yes, and within 15 minutes we were at the masquerade ball celebrating with our friends. It was a perfect night, and I can't wait to celebrate with friends again at our wedding!
---
---