Operation Honeymoon: Is That Your Final Answer?
August 04, 2015 by Mackenzie Melfa
Is that your final answer?!
Yes, our final answer is New Zealand!!!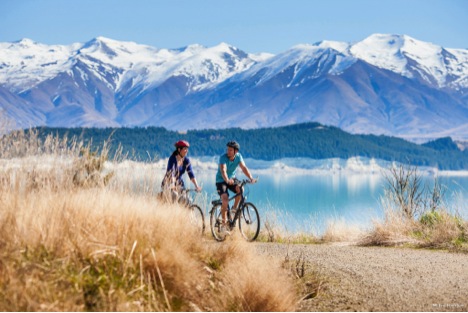 Photo by Miles Holden
After a lot of back and forth Dave and I finally decided that New Zealand was the best fit for our honeymoon. It has everything we like to do . . . scenic hikes, delicious wine, amazing stars, a culture we've never experienced and tons of photo opportunities! We are taking a delayed honeymoon and waiting for their summer so that we can experience all of the outdoor activities New Zealand has to offer. We will be kicking off our honeymoon by ringing in the New Year on Waiheke Island followed by renting a car and seeing as much of New Zealand as we can. A few activities we have planned are taking a sunrise Kayak trip around Cathedral cove, taking a helicopter ride up to the Franz Josef glacier and taking a boat ride around Milford Sound.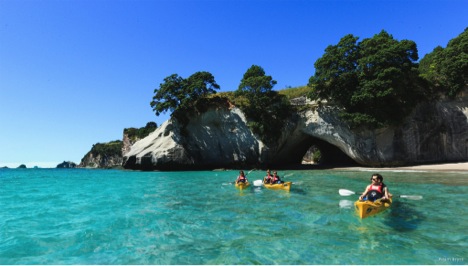 Photo by Adam Bryce

Some might be asking . . . how can anyone afford a 2 week trip through New Zealand after having a wedding!? We asked ourselves the same thing and came to one conclusion: Honeymoon Registry! Dave and I have both collected most of the mandatory kitchen and home accessories over the years and after my bridal shower we really didn't need anything else. So we decided to forgo the typical registry at Bed Bath and Beyond and ONLY register for our honeymoon! It's a risk but we hope our family and friends will understand that we truly value experiences more than we value a brand new blender!
Thankfully as part of my job I create Honeymoon Registries for my clients so I knew exactly where to start. I've tested out all kinds of sites but the one that I always come back to is Wanderable.com. For me aesthetics is very important so in the end I found Wanderable to be the best looking and oddly enough it's also the cheapest! It's incredibly easy to use and comes with a few standard templates that you customize with photos, colors and fonts. I couldn't be happier with the outcome and our wedding guests have loved it so far!
Well I guess that sums up our year long search for the perfect honeymoon destination. It's been a lot of fun sharing our thoughts with you all and please feel free to reach out to me if you find yourself in the same situation of not knowing where to honeymoon! After all, honeymoon planning is my job.
---
---