Meowy Me: ​The Power of the Dress
August 14, 2015 by Jess Moorman Waldron
Jess has been selected as one of our Local Loves for Baltimore Bride 2016. So, we've taken down a number of images. We will be showing all the photos in our upcoming issue.
I now understand why brides describe their wedding day as the best day of their lives. It is because your wedding dress takes over your body giving you super powers you never knew you had. Super human strength to hold up a bouquet, super speed to mingle with everyone in the room and the power to dance like nobody is watching.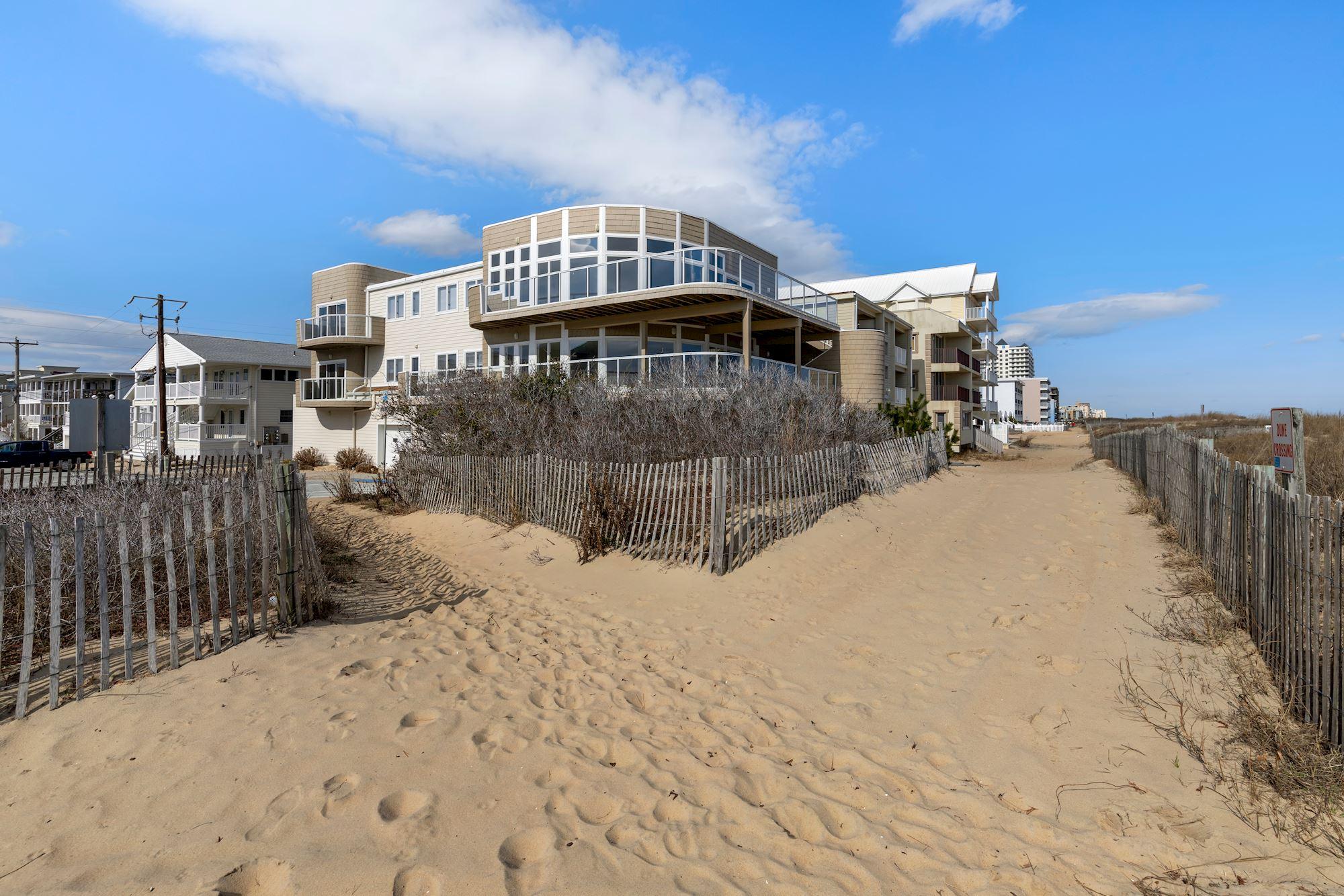 All photos by Stevie T Photography
In the days before your wedding, many things will probably go wrong. You might pick up your dress from the shop in the rain, have to put air in your tire and get covered in tire grease only to have to carry your white bag inside after missing the highway exit to your hair salon. There might be a race being set up at your venue with a call for rain. There might even be riots in your city just a month before your wedding.
But when you wake up on your wedding day to the chants from the marathon you can do it!," croissants from your bridesmaid and the phone doesn't ring at 10am about the rain, you know this thing is going down the way you planned
Nothing can prepare you for the moment when you put your dress on. Every single thing you worried about up until that moment goes out the window. I encourage everyone to do a first look before the ceremony. This gets all of the nerves and tears out of the way and allows you to just be straight silly. Not only getting to see each other, but getting to see your family and bridal party hanging out together. It feels like you're at a pre-party with Jay Z and Beyonce.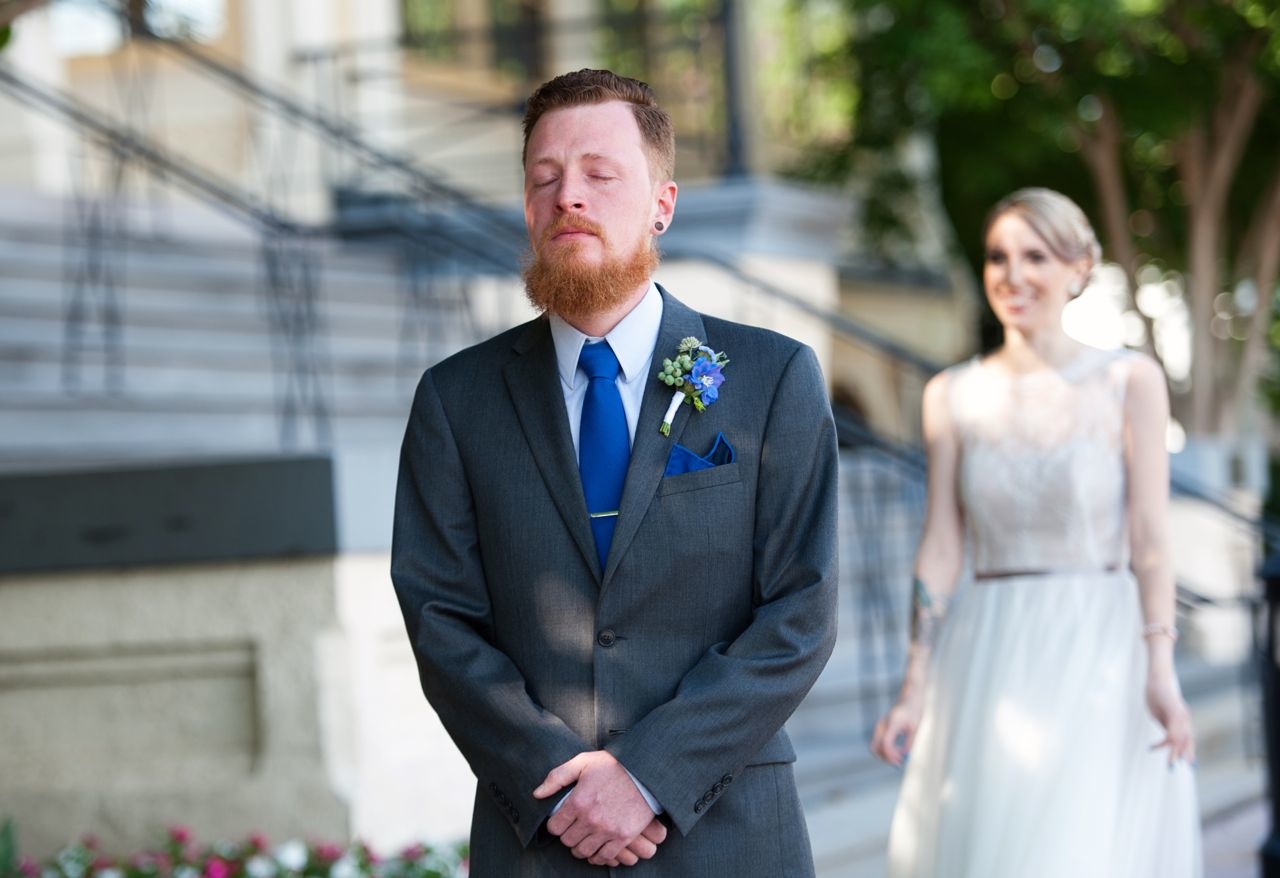 I used to think the most important part of a wedding day was the photography, but I was mistaken. I am now a firm believer that the most important part of your day is the DJ (or whatever entertainment you choose).
Maybe I am biased because Joe and I have known the guys from No. 9 Entertainment (www.theno9.com) since our very first date, but we owe our guests enjoyment to them. They created a mood for the evening that was fun and energetic, playing off of the crowds involvement. Our wedding day made a lasting impression on our guests, because our love shined through the musical choices. Music is the best way to express feeling and No. 9 did this for us with hardly any direction
And how do I know that they pulled this off? I danced. I've seen these guys DJ for 7 years and they have never seen me dance. I don't dance, guys. But all I wanted to do was dance. All of the wedding stress that has been built up comes bursting out of you like a surprise out of a birthday cake. Sing Whitney Houston at the top of your lungs with your oldest friends and don't stop believin'.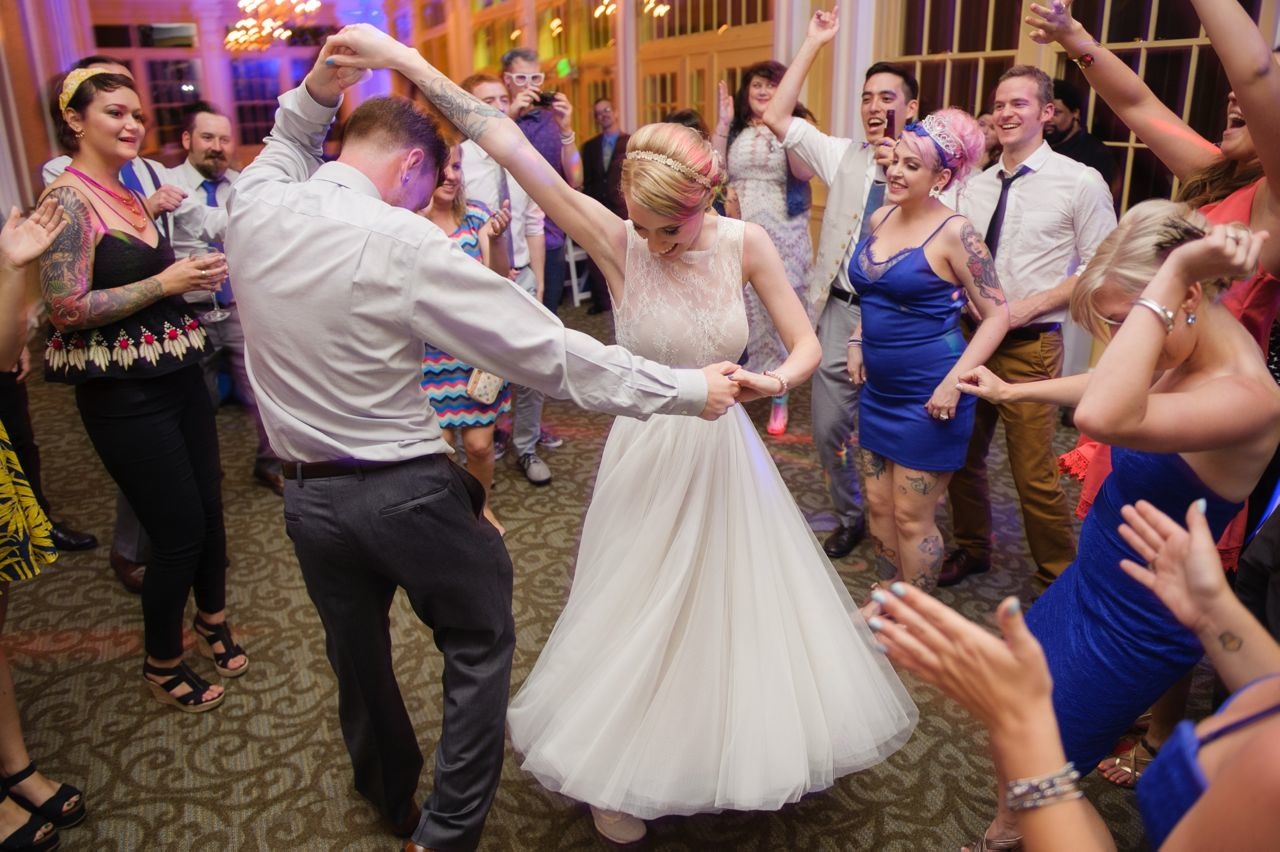 With that being said, all of our vendors were wonderful. I do not have one complaint about any of them on this day. Everything came together beautifully. I highly recommend all of them. Stevie T Photography, Rouge Catering, Local Color Flowers, The Maryland Zoo in Baltimore and No. 9 Entertainment
To my very close friends who helped make us beautiful; my matron of honor, Melanie, for my hair. Her husband, Byron, for bringing the entertainment and doing tall things. One of my oldest friends, Kristin, for everyone's make up. My everyday hair stylist, Erica (The Salon at Mays Chapel) for the bridesmaid's hair and for my color. Joe's best man, Frank, for making all the dudes look daper. And to my co-worker, Scott, for all design elements. I can't thank these people enough.
My last piece of advice goes out to those with tough families, my biggest question throughout this whole planning process was "How do you deal with divorced parents?" I found the answer to be simple: You don't
A wise woman once told me it's all in how you look through your lens. And on your wedding day, the only thing you will see through your lens is pure bliss.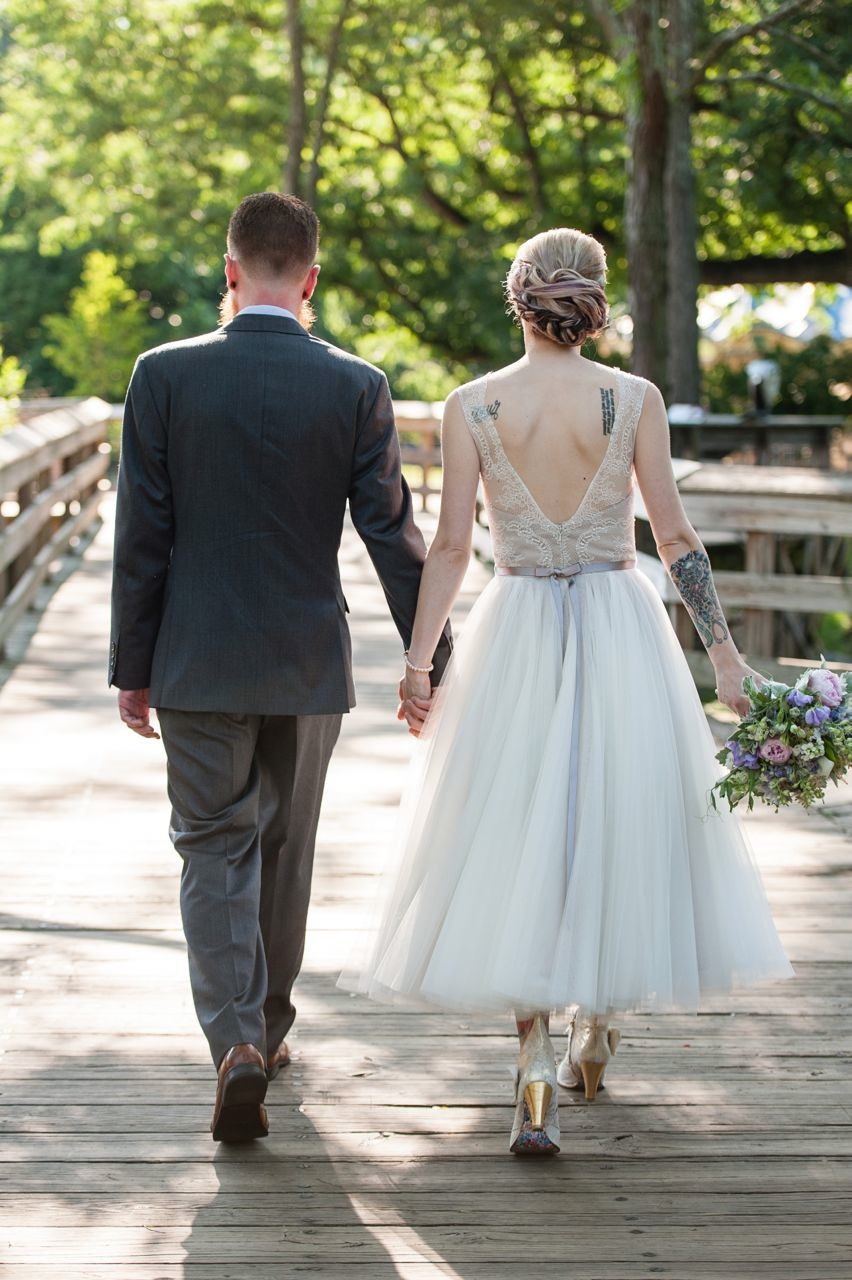 ---
---