​Shotgunning for Love: The Wedding Lull
July 02, 2015 by Nikki Daskalakis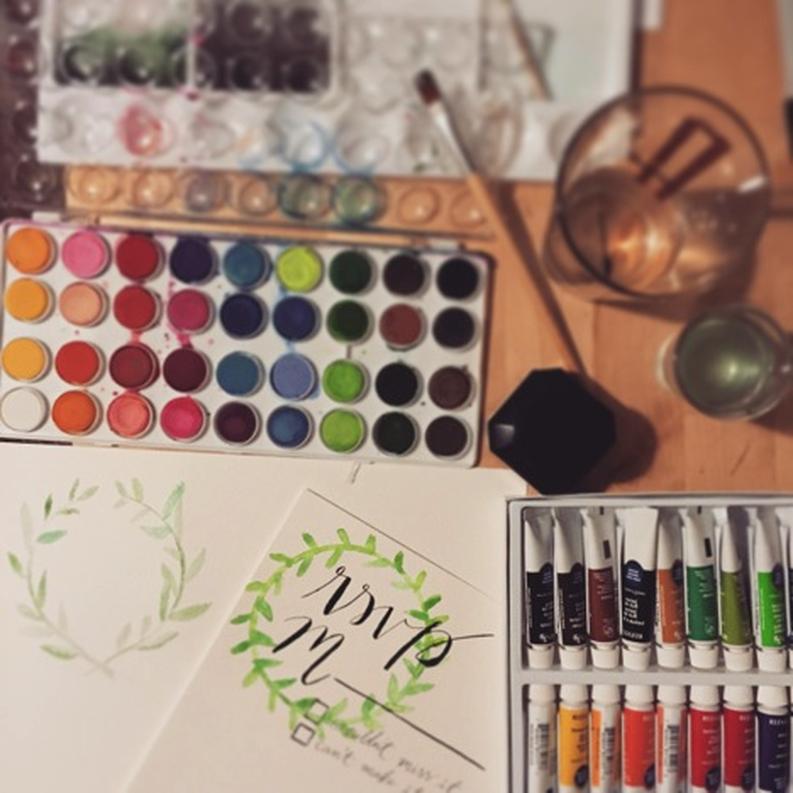 You may have noticed a bit of a lull in my blogging pace lately. I'll affectionately refer to this lull as The Wedding Lull—a stagnant period void of any and all wedding planning. Don't even mention the word wedding around me because I'm kind of . . . over it! As I spoke to a few other brides about my lack of enthusiasm of wedding planning at my half-way point, I began to realize this lull is a real thing that many of us feel. What is the lull? Where does this lull come from? Why does it happen? Will I ever care about centerpieces again? Are the wedding nightmares over?

When most brides get engaged (or start wedding planning—remember, I was never engaged) there is a flood of excitement. There is so much planning to do; pick flowers, bridesmaid dresses, dates, food, parties, gifts, etc. It's really exciting to be the center of attention until it's not. When you first get engaged, you try to work "wedding talk" into the conversation at every opportunity. These days, when someone brings up the wedding, I quickly change the subject. It's not that I don't want the wedding to happen, I am just taking (or have taken) a much needed break from planning to focus on other exciting things happening in my life. It also has me wondering why I ever devoted every waking moment and thought to wedding planning at all. I think that is why the lull happened in the first place. It's like your new favorite song, you have access to it 24-7 on Spotify, the radio has it on repeat, and then one day . . . BAM . . . THIS SONG AGAIN?!? MAKE IT STOP! It's the same way for wedding planning. It's constant wedding overload, and then multiply that by each one of your friends that is getting married and it's more wedding than one human can handle. In fact, your friend's wedding might be the perfect opportunity to put your planner down, and focus on them. Remember, this is also a special time for your friend. So, that is what I've been up to. I've been planning bridal showers, bachelorette parties, talking about wedding plans for my friends. You'll find that as each of these events or milestones passes, you might feel a little 'lighter' and ready to tackle your own wedding plans again.
Have you taken a long lull as I have? Don't fret! These days, brides have to book vendors so early anyway, that you've probably gotten most of the major things out of the way (photographer, videographer, venue, dress, florist, DJ, and caterer). As I exit my own wedding lull and re-enter the chaotic world of wedding planning, there are a few things at the top of my list. It's time to get my dress fitted, work on my invitations, and open up my planner on TheKnot.com because in all seriousness, they're keeping me on track.
I wouldn't be me if I weren't up to about 1,000 things during my wedding lull. Here's a peek at what I've been doing.
We bought a house! I currently live among boxes and an extremely confused, but nonetheless, happy dog. We've been trying to unpack and paint as much as possible, but there are also other very exciting things happening.

I've mocked up a few different options for our wedding invitations. I'm loving watercolors lately and they're really on trend right now. If you haven't used watercolors since you were five, do yourself a favor and buy some. I find watercolors to be as relaxing to play around with as I do calligraphy.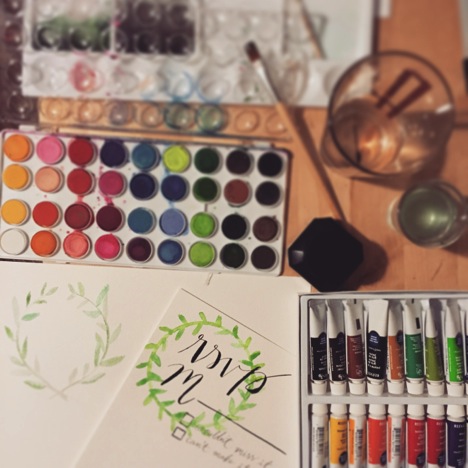 I've also attended/helped plan a bridal shower. The maid of honor assigned each bridesmaid a "job" for the shower, and I found it to be super convenient. I was in charge of making a Moscow Mule Bar.
Find this sign on www.etsy.com/shop/shotgunningforlove
I attended a bachelorette party (check out this rainbow theme)!
I bejeweled a beer bong. You know you want one.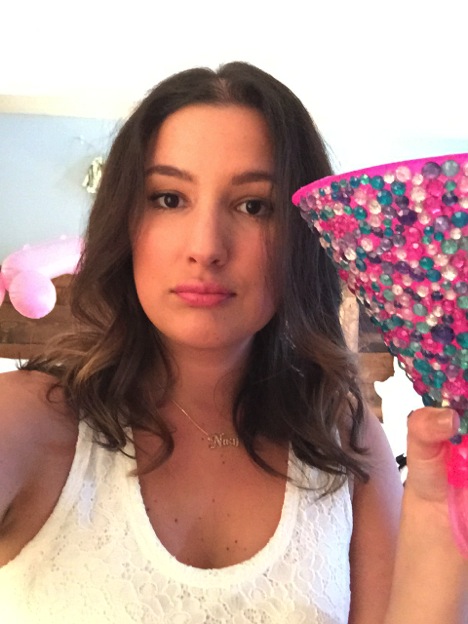 And I attended my best friend's wedding. She's not pictured here because I don't want to spoil the gorgeousness that she was, but her twin is which is basically the same thing.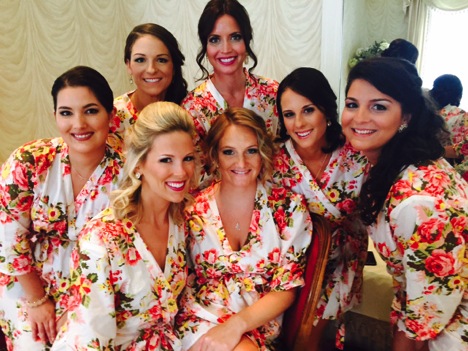 There are more exciting things to share, but I'll save that for another day because I FEEL A LULL COMING ON (did you sing that in your head?).
This post was inspired by an article I saw on Buzzfeed, I hope you enjoy it as much as I did: http://www.buzzfeed.com/sheridanwatson/how-you-feel-after-engaged-vs-before-wedding.
Nikki is a wedding a lifestyle blogger at www.shotgunningforloveblog.com. Follow her on Instagram @nixta24.
---
---