​Operation Honeymoon: New Kid on the Block
June 17, 2015 by Mackenzie Melfa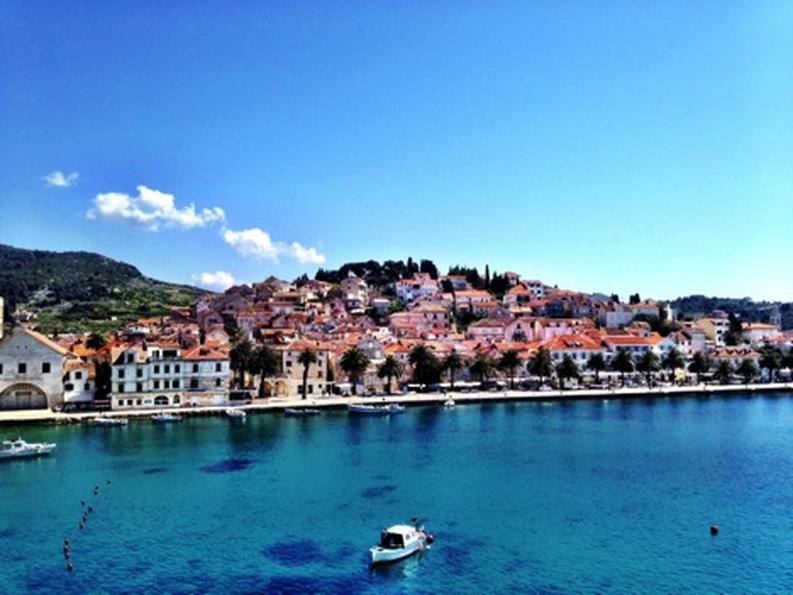 This is how I fondly think of Croatia, the new kid on the honeymoon block. I get a lot of blank stares when I suggest it as a honeymoon destination but once I show a picture or 2 most people are onboard 100%. I was lucky enough to spend a few weeks exploring Croatia last year and have been obsessed ever since. Those who know me are aware that I can bring it up in any type of conversation …

"Oh cute, you got a new dog? Did you know that the Dalmatian dog originated in Croatia?"
"Oh you like truffle fries? Did you know that one of the largest truffles ever found was in Croatia?"
You get the idea …
For a country that I love so much I would enjoy nothing more than showing Dave around and sharing my enthusiasm with him. Yes, I've already been BUT I like to think that every time you visit someplace you've been before it gives you the chance to discover something new! If we were to go to Croatia this is my ideal itinerary:
We would arrive in Zagreb, the Capitol city and spend the night recovering from our jet lag. Zagreb is sometimes called "Little Vienna" because the architecture and parks really speak to Austrian design.
After catching up on sleep we would head off to Istria. Istria is the North West region of Croatia that was once ruled by the Italians. This being said it's not hard to find a local who can't speak both Croatian and Italian which is pretty cool! Istria is full of charming hilltop towns like Motovun and Groznjan which sit perched above the sprawling vineyards. Did I mention Istria has some amazing wine, and this is also where you can hunt for truffles!
My favorite town in Istria is Rovinj. Situated right on the coast it has a very similar feel to Venice… winding streets that lead you to beautiful views of the water. There are some amazing hotels here but I am partial to a quiet B&B called Villa Tuttorotto.
After a day or two sipping wine and practicing our Italian, um I mean our Croatian, it's off to the amazing Plitvice Lakes National Park! You've probably never heard of this park but I bet you've seen pictures! Plitvice is one waterfall after another with walking paths intertwined and crisscrossing all over. A few hours spent in the park and you will leave saying "I've never seen anything like it!"
A few hours south of Plitvice is the unique town of Split. Fun Fact: The "old town" of Split is actually the built into the old walls of Diocletian's Palace. Diocletian was the first Roman Emperor to voluntarily abdicate and he lived out the rest of his days in a beautiful palace situated on the shores of the Adriatic. This is a great place to stay for a few nights and its home to the best managed hotel I've ever stayed in. The Palace Judita Heritage Hotel caters to your every whim while offering charming rooms and one of the best breakfasts I had in Croatia.
Split is a great town for history lovers and it has a blossoming restaurant scene. This is also where a lot of the sailboat and catamaran charters leave from. Oh, did I not mention that Croatia has over 1,200 islands!? That's right, 1,200! If you love sailing Croatia has GOT to be on your must sail list. You can explore the islands on sail/bike charters which is pretty neat. You sail to different islands each night and bike across them during the day. Perfect for active couples.
Speaking of islands, after a few days in Split it's off to the island of Hvar for some sun, wine and a lively party scene. During the summer months this beautiful island becomes home to countless yachts and an international crowd with a taste for late night festivities. But travel inland and you find an amazing amount of vineyards growing a variety of different grapes. You have to spend at least one day on Hvar visiting the vineyards and olive oil producers, it's a day well spent!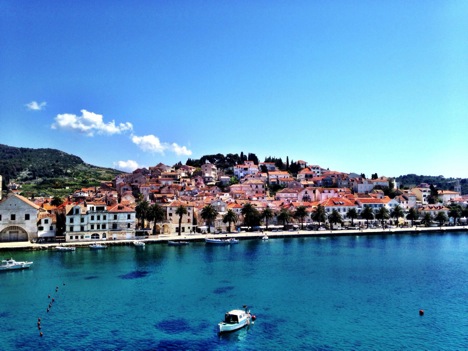 Once you've soaked up some sun and need a few days to detox then it's time to head to Kings Landing! Opps, I mean Dubrovnik. For fans of the HBO show Game of Thrones you'll recognize this medieval town as the filming location for King's Landing. Known as "The Pearl of the Adriatic" Dubrovnik will take your breath away with its ability to transport you back in time the moment you step through its fortified walls. Take a guided tour through the stone streets and hear all about its amazing history before you walk along the top of the walls that have protected the city for centuries.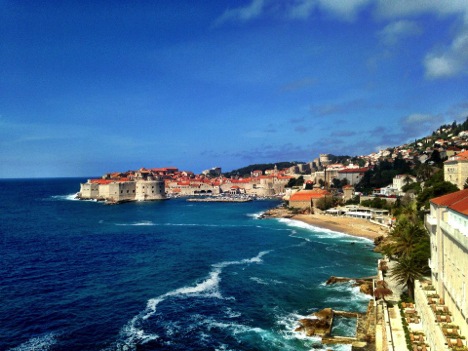 You can rent an apartment within the city itself but I prefer the luxurious hotels that dot the coastline and look back at the city. Dubrovnik is a great place to splurge a little on your accommodations and the hotels Villa Dubrovnik and Excelsior are my two favorite places to do just that. They both offer beautiful rooms with balconies overlooking the Adriatic and lots of places to soak up a little sun once you've finished touring the city.
Other towns to visit are Zadar (amazing sunsets), Pula (Roman Arena in great condition), Sibenik (cute harbor town), Ston (amazing oysters) and Korcula (birthplace of Marco Polo). When you aren't soaking up the sun, sipping wine or eating amazing food you can visit any of the eight beautiful national parks Croatia is home to.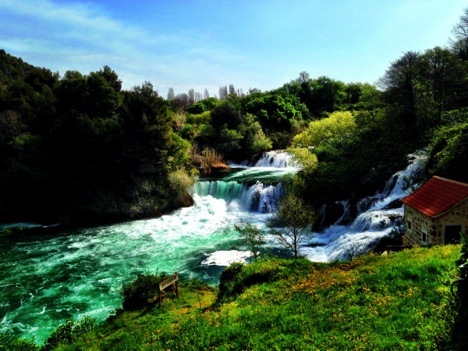 It's hard not to fall in love with Croatia's amazing landscapes, wine and food. I didn't even mention the food! A fantastic mix of the traditional Mediterranean cuisine with influences from all over. Fresh seafood, homemade pastas, truffles, amazing meat and potatoes … Croatia has it all!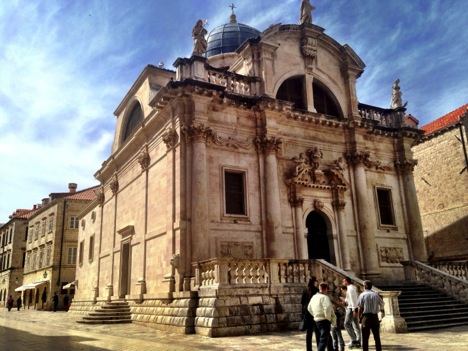 Croatia is the perfect mix of adventure, food + wine, luxury and history. It's a great option for a honeymoon and one that I would recommend for most people! But is it going to be the right choice for Dave and I? Check in with me next time to hear where we have decided to go on our honeymoon!
---
---