A Fox And His Anchor: Enjoy It They Say
May 08, 2015 by Macy Gutermuth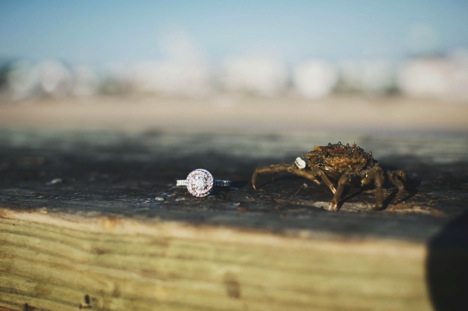 Photo by Leah Adkins Photography

When "they" (who is they?) say take time to cherish your engagement, it's the truth. Nine months have passed since I said, "are you kidding me?" and then "YES!" These have been the craziest but most amazing months of my life. It's been so much fun going through the planning process with Dave, our families and bridal party. It's bittersweet having our wedding right around the corner, but I am so excited for married life.
Along with getting all of our decor details together for our wedding that is next month, I have started to get all of the timing together. I have learned from being in the wedding industry that having a comprehensive timeline is so important, but it's also important to remember that not everything is going to go exactly as it is planned. If you have a wedding coordinator, they will likely handle the timeline and contact sheet for you, but if not, here are a few resources to creating your own: Southern Weddings, Offbeat Bride. I took advice from both of these websites and created my own timelines. I have a seperate one for vendors, and then another for the bridal party. I like to think the further in advance everyone has the timeline, the easier it will be to follow, we'll see about that though.
Another thing I have put together over the last few days is a contact sheet of all of our vendors, important people and bridal party. I don't know about you, but when it comes to my wedding day, I would rather not be solving any problem that arises. Besides the vendors, I included my bridal party, my Mom, my future MIL, and a few of the groomsmen. If anyone needs to get in touch with either of us, they will have the resources.
I never realized how much fun it would be to receive RSVPs. Getting purple envelopes in the mail in between the bills and trashy magazines is the best part of the day. I can't wait to share the invitations Dave designed with all of you, I wanted to wait until after our wedding, but I may have to include it in my next post. We're still busy getting the rest of the stationery together, and it's so exciting to see our ideas put onto paper.
Amongst the final weeks before our wedding, I had my bridal shower. The shower was held at Sunset Cove in Middle River and it was a perfect day. My MOH, mom, and friends did an amazing job with the decor, games and food. It was a really nice way to see all of the ladies and get to chat a bit before the big day arrives. The guys also didn't have a problem enjoying the bar while the festivities were going on. The next time I see all of my gals together will be my bachelorette party in one month!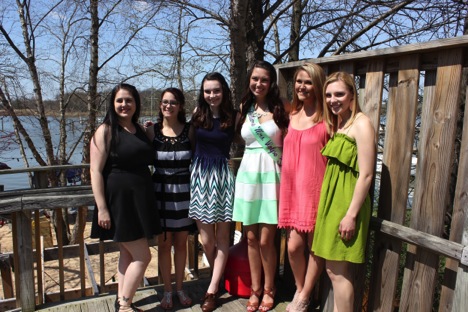 Here's to a few more weeks of being a Feyonce!
---
---