There Will be Cake: St. Paul's to South Beach
May 15, 2015 by Jessie Hendrick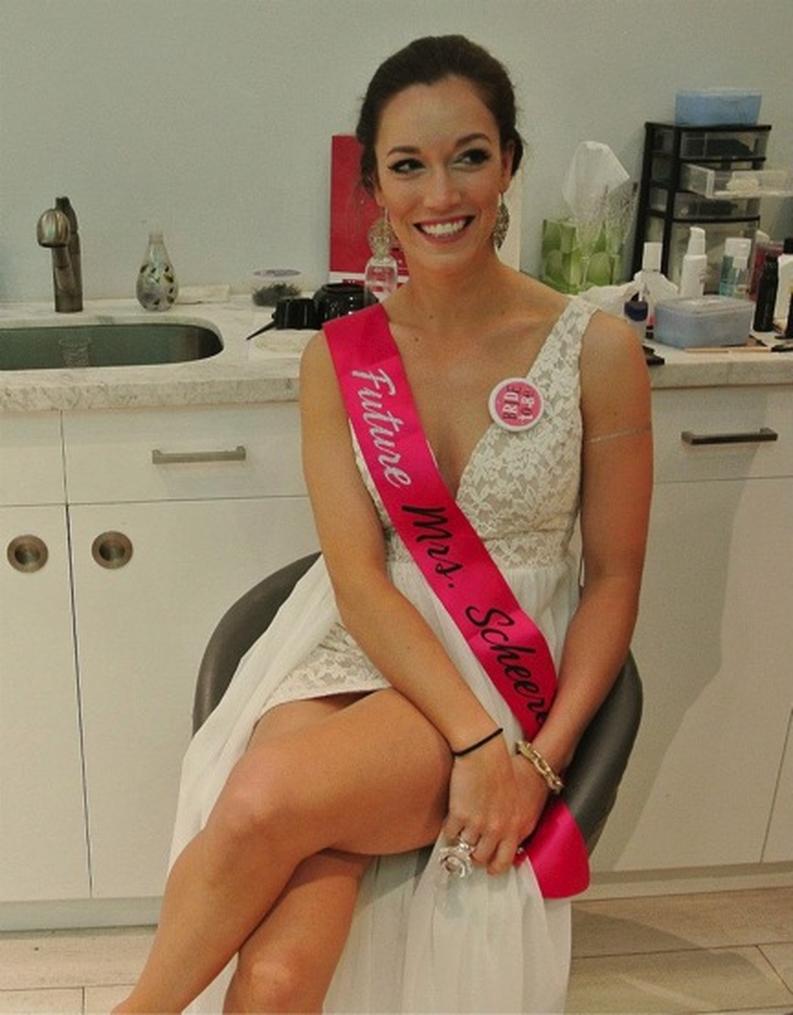 Swim suits, sunscreen and sundresses packed, I found myself boarding a flight to Miami to celebrate my bachelorette weekend. I had a mixture of anxiety and excited butterflies in my stomach. My girls had kept everything about the weekend, other than the destination, a secret. Carry-ons stowed and seat belts on, we were ready to take off and get the celebrations started . . . and so was the rest of the plane. After the stewardess completed the standard pre-take off safety announcements I heard my name being called to stand up and wave. The plane erupted with cheers from all the passengers on board. After turning as red as a tomato and having a lovely video captured to commemorate this embarrassing moment the stewardess got our group started with a round of free drinks. And then another. And then another. And then another. Southwest kicked off the weekend right, and we even made friends with some passengers around us.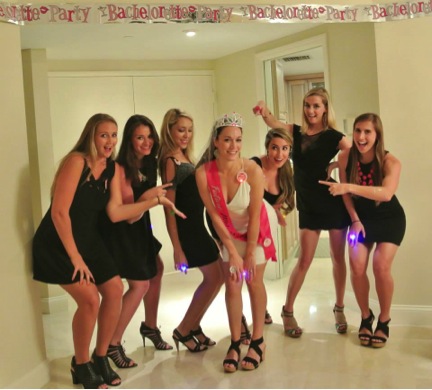 Already this weekend was AMAZING. When we finally got to the condo late that first night, the entire place was decorated with signs and favors for the weekend! I was so blown away at all the personalized touches. I was informed I must wear my sash, my veil, my light up button, or my light up ring at all times, if not all of them at once! Also waiting at the condo were monogramed beach towels my sister-in-laws bought for us to use that weekend, and personalized tumblers my maids of honor had ordered to keep our beverages cold on the beach. We started the weekend with a toast, and my friends began teasing and dropping hints of what might come in the next days.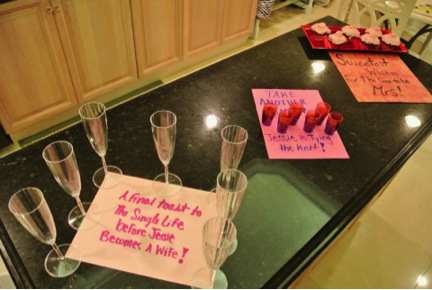 All day Friday we beached and soaked up the sun. Some of us more than others . . . I personally stuck to my SPF 50 and even bumped it up to 60 later in the afternoon.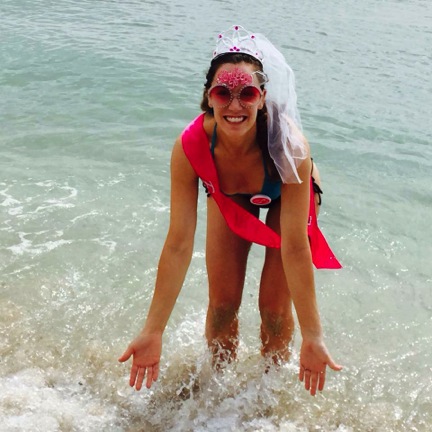 That night we got dressed and headed to a blow dry bar for hair and make-up! I loved my updo and make-up, and briefly had a glimpse of what its like to have a personal glam squad.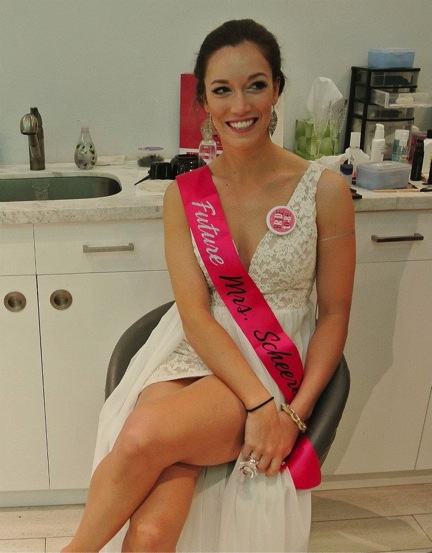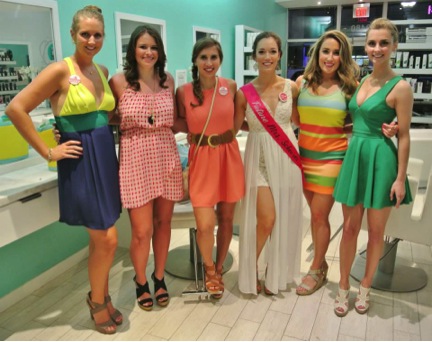 All dressed up we headed to dinner and the bars where I was given a scavenger hunt quest for the weekend, including finding a group of guys to serenade me, buying another bride a drink, and more. We checked off the first item at the bar when a group of businessmen sang to us in Spanish. The night ended apparently celebrating my half birthday as the bartenders brought out a Kit Kat sundae with a candle in it. I'll take it!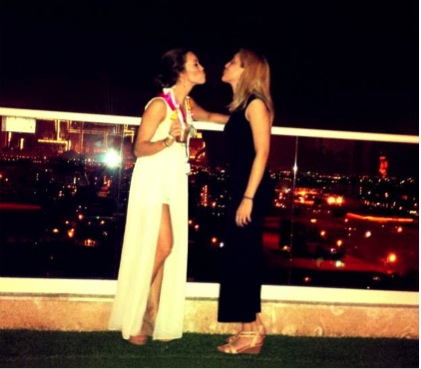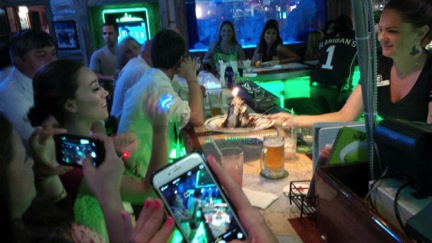 The next day we ate brunch at the Ritz-Carlton, and then headed to the condo's pool for the afternoon. Before going out that night we played your typical bachelorette games, which usually resulted in me consuming some alcoholic beverage based off of my answers.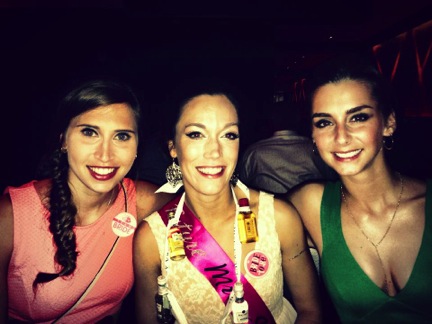 My friends even surprised me with a lingerie party, and your typical newlywed game where my answers needed to match the answers Brian had given them. I was impressed with Brian's answers to the questions, and many of them showed he knows me even better than I know myself!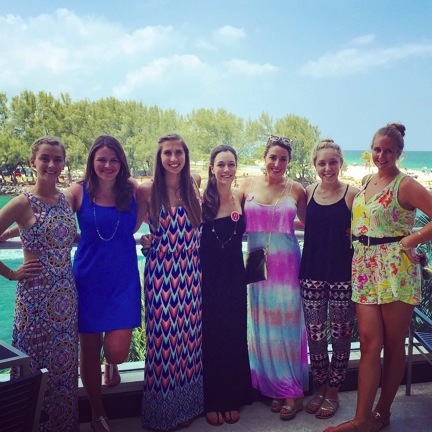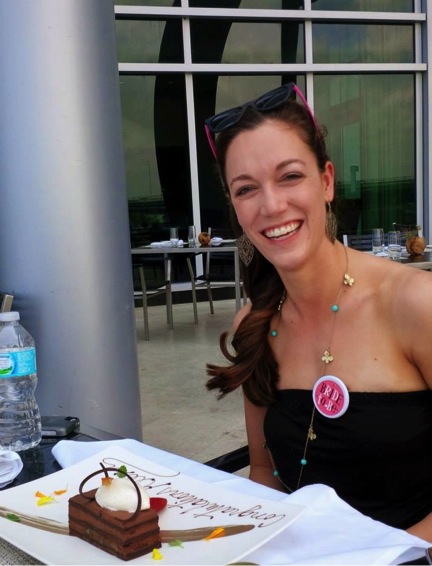 Later that night we headed to South Beach. We started at Clevelanders, where we found more people to check off items on my scavenger hunt. From Clevelanders we made it over to Story and crashed a group of Swedish men celebrating a friend's birthday party. My friends made the whole night so much fun. I love you girls!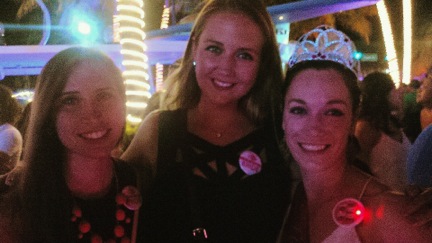 The next morning I woke up to a breakfast sandwich and a Starbucks chai tea latte delivered bedside. We made our way back out to the beach for a couple hours and finished with a poolside nap before packing. I was so sad to leave, but these girls had made this such an unforgettable weekend.
I really don't have a large group of friends from all over the place, but rather a small group I've known forever. If you were to snoop back on my social media posts from high school you'd see the exact same faces.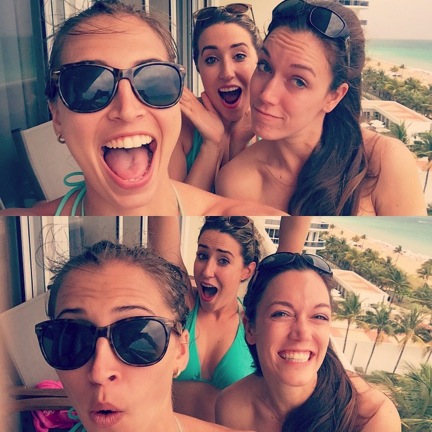 These ladies have been apart of my life, some since I was 5, some since middle school and others since freshman year of high school. They were there when Brian asked me out on our first date, and when he asked me to marry him. You girls made this weekend such a classic and quintessential bachelorette trip, but with so many personal touches. I couldn't have asked for anything more. I cannot wait until our next girls trip together, and I cannot wait to return the favor as each of you ladies celebrate your own walk down the aisle.
---
---