​There Will Be Cake: Remember That Time in Kindergarten?
April 08, 2015 by Jessie Hendrick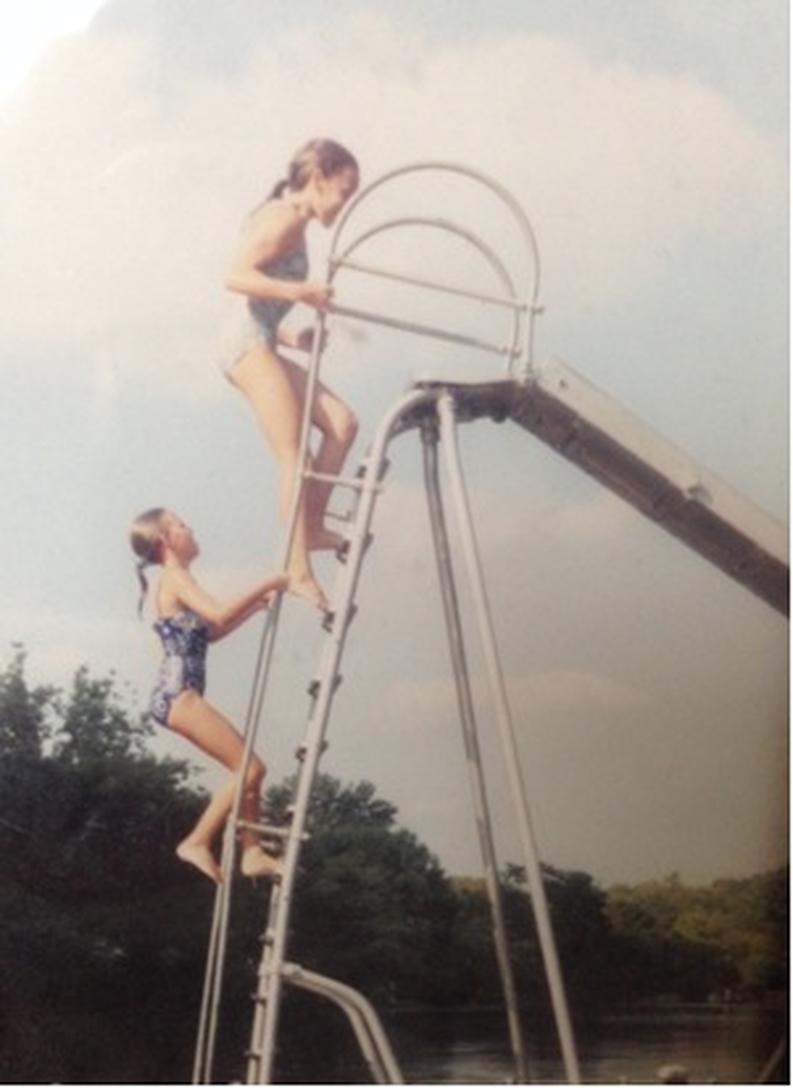 I've shared with you the shenanigans of asking friends and family to be in our bridal party. I've shared with you the excitement of picking a dress, a band, and even the story of why this blog is called "There will be cake." This post though, is a bit deeper. So, hang with me because my heart is bursting to share this meaningful and impactful touch to our ceremony . . . happy reading.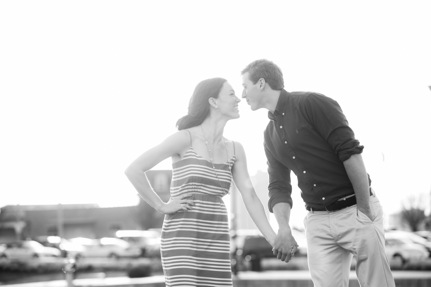 Photo by tPoz Photography
"Love is patient, love is kind. It does not envy, it does not boast, it is not proud. It does not dishonor others, it is not self-seeking, it is not easily angered, it keeps no record of wrongs. Love does not delight in evil but rejoices with the truth. It always protects, always trusts, always hopes, always perseveres." (1 Corinthians 13:4-7.)
My parents and I at my engagement party last September.
Some of you may recall these verses from the scene in Wedding Crashers when Vince Vaughn's character and Owen Wilson's character place bets on what scripture the bridesmaid will read during the ceremony they are crashing. (P.S. just this past weekend my grandmother warned me about wedding crashers and how she had one at her reception!) Others of you may know these verses from weddings you have attended, or from church services you have heard. These verses from the New Testament (as cliché as they may be to others) are my favorite. Often these verses are interpreted to speak of romantic love between two people, but they can also speak to the unconditional love between family members, and the love between true friends.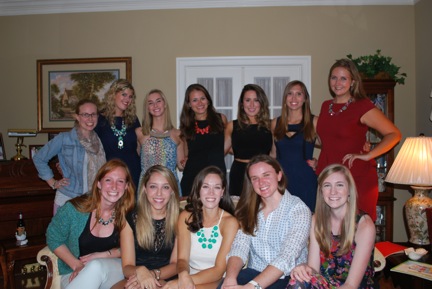 I am so excited to celebrate the friendships with all these women and dance the night away this July!
If you take the word "love" in these verses and replace it with the word "friendship" (I know its cheesy, but just humor me for a second and do it) parts would read, "Friendship is patient, friendship is kind. Friendship does not delight in evil but rejoices in the truth. Friendship always protects, always trusts, always hopes, always perseveres." According to the Greeks this type of true friendship, or philia love is the happiest and most human of all types of love a person can have for another.
So, where am I going with this? You see I needed you to have some background to understand the full sentiment of what the following means to me.
Kristin and I at her family's cabin in West Virginia.

I am blessed to have this type of friendship. The kind that does not boast, does not envy, is not proud. The kind that does not dishonor others, is not self-seeking, is not angered, and keeps no records of wrongs. I am blessed to have this type of friendship with many people, but in particular with my oldest friend.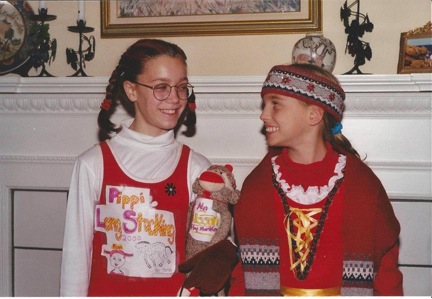 Kristin and I at Halloween one year.
Think back, if your memory will let you, to that first day of kindergarten. Remember some of the kids in your class? The girls or boys you choose to sit next to, or that the teacher used her super powers to methodically place you next to. Maybe Mrs. Kirby knew what she was doing when she let Kristin and I sit next to each other, maybe she didn't, but that's the moment our friendship started. We quickly bonded over Kristin's cool pencil box and traded erasers. Now 20 years later our friendship perseveres. Kristin is a remarkable friend and a talented musician. Her skill and passion as a musician is beautiful, and so I am honored that she has agreed, with her boyfriend Paul, to play the music for our ceremony.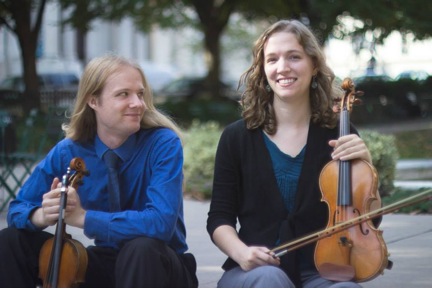 Dr. Paul Bagley and Kristin Bakkegard. Photos by Nikia Photography.

While we want our wedding to be one big dance party, it is before that a commitment of our love to each other. So, it fills my heart to have Kristin not only witness our ceremony, but also to play such a pivotal role in creating some of the most precious moments surrounding our big day.
Photo by Nikia Photography
To go off on a slight tangent, one of my favorite yoga teachers recently said that to feel appreciative for someone is one of the strongest, most powerful feelings. To say that you appreciate someone is a stronger emotion than being thankful for them, or being grateful for them. To say you appreciate someone is to recognize the full value, and the full worth in that individual's talents and spirit. So, all I can think of to say is how much I appreciate Kristin's friendship and her sharing of her talents on our wedding day.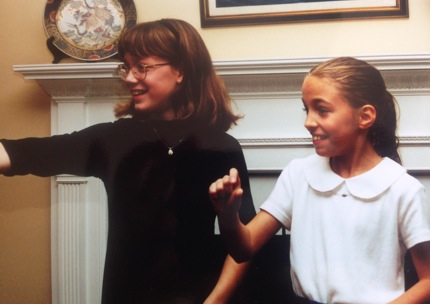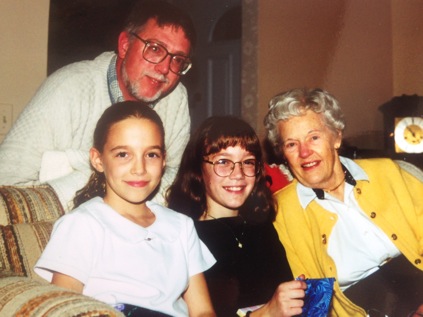 Kristin and I doing who only knows what at my family's house.

The music that my mom and Kristin have put together is such a personal selection too. You will hear some of mine and Brian's favorite arrangements, and some of the songs my mother sang to my brother and me growing up. In particular the most impactful song, to me, that Kristin and Paul will play on the wedding day is Simple Gifts. Simple Gifts is the lullaby my mom started singing to me on the day I was born. It is also the same song that will play as my dad walks me down the aisle to start a new chapter in my life as a wife. Thank you Kristin, and thank you Paul for helping to make our ceremony such a memorable moment not only with your presence, but with your musical talents as well.
Kristin and me at my engagement party last September.
---
---