Meowy Me: One Thing Is For Sure
April 27, 2015 by Jessica Moorman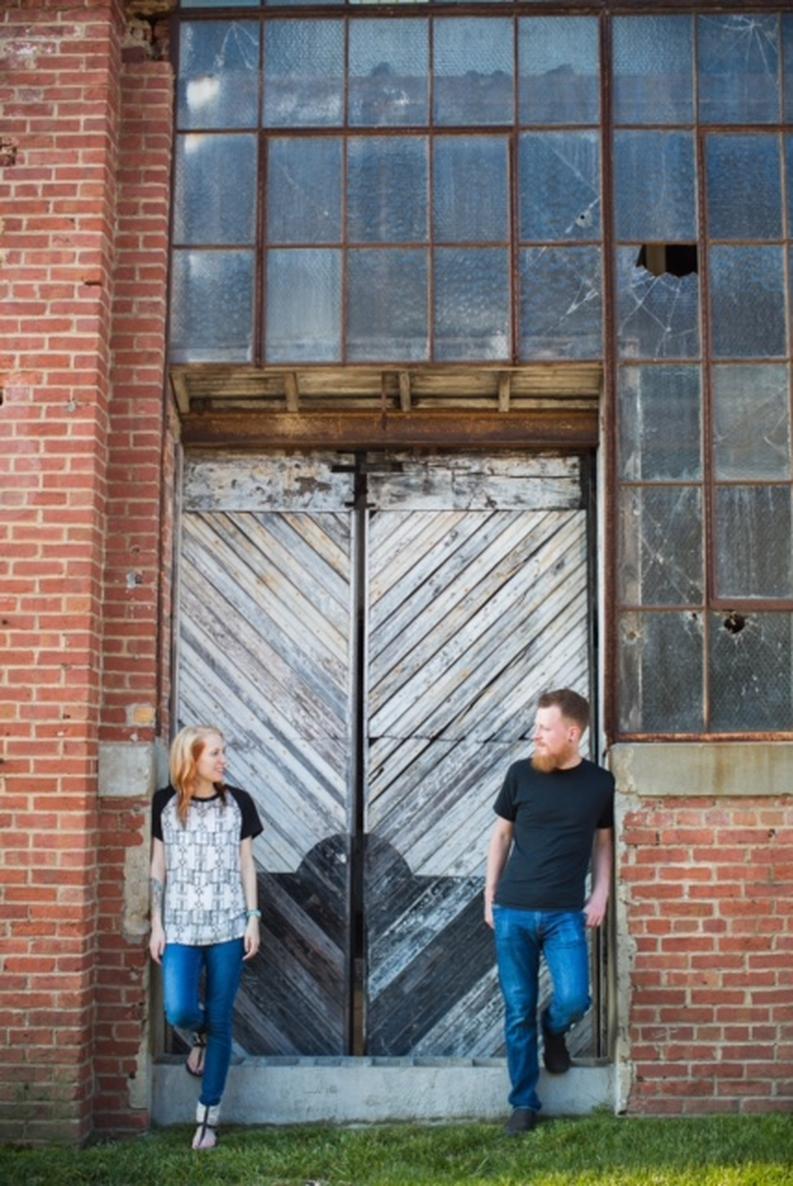 Music is one of the strongest things that drew Joe and I together. The first time I saw him, he was wearing a band's shirt that I liked, it was part of his appeal to me. Aside from the beard, of course. ;) He still wears that shirt, six years later, and we got to see that band last night.

Joe is a drummer and his mom will tell you that he was banging on everything he could as a child. My dad plays a range of instruments and I can still hear him playing Van Halen on the guitar in my head on a Saturday morning. Music is in both of our roots and I know I would be lost without it. Which is why picking our wedding day playlist is the most important part of planning for me.
Not long after we started dating, a song called "Pistol" by Dustin Kensrue was catching my ear as describing our relationship. The other appealing thing about the song is that it is a guy from a band we both like who went solo. The day after we got engaged, I answered those silly people's questions by saying "the only thing I am sure of is our song."
A song called "You+Me" by the band You and Me came out during the time we were engaged and Joe suggested making that our song. While I liked the idea, because the song is beautiful, it doesn't fit my key criteria. Which is time. The song is new and hasn't had time to marinate as "our song." I've been listening to "Pistol" for six years, grinning from ear to ear every time I hear it. You+Me hasn't had time to settle in as our song, beautiful as it is.
I was having a hard time taping into my 80's memories so I started Googling father daughter dance songs to spark my memory. Eric Clapton, Van Halen, Billy Joel and Phil Collins are a few that were on my radar reminding me of my dad. I would find a good lead and then research the lyrics and find that the song is actually not at all about what I thought it was about. While I love music because it is about your own interpretation of the song, you really need to listen to all of the lyrics to see if it tells the story you are looking for. It turns out Eric Clapton's "Father's Eyes" is actually about his son and father's death, that isn't going to do it for me. The song for my father needs to not only have a great meaning, but be a great memory and have a great tune. My dad appreciates a good tune.
Joe has had his mother son song picked out since before we got engaged. It's by one of his favorite bands and talks about being on tour a lot, but always coming home to his mom. It's guaranteed to make her cry and that's always a good thing when it comes to music.
Lastly, I want to have fun with our ceremony songs. I thought it might be fun to get the crowd clapping as the wedding party comes down is isle. Then afterwards we can get the party started with "Party in the USA" or "Party Hard". Who knows what decision I will come to there, but I do know that it's a celebration, let's have fun!
---
---