​Plan I Must: Wedded to a Brand, Not a Theme
April 02, 2015 by Jasmine Touton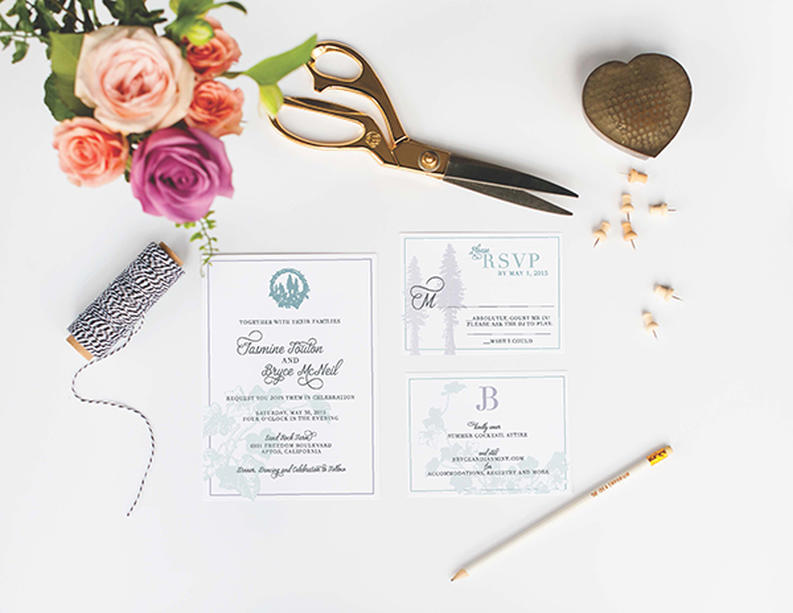 I never wanted my wedding to have a theme. I wanted it to have a brand.

In practice, there's nothing wrong with a theme. You tell your guests it's nautical-themed and they can imagine the rope and anchor décor. But I didn't want my guests to guess the look, or imagine anything particular. I hoped they would instead look forward to something unparticular; that their excitement would grow from a hint of what's to come.
Finding a creative, childhood friend with a wedding branding business (The Idea Emporium) to guide me was only half the struggle. A large part of deciding on a brand for your wedding is deciding who you are as a couple – together – and then communicating that to the world.
How do you communicate a couple who loves socializing, sports, trivia, their dog, dressing up in ridiculous costumes, dancing in the car together, and sometimes (even) doing sweet things for each other? How do you do that while showcasing the venue and the wedding?
I went to images and words that define us, and found nothing. But then I went back to what originally caught my eye about Bryce. We met on Match.com when online dating was still kind of taboo and "swipe right" was not in popular vernacular.
He smiled sincerely in his profile picture, so I emailed back. His response to me sealed the first date; he explained his deep love for the place he grew up: Vermont. He wrote about how peaceful it was and that he missed the changing leaves. His authentic connection to his roots and attention to the details of his home state showed me something deeper than the typical, awkward Match.com email.
His love for Vermont reflects my connection to California. We do our best to take those attitudes with us wherever we go, and never lose touch with the creeks we played in as children and the trees we adventured among. For our brand to reflect this, we asked our designer to incorporate both the California and Vermont flags into a seal.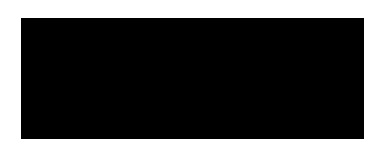 The Idea Emporium added scrawling words, the ivy and redwood trees from our venue, and a woodland, vintage, whimsical, glam, secret garden wedding brand – not a theme! – emerged.
We hope our wedding guests are able to breathe in the fonts, colors, and graphics and exhale a new understanding of "us" – or at least a hint of understanding. As we translate that brand to décor, escort cards, and signs, we want them to understand both our independence from each other, and our joy that we found each other from across the country in this charming town called Baltimore.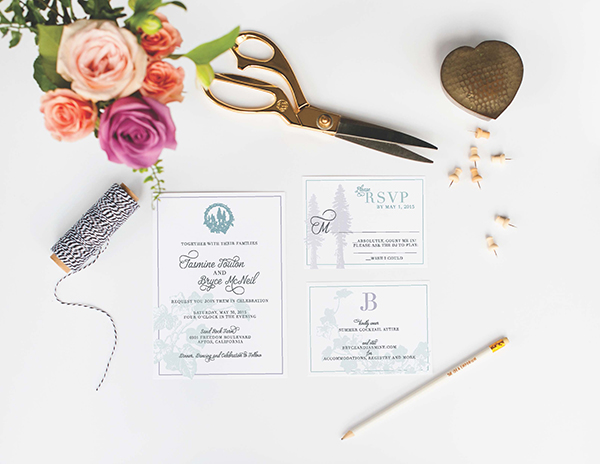 While all these printed things are blips on the map of our wedding, and I am reminded often they will be forgotten as soon as the open bar flows forth, they mean so much to a couple like us because they are about reflection: remembering who we are, and deciding who we want to be after the ceremony. They are some of the first things we have put our names on together to share with those closest.
That's why a brand, not theme, is so important when it isn't. That's why all of these details, all the resulting anxiety – and a hint of unparticular – are necessary.
---
---