Shotgunning for Love: Be My Bridesmaid?
April 01, 2015 by Nikki Daskalakis
Picking the wedding party was one of the first major decisions Andy and I made after deciding to have the wedding. I wanted to make sure I did something special for my bridesmaids and had seen cute little boxes with fun stuff that presented more like a gift.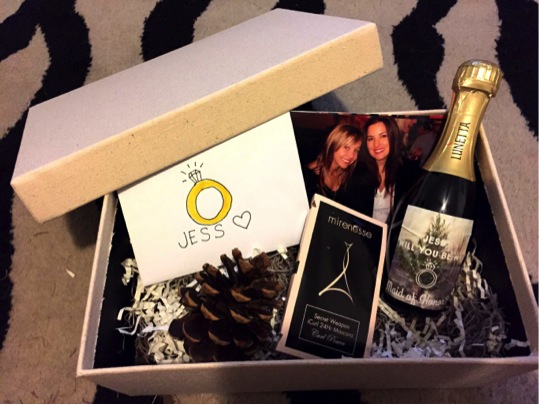 I purchased a keepsake box from the craft store and filled it with crinkle paper. In each box, I included:

* A stack of photos of me and that bridesmaid throughout our friendship
* 1 pine cone because they smelled like cinnamon and it was winter
* Make up samples from my glossybox or birchbox
* Mini bottle of champagne with a custom tag
* A homemade card
* Crinkle paper to cushion everything in the mail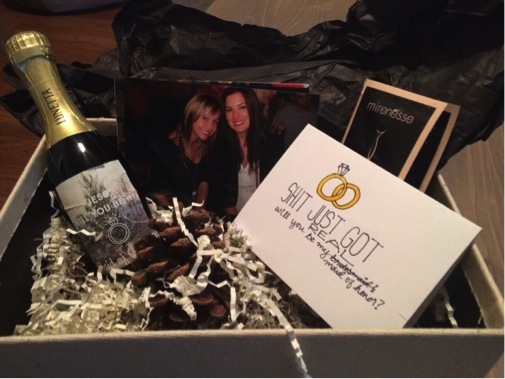 To make the card, I hand drew them using markers and card stock from the store. For the labels, I found an image of a pine tree online and used the PicLab HD app to customize each label and add images and words.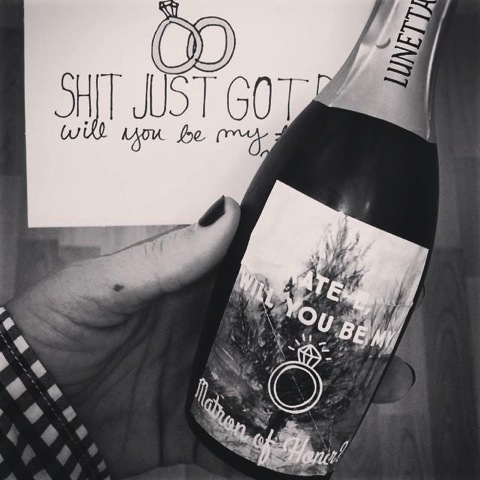 Your girls are going to be doing A LOT for you over the next year, I think it is important to make them feel special and let them know exactly why you want them there with you on your special day. Not only were these fun for me to put together, it clued my girls in on what the feel of the wedding would be.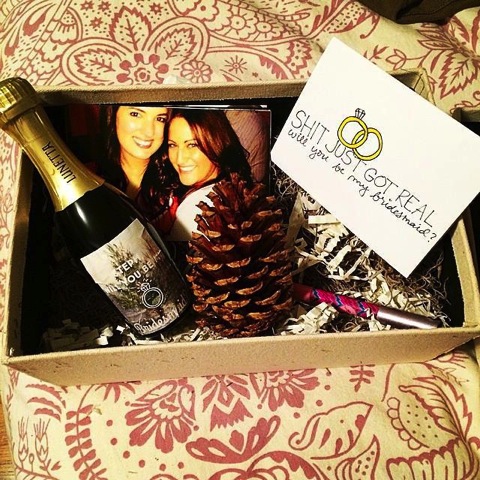 For the groomsmen, they have all spent the last few years "Icing" one another with Smirnoff Ice (the nectar of the Gods). For those of you who don't know, you "Ice" someone by hiding a Smirnoff Ice, and when that person comes upon it, they have to chug the whole glorious bottle. I found this idea on Pinterest and Andy was into it, so we sent the groomsmen an "Ice" with a card that stated "I got down on one knee, your turn."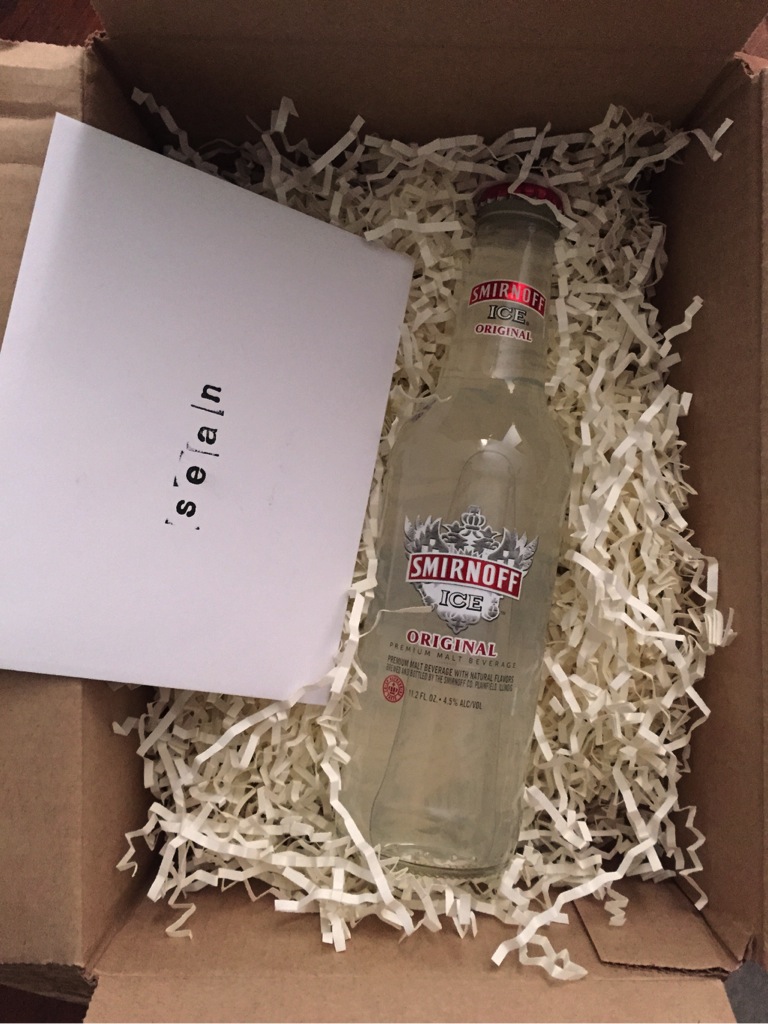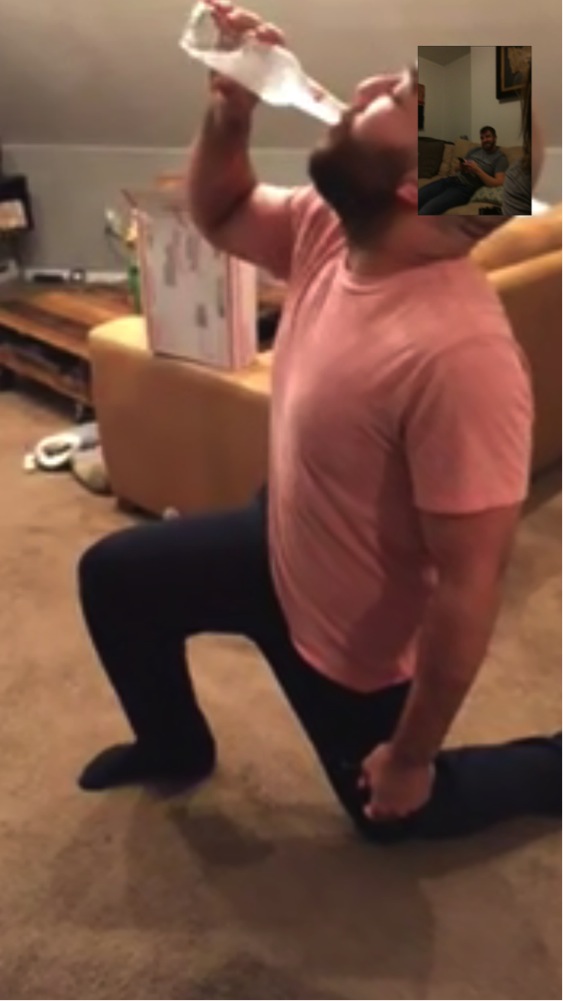 I hope you all have as much fun as I did asking the wedding party!
xoxo,
Nikki
Nikki is a wedding and lifestyle logger. Visit her blog www.shotgunningforloveblog.com or follow along on Instagram @nixta24.
---
---