Meowy Me: Say Jess to the Dress!
March 03, 2015 by Jess Moorman
Disclaimer: If you are my fiancé, please do not continue reading until after June 6th.
I was never the little girl who dreamt about her wedding day. I never imagined the flowers or venue or dress. I was the girl who knew nothing about fashion, wore her brother's band tshirts and wore a hoodie to an interview. I once bought a pencil skirt to fit my hips because I didn't understand how it was supposed to be worn. I had never watched Say Yes to the Dress and I certainly did not have any interest in designers, fabrics, shapes or styles. So, how do you pick a wedding dress when you're sitting on the couch watching The Voice with your cat?
I decided to change the channel to Say Yes to the Dress. Oh my. Who are these people? What are they wearing? Did her mom really just say that? Why is she crying? How can she walk? I turned it off.
I picked up the iPad and browsed to David's Bridal (the only bridal store name I had ever known). It asks me to pick my body shape and my face goes blank. Am I a triangle? A square? A trapezoid? I don't get it.
I turn to my friends, where I found the two best pieces of advice. One said to pick a designer and run with it. The other suggested the bridal shop Amanda Ritchie. Amanda Ritchie's website had some designers I could get down with, perfect! I also prefer to shop at local businesses rather than chain stores so this was right up my alley. Limiting my search to just the few designers they offered helped a lot, other shops had too many designers and I would get too overwhelmed with what I was looking at.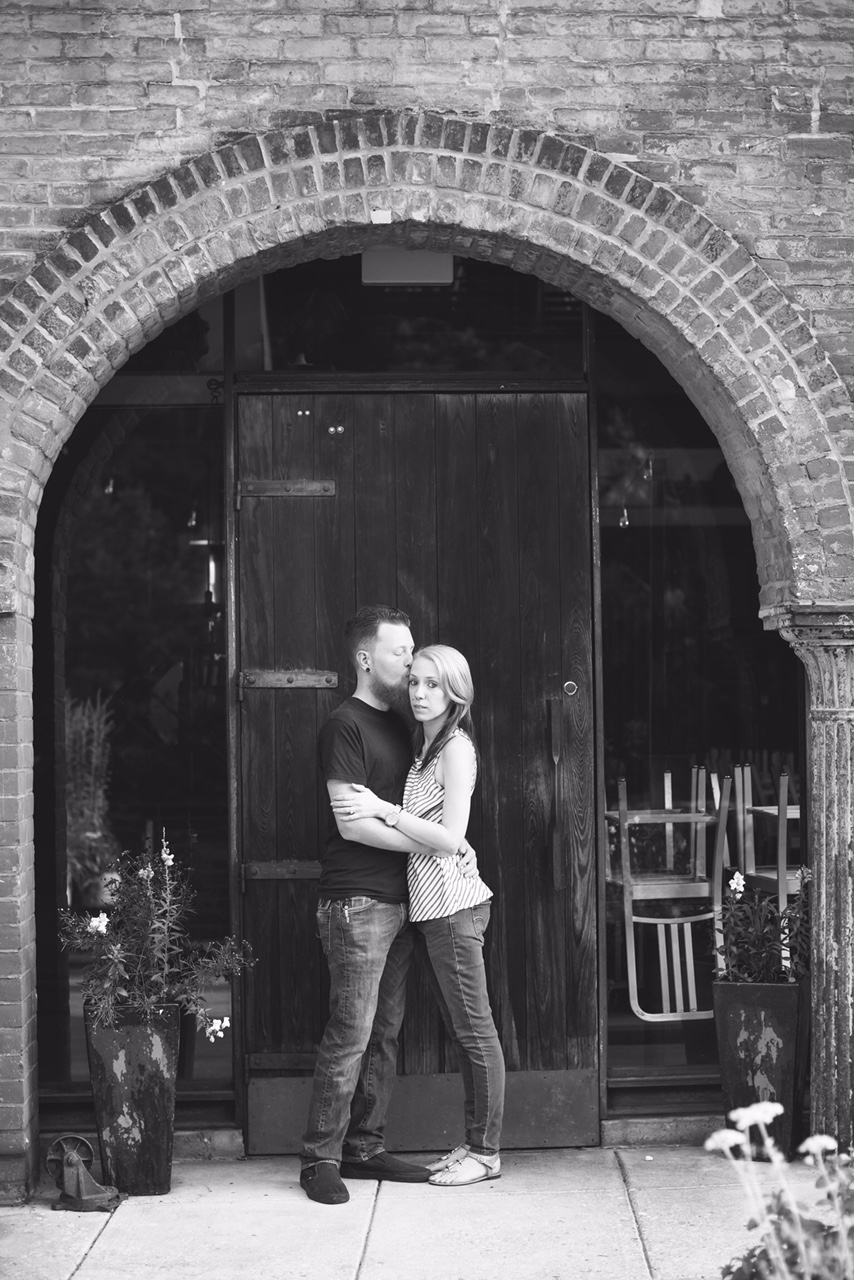 I started getting a good idea of what I liked and decided to make an appointment. I was also told to try on various styles because often time what looks good on the model or hanger could look very different once it's on you. I went into the store with very limited knowledge to go on, but I lucked out. Heather, who helped me shop that day, was the guardian angel I had been looking for.
I explained to her my limited likes and she picked a few that fit that mold and a few that didn't. Every dress I tried on was beautiful, I couldn't go wrong. Not only did she pick the right dresses, but she made me feel at ease. Trying dresses on can be nerve wracking, exhausting and confusing. What I liked best was that she would ask me what I thought of the dress before I came out to show the crew I had brought with me that day. She asked my likes, dislikes and if I wanted to share with the group. What a genius! This allows you to formulate your own opinion before anyone else can influence it.
The influence of others can be very strong and cloud your personal judgement sometimes. The best advice I can pass on to others is to trust your instincts, drown others opinions out as much as you can. This is your day, your dress and your happiness.
I tried a few other shops to get more ideas, but nothing was sticking. My Internet searches had me leaning towards a particular of dress that is apparently very hard to find in store to try on. They say it's because you can alter any dress to be to your liking, but I didn't want that uncertainty. I wanted to be able to try on the exact dress I would be getting.
I ended up calling Betsy Robinson and they said they had some of the I was looking for. I lucked out again! Ashley that helped me that day was great. She was down to earth and understood what I was wanting. At the end of my appointment, it turned out that all of the dresses I liked were from the same designer. Which was the very first piece of advice I was given! After one more visit, I said Jess to the Dress (a term coined by one of my bridesmaids).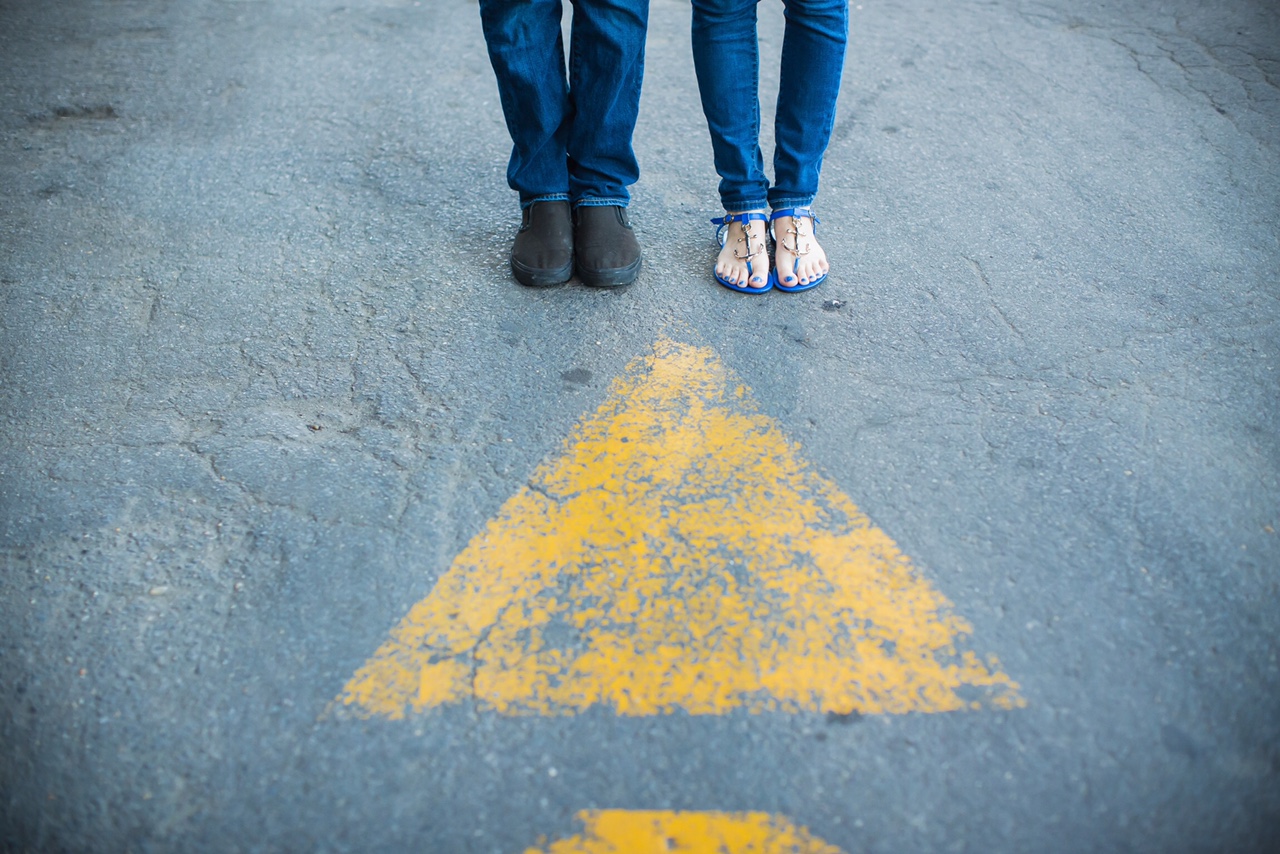 Let me just tell you, this journey was tough. I tried on at least 50 dresses at 4 shops with 7 different appointments and countless phone calls to shops searching for my perfect dress. I had my friends watch me get undressed more than I would have liked, make fun of my undergarments for not being appropriate, make fun of me for not being able to operate cups and make fun of me for not being able to walk in heels. Hey, I may not be perfect at being a girl, but I had mad fun.
Do this journey with people you are comfortable with, have fun with and who will let you talk hours on end with about fabrics. A support system is important, but opinions are not welcome. Stay true to yourself, your and personality. Just because you aren't a princess type girl does not mean you cannot find a great dress. There is something out there for all of us.
Now I find myself looking at dresses and being able to name the designer, or shape. I never would have thought that was possible. But I still cannot watch Say Yes to the Dress without asking the same questions, are these people for real?
I'm for real. I'm an offbeat bride who found her dress without compromising any of her personality. It's time to breathe and feel relieved that I can check this off the list. Except . . . shoes, hair, earrings, jewelry, oh no . . .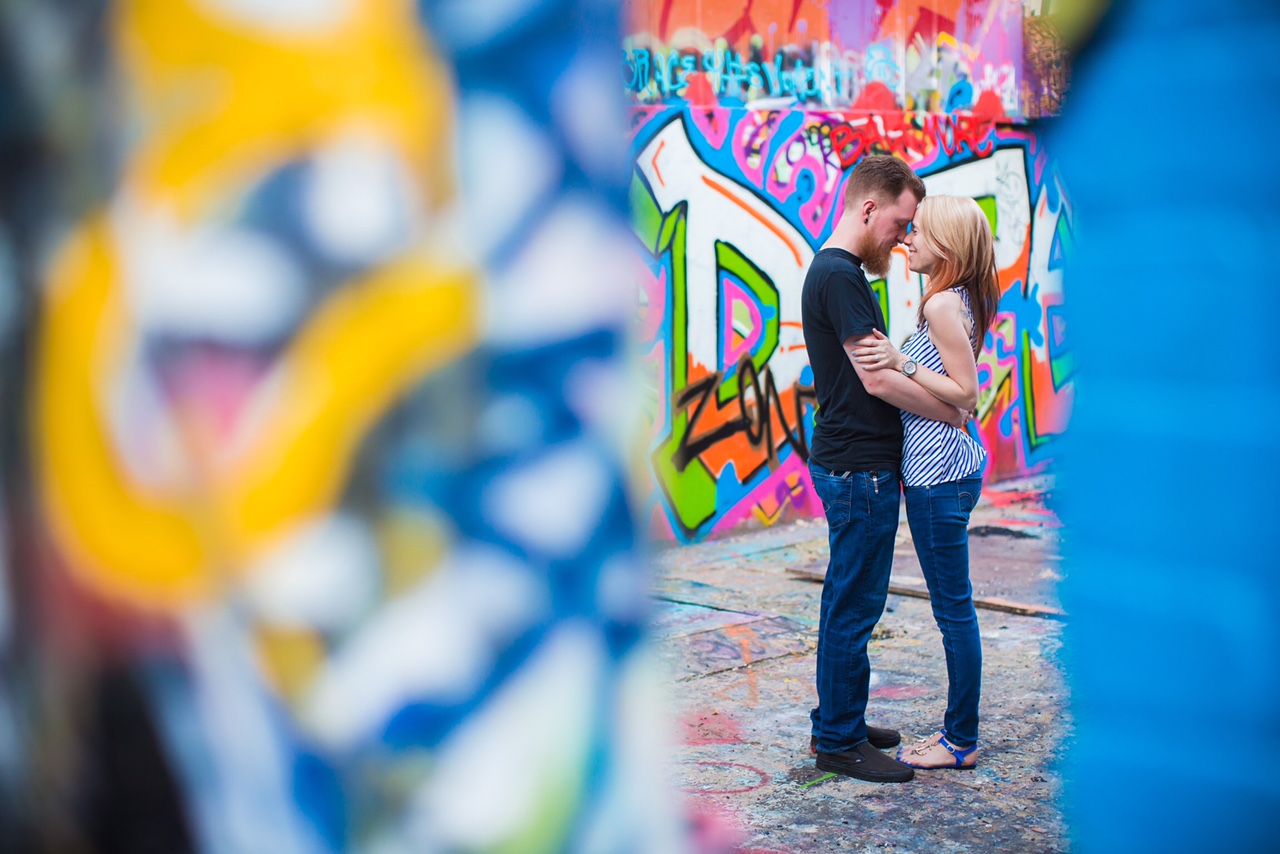 ---
---