​There Will Be Cake: Baycation Holiday Weekend
March 23, 2015 by Jessie Hendrick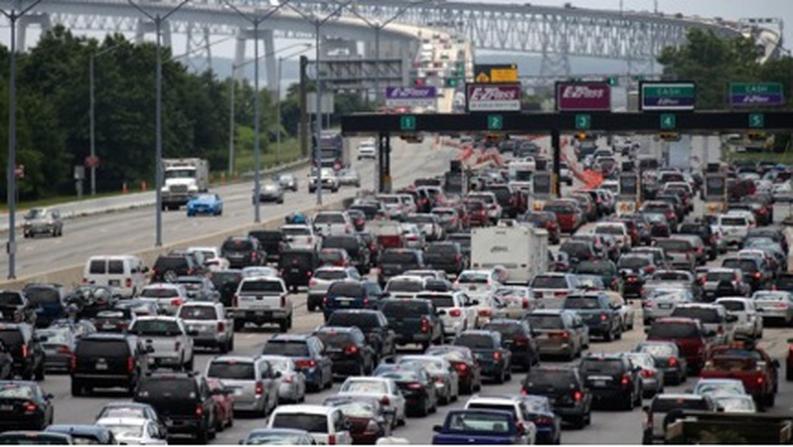 Over the last couple months I have shared a lot of my wedding plans, but I have left out one crucial detail: the date. This is in part to detour wedding crashers, but the more the merrier, right? So, drum roll please…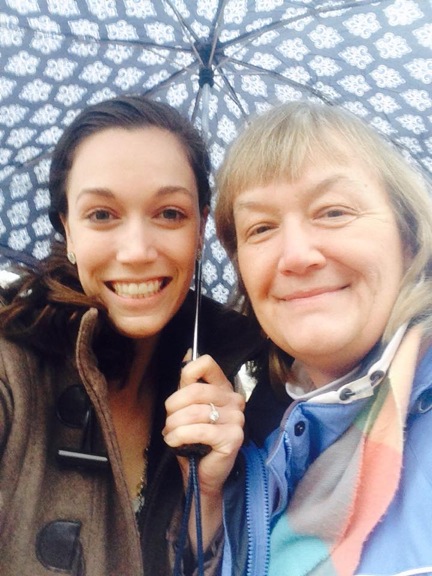 My mom and I visiting our venues this winter, and counting down the days till warmer weather!
… Brian and I are getting married on July 3rd 2015! Yup, you read that correctly our wedding is over one of the most celebrated holiday weekends. The day before July 4th Brian and I will say our vows.
"Eek! Yikes! WHY would I plan a wedding on a holiday weekend?" All the sound advice you've ever heard has been to steer clear of holiday weekend weddings. Believe me, I never intended to share my wedding date with the eve of our nation's birth. Honestly, how can I compete with such a grand national holiday? I can't, and so I am not trying to. While some brides have dreams of holiday themed weddings, my wedding daydreams look much different. So, despite the holiday weekend date I will not be having a patriotic themed wedding. I will tell you though that planning our wedding for this date actually made really good logistical sense (other than the whole bay bridge dilemma, but I'll get to that.)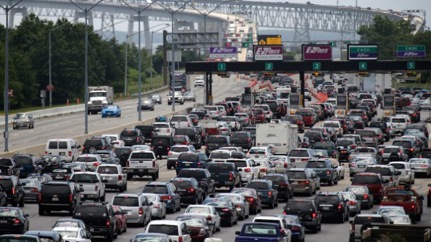 AHH! This image is seriously my biggest nightmare right now!

This year July 3rd falls on a Friday, which can sometimes be a more cost effective wedding day than a Saturday. Plus, it's a Friday that EVERYONE (well in the corporate world at least) will already have off! We won't be asking our guests to take extra leave to attend our wedding. Plus, with the holiday the next day everyone will be excited about a long weekend. Really the only concern that makes the Type A part of my personality cringe is guests making it over the bay bridge amidst the throngs of people headed to Ocean City. So, guests (and wedding crashers) please for my sanity leave EARLY. I want to party with you and don't want you stuck swimming across the bay to make it in time.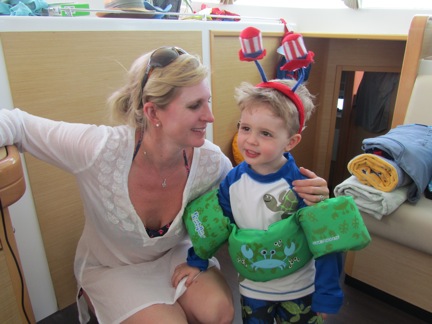 Bridesmaid and Sister-in-Law Jennie Young with her son and ring bearer Parker ready for July 4th
Even though our wedding is not July 4th themed, we are not boycotting Independence Day. We are just reserving our patriotic celebrations until Saturday and turning our wedding day into a wedding weekend for family and friends.
Along with both sets of Hendrick and Scheerer parents we are throwing a July 4th Barbeque at Matapeake Beach and Clubhouse. (SPOILER ALERT- since your invites will be mailed soon, all of our guests are invited to this day after celebration
!) There will be sand, sun, shade, food, games, drinks, and fireworks from midday into the late evening with hopes that guests will stay as long as they wish. We've also rented a couple houses on Kent Island for family and bridal party members to stay at through the weekend. We hope our guests will also make it a baycation weekend and continue the celebrations with us on the 4th. We will have tent set up in the shade, lawn games, and a couple other surprises!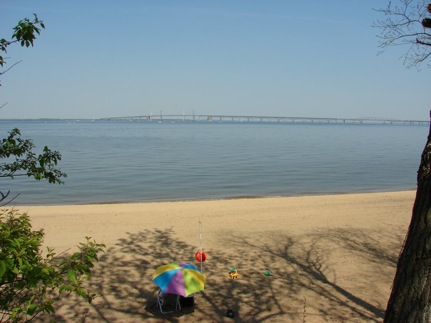 Matapeake Beach where the July 4th Barbeque will be held.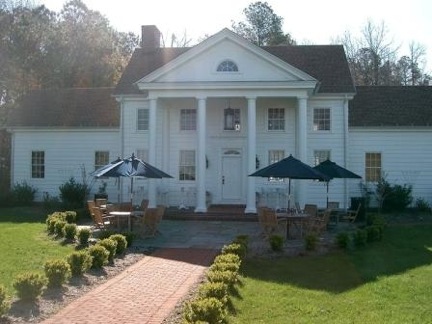 Matapeake Clubhouse where the July 4th Barbeque will be held.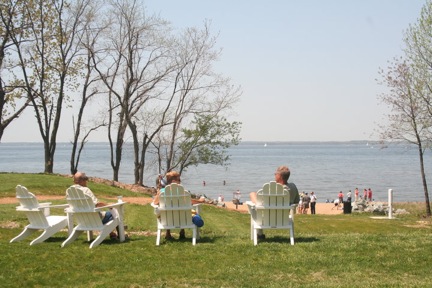 Grounds at Matapeake Clubhouse and Beach. Cannot wait until July 4th!
As crazy as it might sound to be planning not one, but two big events I am so excited to be turning our wedding into a weekend celebration! Words are not enough to thank my parents and Brian's parents for hosting this July 4th Barbecue.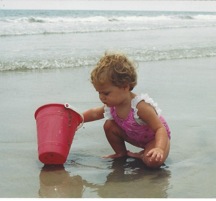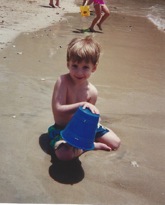 Brian and I have always been beach babies! So happy to have a second day to celebrate with guests!
After all July 4th is all about family, friends, good food and fun times. So bring your dancing shoes for Friday night, and pack a beach chair and towel for Saturday. We'll be sure to save you a spot in the sun or the shade. Oh, and did I mention you might even get cake twice!
---
---