Shotgunning for Love: Dress Shopping Part 1
March 02, 2015 by Nikki Daskalakis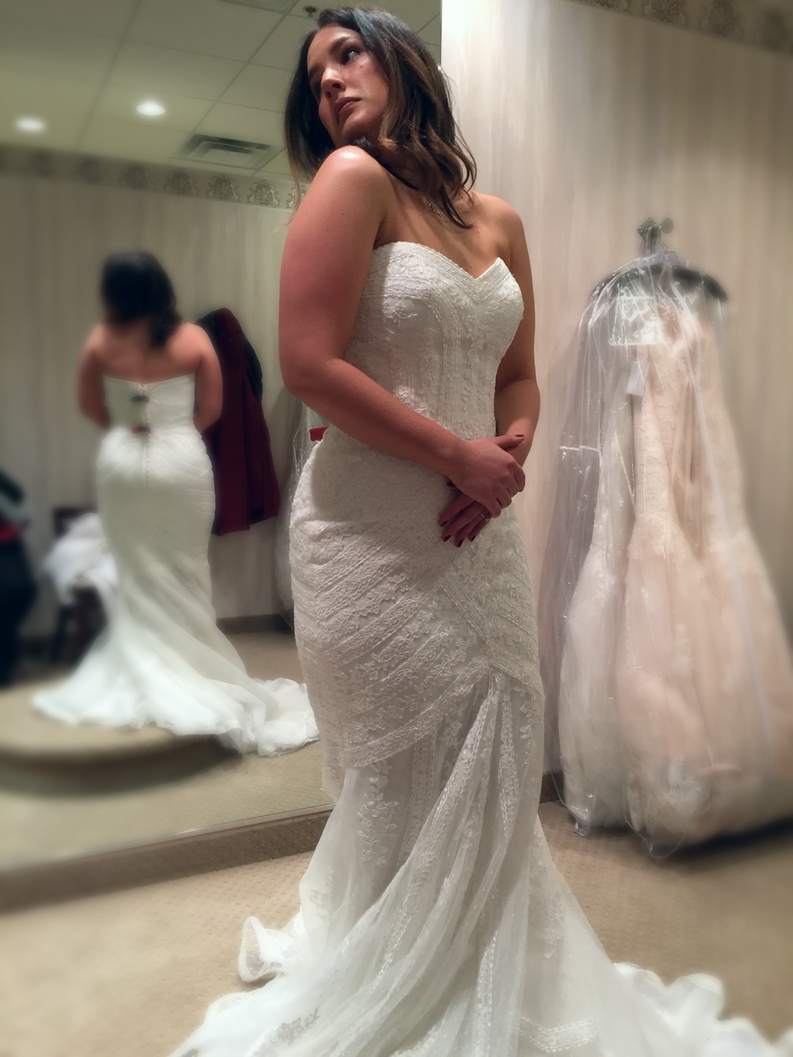 I'm so excited to finally tell all of you about my wedding dress shopping experience. It was such an epic weekend that I have to break it down into a few different parts. A few weeks ago, my best friends flew in along with my closest family members to go wedding dress shopping. I had a very large group of women go dress shopping with me which is a big no-no according to every bride blog I've ever read. I had a lot of anxiety about dress shopping for this exact reason. It's not typical to go shopping with such a large group of women. To calm my nerves, I decided to go shopping with just my mom before everyone else arrived. On Friday morning, we went to Betsy Robinson Bridal. They have a wide variety of dresses to choose from and I was not disappointed by the selection. My consultant (Ashley) was very helpful and made me feel totally comfortable fitting my big butt into teeny mermaid style dresses. Every time I heard a little budge on the seam, she told me "don't worry about it, that's what seamstresses are for." Major boost to the ego and bonus points for Betsy Robinson here.

I had an idea what I wanted, but I decided to try on a few different silhouettes and keep my options open. First up . . . the cha cha dress. Big no . . . but I had to try. Bad decision.
Then, the superman. I have dubbed this dress the superman because I couldn't get it on all the way and I look like I'm flying in it. Not my best.
This next one was a top contender. Still not the one though. My mom called it barn chic. It had beautiful detailing throughout and I had never seen something quite like it before.
All of the dresses I tried on at Betsy Robinson felt special but I didn't have a "bride moment." I've been told that moment is a myth and made-for-TV. I think part of me didn't want to find the dress at Betsy Robinson anyway because I wanted my friends and family all there with me. The "bride moment" is real ladies. I had it at Garnish Boutique. More on that in Wedding Dress Shopping: Part II.
Nikki is a wedding a lifestyle blogger - visit her blog at http://www.shotgunningforloveblog.com/ or follow along on Instagram @nixta24.
xoxo,
Nikki
---
---