Shotgunning for Love: I've Never Said Wowza Before
March 19, 2015 by Nikki Daskalakis
During my epic girls' weekend, a few of my bridesmaids came to town and we went to town at Bella Bridesmaids in Baltimore. Because I can't do anything just once (as you probably know about me by now - see: "I Do Re-do"), I have been back to Bella two more times to get the bridesmaid dresses just right.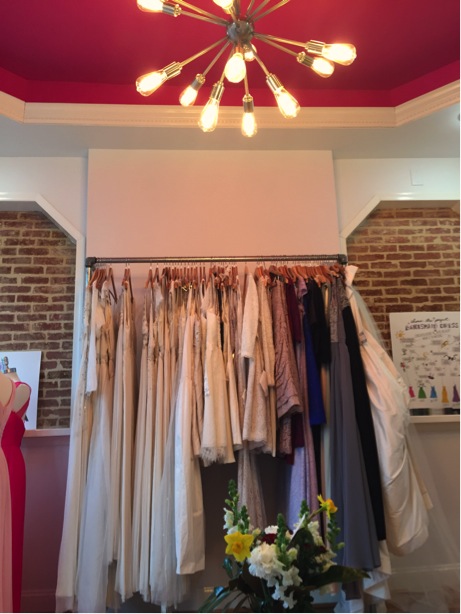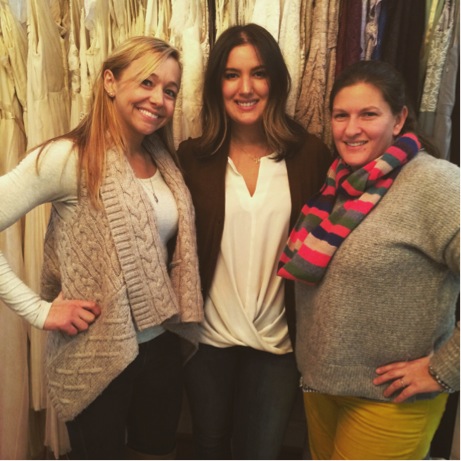 Currently, Bella schedules one appointment at a time so you get personal attention. I'm really into that (probably because I'm an only child). Upon arrival, the owner (Whitney) greets you. When I first met Whitney, I could tell she was as excited about picking out the bridesmaid dresses as I was, which is such a bonus for brides-to-be. We sat down on their comfy couch and I showed Whitney a few pictures to give her a sense of the look I was going for. This all happened before I picked my dress, so my ideas were just that. Nothing was set in stone at this point. I gravitated towards blush colors and there was what seemed like unlimited stock to choose from. The girls tried a few different dresses on to get an idea of what we liked.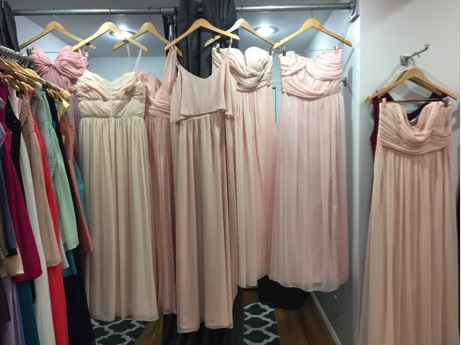 Originally, this is what we had decided on...before things got very sparkly, very quickly. Most of the dresses are by different designers and the colors vary slightly.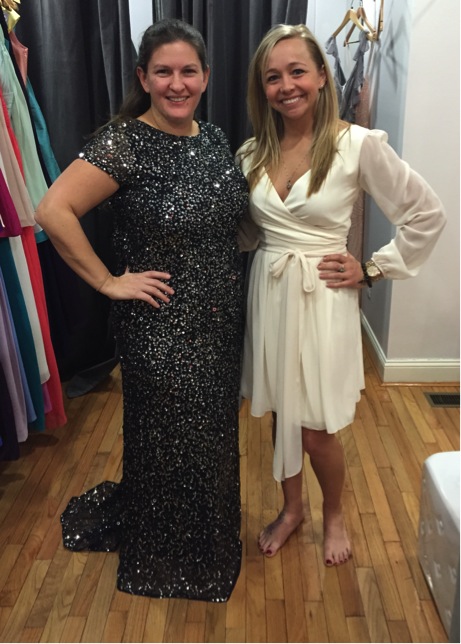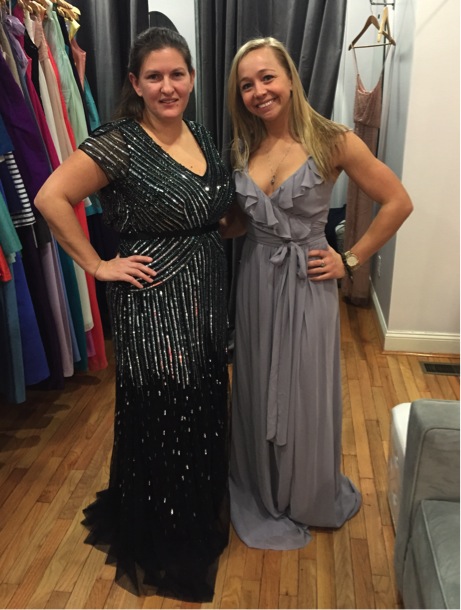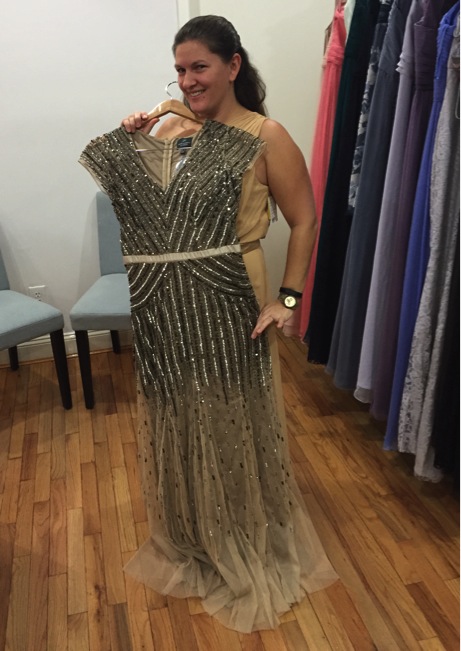 I'm 100% sure my cousin Kate-E knew she was going to wear this dress at my wedding, for her, it was just a matter of convincing the bride. After I got my dress, we returned to Bella to change things up. After picking my dress, it felt like the bridesmaid dresses needed a little more oomph. This had gone from shades of blush to, shades of blush with nude and gold . . . and SPARKLE (jazz hands).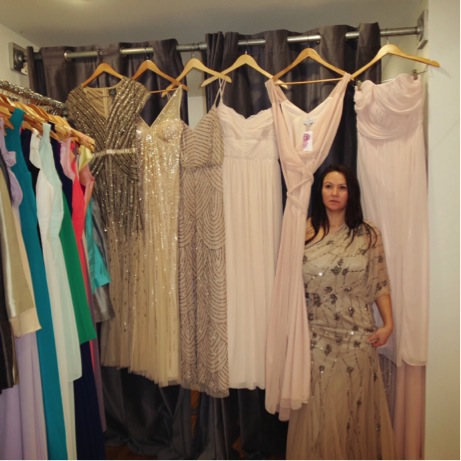 Here is what we finally went with. I love it and I think its fun and I hope my girls feel beautiful in their dresses. Whitney actually said "WOWZA" when we had all of the dresses picked out. Apparently, she has never said wowza before, but I'm into it. I appreciated her guidance during the whole process. She didn't just tell me everything looked great, she gave me her honest opinion when I asked for it. If you are looking for a place to go bridesmaid dress shopping, head to Bella. My favorite part about using Bella was that there are stores all over the country. So, I picked out the dresses here in Baltimore and my bridesmaids can try their dresses on at a store near them and order online.
My second favorite thing about Bella is that Bad Decisions is right across the street. That may be partly why I kept going back...dates stuffed with goat cheese and then wrapped in bacon . . . or the spicy martini . . . or the smoked margarita.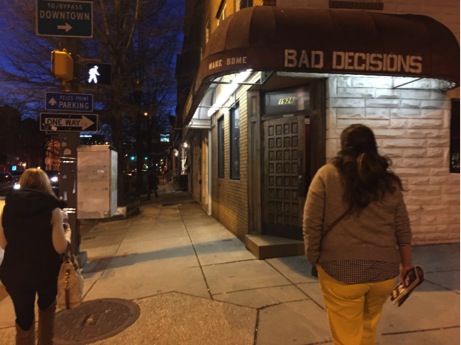 xoxo,
Nikki
Nikki is a wedding a lifestyle blogger. Follow along at www.shotgunningforloveblog.com or on Instagram @nixta24.
---
---