Shotgunning for Love: Dress Shopping Part 2
March 10, 2015 by Nikki Daskalakis
Walking into Garnish Boutique is like walking into your dream home. It is decorated like all of the most popular Pinterest pins with white washed hardwood floors, cozy couches with lush fur covers and a dream worthy patterned carpet. I basically want to live at Garnish; the bonus is the dress selection.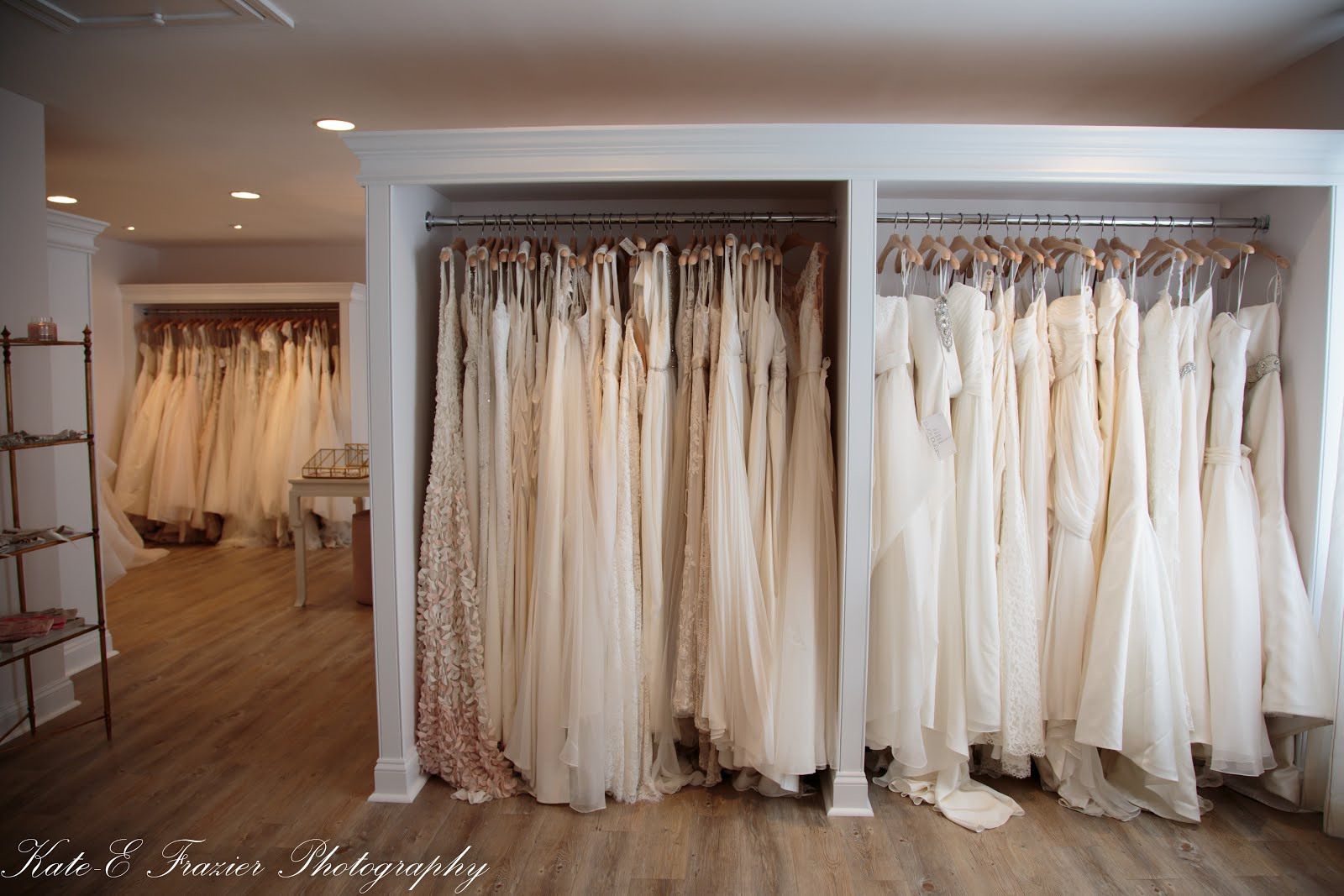 All photographs by Kate-E Frazier Photography

Garnish has all of their dress price points mixed together so there is not a section of the store that feels exclusive or uppity. Because Garnish only books one appointment at a time, you can comfortably bring a larger party shopping with you (which was perfect for my giant posse). You also get personalized attention because you are the only bride in the salon. I'm not sure why, but every time I went dress shopping, I never tried my favorite dress on first. It helped me ease into the day and was kind of a warm up.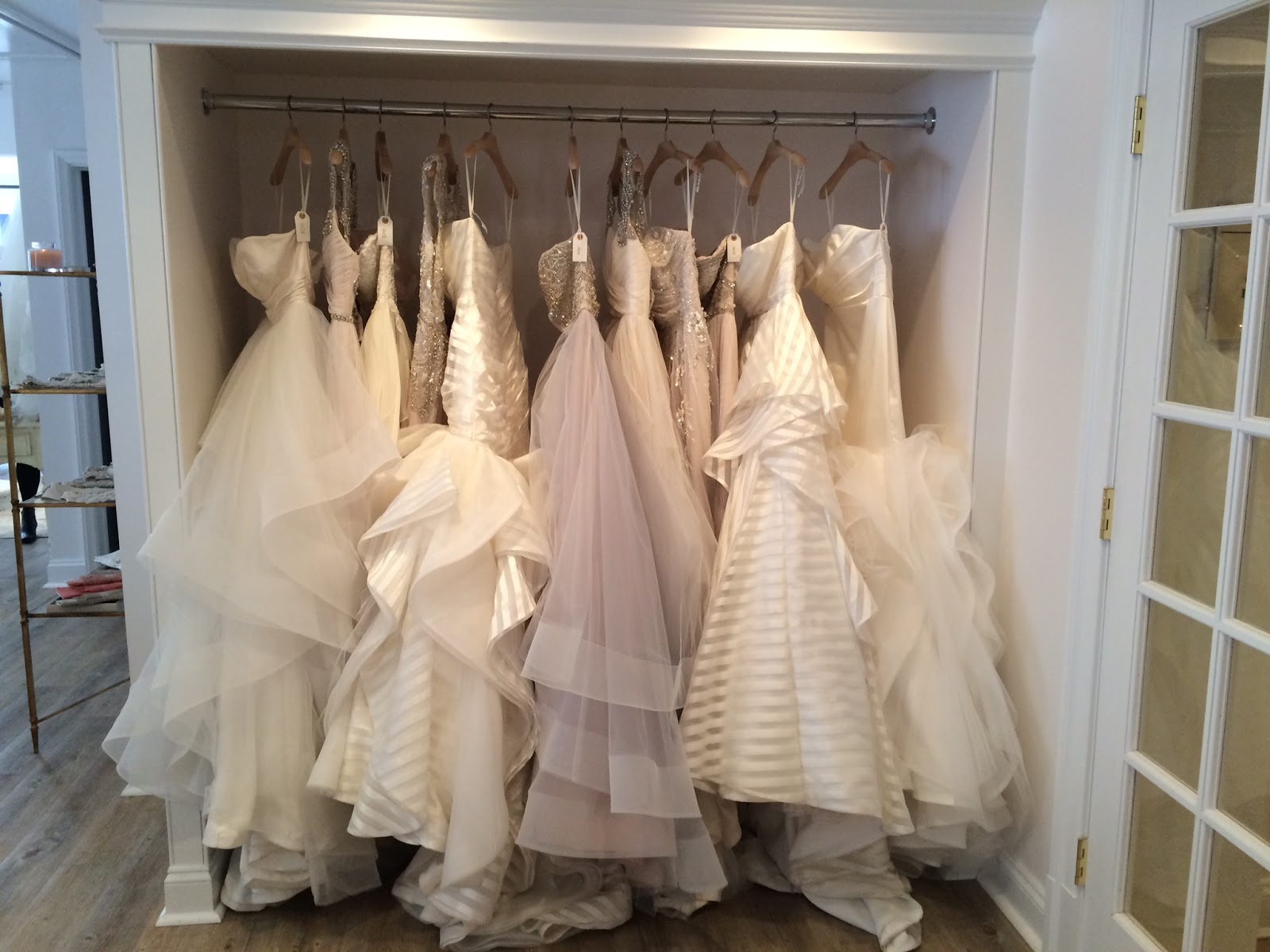 Up first, I tried on two Blush by Hayley Paige gowns in Giada and Opal. Blush by Hayley Paige dresses will run you about $1,800.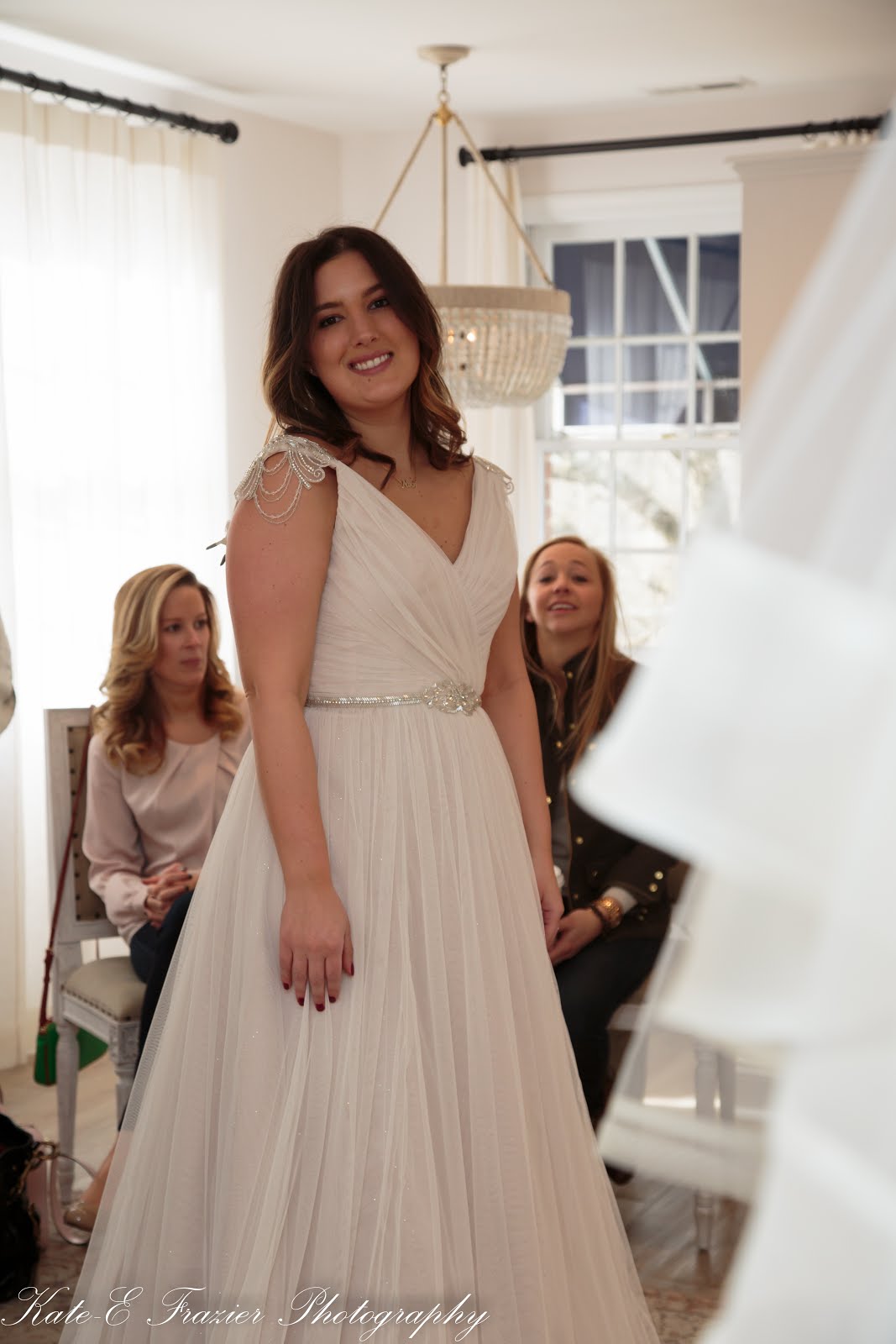 They were gorgeous but not the silhouette I was looking for.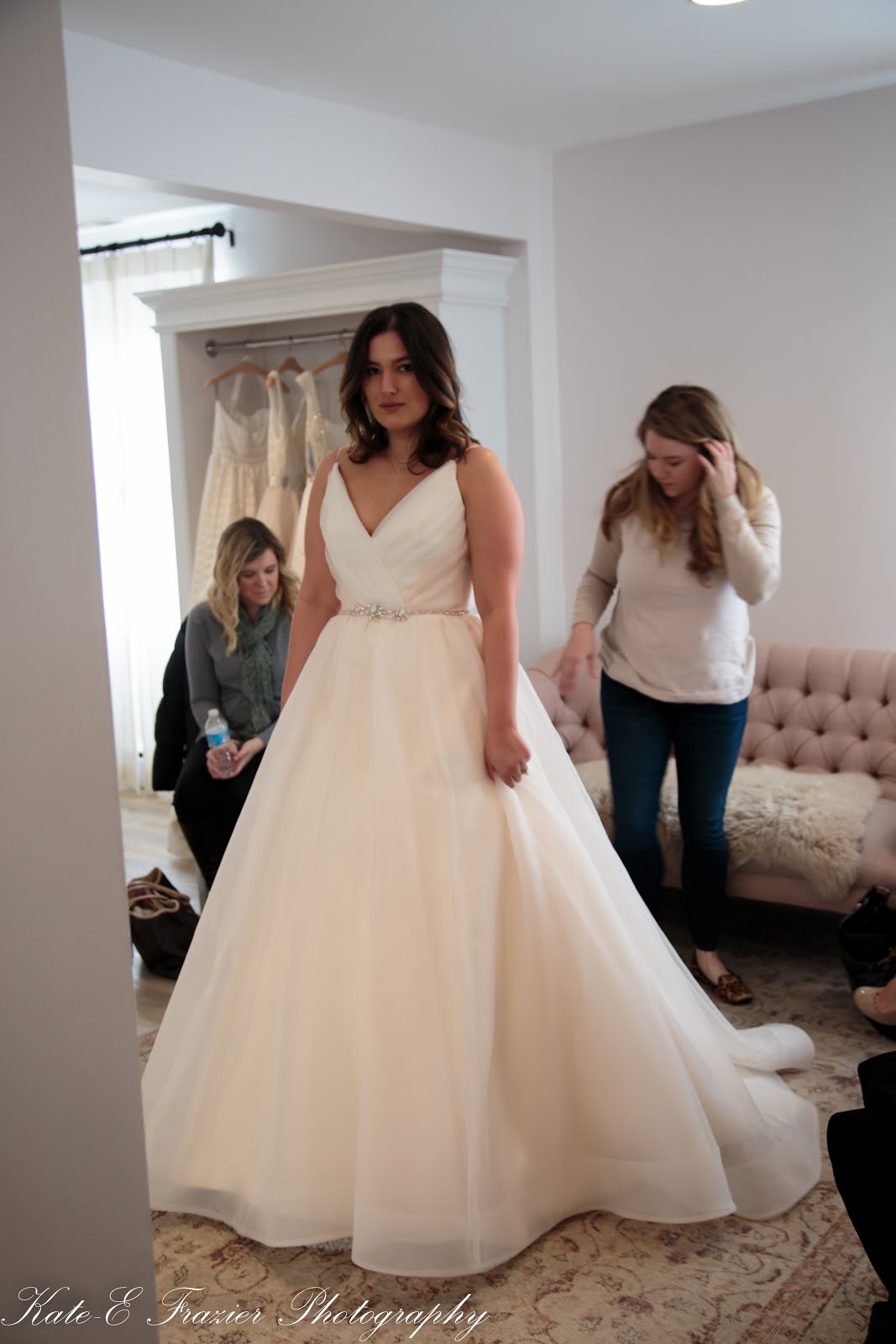 As much fun as it is to share my dress shopping day with you all, I have to stop here because I don't want to reveal my actual dress. I didn't think I would have a "bride moment" while shopping but I definitely did. When I went to Betsey Robinson, I liked the dresses and felt good in them but didn't feel emotionally attached to any dress. When I put on THE DRESS I ultimately ended up choosing at Garnish, there were real tears of joy from me and my mom. I tried on a few more dresses (for blog purposes) and then put my favorite back on. I didn't want to take it off. Looking back at the pictures, my face is so much brighter and happier in my favorite dress. As soon as I put it on, I told my maid of honor "cancel the rest of today's appointments because this is it." The up side to picking my dress so quickly? Time for brunch!!! I worry that I picked my dress too quickly but I think when you know, you just know. My Garnish consultant knew the dress was THE DRESS too because she offered to "Jack" me up. They have gorgeous accessories to choose from.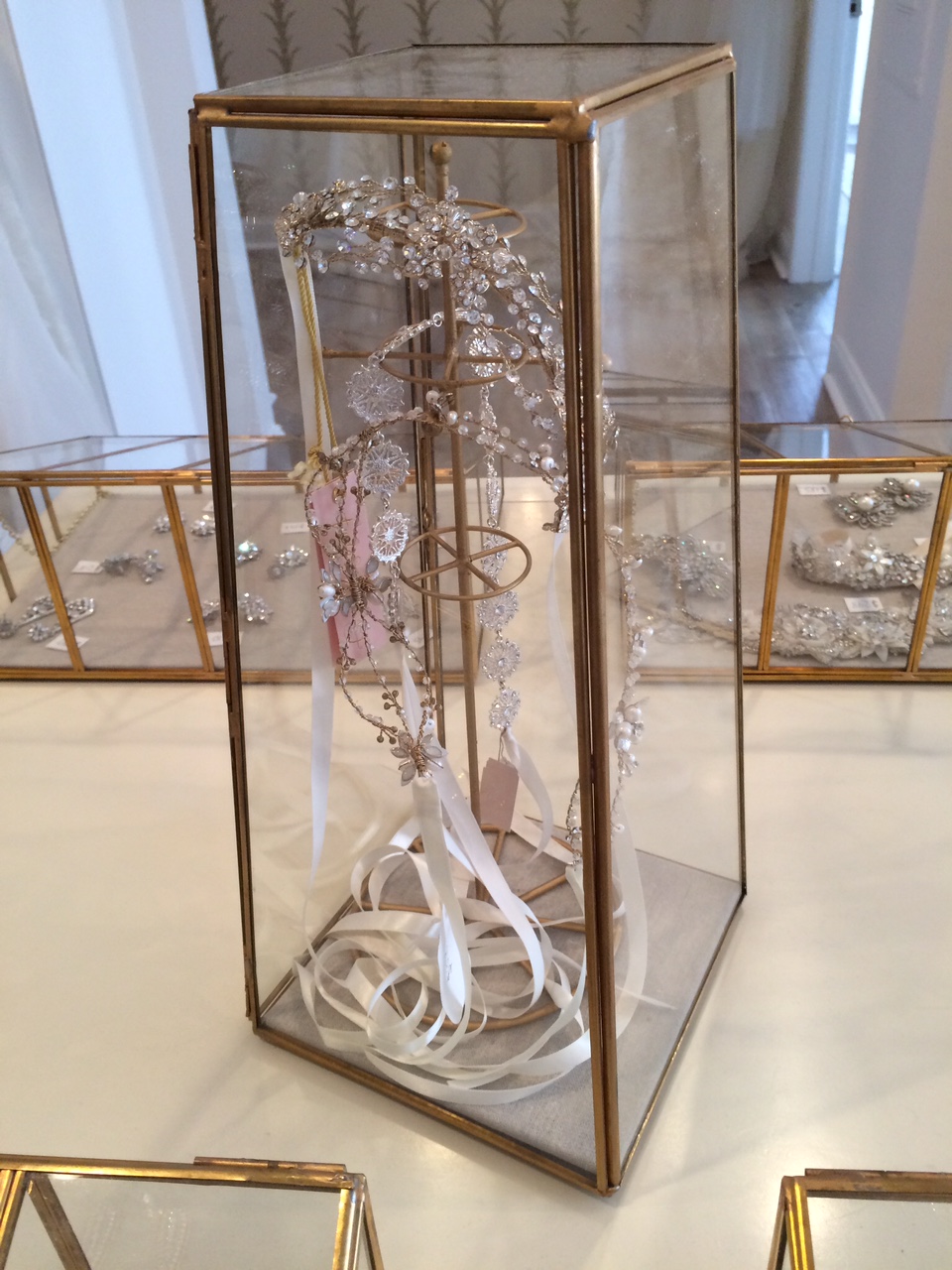 The best part about dress shopping was having all of my family and friends there to help me pick the dream dress.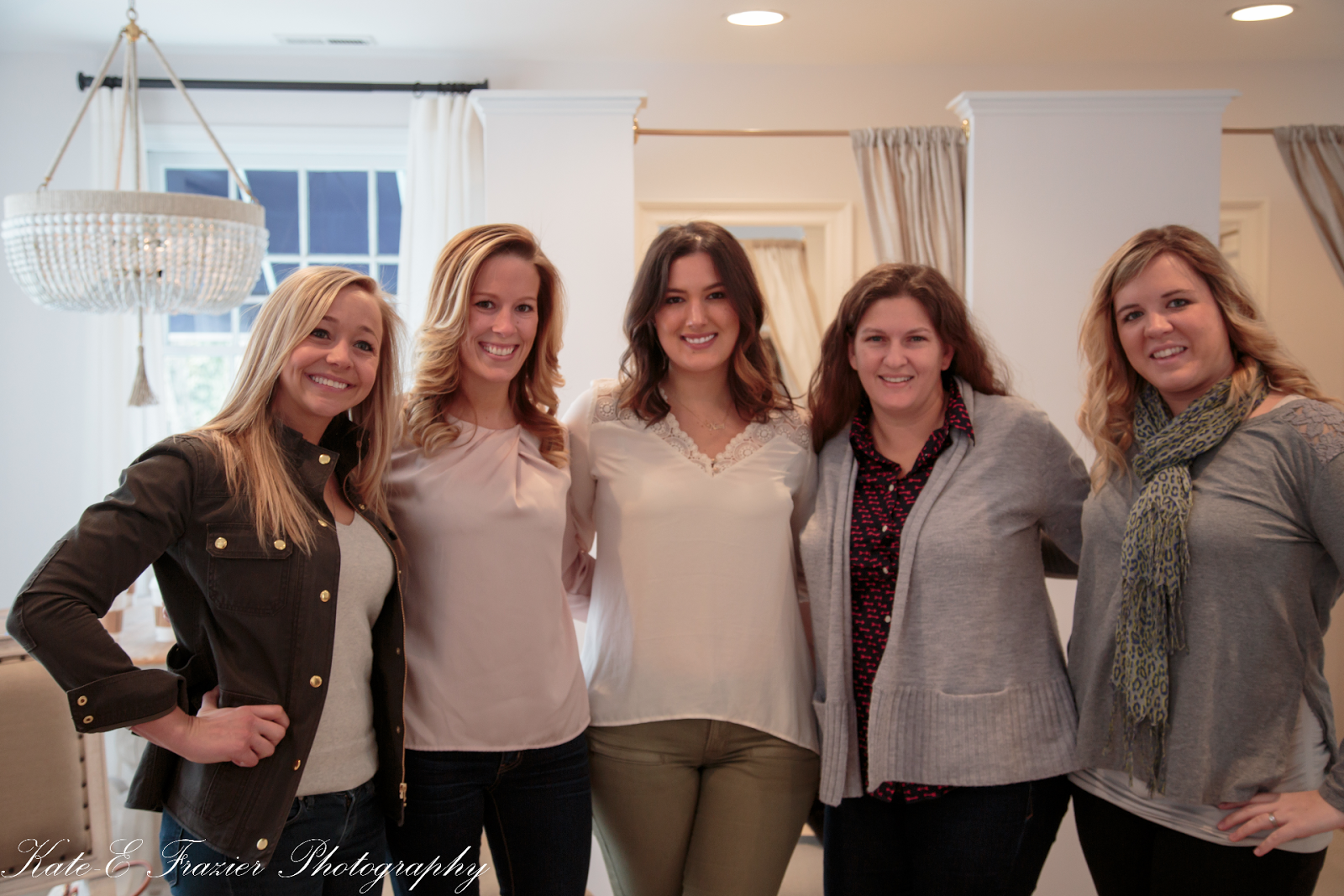 My dress shopping tips for you:
Do your hair and makeup. It will give you that extra boost of confidence you need to feel beautiful and really envision how you will look on your wedding day.
Screw the shoes. It's not like you'll be getting fitted that day. Don't worry about bringing the perfect pair of shoes with you. You'll pick the dress and return for fittings later. Plus, picking the dress will dictate what shoes you will choose anyway.
Salons will provide you with a bra for shopping. Don't stress about that.
There will be dresses that fit you at the salon. Garnish had samples of all different sizes.
Try your favorite dress on twice and savor every moment of the day.
Go to brunch after.
Nikki is a wedding and lifestyle blogger. Read more at www.shotgunningforloveblog.com or follow along on Instagram @nixta24.
xoxo,
Nikki
---
---