​Shotgunning for Love: Valentine's Day Gift Guide
February 13, 2015 by Nikki Daskalakis
It's that time of year again. I've never loved this holiday, single or coupled. Valentine's Day as a single gal feels like everyone is rubbing their love in your face, and not the good kind of rubbing. As a coupled person, Valentine's Day feels like a giant ruler for measuring your love for one another...are you living up to the standard? How many pet names do you have for one another (schnookums)? Barf. For all the hate I have in my V-day Grinch heart, sometimes I catch the love bug. I've reframed what V-day means to me. I can express my love and appreciation for my friends, family, and significant other on this day without getting too mushy. Sometimes I forget to say 'I love you' and this day gives me the perfect excuse. I have compiled a gift guide below.

Low on funds? Try one of these basically free gifts. Andy loved them.
1. Post-it Note heart. You know you have a stack of post-it notes in your desk drawer you haven't used in forever. Arrange them in a heart shape to surprise your Valentine. You can write little notes on some of them.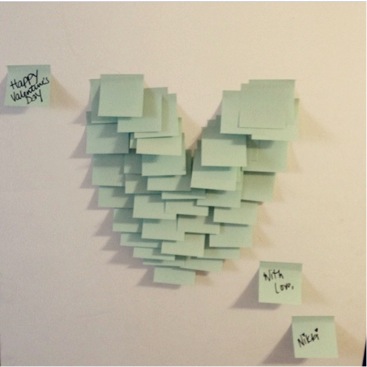 2. 52 Reasons I Love you. There's no way you have a Pinterest account and haven't seen this before. Get a stack of cards and a binder clip from the craft store. Compile 52 reasons you love that person and put one reason on each card. Clip them together and BOOM, almost free gift. I made a stack a few years ago: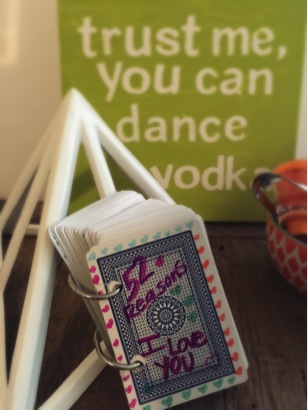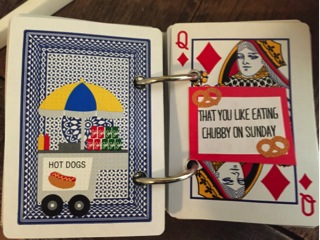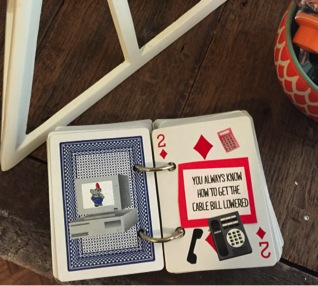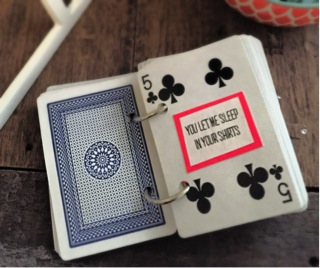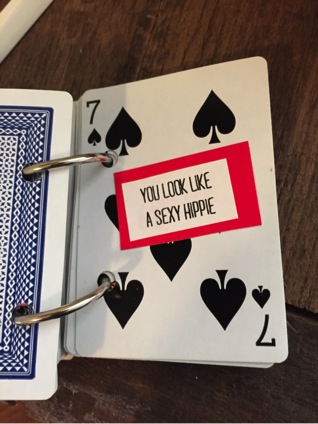 Now, onto things that cost money.
3. I made Andy this book from blurb.com on our 3-year-anniversary. I included pictures of us throughout our relationship. It's hard to read, but the book says "The Story of Us." Here's a peek: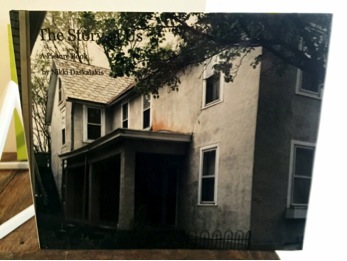 This is the first house we ever lived in together.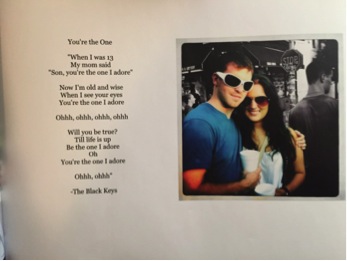 Include one of your favorite love songs on the first page.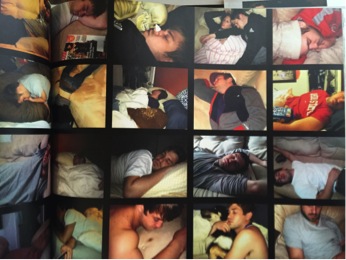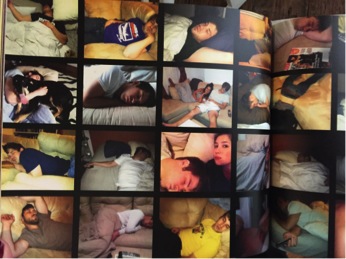 Keep it cheeky. One of my favorite past-times is taking pictures of Andy sleeping because...he's almost always sleeping and I'm creepy. Yes, we've had that checked out. I included two pages of Andy sleeping in his V-Day book.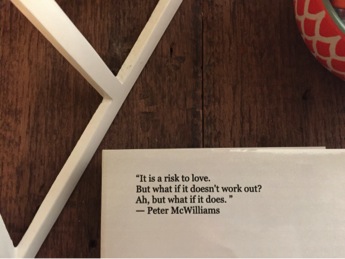 On the back of the book, I put one of my favorite quotes about love. You never know how it will work out, but we gave it a shot. I think that's what love is all about. Taking chances.
4. For your Bestie: Trust me, she wants this. http://loveislame.com/products/franklin-7-shit-bit...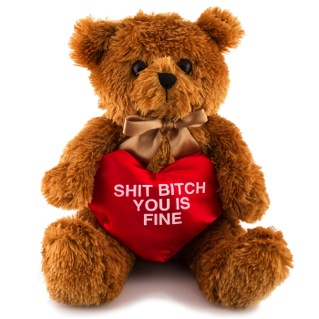 5. For a night-in rather than a nightmare-out on V-Day, Andy and I usually stay in. One year we made some damn good sushi and set the table like a restaurant. If you are in Baltimore, I recommend stopping by Cross Street Market to pick up from fresh fish. The sushi chef there pre-cut everything for us so all we had to do was assemble it at home. Check out below what we ended up with. Making sushi a bit ambitious for you? One of my best friends and her husband get take out from all of their favorite restaurants (an appetizer from one, dessert from another, main course from another) and eat them all at home together. Outback Steakhouse cheese fries, here I come.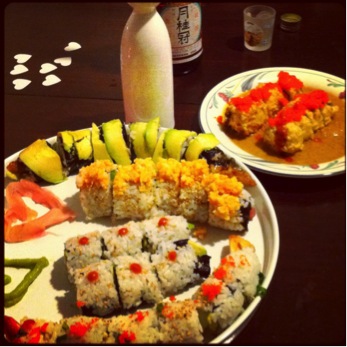 6. For your co-workers, these cupcakes. You'd be surprised how easy it is to make them into a heart shape. The trick is to use a marble. Read a tutorial on how to make these amazing cupcakes on Amanda's Cookin'.
Nikki is a wedding and lifestyle blogger at www.shotgunningforloveblog.com. Follow her on Instagram @nixta24.
xoxo,
Nikki
---
---