Shotgunning For Love: That Time All The Venues Were Booked
January 30, 2015 by Nikki Daskalakis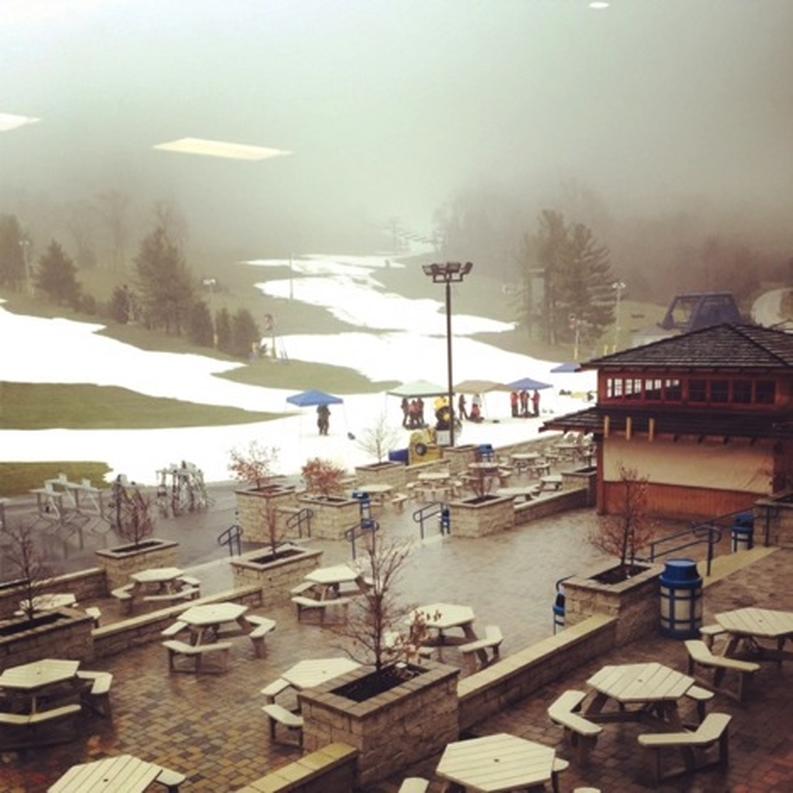 Before planning even really got started for me, I almost shut the whole wedding thing down. Why? Because finding a venue is a (I promised my mom I wouldn't use the f word) NIGHTMARE. If you don't already know a lot about weddings (cost, location, food, etc.), looking for a venue can make you want to crawl in bed and never leave. For me, I was shocked how many of the venues were already booked. I'm certain that women are booking venues before they're engaged. I would like to take this time to say . . . that is psychotic and if your boyfriend knew you did that he would've never proposed. The second smack in the face came when I saw the price per plate. I started seeing my friends with dollar signs over their heads. When I actually found an affordable venue, I realized that didn't include a tent rental, or alcohol, or chairs . . . or anything really. I called my mom and cousin almost in tears to tell them "F this." They both reminded me it's not about having the fanciest food and the BEST location, it's about celebrating our love for one another with family and friends and the right place would come along. Essentially "what will be will be." I can get with that.

That brings me to my final selection and the ONLY venue I toured. Enter: Liberty Mountain Resort. How perfect. Let me tell you why. Andy and I live in Baltimore and that is where we eloped. Sometimes when we need to get away from the city and remind our dog (Titan) it's OK to pee in the grass, we take him to Carroll Valley, Pennsylvania to visit my aunt and uncle. We love it out there. There are actually stars in the sky at night out there. Andy and I have been skiing at Liberty Mountain and the area feels like a home away from home for us. Andy loves to snowboard and our very first trip together was a ski trip to Jamestown, New York. I'm pretty sure we fell in love on that trip. He said things like "get whatever bottle of wine you want" (ooohh la la . . . I'll take this $20 bottle) and pushed me around the hotel on a luggage cart. We have also taken a trip out West to Steamboat Springs, Colorado and I skied a blue trail (toot toot said my horn) but haven't skied since (womp womp). Either way, where better for us to have our I Do Re-Do than on a mountain in the country?
Before touring the resort, I printed a million questions to ask the wedding coordinator. She however had her shit together (shout out to Elizabeth) and I basically tossed my list to the wind.
What was important to me when picking my venue?
1. Could I afford it? I have plans. I want to buy a house and I don't want my wedding to put me into debt.
2. Was the location reflective of Andy and I as a couple? To me, there is nothing worse than seeing a bride have a farm wedding when the most rustic thing about her is her Frye Boots. C'mon.
3. How many of my family and friends can I fit in here? The answer at Liberty Resort was about 240...way more than I needed.
4. Were there any other weddings that day, or would I have the place to myself?
5. What is included in the package?
6. Is there a backup plan if it rains?
7. Can my guests stay on site?
My tip to you is to ASK FOR THINGS. I asked for them to throw in a hotel room for Andy and I and they did! Be your own advocate. If you want something, ask for it. What are they going to say...no?
I also had to really envision what the space would look like on the day of our reception. We saw Liberty during the beginning of ski season, so it was all set up with cubbies and ugly signage. Those kinds of things may be removed for your big day. Have an open mind. This table for example...over my dead body. That is something I can change though.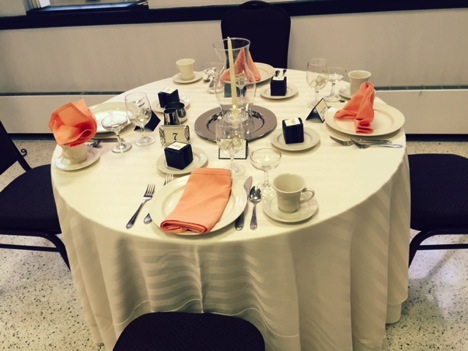 This fireplace...picture it with candles and minus the couches. Oooooooh ahhhhh!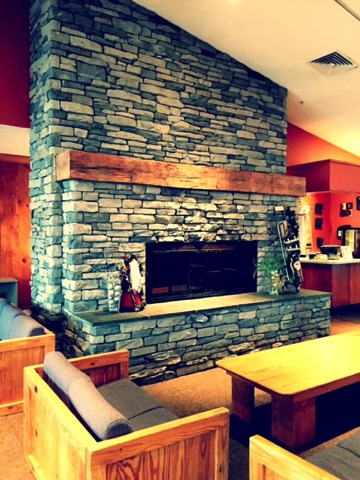 Ski cubbies? Gone. Ski people? Gone. Peace out cafeteria tables and chairs. I'm opting for round tables and different chairs.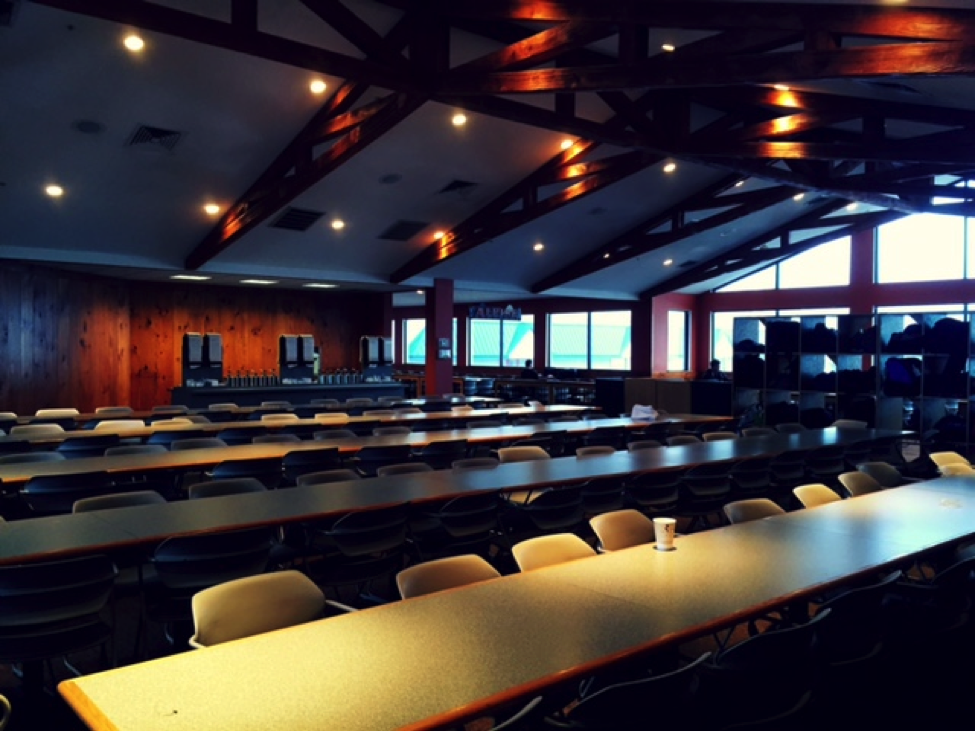 This Starbucks bar? A customized cocktail bar with his and hers creations.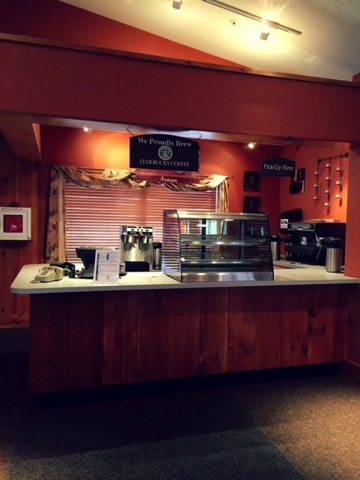 It's all about the vision. Have any tips for me? Comment below!
Xoxo,
Nik
Follow along at shotgunningforloveblog.comor @nixta24
---
---