Puppies for Diamonds . . . Not Quite the Office Romance
January 26, 2015 by Bernice Innocent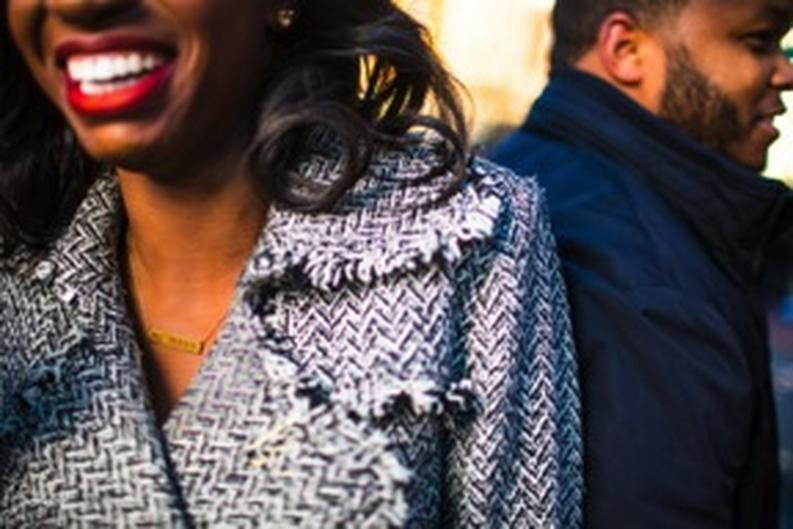 About Dear:
My name is Bernice Innocent (pronounced E-No-San). I was born in Brooklyn, New York to Haitian immigrants. If my mom tells it, I was born in the middle of a blizzard and cost her over $1,000. "It was worse than staying at a hotel" (she actually recanted the experience to me this morning). I say, it was the best money she's EVER spent. I am the first child for both of my parents. However I was raised by a single (Tiger) mom. We were two peas in a pod. We moved to Prince George's County (Mitchellville to be exact) while I was in elementary school; I must say . . . I hated Maryland. But it is here, that my mom met my step-dad Charlie, and I eventually become the eldest of six.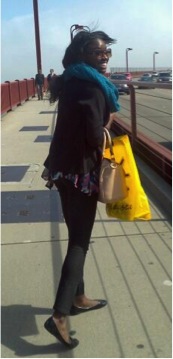 Now, remember all of this as you follow our wedding planning journey. Ish gets cray! *Shocked Face*
In general, I would say that I am a tad bit OCD, emotional, and may be even Type A. Okay, I am OCD, I am Type A and I am very emotional. As I grow older, I have become my own person. I like what I like and I prefer quality over quantity. I have my own opinions and continuously strive to balance between being respectful and being true to who I am.
This all proves to be somewhat of a challenge while planning an "American wedding" with my Haitian family.
About Boobie:
Born in the Baltimore area, Isaiah is the middle son of three boys and the son of two teachers. Isaiah grew up playing sports, feeling at home on the soccer field in particular. He can be considered your typical nerd and probably has one too many hobbies. Between tinkering with tech gadgets at home and at work, he's also attempting to learn how to DJ (probably a jack of too many trades). Isaiah can usually be found with headphones attached to his ears, but that's only so he can hear Skip Bayless and Stephen A. Smith debate on ESPN radio, although most of his coworkers think he's on conference calls.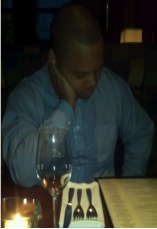 For Isaiah, wedding planning has been somewhat of breeze thanks to his awesome wife-to-be and their wedding planner (his actual words). He's looking forward to the big day and celebrating with friends and family. In short, it's been smooth sailing.
How It All Started
Isaiah and I met through a mutual friend in the summer of 2008. He was an engineer and I? I was just a lonely HR girl (yeah, yeah, yeah…. leave it to me to dumb it down). We were both working for the same defense contractor at the time, attending a leadership development conference for budding entry level employees. After the conference, we kept in touch through an email distribution created for a few of us to periodically hang out (as a group, of course). It just happened to be, that Isaiah and I were the only people to show-up to the first gathering…. I guess you can consider it our first date (we went to Cheesecake Factory)….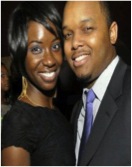 When we first met, I was on assignment in Sunnyvale, California and Isaiah was in Valley Forge, Pennsylvania. When my assignment was over, I made the decision to "come back home" to pursue a Masters at The Carey Business School at Johns Hopkins University. Little did I know, me coming come would be the catalyst of what I am calling "a special relationship."
Upon coming "back home" I decided that I needed to find my own place. I eventually bought a home and a puppy. Looking back on it, our special relationship started when he decided that he needed to visit the puppy once a week and I decided that I needed to feed him whenever he came over. Even after the pup was long gone, Isaiah continued to make his weekly visit. Two and a half years later ….. we made it official. He became "Boobie" and I was his "Dear."
xoxo, Zay & B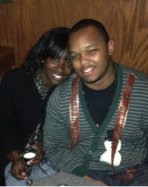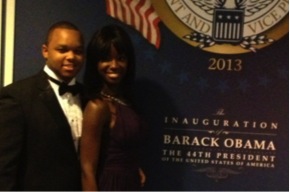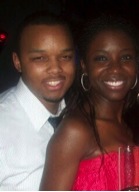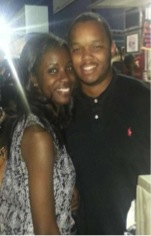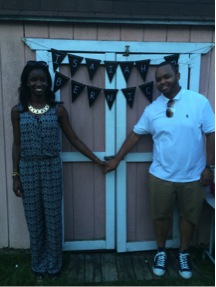 ---
---