Operation Honeymoon
January 14, 2015 by Mackenzie Melfa
Where To Begin?
---
Options for Days.
Rome? Seville? Belize? Greece? Lisbon? Croatia, so many amazing places but where to go on our honeymoon!? Welcome to the endless list running through my head every moment of every day. Hi! My name is Mackenzie and I have the happy problem of being a newly engaged travel agent who happens to specialize in romantic travel, namely honeymoons. When your job is to plan and send people on the most romantic trip of their lives where do you and your new husband go? Before I go divulging all of our honeymoon options let's get a few things out of the way.
The Story of Us.
First, Dave and I met through a mutual friend in September of 2012. Although I was immediately attracted to his amazing sense of humor, soothing smile, and killer biceps (I'm a sucker for great arms) I wasn't so sure it was going to go any further than some flirty texts. The reason? He is a Yankee's fan (hanging head in shame), yes I said it folks, a diehard Yankee's fan. Having grown up in Towson I have literally been attending Orioles games since before I was even born! How could this relationship work?! Doomed from the start, right? Nope, you're wrong and luckily so was I. Dave is the most amazing man I have ever been lucky enough to know, and no matter how much he loves those Yank's I love him more.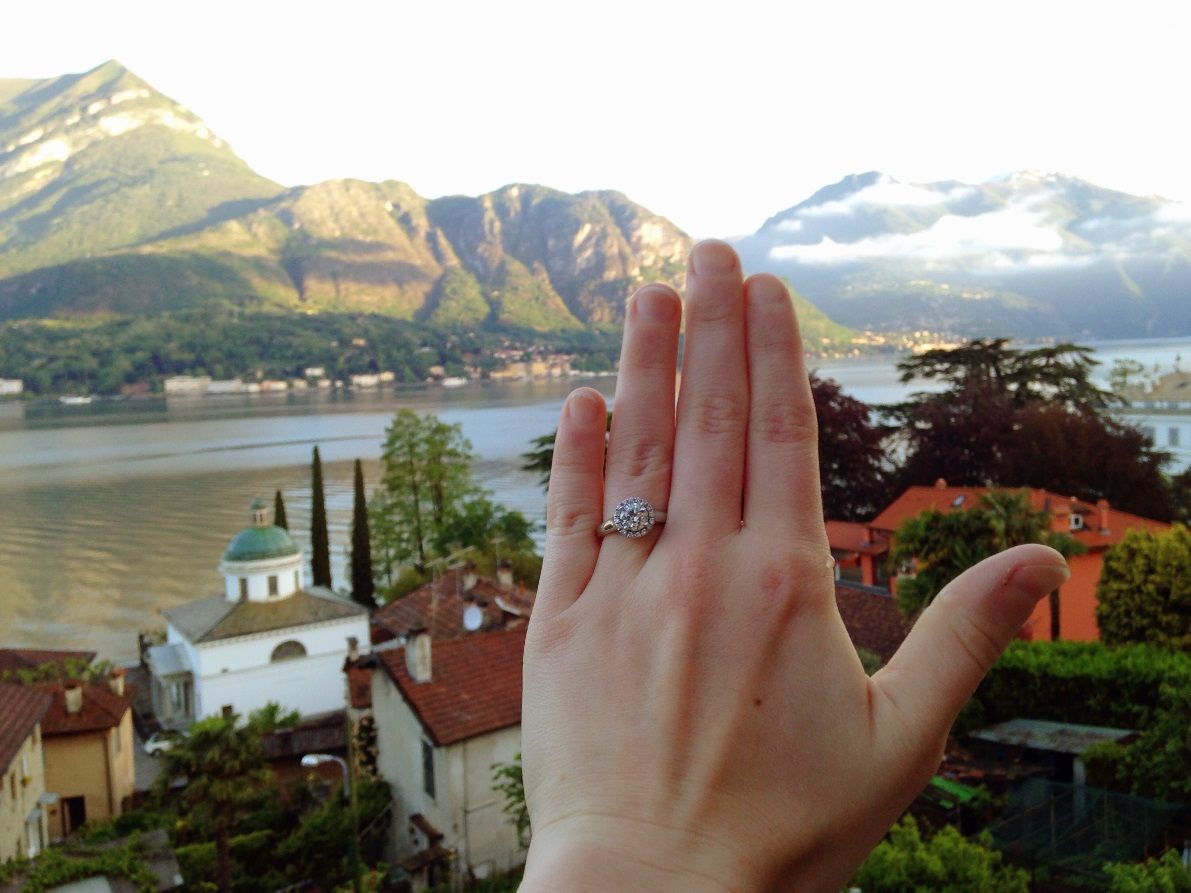 The Proposal.
Turns out he loves me too, a lot! So much in fact that he surprised me with the MOST ROMANTIC proposal I could have ever imagined. This past April we went to Italy for a little vacation. Italy is by far my favorite place on earth! I'd been 3 times before, but this was his first visit. Picture this: The sun dipping below the mountains, our private balcony overlooking Lake Como, a cold bottle of sparkling Prosecco on the table next to us. Romantic right? Dave suggested that we take a picture together before heading out for dinner. After setting up the camera he walked over to me, dropped to one knee and proposed. Little did I know that he didn't just set up the camera timer to take one picture, but he set it to take 8 pictures over the course of a minute capturing the whole proposal! It was intimate, romantic and unforgettable. As we explored Italy over the next week, we were bursting with happiness, discussing our future and upcoming wedding of course!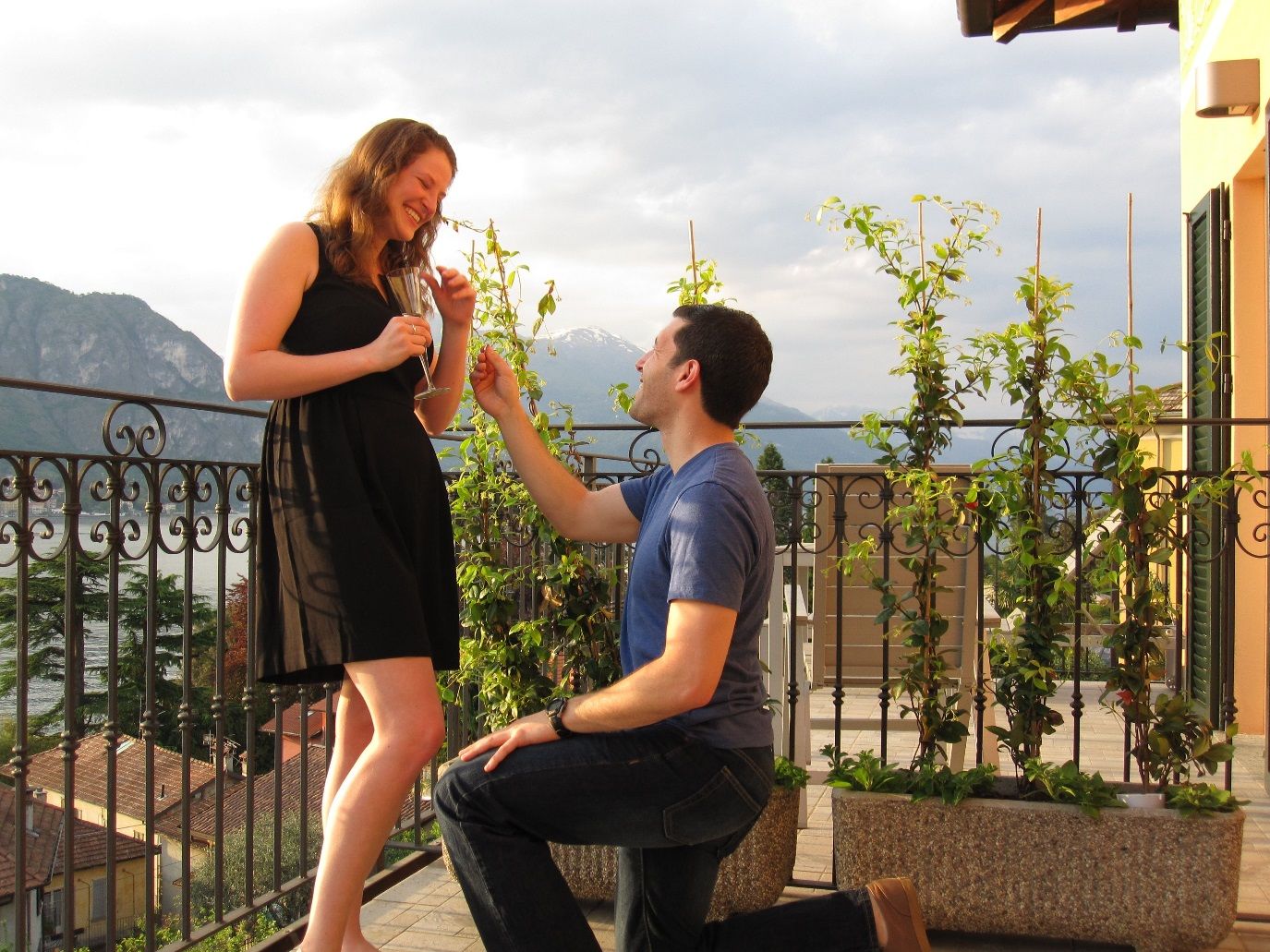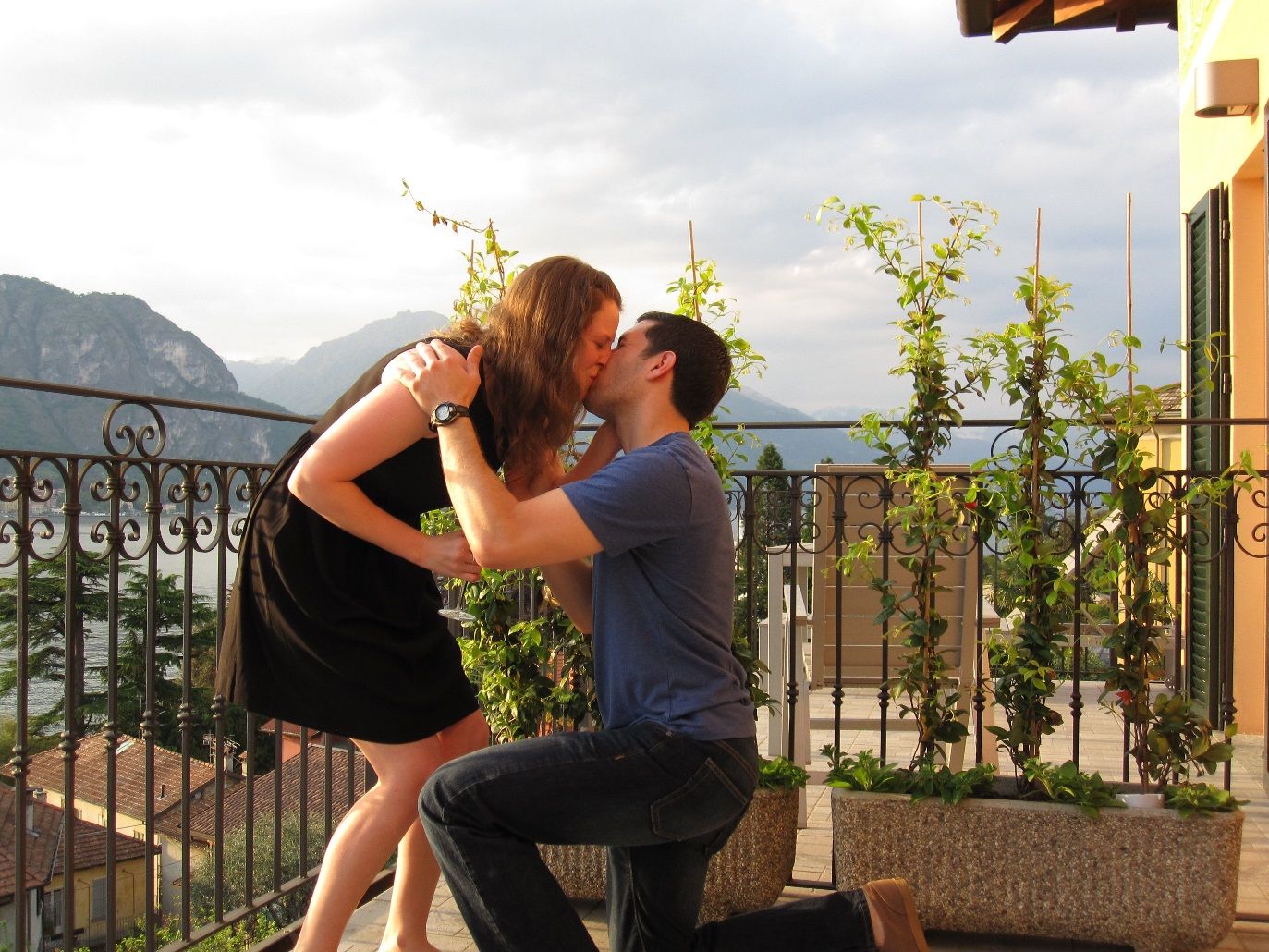 The Future.
Wedding planning has been easier than we ever imagined! Within two months of getting engaged we had already selected a date (10/03/15), venue (Swan Harbor Farm), photographer (Abby Caldwell Photography), caterer (Bear Bro's), décor, wedding party and guest list! With another 16 months until the wedding the final big decision is where to honeymoon. Check in with me every month as I highlight potential honeymoon destinations. Who knows, maybe I'll make it easier for you to pick your own location one day!
Mackenzie works for Accent on Travel in Towson.
---
---